Darlène Dubuisson is assistant professor of anthropology at the University of Pittsburgh. Her research interests and teaching span political and legal anthropology, activist and engaged anthropology, Black feminist anthropology, Black intellectual histories, migration and transnational studies, and speculative fiction and visual culture.
Darlène Dubuisson se yon pwofesè adjwen nan University of Pittsburgh. Domèn rechèch ak ansèyman li yo gen ladan yo antwopoloji politik ak jiridik, antwopoloji angaje, antwopolji feminis nwa, istwa entelèktyèl nwa, migrasyon ak etid transnasyonal, literati imajinè, ak kilti vizyèl.
Darlène Dubuisson est professeure adjointe d'anthropologie à l'Université de Pittsburgh. Ses recherches et son enseignement portent sur l'anthropologie politique et juridique, l'anthropologie militante et engagée, l'anthropologie féministe noire, l'histoire intellectuelle des Noirs, la migration et les études transnationales, et la fiction spéculative et la culture visuelle.
Posts by This Author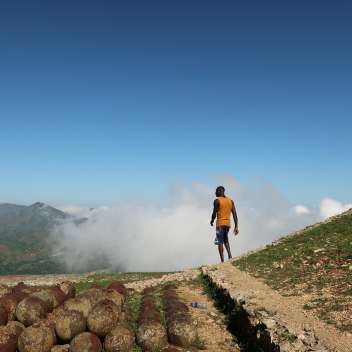 (Vèsyon kreyòl la pi ba la a) (Voir le texte original en français ci-dessous)In Saint-Domingue [Haiti], the indigenous culture of the plantation slaves learne... More