Jessica Hsu is an anthropologist, researcher, solidarity activist, and consultant based in Port-au-Prince, Haiti, where she works with several Haitian civil society organizations. Her work has appeared in Common Dreams, NACLA, and other venues.
Jessica Hsu se yon antwopològ, chèchè, militan nan pote kole, ak konsiltan k ap viv Pòtoprens, kote li travay men nan men avèk plizyè òganizasyon sosyete sivil ayisyen. Travay li parèt nan Common Dreams, NACLA, ak lòt kote.
Jessica Hsu est une anthropologue, chercheuse, militante de la solidarité et consultante basée à Port-au-Prince, en Haïti, où elle travaille avec plusieurs organisations de la société civile haïtienne. Son travail a été publié dans Common Dreams, NACLA et d'autres publications.
Posts by This Author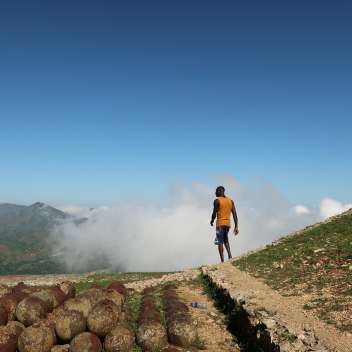 (Vèsyon kreyòl la pi ba la a) (Voir le texte original en français ci-dessous)If you have come here to help me you are wasting your time, but if you have come... More