Laura Wagner is an anthropologist, writer, and translator. From 2015 to 2019, she was the archivist for the Radio Haiti collection at Duke University, and is currently the lead of the Haitian Creole team at Respond Crisis Translation. She is the author of Hold Tight, Don't Let Go: A Novel of Haiti, and is working on a nonfiction book that brings together the story of the 2010 earthquake with the story of Radio Haiti and its archive.
Laura Wagner se yon antwopològ, ekriven ak tradiktris. Soti nan 2015 rive nan 2019, li te achivis pou koleksyon Radyo Ayiti a nan Inivèsite Duke. Aktyèlman, l ap jere ekip kreyòl la nan Respond Crisis Translation. Li se lotè woman Hold Tight, Don't Let Go: A Novel of Haiti, e kounye a l ap travay sou yon liv ki makonnen istwa tranblemanntè 2010 la avèk istwa Radyo Ayiti ak achiv li yo.
Laura Wagner est anthropologue, écrivaine et traductrice. De 2015 à 2019, elle a été l'archiviste de la collection de Radio Haïti à l'Université Duke et est actuellement la responsable de l'équipe créole haïtien de Respond Crisis Translation. Elle est l'auteur de Hold Tight, Don't Let Go: A Novel of Haiti et travaille actuellement sur un livre de non-fiction qui rassemble l'histoire du tremblement de terre de 2010 avec l'histoire de Radio Haïti et ses archives.
Posts by This Author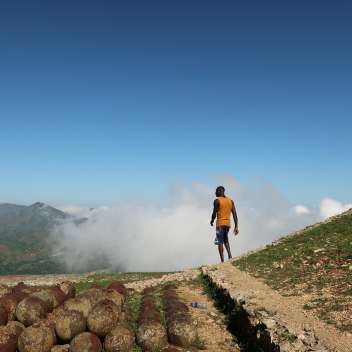 This series suggests new ways to understand the current situation in Haiti and poses questions about what is, and isn't, happening in Haiti right now. We seek t... More