Vincent Joos is a cultural anthropologist and assistant professor in Florida State University's Department of Modern Languages and Linguistics. His book, Urban Dwellings, Haitian Citizenships tracks the vernacular transformation of urban space by people excluded from the aid economy in post-earthquake Haiti.
Vincent Joos se yon antwopològ kiltirèl ak yon pwofesè adjwen nan depatman lang modèn ak lengwistik nan Florida State University. Liv li a, Urban Dwellings, Haitian Citizenships, trase kòman moun yo mete sou kote nan ekonomi èd la transfòme espas vil la aprè tranblemanntè Ayiti a.
Vincent Joos est anthropologue culturel et professeur adjoint au département des langues modernes et de la linguistique de la Florida State University. Son livre, Urban Dwellings, Haitian Citizenships, retrace la transformation vernaculaire de l'espace urbain par les personnes exclues de l'économie de l'aide dans l'Haïti post-séisme.
Posts by This Author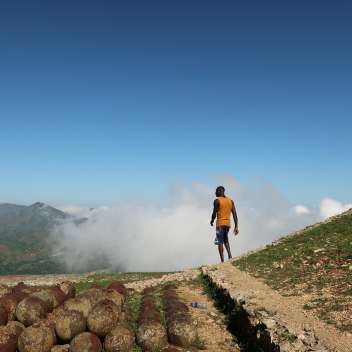 (Vèsyon kreyòl la pi ba la a) (Voir le texte original en français ci-dessous)Trou-du-Nord, in northeastern Haiti, is a city of roughly fifty thousand inhabit... More