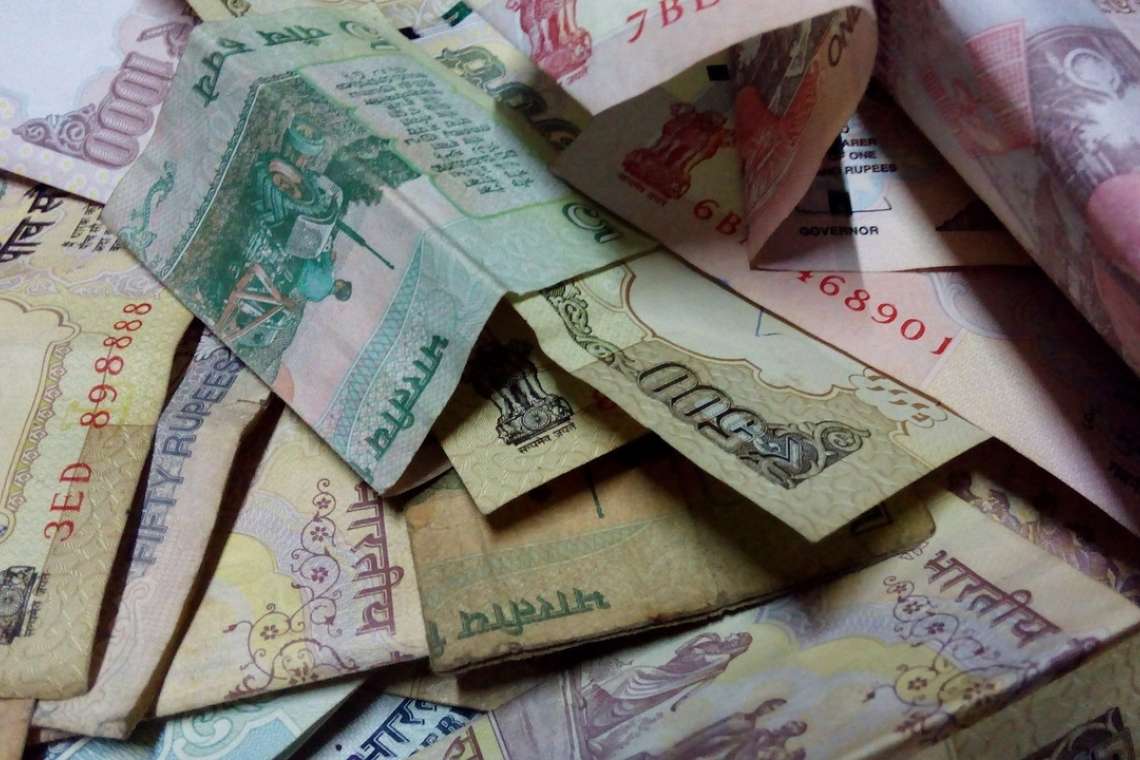 On February 7, 2017, nearly three months after declaring large-denomination notes no longer legal tender, Prime Minister Narendra Modi suggested that members of the Indian parliament's lower house compare demonetization to surgery:
Some might ask, "Why did you make this decision now, when the economic system was functioning so well?" They are correct [to ask]. You know that if you are ill, the doctor says, "You need an operation. It is essential." He might also say, "Well, brother, you must prepare your body. Control your diabetes. Control your blood pressure. Wait seven or eight days and then have the operation." Doctors do not prefer operations if the patient is unhealthy, no matter how serious the condition. This time was ideal for demonetization because the economic situation was healthy.
Modi's link between economic and surgical operations highlights the important role medical care played in conversations about and responses to demonetization. Access to health care was simultaneously identified as 1) negatively affected by a cash-sparse economy; 2) a strategy to "clean" black money, and 3) a site of corruption itself. The significance of changes in access to care among the unintended consequences of demonetization foregrounds the centrality of care in the private-sector, which includes hospitals, small clinics, laboratories, and India's omnipresent pharmacies (Das 2015), as well as assumptions that people should pay for health care out of pocket—which seventy-two percent of rural Indians and seventy-nine percent of urban Indians already do (Jain et al. 2015). Moreover, criticisms of demonetization for its effects on citizens' rights to health highlight the central contradiction in Indian health care today: a mammoth cash-based for-profit health care sector and the state's seemingly forfeited struggle to provide public sector care.
Private hospitals, while they are often accused of denying access to the poor by requiring large cash payments before providing care, became sites of new contestations around the right to access health care and life itself. Although the demonetization order allowed government health institutions and private pharmacies to accept ₹500 and ₹1000 notes for sixteen days, it excluded private hospitals. Doing so, the press and political leaders like Uttar Pradesh's Chief Minister Akhilesh Yadav argued, limited people's access to private medical services and obstructed Indians' right to health. Simultaneously the media recorded private hospitals, which were eventually encouraged to accept old notes, turning away people who had the capacity to pay but no cash, as well as those who had neither capacity nor cash. There were even reports of deaths due to hospitals refusing or discontinuing care when patients' supplies of ₹100 notes ran out. The status of public hospitals was not newsworthy.
While Chief Minister Yadav urged the central government to allow private hospitals to accept old notes, others looked to hospitals to legitimize cash holdings. Rumors in Mumbai and Bengaluru suggested that private hospitals would, for a fee, exchange cash for back-dated admission receipts or invoices for imaginary surgical procedures. On December 22, 2016, the media reported that the income tax department would begin investigating private hospitals suspected of accepting black money and operating at a probably implausible 90 percent capacity. Importantly, none of these reports mentioned that services were available in the public sector.
In the face of these maneuvers, people managing less threatening health conditions continued to rely on low-cost neighborhood practitioners with whom they had existing social and credit relations. Dr. Phadke, a private clinician in a densely populated neighborhood of northern Mumbai, explained the situation this way:
My fees, with medicine, are ₹70. In November and December, I could give a little credit if patients needed. What changed, however, was ordering tests or admitting patients [to the hospital]. I had to wait longer before asking a patient for a test or to be admitted if they did not have money. We muddled through. Luckily, I could use old notes to buy quite a bit of medicine from the wholesaler, so I had plenty of medicine to distribute. Still, I hesitated to write something from the pharmacies.
Credit for care in the private sector allowed some to access it when needed, but that care remained confined to networks of existing social relations and known ability to pay. Then, too, Dr. Phadke's attempts to limit his patients' need for cash reinforced existing private-sector practices like empirical treatment and polypharmacy (see McDowell 2017). A pharmacist near Dr. Phadke's clinic recounted the changes in credit relations that she experienced:
I could take the old notes. People with chronic conditions like diabetes came and bought several months of medicine. In the first few days it was busier than I expected, but [the] problem was giving people change. By day's end I had plenty of ₹500 or ₹1000 notes in the drawer but no smaller bills, and [so] could not give people their change. I used to be the one who gave credit but these weeks I had to tell people that I would pay in the coming days. This, of course, increased their tension.
The perspectives of this pharmacist and physician show that negotiations caused by a flash economic change temporarily affected relations of credit while politicians and the media reinforced seemingly natural links between care and cash.
That private-sector health care was a locus for the criticism of demonetization on the basis of a right to health in the same moment that it was shown to be corrupt and predatory points to the extent of cash's imbrication in Indian health care. Furthermore, it suggests that care is often an ethically ambiguous attention to both self and other. While Chief Minister Yadav and others lambasted demonetization as an infringement on the right to health, no one publicly questioned the incremental reductions in public-sector health services that make cash necessary for care or wondered if the state ought to provide more-than-market mechanisms to ensure health. The knot of capital, corruption, and health, which inspired Modi's surgical and economic metaphor, remained intact—even in demonetized flux.
References
Das, Veena. 2015. Affliction: Health, Disease, Poverty. New York: Fordham University Press.
Jain, Nishant, Alok Kumar, Sunil Nandraj, and Keya Melo Furtado. 2015. "[National Sample Survey Office] Seventy-First Round: Same Data, Multiple Interpretations." Economic and Political Weekly 50, nos. 46–47: 84–87.
McDowell, Andrew. 2017. "Mohit's Pharmakon: Symptom, Rotational Bodies, and Pharmaceuticals in Rural Rajasthan." Medical Anthropology Quarterly 31, no. 3: 332–48.