Pedagogical Soundings: Teaching about Scientific Racism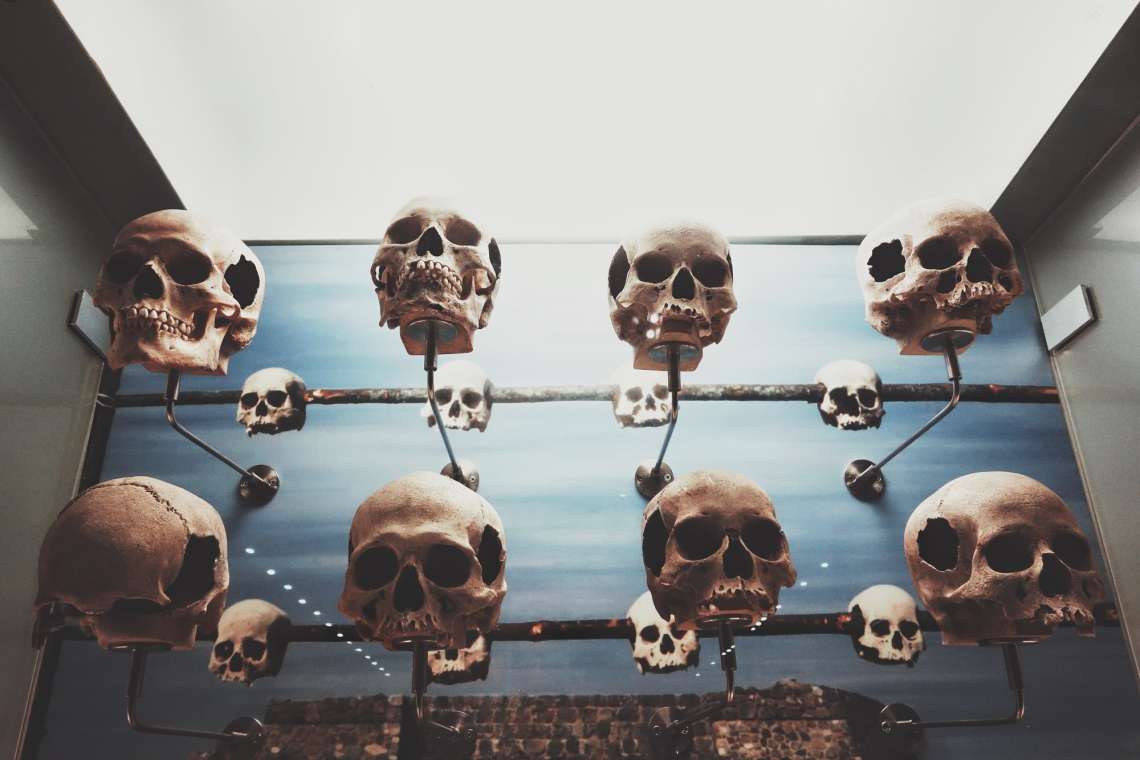 We are excited to announce a collaboration between Contributing Editors working on the AnthroPod and Teaching Tools sections of the Cultural Anthropology website. AnthroPod has just launched a new podcast series called AnthroBites, which is designed to make anthropology more digestible. Each episode will tackle a key concept, text, or theme and break it down into manageable, bite-sized chunks. Meanwhile, Contributing Editors affiliated with the Teaching Tools section will provide supplementary material to help instructors incorporate AnthroBites episodes into the classroom. This material, which we will publish under the series title Pedagogical Soundings, seeks to pair digestible scholarly discussion with tangible techniques and activities designed to facilitate thoughtful classroom reflection and dialogue on anthropology's most urgent issues.
The inaugural episode of AnthroBites features an interview with biological anthropologist Rachel Watkins on the concept of scientific racism. The interview is richly nuanced, readily accessible, and appropriate for generating discussion in both undergraduate and graduate anthropology courses. The discussion questions we have developed, provided below, build directly on the conversation between Watkins and contributing editor Siobhán McGuirk.
Because the episode is so engaging and under fifteen minutes in length, instructors can have students listen to the entire episode in class and respond immediately, either in small groups or in a full-class discussion. Classroom discussions on race and racism are notoriously difficult to get off the ground. Instructors may find it helpful to initiate the discussion by allowing students to begin responding to the questions below in small groups before the full-class discussion.
In crafting their responses, students could be asked to draw on the interview itself and/or previously assigned supplemental readings. For example, Jonathan Marks's (1994) article "Black, White, Other" is incisive in its critique of folk heredity in the construction of racial categories. Instructors may also find it generative to assign one of Watkins's own articles. "Repositioning the Cobb Human Archive" (Watkins and Muller 2015) demonstrates how scientific study is neither objective nor passive, underscoring how the study of human remains requires a critical understanding of social justice in relation to our data gathering practices. Finally, Leah Zani's contribution to a 2016 Correspondences session on "Teaching Race" offers insights on the difficulty of teaching the fallibility of scientific constructions of race alongside its enduring social expressions. This Correspondences session also features a post by Jonathan Marks, which complements his earlier article.
As I (Kyle) began to prepare my own lecture plans for the fall semester, I realized that this AnthroBites episode could not have come at a better time. The so-called Unite the Right rally in Charlottesville, Virginia is just one of the recent examples of the miasmic resurgence of white supremacism bolstered by Trumpist populism. I am assuming that most of my students were as horrified as I was to see these images of reactionary violence. Yet the possibility that some of them may find political and ideological inspiration in such groups underscores that the work of anthropological pedagogy continues to be indispensable. This AnthroBites episode, paired with the discussion plan offered here, should help instructors to deconstruct the supposed objectivity of race and foreground the historical trajectories and cultural machinations of scientific racism at a moment of rapidly circulated, often ahistorical hot takes.
Discussion Questions
What does Rachel Watkins mean when she refers to "biological possibilities" rather than "essential differences" between different individuals?
What is the relationship between appearances, behaviors, and intellect, according to Carl Linnaeus? How did it inform the basis for what we understand as racial difference today?
How did early biological anthropologists express notions of racial difference?
How did hierarchies of difference inscribed in racial categories come to be used for the subjugation and enslavement of Africans and African-descended people?
How do historical and contemporary notions of athletic prowess continue to instantiate ideas of racial difference? How might compliments rooted in ideas of fundamental racial difference prop up, rather than help to dismantle racism?
How might interpretations of data from the Human Genome Project contribute to racism?
What effect does observed skeletal diversity within racial groups have on the apparent stability and usefulness of those racial categories?
What does it mean to deconstruct race? What might a black feminist turn in biological anthropology look like?