In 2005, during a conversation about the democratization of public culture with a group of Malian professionals I had interviewed three years earlier, I noticed substantive changes in their narrative of Alpha Oumar Konaré's (AOK) presidency. Back in 2002 these men had harshly criticized AOK's exclusionary methods, yet only three years into the presidency of Amadou Toumani Touré (ATT), they waxed nostalgic about AOK's years. They longed for the openness of public dialogues and the enthusiasm of citizens' participation. ATT had brought silence, scarcity of information, and the languishing of public debate. By the end of his second mandate, opposition to ATT was reduced to the Solidarité Africaine pour la Démocratie et l'Indépendance (SADI) party and its idiosyncratic leader, Oumar Mariko (an early supporter of the March 2012 military coup). What had contributed to the containment of public debate?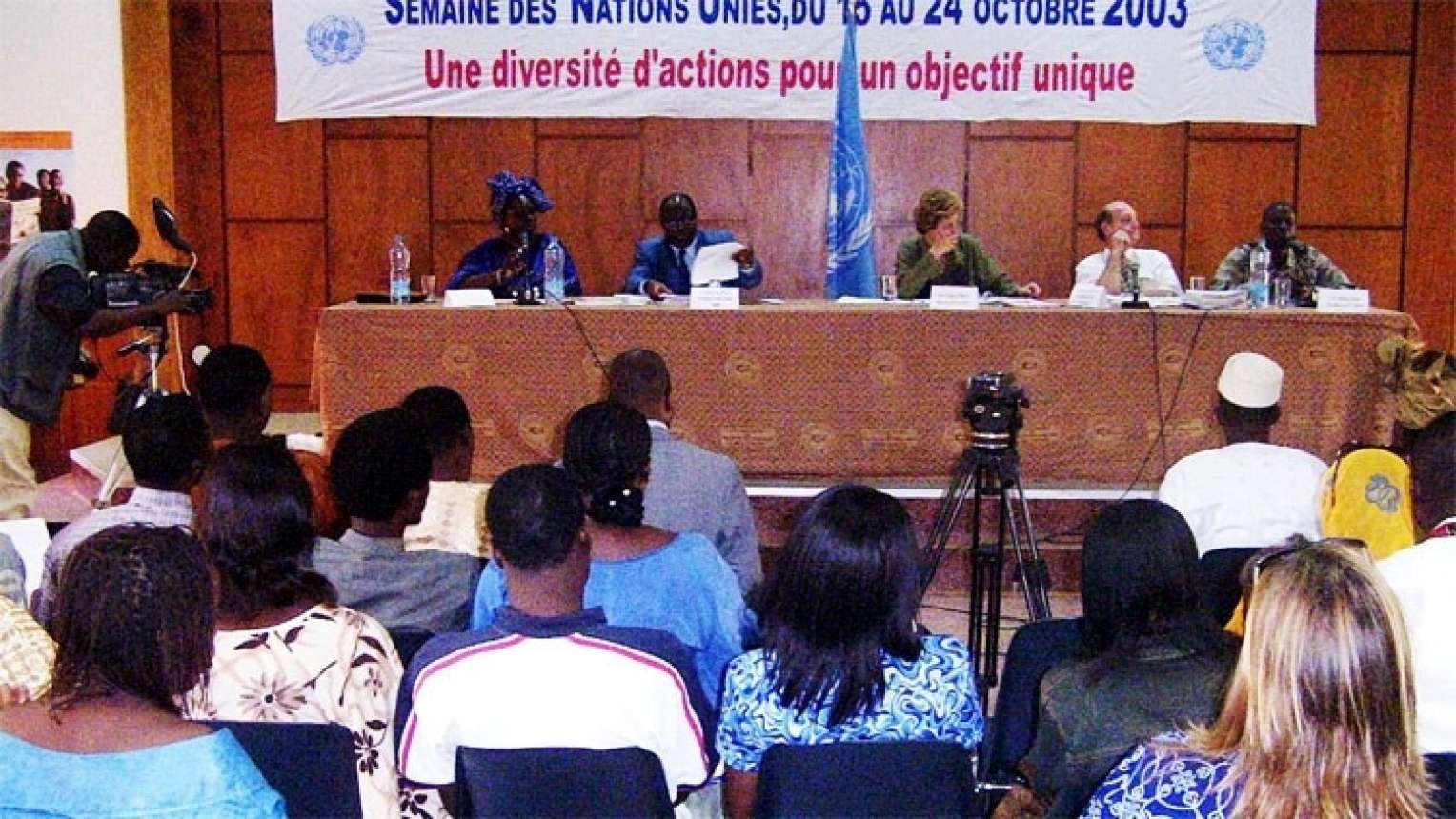 ATT and the Pacification of Mali's Political Class
AOK's ten-year presidency ended with both a number of political successes [1] and new challenges. Particularly pressing was the resolution of seemingly irreconcilable divisions within the mostly educated and urban political class that had felt excluded from Mali's majoritarian system (Villalon and Idrissa 2005). The decade had also ended with growing popular dissatisfaction with the outcomes of the much-trumpeted democratic turn, which favored foreign investment and increased socioeconomic inequalities.
In 2002 ATT appeared as a presidential candidate well-suited to reconciling political divisions and bringing new legitimacy to the presidency. He had a remarkable track record. In the wake of the democratic movement, he had played a decisive role in toppling Moussa Traoré's twenty-three-year dictatorship. As the head of the interim government, he had led Mali's transition to democracy. After Malians voted for a new constitution (which introduced a semi-presidential system modeled after France's) and elected a new president in AOK, ATT had quietly withdrawn—a move that earned him great credibility both nationally and internationally.
ATT's lack of party affiliation and his independent status did raise legitimate concerns, but were mostly perceived as useful for overcoming the party squabbles that had characterized the AOK years. His popularity and support from the political establishment, however, eventually led to his election as president in 2002 and a second mandate in 2007. A largely unexpected coup d'état ended ATT's second mandate less than two months before its end and contributed to Mali's present crisis.
ATT: Weak Leader or Autocrat?
ATT had already presented some core elements of his conception of power in a 1994 interview with Jeune Afrique in which he had expressed his distance from some of the political objectives and modus operandi of the too-Westernized pro-democracy movement. Once elected, ATT pursued a democracy based on a consensual management of power. His rationale was that African societies—characterized by social networks based on kinship and ethnic and regional affiliations—would disintegrate if they adopted the confrontational and argumentative logic of Western societies. As key ingredients for a successful leadership, he pointed to the need for working through disparate sensibilities, creating common ground, and achieving consensus.
As an outsider removed from party politics, ATT centered his efforts on establishing viable relationships with the parties and politicians in place but also on displacing the party-centered logic by introducing other independent candidates in his governments (Baudais and Chauzal 2006). ATT supposedly included in his government all party leaders and independent politicians willing to work with him on a common agenda (and rewarded them with positions in his governments).
Consensus building became an objective in and by itself, and reconciliation (as an intermediary step of consensus), stripped of any clarification, became the goal of repeated state ceremonies (Sow 2010). In 2010, on the occasion of the fiftieth anniversary of Mali's independence, ATT's orchestration of public rituals of reconciliation escalated, and performances that mended party splits or even celebrated the reconciliation of historically rival parties proliferated.
In the absence of the much-needed legislative changes (whether because of the complexities in amending Mali's constitution or because of his lack of political motivation), ATT's efforts aimed to develop and extend personal networks as strategies to minimize political conflicts and achieve consensus. This resulted in an unusual mix between autocratic tendencies [2] (Whitehouse 2012) and a heightened willingness to compromise. ("ATT wished to please everybody" is a recurring comment in the Malian social media.)
This equilibrium based on personal networks and compromises with the most disparate entities (both nationally and internationally) was just too delicate not to implode in the long term. It certainly contained the articulation of public debates, also limited by donors' narrow expectations of the political (Bleck and van de Walle 2010) and Mali's status as the poster child of African democracy.
Rosa De Jorio is Associate Professor of Anthropology at the University of North Florida.
Notes
[1] Of AOK's successes, the most frequently mentioned are the decentralization of state institutions and his efforts to democratize national culture.
[2] Manifestation of ATT's autocratic tendencies include the Mali-Libya land-grabbing agreement (http://www.oaklandinstitute.org/land-deal-brief-malibya-mali) and the privatization of the Mali-Senegal rail line (Munié 2007), both of which were conducted in great secrecy and without the involvement of the affected communities.

References
Barrada, Hamid and Philippe Gaillard 1994. (Interview with) Amadou Toumani Touré; Comment j'ai pris le pouvoir pourquoi je l'ai quitte. Supplement 1753-1754. Paris: Les Editions Jeune Afrique.
Baudais, Virginie and Grégory Chauzal. 2006. Les partis politiques et l' indépendence partisane d' Amadou Toumani Touré. Politique Africaine 104: 61-80.
Bleck Jaimie and Nicolas van de Walle 2010. Parties and Issues in Francophone West Africa: Towards a Theory of Non-mobilization. Working Paper Series 1-10. Mario Einaudi Center for International Studies.
Munié, Vincent. 2007. On the slow train through Senegal. Le Monde Diplomatique(Thursday March 1).
Sow, Alioune. 2010. Nervous confessions: Military memoirs and national reconciliation in Mali. Cahiers D'études Africaines 197 (1): 69-93.
Villalon, Leonardo A. and Abdourahmane Idrissa. 2005. The Tribulations of a successful transition: Institutional dynamics and elite rivalry in Mali. In The fate of Africa's democratic experiments: elites and institutions, ed. Leonardo A. Villalon and Peter VonDoepp, 49–74. Bloomington: Indiana University Press.
Whitehouse, Bruce. 2012. What went wrong in Mali? London Review of Books 34 (16) 17-18. Available from http://www.lrb.co.uk/v34/n16/bruce-whitehouse/what-went-wrong-in-mali [Accessed 29 March 2013].