Protesting Democracy in Brazil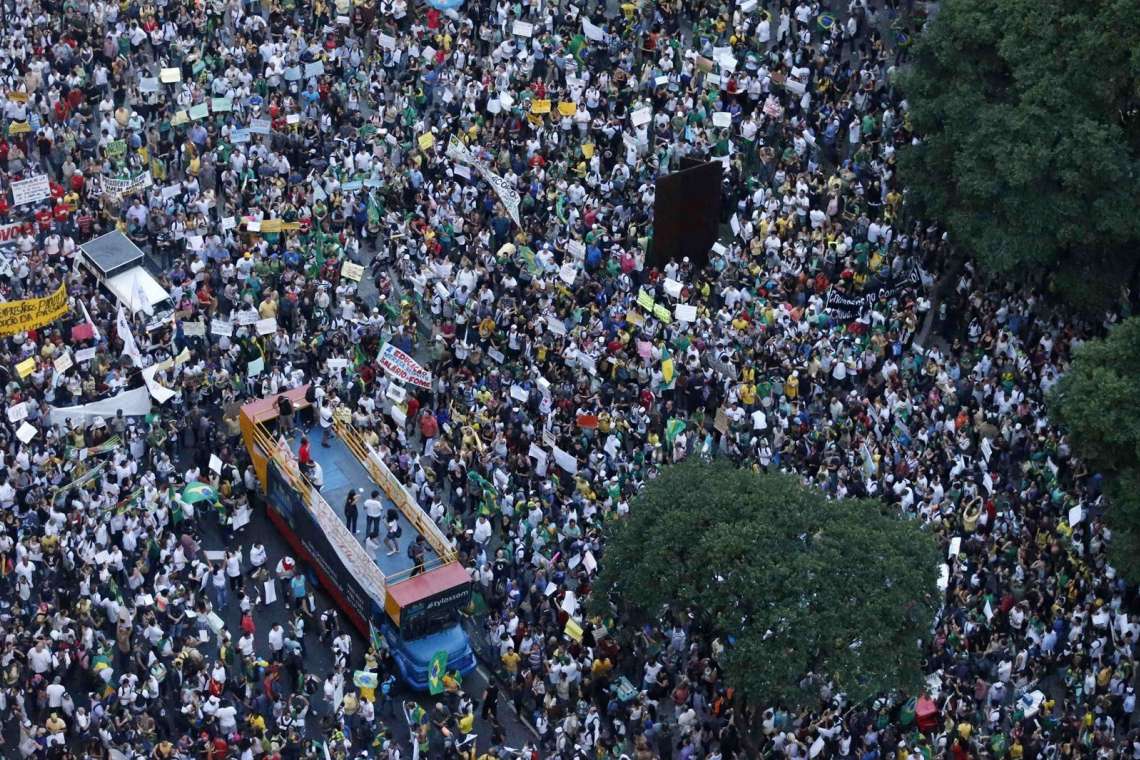 What exactly happened in Brazil during June and July, 2013? What started as a protest over an increase in bus fares grew into something much larger, with rallies and protests occurring in major cities all over the country. The question of how to understand these events is of interest to scholars, onlookers, comedians, journalists, participants, and voters in Brazil and around the world, and it resides at the well-established intersection of anthropology and history. The pieces we include in this Hot Spot series, written by anthropologists, activists, and writers across several generations, aim to answer this question. As they attempt to do so, the authors are aware that they are opening up new questions not only in the anthropology of Brazil and/or Brazilian anthropology, but also in the understanding of social movements, mediation, and policing writ large.
The series editors, Alex S. Dent and Rosana Pinheiro-Machado, provide an introductory editorial. The first six essays—by Ruben George Oliven, Otávio Velho, Aaron Ansell, James Holston, Carmen Rial, and John Collins—discuss Brazilian society and the protests in June. The next two—by Pablo Ortellado and Claudio Lomitz—reflect on transportation and democracy. Following essays—by Luiz Eduardo Soares, Susana Durão, and Roberto Kant de Lima and Lenin Pires—discuss violence, the police, and the state in Brazil. An interview between Lenin Pieres and Lieutenant Colonel Nádia Rodrigues Silveira Gerhard of the Military Police Brigade of Rio Grande do Sul follows. Four essays—by Juliano Spyer, Marcelo Casteñeda, Anelise dos Santos Gutterres, and Elizete Ignácio—provide reports from the streets and social networks. Finally, the last five pieces—an interview with Manuela Carneiro da Cunha, and essays by Reijane Pinheiro and Wilmar Xerente, Cristian Jobi Salaini and Ubirajara Toledo, Luisa Geisler, and Rosana Pinheiro-Machado and Alex S. Dent—explore Brazilian the demands made by Brazilian civil society.
Posts in This Series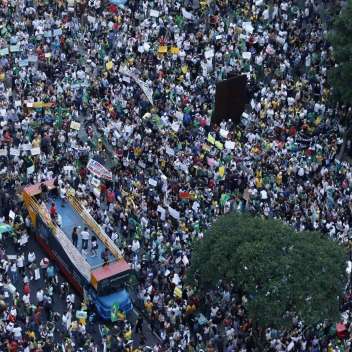 What exactly happened in Brazil during June and July, 2013? What started as a protest over an increase in bus fares grew into something much larger, with rallie... More