Standing Rock, #NoDAPL, and Mni Wiconi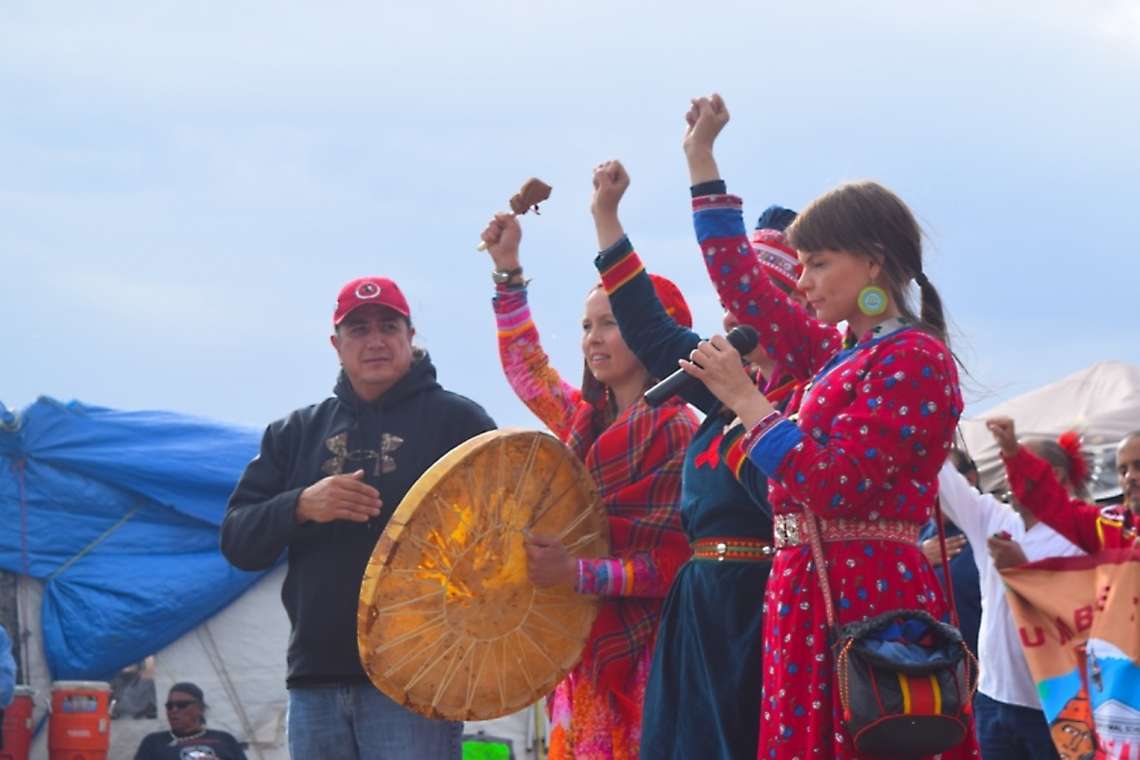 Thousands of Water Protectors from more than three hundred Native nations, as well as allied supporters from a range of social movements, gathered at the Standing Rock Sioux Indian Reservation in Cannon Ball, North Dakota during 2016 to halt the construction of the Dakota Access Pipeline (DAPL). The DAPL threatens to cross under the Mni Sose (the Missouri River), which is the fresh-water supply for millions of humans and countless nonhuman relations. By blocking settler access to capital through direct action, the enactment of political counterclaims to the land and river through ceremony and legal challenges in U.S. courts, #NoDAPL front-line protectors are directly challenging the fossil-fuel industry's centrality in colonial accumulation and demonstrating that climate change is indelibly linked to historic and ongoing colonialism and Indigenous erasure and elimination. Contributors to this Hot Spots series consider the social, historical, cultural, and political significance of the #NoDAPL movement, situating it within Oceti Sakowin (Great Sioux Nation) history, leadership strategies and direct action/organizing, Indigenous anticolonial resistance across Turtle Island, and conditions of ongoing state violence against Indigenous bodies and lands.
The essays are accompanied by images taken by photographers Jaida Grey Eagle and Vanessa Bowen.
Anpetu wanji mni ki iyotan otehinka kte lo is a Lakota prophecy translated by her family to mean "One day, water will be more precious than anything."
Jaida Grey Eagle is an Oglala Lakota photographer born in Pine Ridge, South Dakota and raised in Minneapolis, Minnesota. She has been photographing since she was a young child, often using disposable 35mm cameras, and she received her first digital camera at eighteen as a birthday present from her parents. Her work mainly focuses on historical events in the Indigenous community, but also includes naturally lit portraits and landscapes. Her work from Standing Rock is rooted in her concern for access to clean water and her desire to help provide coverage in the fight against environmental racism. Anpetu wanji mni ki iyotan otehinka kte lo is a Lakota prophecy translated by her family to mean "One day, water will be more precious than anything."
Born and raised in New Mexico, a proud member of the Navajo Nation, Vanessa Bowen began creating art in childhood. Since then she has expanded her creativity from design into photography. Bowen's project at Standing Rock seeks to capture the humanity and resilience of Water Protectors and, ultimately, to prove that our society needs to move away from fossil fuels. The photographs from Oceti Sakowin camp will be featured in her documentary Water Is Life, which aims to educate viewers about the many fossil-fuel disasters on tribal lands and about why it is essential to protect the Missouri River from the Dakota Access Pipeline.
Posts in This Series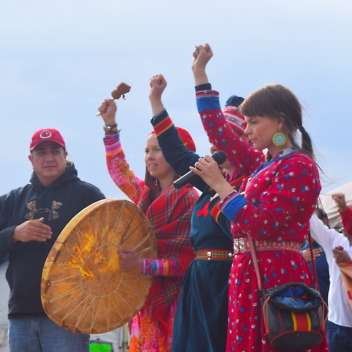 Fear and uncertainty define this historical moment, but they must not guide it. Even as politicians and mainstream media attempt to normalize a bigot and racist... More