Swim Lesson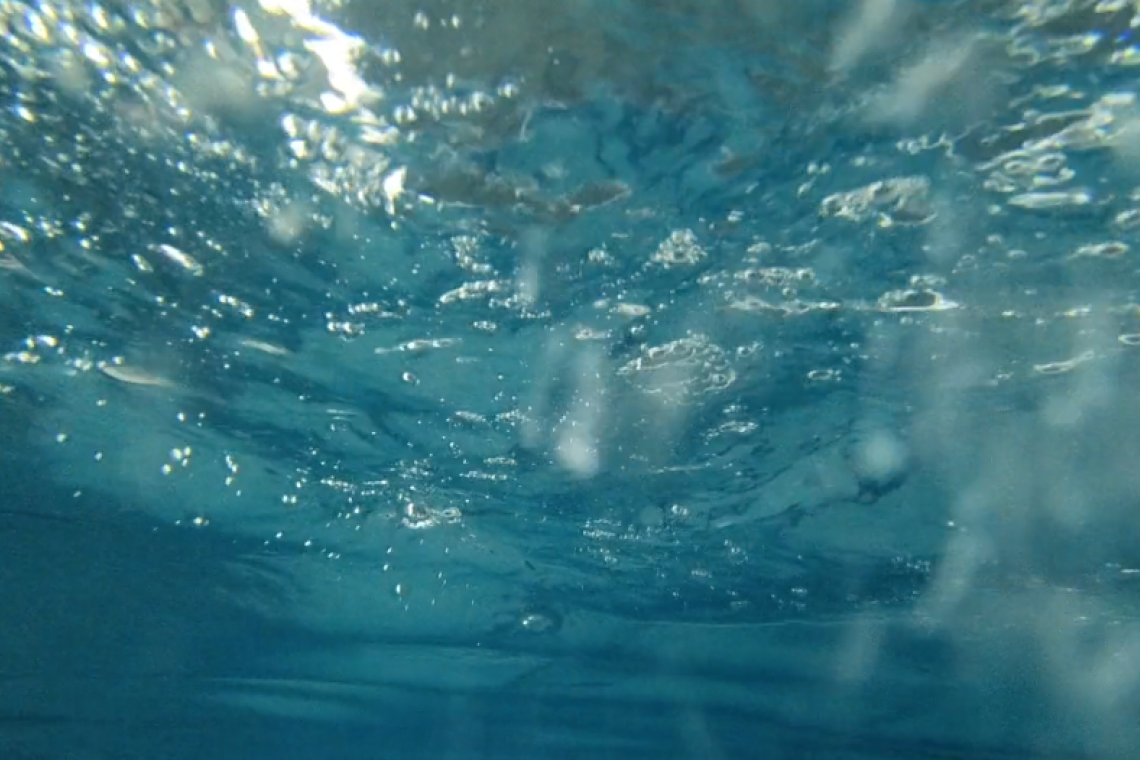 I looked down, seized by panic as the strange thought hit me that swimming was actually some sort of miracle and there was no good reason why I wouldn't just sink to the bottom of the ocean there and then.
–Michael Taussig, What Color is the Sacred?
Muffled sounds inform us of where we are before the cool blue of pool water enters the screen. "Alright, come in with the noodle," the swim instructor tells her student. Swim Lesson (2018), directed by anthropologist and filmmaker Melissa Lefkowitz is an experimental short film that prompts us to wonder how the body comes to know; how it acquires techniques and pre-reflexively responds to the world it is immersed in. The film centers on one episode, a swim lesson where Lefkowitz, a long-time swimming instructor, guides her student Willy through the water.
The short film moves in and out of the water as we see what Willy sees. We hear Willy's voice as an internal monologue, and listen as he struggles to synchronize thought and movement. Willy is learning new techniques of the body—new capacities for what this body can do. Voice-overs coexisting with action invite us into the intimacy of psychic space and lived experience. Sometimes this voice carries urgency—the urgency that comes with being thrown into something new, eliciting immediate response. "Take deep breaths," he repeats to himself. In Swim Lesson the banality of the public pool in middle-class America becomes a site of small miracles.
References
Taussig, Michael. 2009. What Color is the Sacred? Chicago: University of Chicago Press.
Posts in This Series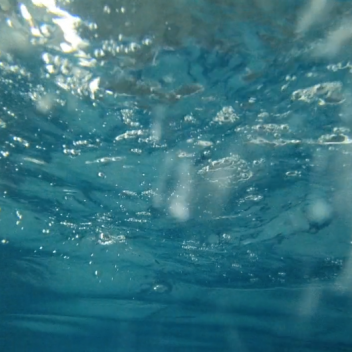 I nearly failed my first assignment in a pedagogy course. We were asked to provide written comments on a student's first-year essay. I extensively marked up the... More