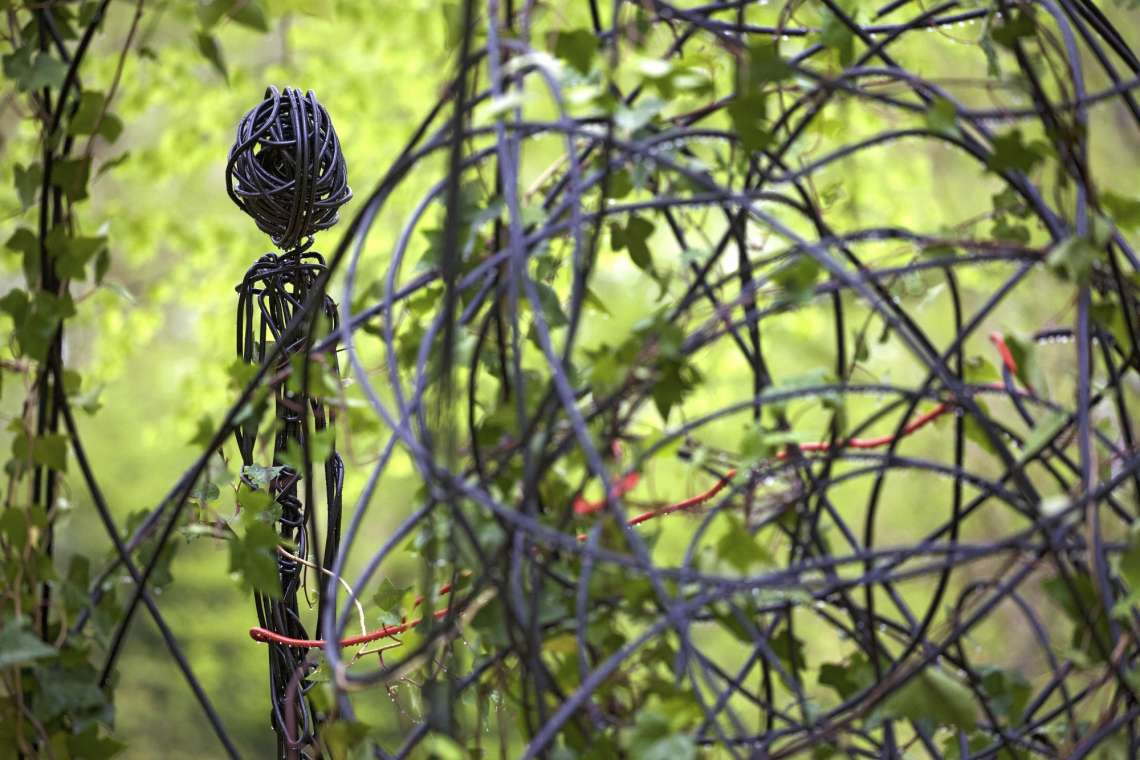 I write as an anticolonial scholar and educator of color who still believes in the possibilities for research and teaching—the power of knowledge—to foster social transformation and decolonization across the planet. I know being positioned in the academy is not the only avenue for pursuing social change, but those of us who occupy such spaces ought to be deliberating long and hard about what we are doing with/in them. Those of us working from a critical, radical position within the academy, often as scholars and educators of color, know that academic institutions are part of the problem; just read Craig Wilder's (2013) book Ebony and Ivory if you need convincing. We need to take seriously the responsibility of having acquired such a platform, and be critical and self-reflexive about how we conduct ourselves—individually as writers and thinkers, collectively as scholars trained in specific disciplines, and overall as human beings invested in liberation, justice, and the continuance of life for all living things (human and other-than-human). Issues of power, history, and colonialism should be at the center of everything we do.
I was asked to formulate a response for this series that considered what kind of anthropology would be relevant for the future of the field and the training of students. This prompt was posed within the broader global context of historically entrenched and ongoing social, political, and economic conditions of mass poverty, climate change, and violence. Simply put, one need not look far to discover that this historical moment is rife with injustice of past and present. The more urgent question is, what are we going to do moving forward?
Given the political stakes laid out by Paige West in the introduction to this series, the obvious question that comes to mind is: how do we cultivate an anticolonial blueprint for anthropology that is attentive, first and foremost, to colonial power relations? While there is much I could say here, three questions stand out and build on the work of others who are grappling with the profound challenges within the field.
First, we need to ask ourselves where our political commitments lie. While this may seem like an obvious point, I don't believe enough of us know our answers to this question. If we stand by the idea that the production and circulation of knowledge is a deeply political enterprise, then we should be able to name the things to which we are committed and to figure out how to make them a reality. The political scientist and scholar of color Malinda Smith said this best during a recent event at the University of Alberta: "A more equitable university is only possible if we actually do something (not just think progressive thoughts) to make it happen. What's your manifesto for sustainable change?"
Once a clear political commitment is voiced, it has the potential—although this takes work as well—to take root: materially in our pedagogy, methodological approaches, and mentorship of undergraduate and graduate students; in the way we draft job descriptions and engage in the politics of hiring; in how we develop our curriculum (whom should we be learning from?) and the kinds of research projects we undertake; and in the distribution of administrative labor, the way that Black, Indigenous, and other scholars of color are compensated (and this includes addressing gender disparities), as well as the political strategies we draw upon to fight for our comrades when they, inevitably, come up against the violence of largely white departments and institutions.
Clear articulations of political commitments are sutured to my next line of inquiry: to whom are we accountable as scholars, as departments, and as a discipline? We ought to be accountable to the communities across the globe who have been subjected to the colonial violence enacted by anthropology and to the rising Indigenous, Black, and queer graduate students and junior scholars who are attempting to radically transform the discipline from the inside. I have learned so much from my Native comrades about what it means to develop relationships of trust and longstanding commitment to place and people, both inside and outside of anthropology. Ethnographic research, political organizing, and movements for decolonization are all bound up with how we develop a sense of connection to one another. Reflexive relationality is, in many ways, the core foundation from which all other social and political work stems.
This means extending and reframing what counts as scholarly labor and research. It means actively supporting, instead of devaluing, scholars' commitments to engaging in political organizing work on the front lines where time, energy, and resources are desperately needed. It also requires acknowledging and backing projects that are truly collaborative in nature, where communities have a say in the what and how of anthropological research. It means advocating for graduate students who are fighting against the epistemic violence they encounter at every turn, students whose interest in anthropology reflects a profound responsibility to a larger political project. It is in this spirit of recovering political accountability that we should guide future scholars and educators in the field.
So often, those of us who occupy precarious positions in institutions and in society more generally bear the burden of cultivating political change.
The final point I wish to make relates to the question of what we are willing to risk and, perhaps more poignantly, who is in the position to be able to demand change? So often, those of us who occupy precarious positions in institutions and in society more generally bear the burden of cultivating political change. This has certainly been my experience within the academy, where even well-intentioned colleagues have become so disciplined by the individualism and rewards-based system of the ivory tower that they can no longer see outside of it, or else they fall prey to liberal tactics of diversity and inclusion. For many of us who are invested in a decolonial project that transcends the pitfalls and perils of academic elitism and who are engaged in organizing efforts outside of the academy with communities and organizations of various kinds, demanding radical changes in our departments is not a choice. Our lines of accountability follow us outside of the corridors and classrooms of our university homes, and those lines of accountability demand that we do something with the positions we have acquired. As they should.
This responsibility for change, however, must be shared. It calls for radical solidarity-building with our white allies within the academy, with those people who are willing to take risks in a material way. This requires, of course, that white faculty do the hard and necessary work that is required to educate themselves about the political and epistemological dimensions of the change that needs to happen—no, we can't and won't carry out this labor for you. And then it requires that they show up. If we want the discipline of anthropology to be politically responsive to the current state of the world in a way that promotes justice, freedom, and a broader goal of decolonization, then it needs to continue cleaning house from within.
Acknowledgments
I want to thank Paige West for inviting me to be part of this series and for standing out as an exemplary mentor.
References
Wilder, Craig Steven. 2013. Ebony and Ivory: Race, Slavery, and the Troubled History of America's Universities. New York: Bloomsbury.