Syllabus Archive: Anthropology and the "Making" of Arts and Technologies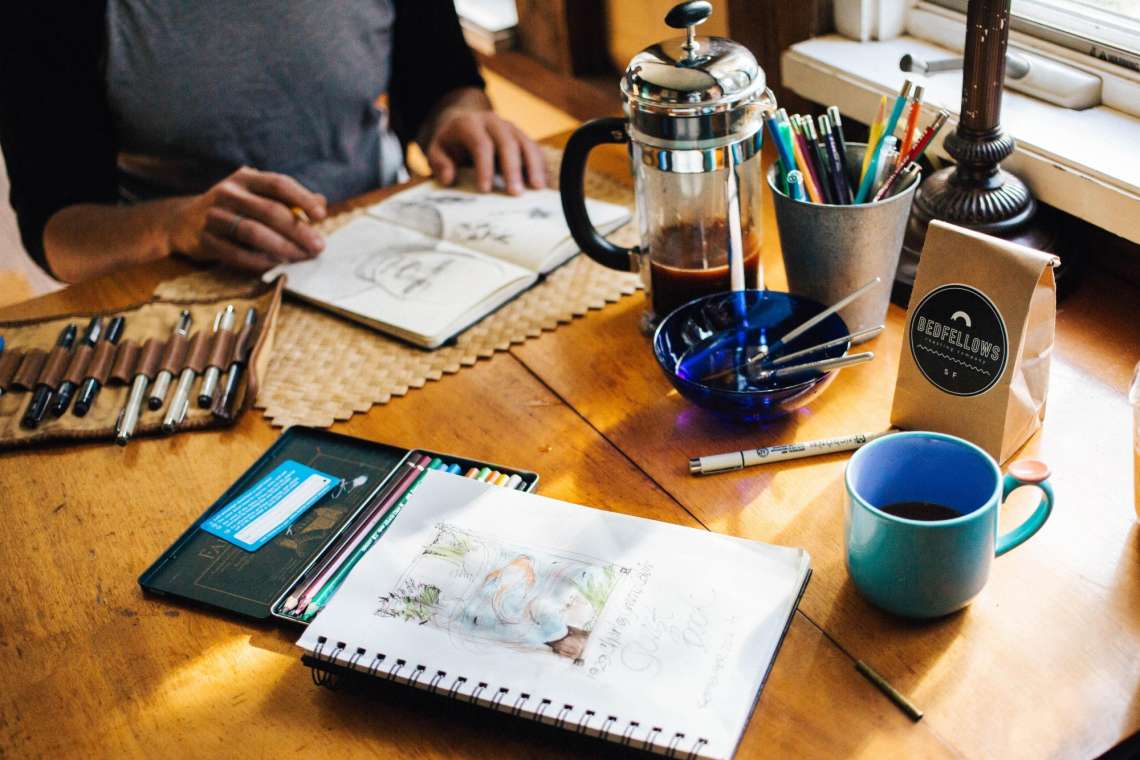 Making is central to knowing. Doing ethnographic fieldwork makes this obvious. It is less obvious in the classroom, however, where sitting and reading texts together for hours-long seminars is not only the traditional pedagogical model, but becomes normalized as the "right" way to learn. If we aim to teach about epistemological diversity across cultures, why not learn by doing too? Here we showcase courses that emphasize making as a starting point for cross-disciplinary pedagogy in the arts, sciences, and technologies. These courses engage in tactile (and tactical) ways of knowing to emphasize "making" as central to the process of coming to know a thing or to reach across relations. Implicit here is that sensory aspects of making not only produce art objects for study, but provoke new ways of doing and thinking. Here, generativity, proliferation, and "prismatic" attentions become compositional ways of both teaching and learning (Stewart 2013).
This post will be most beneficial to those creating and updating courses that encourage students to engage with non-traditional classrooms and projects, creating spaces of critical thinking and creativity. While the contributed syllabi were created for graduate-level courses, all could be adapted to any level of education by adjusting the reading load for each session while continuing to complete the hands-on elements as is possible in your classrooms. Each syllabus is accompanied by a summary statement from the contributors that frames the course and helps readers and instructors skim through the elements of the post that seems most beneficial for them. As discussed in the introduction to the syllabus archive, these posts are part of a larger motivation to provide instructors at every level with a syllabus archive and resources at their fingertips for class design and development.
Art and Anthropology Syllabus, Susan Ossman (University of California, Riverside)
This 2013 course combined seminar and studio to explore theory and practices between anthropology and the arts. Class meetings were organized around a key word that initiated discussions with hands-on exercises and meetings with guest speakers. The class was planned to coincide with an exhibition of my anthro-art on the theme of laundry. Students used the artwork and exhibition as a "call" to develop their individual or small group "responses" in media new to them: for instance, paint, cloth, sound installations, poetry, or video. Local artists and faculty from three universities joined them in this experiment of response and exhibition. The students worked together to curate a "Second Look" exhibition, organize a commented gallery visit, and participate in a final seminar. Working across seminar and studio modalities with the public exhibition on the horizon gave them a serious, public experience in alternatives to more traditional "outcomes" for anthropological research.
Ideologies and Practices of Creativity: A Practicum, Liisa H. Malkki (Stanford University)
The still-robust Romantic conception of creativity as the attribute of a specific, "gifted" individual continues to have extraordinary social and political power as an ideological apparatus that shapes and disciplines conduct, aspirations, and subjectivities. This course was a critical anthropological exploration of the following questions: How and why has a deep, naturalized individualism long been foundational to both ideals and practices of creativity? How is it raced and gendered? How have people been rethinking relational, collaborative creative practice? Designed as a collaborative practicum, the course evolved throughout the quarter based on the conversations that emerged among the participants. Each session incorporated the teaching and practice of hand-making skills, including felting, embroidery, and drawing, alongside discussions of shared and student-selected readings and students' at-home making projects.
Intermedia Workshop, Craig Campbell (University of Texas at Austin)
Critical Media Practices explores the theoretical foundations for arts of immediacy and for encounters with sensible and sensuous worlds. This theme explores ways of knowing and evoking (which I prefer to "representing") as they originate in the academy and from the art world and in the way these formations relate to their objects of study. The key words here (intermedia and aesthetics) are sites of current and enduring attention and coalescence in cultural studies and associated disciplines. Readings could include selections from Trinh T. Minh Ha, Jacques Rancière, Erin Manning, James Clifford, George Marcus, Susan Hiller, and others.
Half the classes will be spent actively workshopping projects directly (or indirectly) related to the student's own research. The other half will be dedicated to a few select readings that help to feel out the edges of emerging discourses on arts-based research, politics and aesthetics, and multi-sensory anthropology. This course combines creative practice in a variety of media with scholarly investigation and critical concept work.
Resonance: Sonic Experience, Science, and Art Syllabus, Stefan Helmreich and Caroline Jones (Massachusetts Institute of Technology)
The world around and within us resonates. Indeed, the audible frequencies are but a tiny component of what William James dubbed the "blooming, buzzing" world. This subject cuts across the pillars of MIT to interrogate sound—via resonance—through approaches in the humanities, arts, sciences, and social sciences.
Though the origins of the word resonance attach to sound—"the reinforcement of sound by reflection or by the synchronous vibration of a surrounding space or a neighboring object" (OED)—a wider definition points to any movement that unfolds in sympathetic response, making resonance a term that itself resonates across a range of sites and scales in the sciences, humanities, and arts. This class is dedicated to exploring such zones—zones where resonance prompts us to think about how we hear (or don't), how we measure or describe phenomena (whether in wavelengths or through artistic evocations, or both), how we record / compress / and distribute resonating materials (whether those are cell walls, phonographs, or catgut), and how (or whether) we can be certain about what we think we know about the world.
Students are invited, as the syllabus unfolds, to see if they can key readings to particular frequencies, to discern whether revelatory patterns emerge. What kinds of phenomena seem to matter at very low, infrasonic, frequencies? At very high, ultrasonic frequencies? Within the range of so-called "audible" frequencies? For whom? Why? What kinds of science happen at which frequencies? Which kinds of art? How does medium matter? We attend to sound audible and inaudible, resonances measured and induced, sound heard, unheard, and inferred.
Conclusion
Thank you to all the contributors of this post for sharing their materials for the benefit of our larger anthropology community and beyond. If you are interested in contributing content for a different theme or topic, please reach out to the Teaching Tools Section Editor(s) to begin collaborating. Thank you, in advance, to all that feel compelled to reach out with resources and suggestions.