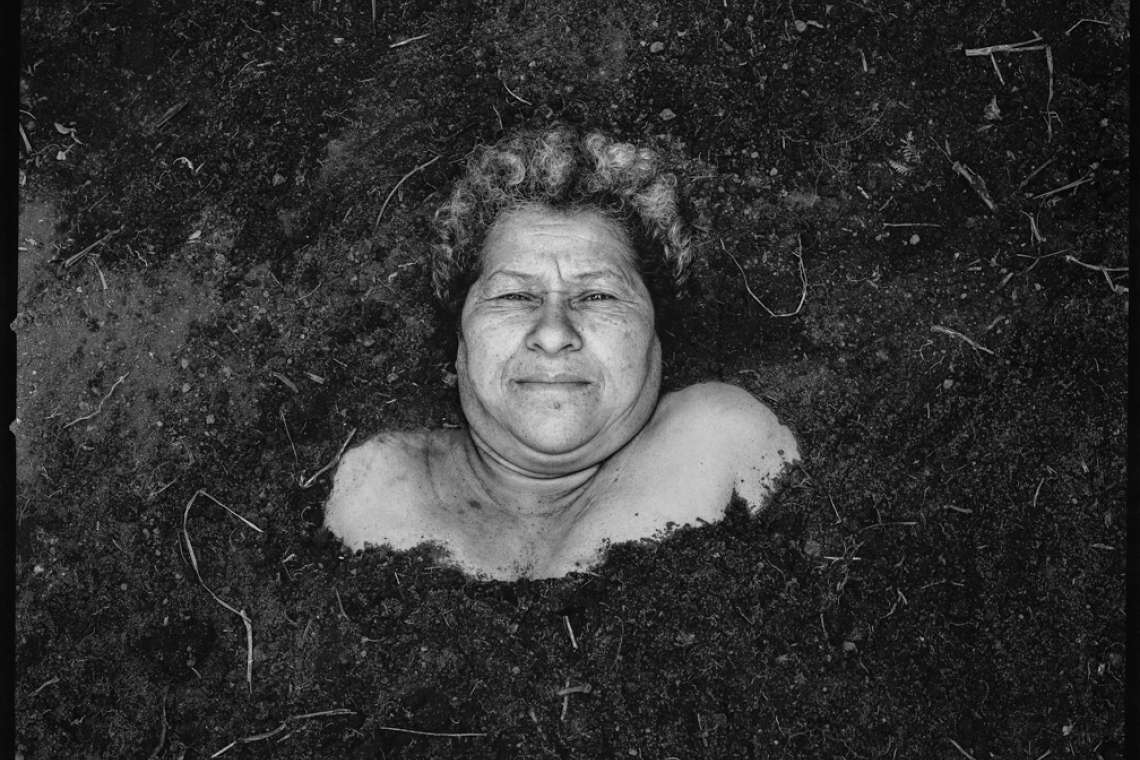 During a recent interview, Blanca Monroy reflected on the ongoing upheaval gripping Colombia: "they are killing our young. If they keep going, we will end up with no youth in Colombia." Blanca knows this better than most. Two of her sons have been killed. Her eldest, Joliver, was shot three months ago, near their home in the south of Bogotá. His murder remains unsolved, though her suspicion is that he was killed by neo-paramilitary bands that control Colombia's poorest neighborhoods. These bands, inheritors of the paramilitary violence that gripped the nation during the bloodiest chapters of the war, continue to deploy their wartime tactics to impose their rule in areas where official authority has receded. Unemployed young men and women, drug users, petty criminals, LBGTQ folk—in particular trans women—are often targeted for death and displacement, their deaths announced in pamphlets that circulate in streets and houses. These murders are often perpetrated by neighbors with the complicity or even participation of local police and are touted as the necessary procedures of order in places where official justice cannot reach (Centro de Memoria Histórica 2015).
Blanca's youngest son, who was called Julián, was killed in 2008 at the hands of Colombia's army as part of a strategy to bolster the state's war record known as the False Positives. On March 2, 2008, he left his house without saying goodbye. For months Blanca desperately searched for Julián, reaching out to the local police and hospitals, appealing to the national prosecutor and the local mayor, all of whom inevitably failed to take her concerns seriously or file a report of the disappearance. After six months of increasingly desperate search, Blanca's neighbors told her about the grisly string of disappearances ravaging her town. Young men who had been lured with promises of jobs in the country's hinterlands were showing up dead in mass graves. Officially the young men were identified as guerrilla fighters killed in combat. Julián was among them. According to official records, he had been killed on March 5. According to the army, in two days, Julián, who had lived all of his life with his mother in their modest home, had become a trained soldier engaged in fierce combat against the state.
Blanca joined a group of twenty mothers in Soacha and Bogotá who first uncovered that their children, brothers, and husbands had been part of an elaborate scheme concocted by the army to kidnap civilian men and execute them, making them look like guerrilla fighters. Some were construction workers, car mechanics, and farm hands; some were homeless or drug users. The media christened the women who reported their disappearance and then revealed the Colombian government's involvement in their deaths the "Mothers of Soacha" and the scandal of their sons' executions the "Case of the False Positives."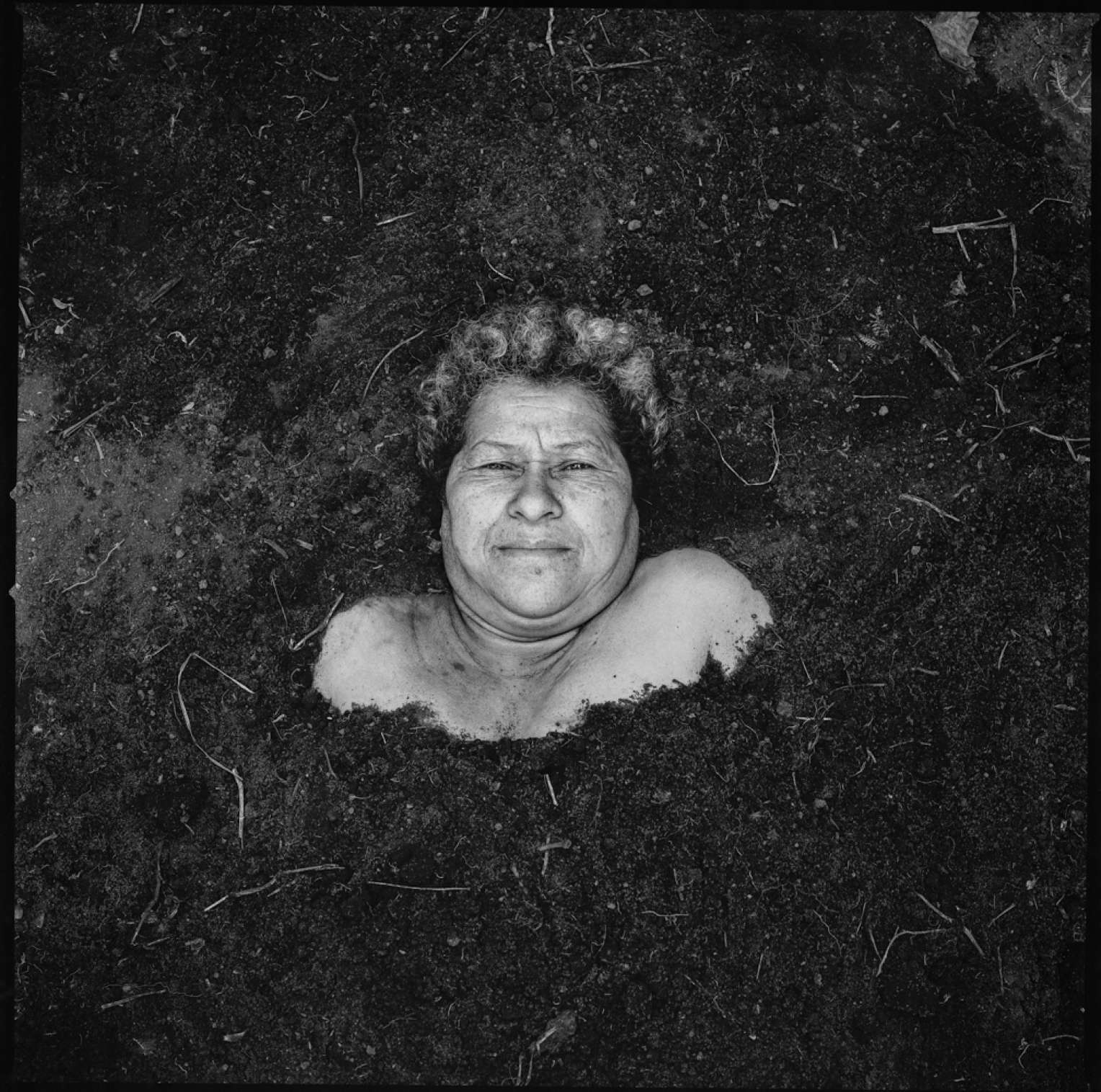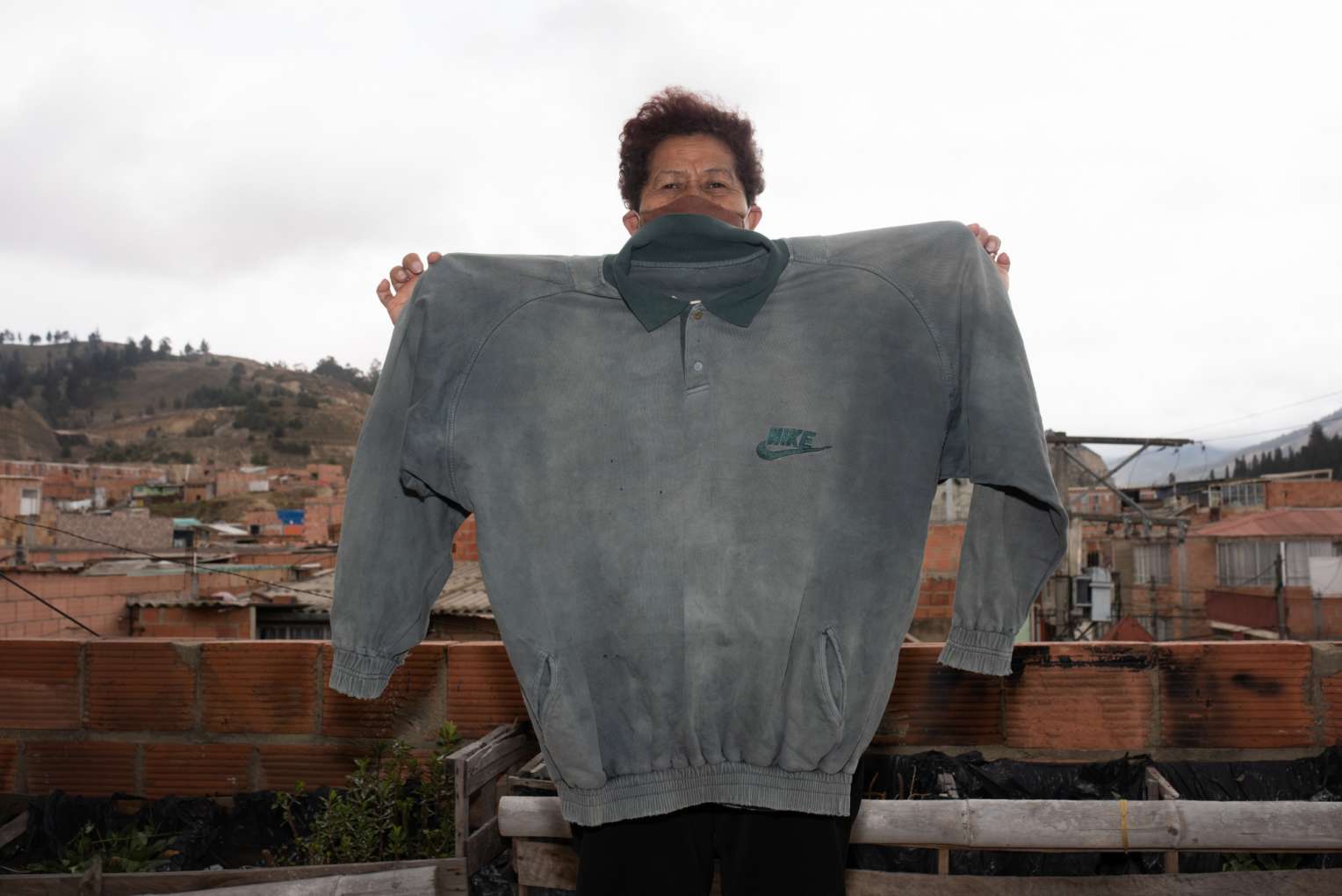 Attending to Blanca's and the other Mothers of Soacha's immeasurable loss and their enduring struggles for justice offers us a vantage from which to attend to the public outcry that has paralyzed Colombia over the past month. The war and its many aftermaths have not yet featured prominently within the complaints of protesters or their representatives. However, it is the violence that proliferated at the conflict's apparent edges that has done much to shape how the state's authority, embodied in its security forces, is confronted by those it is meant to protect. It also illuminates how the country's youth, particularly those who have been left out of its neoliberal promise of economic and social fulfillment, have instead become altogether different objects of exploitation.
The use of the war to hide the kidnapping and murder of civilians has a long history in Colombia. Often the executed have been accused of being guerrilla collaborators, or their deaths have been attributed to guerrillas or other armed groups while actually being perpetrated by state forces and their associates (Evans 2009). The latest string of civilian mass murder is directly tied to the incentives created by President Alvaro Uribe's government to improve its account of the war against guerrillas. For each guerrilla fighter killed in combat (a positive), soldiers received almost four million pesos—about a thousand USD—as well as extra vacation days and accelerated advancement. Rewards also flowed upward: commanders received commendations and increased resources for their battalions. Investigations by Human Rights Watch and the country's attorney general revealed that every major battalion in the Colombian Army and much of its high command were involved in the kidnapping and execution of civilians to bolster a fictitious war record (Alston 2010; Human Rights Watch 2015). The majority of the killings remain unsolved, with the few cases brought to court languishing into oblivion. Recently, a tribunal has identified 6,402 cases of False Positives in Colombia (JEP 2021).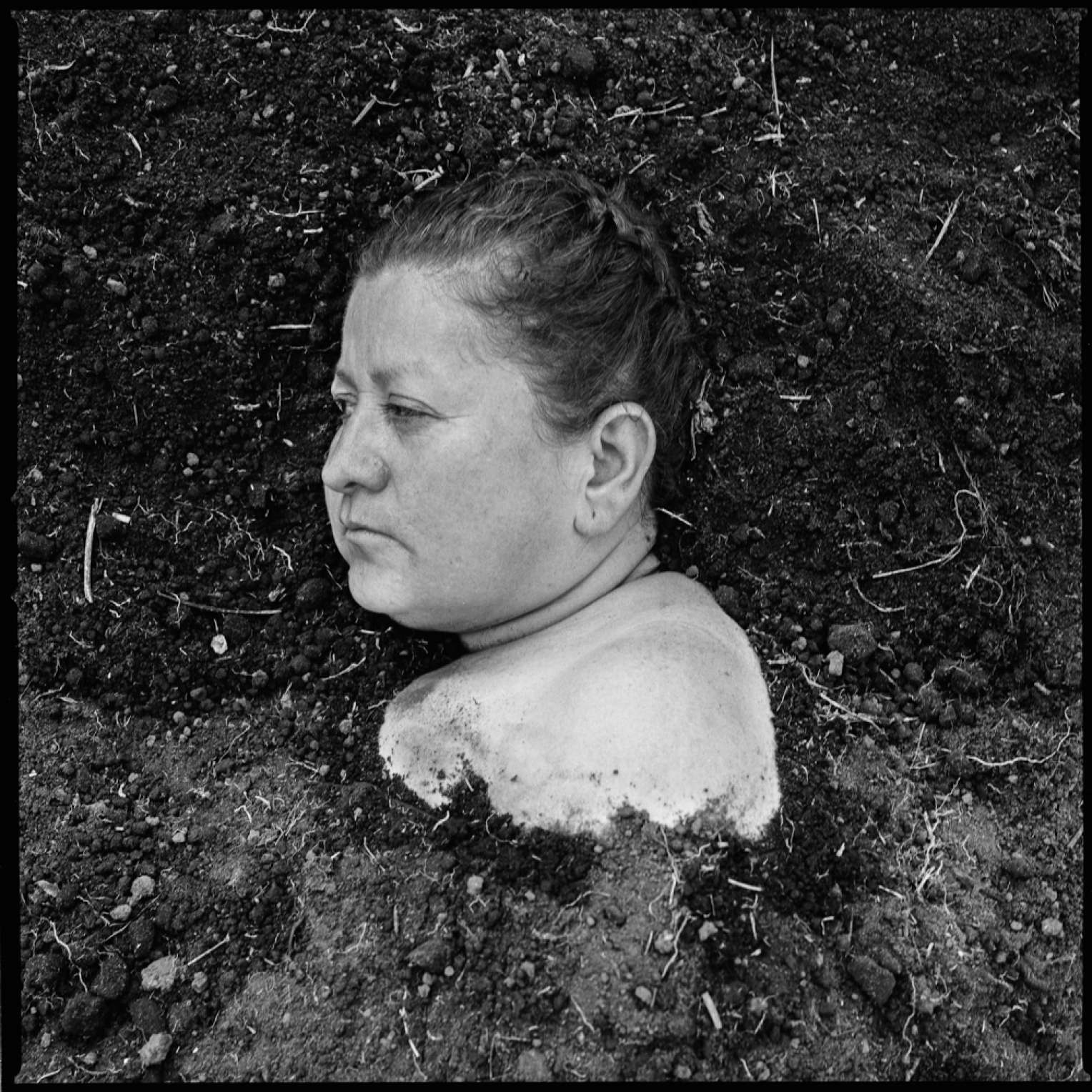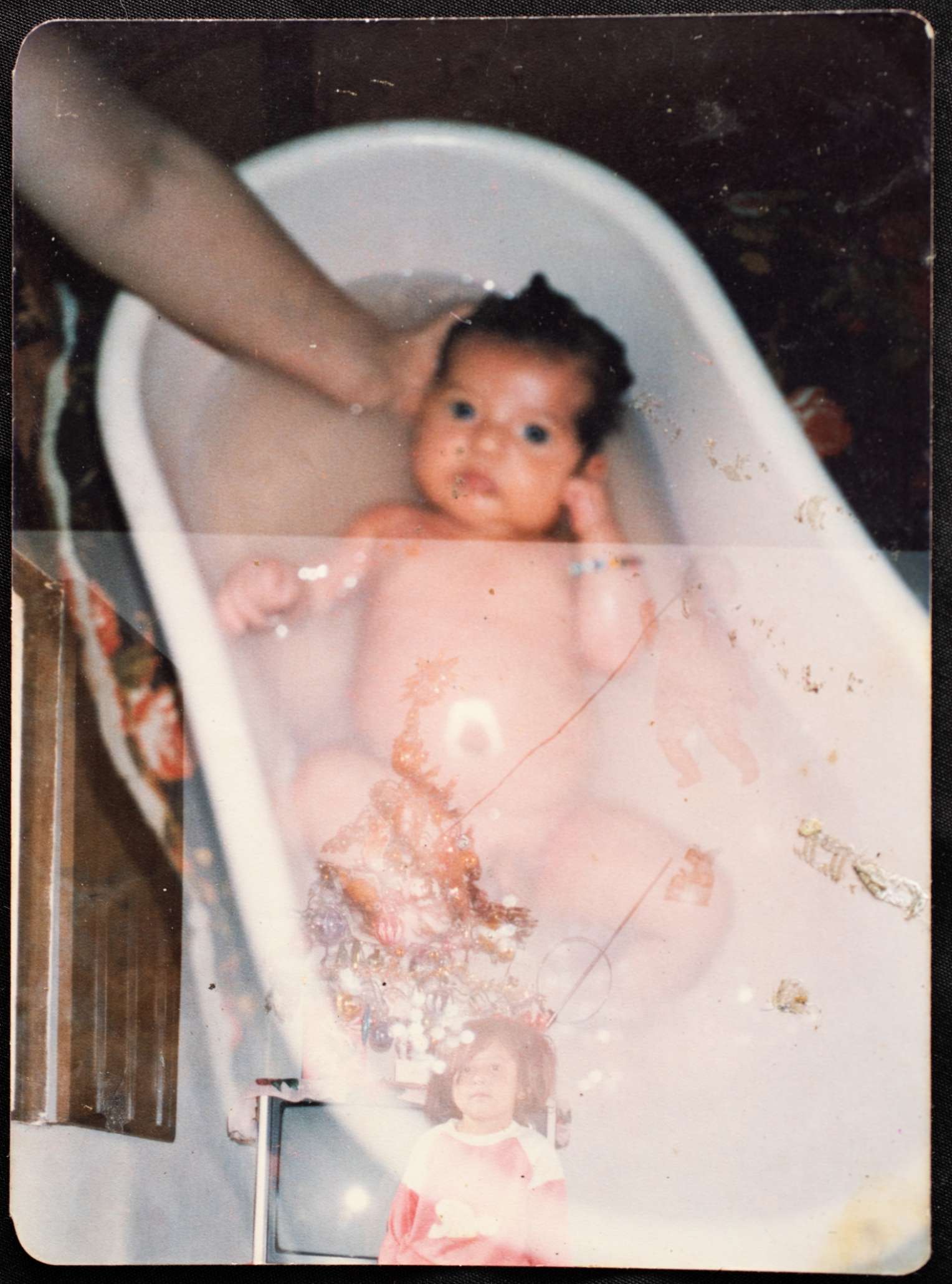 The army outsourced the actual recruitment and logistics of their kidnapping to outside contractors who were instructed to pick from the "most disposable" (los desechables): the homeless, drug users, gay and transgender folk, and those formerly incarcerated (Álvarez 2020). Here, we can see the blurring boundaries between the social cleanse that killed Blanca's first son and the False Positives that claimed the life of the second. In this regard, the False Positives can be seen as the intersection of a neoliberal rendering of war, in which death is equated with value, with the parastate construction of sovereignty, in which order and murder meet. Understanding the False Positives as a species of state-sponsored social cleanse evinces that Colombia's security forces (as a complex official and para-official assemblage) have come to see large swathes of the population not just as potential enemies, but as expendable resources whose disappearance can deliver renewed symbolic and economic gains.
In the face of enduring impunity, with the failure of official justice to account for the deaths and disappearances of thousands, the Mothers have taken recourse to art as an alternative vehicle through which to frame the lost lives of their sons and to frame their struggle for change. They have participated in photography projects, documentaries, theater productions, and installation pieces to tell their own stories to an ever-wider public. Together with photographer Carlos Saavedra, I have participated in these efforts through a project that connects portraits of the Mothers with an archive of their memory work, both intimate and public.1 This project offers a consideration of the aesthetics of concealment and revelation, inviting viewers to participate in the arduous task of discovery.

In a little over a month of protests, hundreds have been reported missing during the strike, presumed detained, or worse, by the police. Accounts of killings, torture, and rape perpetrated by an increasingly militarized police and paramilitary civilians have proliferated in social media. The Mothers of Soacha and Bogotá have taken to the streets, joining a chorus demanding police reform and an altogether different sort of state accountability. In recent days, they organized an installation piece in downtown Bogotá in which 6,402 outlines were painted in the streets leading to the presidential palace, a stark reminder of the scale and ubiquity of death that sustains political power in the country. "The state is turning an intentional deaf ear to the disappearances of our young ones," Blanca warned us during our interview. "But" she added, "the Mothers don't give up."
Notes

1. For more information on my collaboration with Carlos Saavedra and the Mothers of Soacha and Bogotá, visit our website or @madresterra.
El valor de los desaparecidos
Este texto fue traducido por Giselle Figueroa, y el Laboratorio de Antropología Abierta
En una entrevista reciente, Blanca Monroy reflexionó sobre la agitación que vive Colombia: "Están matando a nuestros jóvenes. Si siguen así, acabaremos sin juventud en Colombia". Blanca lo sabe mejor que nadie. Dos de sus hijos han sido asesinados. Al mayor le dispararon hace tres meses, cerca de su casa en el sur de Bogotá. Su asesinato sigue sin resolverse, aunque su sospecha es que fue asesinado por bandas neoparamilitares que controlan los barrios más pobres de Colombia. Estas bandas, herederas de la violencia paramilitar que se apoderó de la nación durante los capítulos más sangrientos de la guerra, siguen desplegando sus tácticas bélicas para imponer su dominio en zonas donde la autoridad oficial ha retrocedido. Los jóvenes desempleados, los consumidores de drogas, los pequeños delincuentes y los miembros de la comunidad LBGTQ --en particular las mujeres trans-- son a menudo objeto de asesinatos y desplazamientos, y sus muertes se anuncian en panfletos que circulan por las calles y las casas. Estos asesinatos son a menudo perpetrados por los vecinos con la complicidad, o incluso la participación, de la policía local y son pregonados como procedimientos necesarios para imponer el orden en lugares donde la justicia oficial no puede llegar (Centro de Memoria Histórica 2015).
El hijo menor de Blanca, Julián, fue asesinado en 2008 a manos del ejército colombiano como parte de la estrategia para reforzar el historial de guerra del Estado conocida como los Falsos Positivos. El 2 de marzo salió de su casa sin despedirse. Durante meses, Blanca buscó desesperadamente a Julián, acudiendo a la policía local y a los hospitales, apelando al fiscal nacional y al alcalde local, todos los cuales, inevitablemente, no tomaron en serio su preocupación ni presentaron una denuncia por la desaparición. Tras seis meses de búsqueda cada vez más desesperada, los vecinos de Blanca le informaron de la espeluznante cadena de desapariciones que asolaba su pueblo. Los jóvenes que habían sido atraídos con promesas de trabajo en el interior del país aparecían muertos en fosas comunes. Oficialmente, los jóvenes fueron identificados como guerrilleros muertos en combate. Julián estaba entre ellos. Según los registros oficiales, había sido asesinado el 5 de marzo. Según el ejército, en dos días, Julián, que había vivido toda su vida con su madre en su modesta casa, se había convertido en un soldado entrenado que combatía ferozmente contra el Estado.
Blanca se unió a un grupo de veinte madres de Soacha y Bogotá que descubrieron por primera vez que sus hijos, hermanos y maridos habían formado parte de un elaborado plan urdido por el ejército para secuestrar a hombres civiles y ejecutarlos, haciéndolos pasar por guerrilleros. Algunos eran obreros de la construcción, mecánicos de automóviles y trabajadores agrícolas; otros eran indigentes o consumidores de drogas. Los medios de comunicación bautizaron a las mujeres que denunciaron su desaparición y luego revelaron la implicación del gobierno colombiano en sus muertes como las Madres de Soacha y el escándalo de las ejecuciones de sus hijos, como el Caso de los Falsos Positivos.
La inconmensurable pérdida de Blanca y de las demás Madres de Soacha y a sus perdurables luchas por la justicia nos ofrece un punto de vista para entender la protesta social que ha paralizado a Colombia durante el último mes. La guerra y sus múltiples secuelas no han ocupado todavía un lugar destacado en las quejas de los manifestantes o de sus representantes. Sin embargo, es la violencia que proliferó en los aparentes bordes del conflicto la que ha dado forma a la manera en que la autoridad del Estado, encarnada en la fuerza pública, es enfrentada por aquellos a quienes se supone que debe proteger. También pone de manifiesto cómo los jóvenes del país, en particular los que han quedado al margen de la promesa neoliberal de realización económica y social, se han convertido en cambio en objetos de explotación.
El uso de la guerra para ocultar el secuestro y el asesinato de civiles tiene una larga historia en Colombia. A menudo, los ejecutados han sido acusados de ser colaboradores de la guerrilla o sus muertes se han atribuido a la guerrilla o a otros grupos armados, mientras que en realidad han sido perpetradas por las fuerzas del Estado (Evans 2009). La última cadena de asesinatos masivos de civiles está directamente relacionada con los incentivos creados por el gobierno del presidente Álvaro Uribe para mostrar los resultados de la guerra contra la guerrilla. Por cada guerrillero muerto en combate (un positivo) los soldados recibían casi cuatro millones de pesos --unos mil dólares--, así como días de vacaciones extra y ascensos acelerados. Las recompensas también fluían hacia arriba: los comandantes recibían elogios y mayores recursos para sus batallones. Las investigaciones de Human Rights Watch y de la Fiscalía General de la Nación revelaron que todos los batallones importantes del Ejército colombiano y gran parte de sus altos mandos estaban implicados en el secuestro y la ejecución de civiles para reforzar un historial de guerra ficticio (Alston 2010; Human Rights Watch 2015). La mayoría de los asesinatos siguen sin resolverse, y los pocos casos llevados a los tribunales languidecen en el olvido. Recientemente, un tribunal ha identificado 6.402 casos de falsos positivos en Colombia (JEP 2011).
El ejército subcontrató el reclutamiento y la logística del secuestro a contratistas externos que tenían instrucciones de elegir entre los "más desechables": los sin-techo, los consumidores de drogas y los encarcelados formalmente. Aquí podemos ver los límites borrosos entre la limpieza social que mató al primer hijo de Blanca y los falsos positivos que cobraron la vida del segundo. En este sentido, los Falsos Positivos pueden verse como la intersección de una interpretación neoliberal de la guerra --en la que la muerte se equipara con el valor-- con la construcción paraestatal de la soberanía --en la que el orden y el asesinato se encuentran--. Al entender los falsos positivos como una especie de limpieza social patrocinada por el Estado, se hace evidente que la fuerza pública de Colombia (como un complejo conjunto oficial y paraoficial) han llegado a ver a grandes franjas de la población no solo como enemigos potenciales, sino como recursos prescindibles cuya desaparición puede aportar nuevas ganancias simbólicas y económicas.
Ante la impunidad permanente, ante la incapacidad de la justicia oficial de dar cuenta de las muertes y desapariciones de miles de personas, las Madres han recurrido al arte como vehículo alternativo para hablar de las vidas perdidas de sus hijos y para articular su lucha por el cambio. Han participado en proyectos fotográficos, documentales, producciones teatrales y piezas de instalación para contar sus propias historias a un público cada vez más amplio. Junto con el fotógrafo Carlos Saavedra, he participado en estos esfuerzos en un proyecto que conecta los retratos de las Madres con un archivo de sus proyectos de memoria, tanto íntimos como públicos.1 Este proyecto ofrece una reflexión sobre la estética de la ocultación y la revelación, invitando a los espectadores a participar en la ardua tarea del descubrimiento.
En poco más de un mes de protestas, cientos de personas han desaparecido durante las marchas, presuntamente detenidas, o algo peor, por la policía. En las redes sociales proliferan los relatos de asesinatos, torturas y violaciones perpetradas por la policía y los civiles paramilitares. Las Madres de Soacha y Bogotá han salido a la calle, uniéndose a un coro que exige la reforma de la policía y un tipo totalmente diferente de responsabilidad estatal. En los últimos días, organizaron una instalación en el centro de Bogotá en la que se pintaron 6.402 contornos en las calles que conducen al Palacio Presidencial, un crudo recordatorio de la escala y la ubicuidad de la muerte que sostiene el poder político en el país. "El Estado hace oídos sordos intencionadamente a las desapariciones de nuestros jóvenes", nos advirtió Blanca durante nuestra entrevista. "Pero", añadió, "las Madres no se rinden".
Notas
1. Para mas información sobre mi colaboración con Carlos Saavedra y las Madres de Soacha y Bogotá, visita nuestra pagina web o @madresterra.