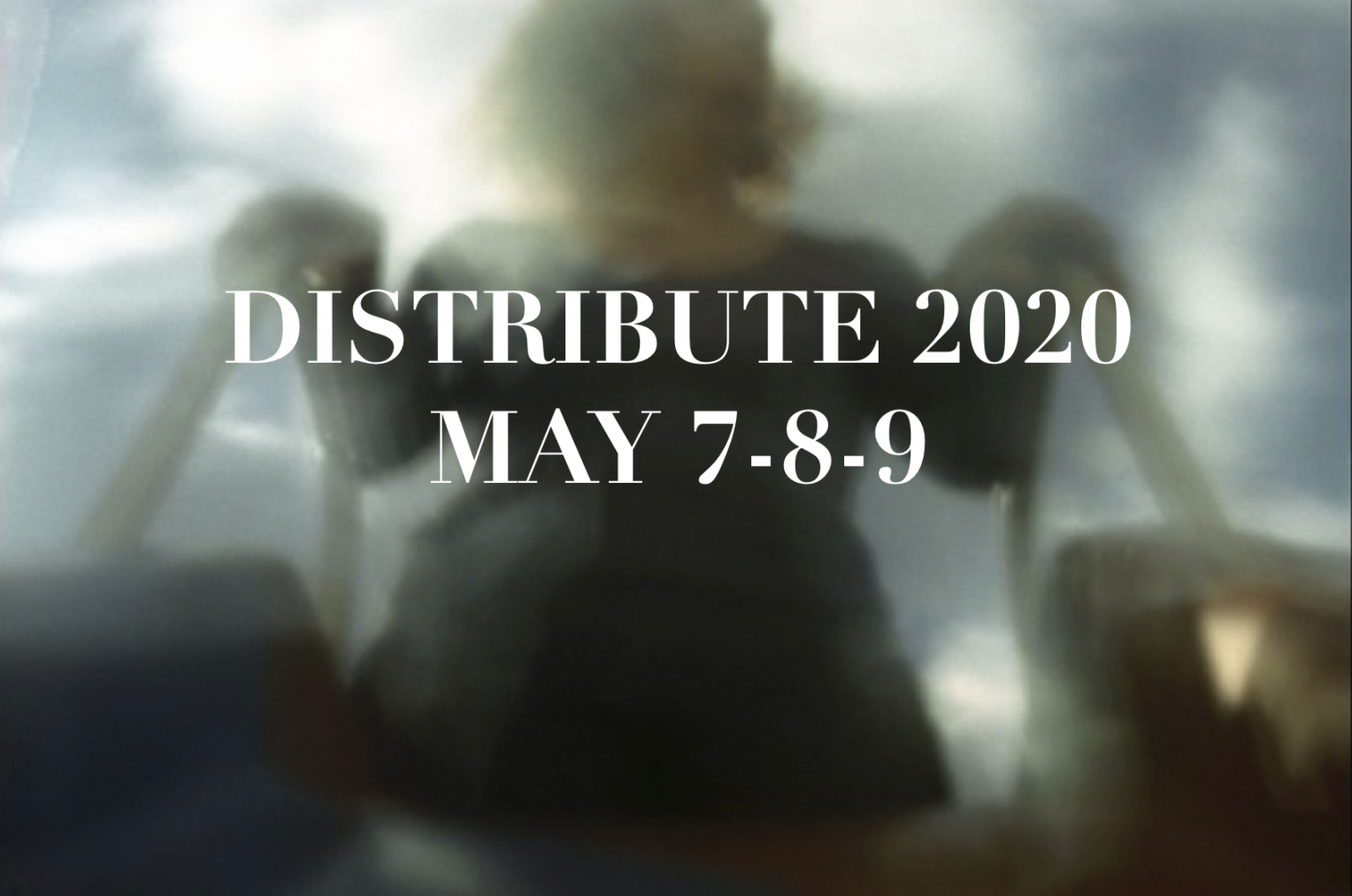 SCA Biennial: Distribute 2020
The Society for Cultural Anthropology and the Society for Visual Anthropology are excited to bring to you our second nearly-carbon-neutral biennial conference: Distribute 2020, which will take place May 7, 8, and 9, 2020.
Like its previous iteration (Displacements 2018), Distribute 2020 will be virtual and distributed: virtual in that it will be anchored by a dedicated conference website streaming prerecorded multimedia panels; and distributed in that presenters and viewers from across the globe will participate in the conference via local "nodes."
Distribute 2020 will offer three full days of streamed audio-visual panels and virtual (and, where possible, in-person) nodes where participants can gather with others to view the conference collectively. Our goal is a low-cost, highly accessible, nearly-carbon-neutral conference that might pave the way for rethinking the mega-conference model.
Our 2020 theme, "Distribute" is meant to operate on two levels. Distribute is an analytic lens to study the dispersal, diffusion, and (re)distribution of humans and nonhumans, and of resources, practices, and ideas. Distribute is also a call or imperative—redistribute!—to prompt more ethically and politically engaged forms of scholarship.
Distribute 2020 asks: How can we turn our collective anthropological attention to questions of distribution and redistribution, and to the economics and politics, the violence and poetics of allocation and dispensation, movement and migration, organizing and repositioning? And, in so doing, how might we generate forms of publicly engaged scholarship that reach beyond the traditional confines of academia?
Distribute 2020 joins a rising tide of voices addressing such critical questions, offering an anthropological response and a means to imagine another anthropology into existence.
Registration is now open and starts at $10.
View a teaser for the conference. View the conference website.
#distribute2020
@culanth
@SocietyVisAnth
SCA Meetings
2020, "Distribute 2020"

2018, "Displacements"

2016 Ithaca, "Collaboration"
2014 Detroit, "The Ends of Work"
2012 Providence, "Life and Death: A Conversation"
2010 Santa Fe, "Nature Culture"
2008 Long Beach, "Ethics, Aesthetics, Politics"
2006 Milwaukee, "Translations of Value"
2004 Portland, "Sovereignty"
2001 Montreal, "Engaging Regimes of Technoscience"
1999 San Francisco, "States of Power: Culture, Governmentality, and Markets in Transition"
1997 San Francisco, "Millennial Futures"
1995 New York City, "States of Violence and the Violence of Status"
1994 Chicago, "Cultural Production under Late Capitalism"
1993 Washington, "Cultural Borders"
1992 Austin, "Culture and Colonization"
1991 Boston, "Culture and Memory"
1990 Santa Monica, "Making Popular Culture"
1989 Washington, "Challenges to the Concept of Culture"
1988 Washington, "The Relationship Between Culture and Self"
David Schneider Lecture
Since 1999, the David Schneider Lecture has formed the cornerstone of
the SCA's biennial meeting. The lecture is named for one of the SCA's
founders and a defining figure in twentieth-century cultural
anthropology.
2018 Jason De León (University of Michigan), Lisa Stevenson (McGill University), Eduardo Kohn (McGill University), and Stephanie Spray (University of Colorado Boulder)
2016 Kim Fortun (Rensselaer Polytechnic Institute), Douglas Holmes (Binghamton University), Alberto Corsín Jiménez (Spanish National Research Council), George Marcus (University of California, Irvine), and Annelise Riles (Cornell University)
2014 Kathi Weeks (Duke University) and Sylvia Yanagisako (Stanford University)
2012 João Biehl (Princeton University) and Vinh-Kim Nguyen (University of Montreal)
2010 Donna Haraway (University of California, Santa Cruz) and John Law (Open University)
2008 Talal Asad (Graduate Center, City University of New York)
2006 Timothy Mitchell (New York University)
2004 Mahmood Mamdani (Columbia University)
2001 Paul Rabinow (University of California, Berkeley)
1999 Ashraf Ghani (World Bank)
SCA Events at the AAA Annual Meeting
Culture at Large
In addition to holding its annual business meeting, sponsoring sessions
on the scholarly program, and holding student-faculty workshops, the SCA
holds a signature event known as Culture at Large. The event places
three discussants in conversation with a distinguished interlocutor from
outside of anthropology.
2019 Christina Sharpe, with Aimee Cox, Audra Simpson and Adia Benton

2018 Robin D. G. Kelley, with Savannah Shange, John Jackson, Jr., and Gary Wilder, in collaboration with the Association of Black Anthropologists

2017 "Fieldwork and the Native Informant," with Gayatri Chakravorty Spivak
2016 "Engaging with Inequality and Affective States," with Javier Auyero
2015 "Injury and Creation," with Elaine Scarry
2014 "The Future of Race in Science: Regression or Revolution?" with Dorothy Roberts
2013 "Iconology Meets Anthropology: Totemism, Fetishism, Iconoclasm," with W. J. T. Mitchell
2012 "On Biopolitics and the Attachment to Life," with Lauren Berlant
2011 "The Human is More than Human," with Dorion Sagan
2010 "Militarization of the Social," with David Theo Goldberg
2009 "Sex and Secularity," with Michael Warner
2007 "Civilizing Modern Practices," with Isabelle Stengers
2006 "Conversations," with Henrika Kuklick
2005 "The Post-Soviet Condition," with Susan Buck-Morss
2005 "Rethinking American Culture: The Social Warrant of Consumer Citizenship and Hostile Privatism," with George Lipsitz
2003 "Reading for a Living: Some Observations on the Differences Between Lay and Professional Reading," with John Guillory
2002 "Race, Power, and Social Justice," with Gerald Torres
2001 "Moral Passages: Making Bedfellows of Philosophers and Anthropologists," with Kathryn Pyne Addelson
2001 "Rethinking Sovereignty," with Michael Hardt, Veena Das, Giorgio Agamben, and Margaret Lock