Between Care and Crime
From the Series: After Roe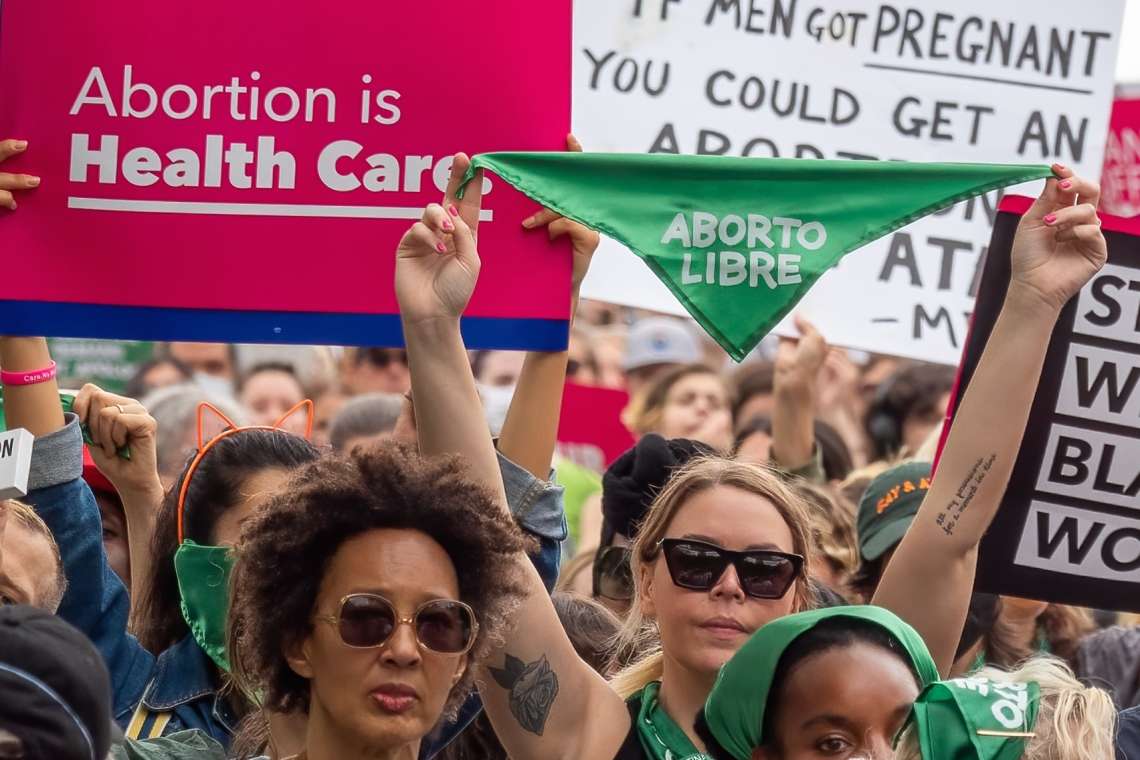 On a blustery afternoon in the suburbs of Belo Horizonte, Brazil, the ding, ding, ding of Sofia's phone filled the sleepy room. She opened the screen and furrowed her brow. Something was wrong. A client, a manicurist in the province of Paraná, had not received her misoprostol tablets. Sofia counted the days on her fingers—four—since she had dropped off the box at the post office. Much too early for the abortion tablets to have arrived.
But the manicurist was panic-stricken that Sofia might be scamming her. She texted frantically:
"Please don't disappear."
"Don't forget about me."
"I don't have any more money."
"I can't continue this pregnancy."
Letting out a frustrated sigh, Sofia began recording a series of audio messages:
"No one is going to disappear here, love, okay?"
"If someone recommended you to me, do you think I would disappear on you for 780 reals?"
"Never, okay?"
"I've never disappeared on anyone; you won't be the first, okay? You really need to calm down."
Sofia's conversation with her client, which took place in October 2021, prompted me to think about the challenges of providing reproductive care at the margins of the law. With almost every new client, Sofia had to convince women that she was a trustworthy caregiver, and not a scammer looking to turn a profit on the internet. Having sold abortion pills for over fifteen years and attended dozens of trainings with abortion activists and nurses from Argentina, Uruguay, and Chile, Sofia's sense of her legitimacy was tied to helping women "in the now" rather than organizing for change in the future. By guiding women over the phone, helping them induce their abortions and manage their pain, Sofia's daily work opens up questions about how care can be both criminal and careful.
In a changing US context, many involved in the provision of abortion care are now treading legally muddy waters. Since the Supreme Court overturned federal protections for abortion, the procedure has been banned in fourteen states and is poised to be banned in several more. In Louisiana, where I live and work alongside reproductive justice advocates, abortion was already exceedingly difficult to access before Roe was overturned. Now the task of connecting Louisiana women with abortions involves an entirely different risk calculus. I reflect here on Sofia's experiences in Brazil and relate them to the challenges facing abortion movement workers in the United States.
In part because of the risks associated with partaking in a dubious pharmaceutical black market in Brazil, there is a real debate about whether or not abortion provision should be the focus of abortion activists. Throughout Brazil, a disjointed social movement comprising activists, academics, nonprofit researchers, and physicians seeks to garner support for abortion legalization and abortion access. Inside this loose coalition, however, is a wide array of views about the most effective way to achieve more accessible abortion services. Fear of arrest, losing one's job, and social stigma complicate movement-building and dissuade many from participating in illicit forms of abortion provision. More recently, under the antiabortion Bolsonaro administration, even speaking openly about the issue is risky.
Sofia belongs to a more action-centered contingent of reproductive rights activists who are focused on delivering aid to pregnant women "in the now," in addition to working toward changes in the law. Like other Brazilian activists prone to direct-action, Sofia believes in the creation a robust network of trained abortion "first responders" (socorristas), but thus far she has not been able to convince other pro-choice activists in Belo Horizonte or Salvador da Bahia (two cities where she lives intermittently) to join her or to support her work of supplying abortion pills.
During a bimonthly meeting of reproductive rights activists in downtown Belo Horizonte, some participants sparred with Sofia. The discussion leader, a young woman named Graciane, asked the group what goals the organization should set moving forward. Sofia chimed in eagerly: "We need more resources for those of us who are socorristas, who aid the girls in the now." Everyone nodded their heads. "Sure," another responded, "those who help in the moment should be a focus, but legalizing abortion would decriminalize people who need abortions and the professionals that help them in the long run." As the discussion advanced, the group's mission became clear: it wanted to maintain above-ground operations, slowly growing support for abortion legalization in the hope of eventually pressuring legislators.
Activists in the US are now faced with a similar dilemma: choosing between legally slower and "safer" activism or extralegal abortion provision "in the now." In the wake of Roe's reversal, as clinics shutter their doors in states where abortion is being banned, abortion funds—like the one I volunteered for in Louisiana—are searching for creative ways to reinvent themselves. Reincorporating in legally "safe" states or merging with other funds are a couple of ways they hope to continue extending care while still maintaining above-ground operations. But these attempts at continuity are only half-solutions in that they leave stranded women who cannot travel out of state for care.
Alongside them are a smaller number of reproductive justice activists who, like Sofia in Brazil, take a bolder approach. By connecting women in antiabortion states with abortion pills and the knowledge to administer them, these activists reveal the sophistication of noninstitutional care. Many of them are already collaborating with transnational organizations like Plan C to carry out this work, but there is more to be done.
In a post-Roe context, US activists might draw inspiration and guidance from abortion "first-responders" in Latin America who have navigated the waters of extralegal abortion for decades, the same waters into which US activists now wade. Stripped of the resources, legal protections, and physical spaces to carry out this work, women like Sofia show that illicit care grounded in years of experience can also be legitimate care.