Cashlessness: A Look at Life on the Margins of a Digitalizing Economy
In this episode of AnthroPod, guest producers Camilla Ida Ravnbøl and Marie Kolling explore the impact that the global trend towards digitalizing economies has on communities that are poor and highly cash dependent. The episode discusses Ravnbøl's research with Roma migrants, who live in homelessness in Denmark and who earn their cash income from the deposit on refundable bottles and cans. It takes the listener on a journey to Denmark's largest music festival, the Roskilde Festival, which went cashless in 2017, on par with current developments in Denmark where more than 80 per cent of all transactions are already cashless. The Roma refund collectors were at first excluded from the economy at the festival, which provides a vital revenue for them and their families in Romania. But the festival is also trying to accommodate them, and this episode explains how. Ravnbøl and Kolling discuss the limitations that a cashless economy presents to cash-dependent groups as well as some of the unforeseen advantages.

Camilla Ida Ravnbøl and Marie Kolling are postdoctoral research fellows on the anthropological research project "After money what is debt?": Indebted Urban Poor Households in Emerging Cashless Economies. The research project is anchored at the University of Copenhagen's Department of Anthropology, in collaboration with the Danish Institute for International Studies.
Further Resources
Current debates on cashlessness and anthropological theory span the globe. To complement this episode, below we provide edited interviews with Atreyee Sen, associate professor in anthropology at the University of Copenhagen and principal investigator on the project "After money what is debt?", and Gustav Peebles, associate professor in anthropology at The New School in New York. Sen and Peebles provide a global outlook on the issues discussed in the episode.

The photos below depict the Roma engaged in work collecting refundable beverage containers at the Roskilde Festival. The pictures also show the swipe card system that the Roskilde Festival set up for the migrants who collect the refunds, many of whom do not have debit or credit cards.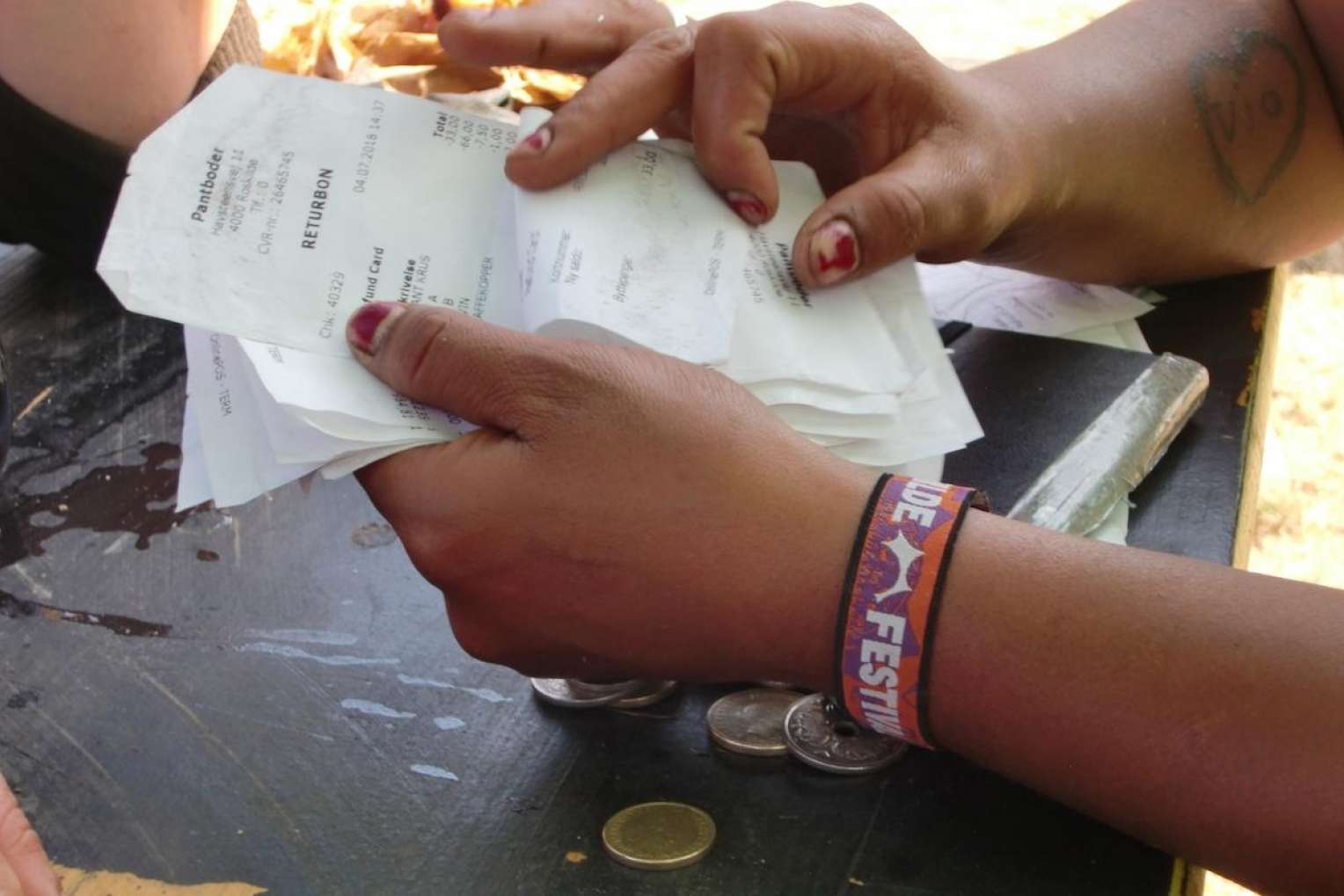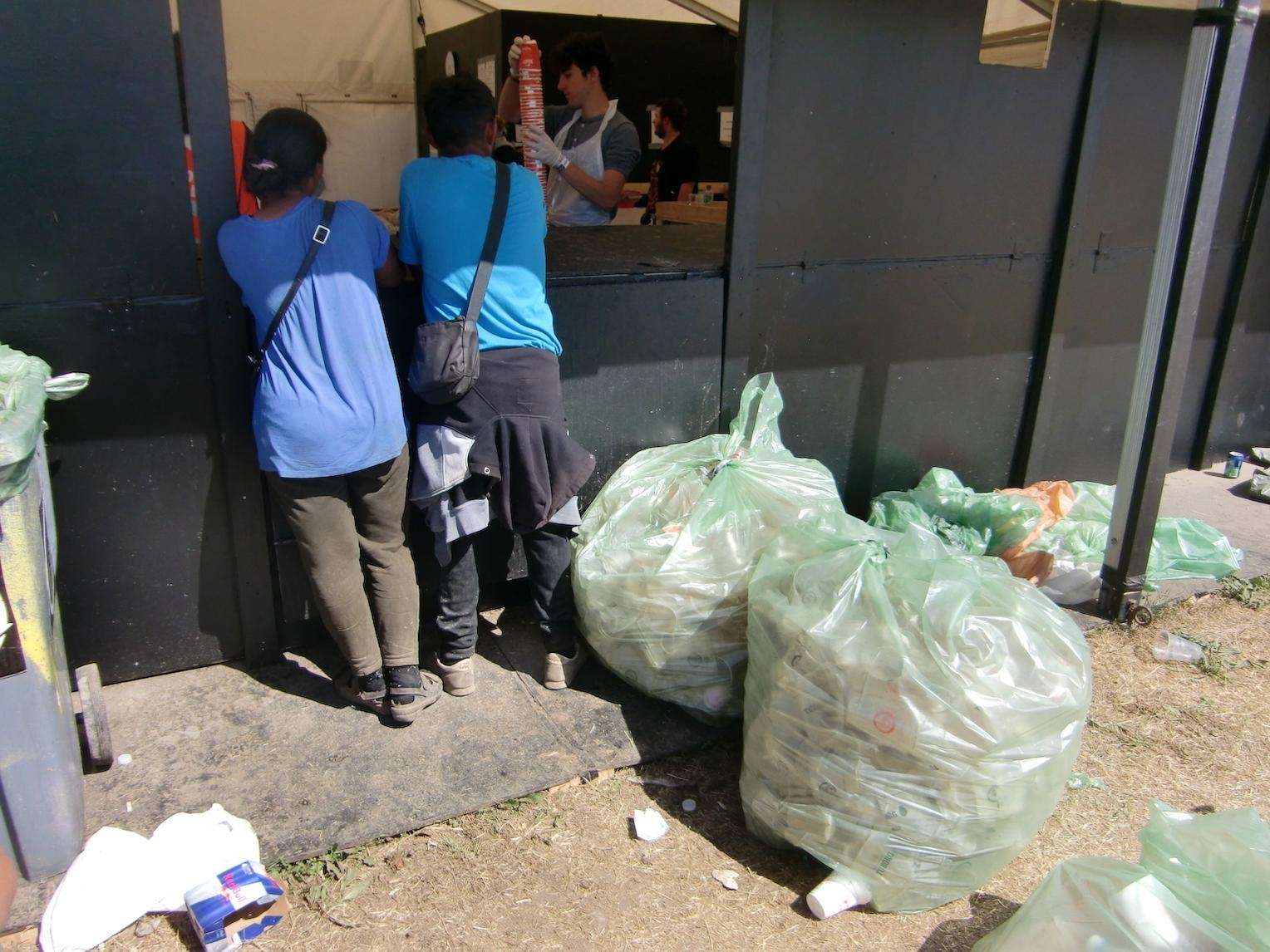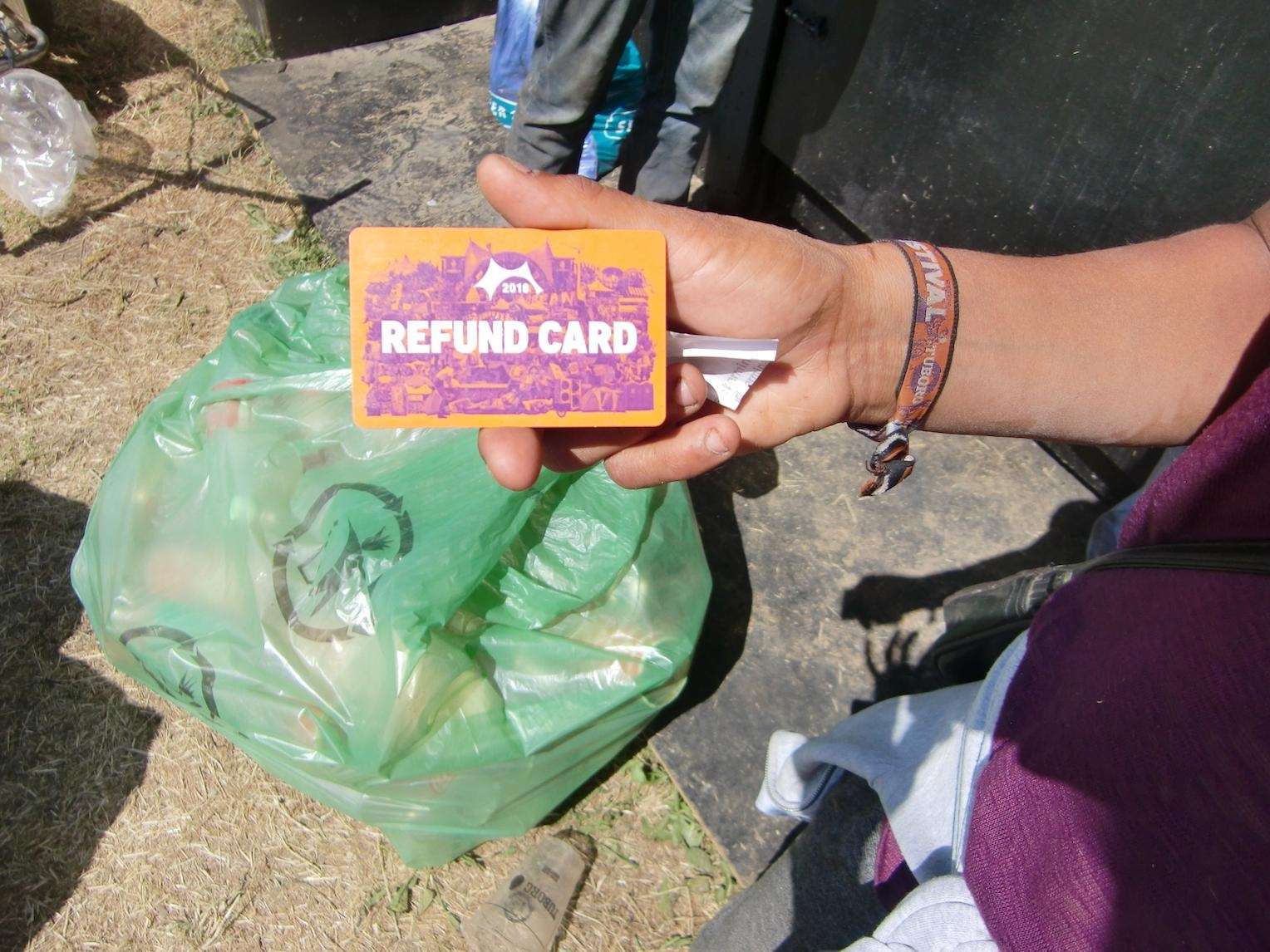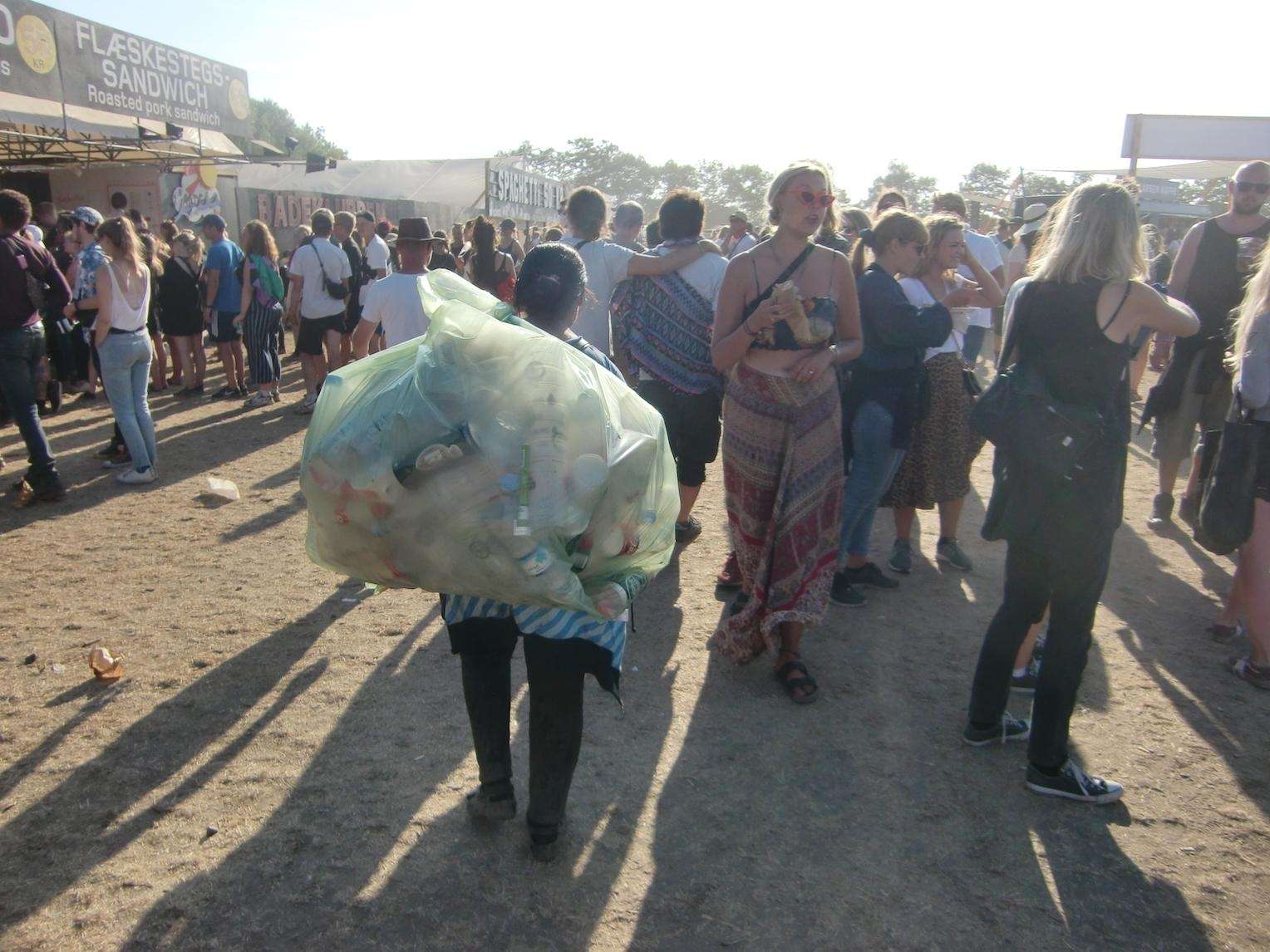 Credits
Special thanks to the Roma women and men who participated in the research featured in this episode and to the Roskilde Festival staff and volunteers. The interpreter, Simona Barbu, has been invaluable throughout the project, as was her experiences in working with poor Roma communities. Thanks also to Katherine Sacco for serving as executive producer.
Editing, music, and sound design is by Hz & Tone. Bo Aagaard Lange assisted with sound recordings from the Roskilde Festival.
The production of this episode and additional material was made possible with support from the Independent Research Fund Denmark and the Joint Committee for Nordic Research Councils in the Humanities and Social Sciences.