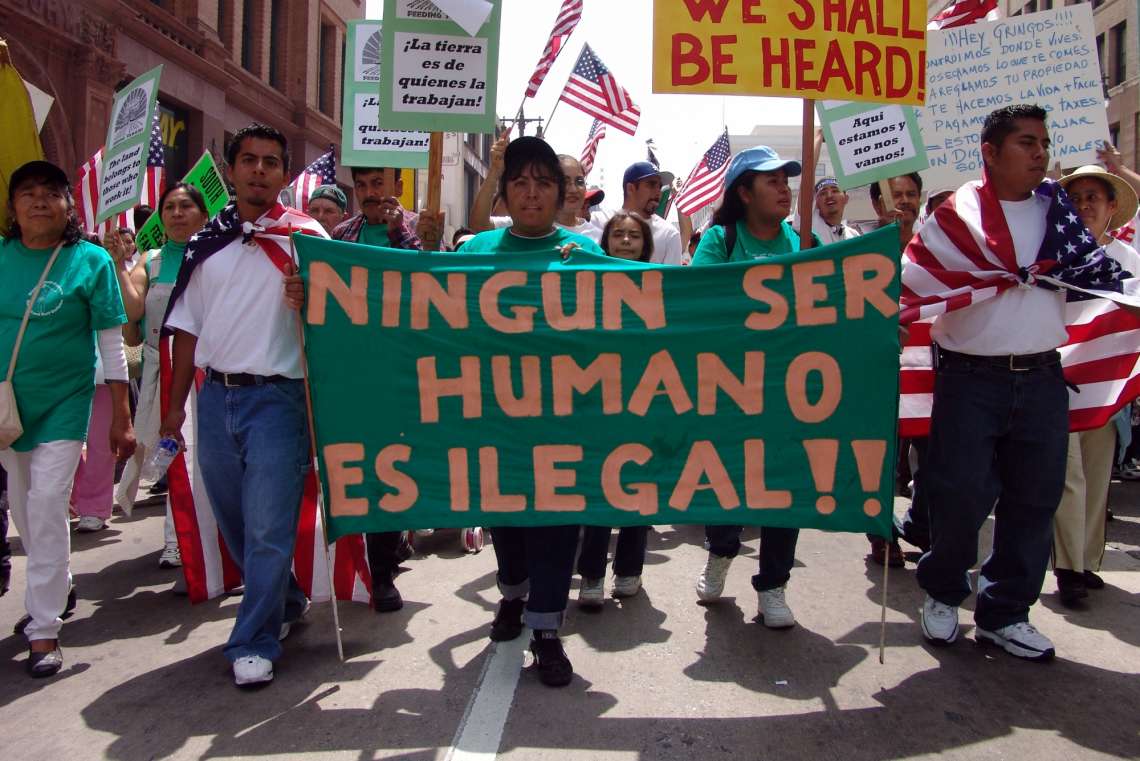 Research in collaboration with immigrant communities can mean finding ways to support not only research participants but also students and staff at the universities where we teach. As the successes and opportunities of the 2012 Deferred Action for Childhood Arrivals (DACA) program are being reversed, many scholars have shifted their engagements in order to protect vulnerable students and to create proactive institutional policies that aim to address bias and hostility on our campuses.
In my own case, there is a divergence in history and practice between my research field site along the U.S.–Mexico border (Texas) and the state in which I live and work (Florida). Texas was the first state to grant in-state tuition to undocumented students in 2001; it also offers state-level financial aid to them and has a rich history of organizing around immigrant rights. Some high schools have programs that assist undocumented students with their college applications, and some universities have dedicated financial-aid advisors for this population. As a result, many cohorts of undocumented students have successfully graduated from Texas universities, including some with master's, professional, and doctoral degrees. Following graduation, DACA allowed them to enter the workforce in the fields for which they had been educated.
By contrast, only in recent years has the situation regarding tuition affordability and campus preparedness improved for undocumented students in Florida. The undocumented population here—the third largest in the nation—is much more diverse in terms of country of origin and conditions of entry. In 2014, Florida became the twentieth state to offer in-state tuition to undocumented students through House Bill (HB) 851. That same year, Angela Stuesse and I began a project that examined the perspectives of undocumented students in Florida, privileging their voices while recognizing the heterogeneity of their experiences. To understand the institutional response as HB 851 came into effect, we also spoke with administrators and front-line staff at Florida colleges and universities. Based on the project results, we developed an ally training for our campus.
The UndocuALLY training is now in its third year and is housed in the university's Office of Multicultural Affairs, which is charged with promoting dialogue, awareness, advocacy, and respect for a multitude of identities. It is a partnership between the student affairs and academic sides of campus, with student-affairs staff organizing and administering sessions. Modeled loosely on Safe Zone programs (which seek to create LGBTQ+-inclusive environments), the UndocuALLY training is aimed at staff, administrators, faculty, and fellow students. It includes information on federal and state policies as well as interactive case studies, and it encourages participants to develop personalized best practices for supporting undocumented students. Upon completing the training, participants are invited to sign an agreement that outlines their roles and responsibilities as an UndocuALLY; with this, they receive a sticker to display, thereby indicating a welcoming and inclusive space for undocumented students. Their contact information is then published in a campus directory of allies, creating a network of people willing to offer support and to help reduce the shuffle between offices on campus.
For the first two years, the centerpiece of the training was the student panel, comprised of undocumented students on our campus. However, following the rescission of DACA and with the increasingly hostile policy environment, we replaced the live panel with a student-produced film. In it, the same stories are presented through voice-overs, as the camera follows individuals—portrayed by peer allies—as they go about their daily campus activities. This helps to better protect undocumented student identities, as well as relieve them from having to repeat their difficult though powerful stories anew for each training.
Trainers approach the presentation using the perspective of critical race theory, and discussion and reflection are encouraged throughout. For instance, we ask participants to consider the hierarchies that programs like DACA create(d) within communities and families. Student panelists often noted that while they were protected under the program, their family members were not. This caused invisible hardships and conflicts that could impact their studies, such as concern about parents' working conditions and ongoing fear of their deportation. We also discuss candidly the pitfalls and limits of ally-ship, emphasizing that efforts must go beyond putting a sticker on one's door or seeking credit for being informed, as this can prioritize the position of the ally at the expense of the marginalized population. Instead, participants are encouraged to go above and beyond in their interactions with undocumented students: accompanying them to different campus offices, connecting them to resources by drawing upon their own networks, and following up to ensure that necessary assistance was received. Despite the enthusiasm around interacting with the student panelists, we ask participants to critically consider their motivations and implications before asking undocumented students to speak in classes, participate in films or media interviews, or serve as subjects for student term papers or research projects (all frequent requests; during the training itself, any personal stories shared must stay in the room). Given the current political moment, we suggest that participants weigh the value of allowing undocumented students to speak for themselves versus the imperative for allies to stand up and utilize their privilege to contest unjust policies and practices they encounter.
While it would be disingenuous to suggest that all participants engage deeply with these critiques, it is reassuring to know that they leave with more knowledge of the realities facing undocumented students on their campus. They gain an understanding of relevant policies and programs, making them aware of the distinctions between federal relief programs and state-level tuition equity policies and the fact that there are students who qualify for neither. We encourage allies to follow political debates in order to understand the constantly shifting terrain for undocumented students. For instance, what legislative solutions are currently being discussed, and who will they benefit? Who will be left out? Participants leave the training equipped with local resources and concrete tools for advising and referring students regarding financial aid, study-abroad programs, legal assistance, and mental-health concerns. Finally, the program's partnership between academic and student affairs personnel has helped solidify and make visible the institution's support for these students.