Field Notes on the World Cup of 2018: How Race, Colonialism, and Histories of Migration Shape French Soccer
From the Series: Europe in the Balance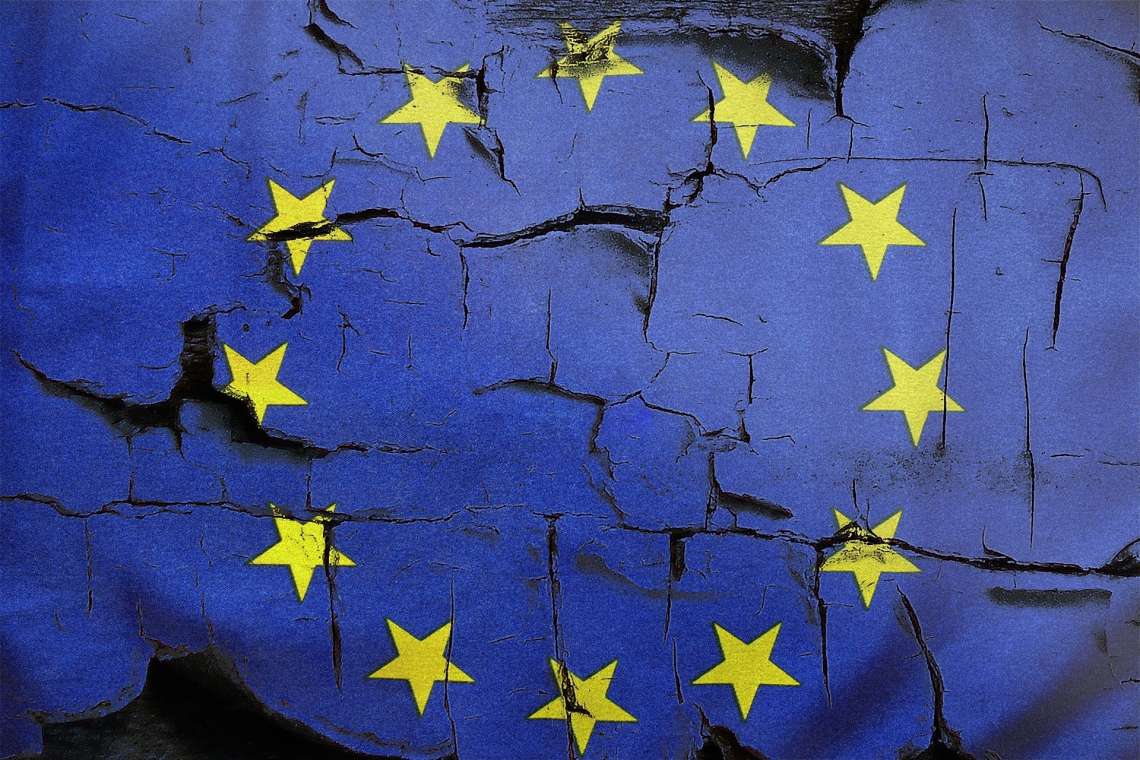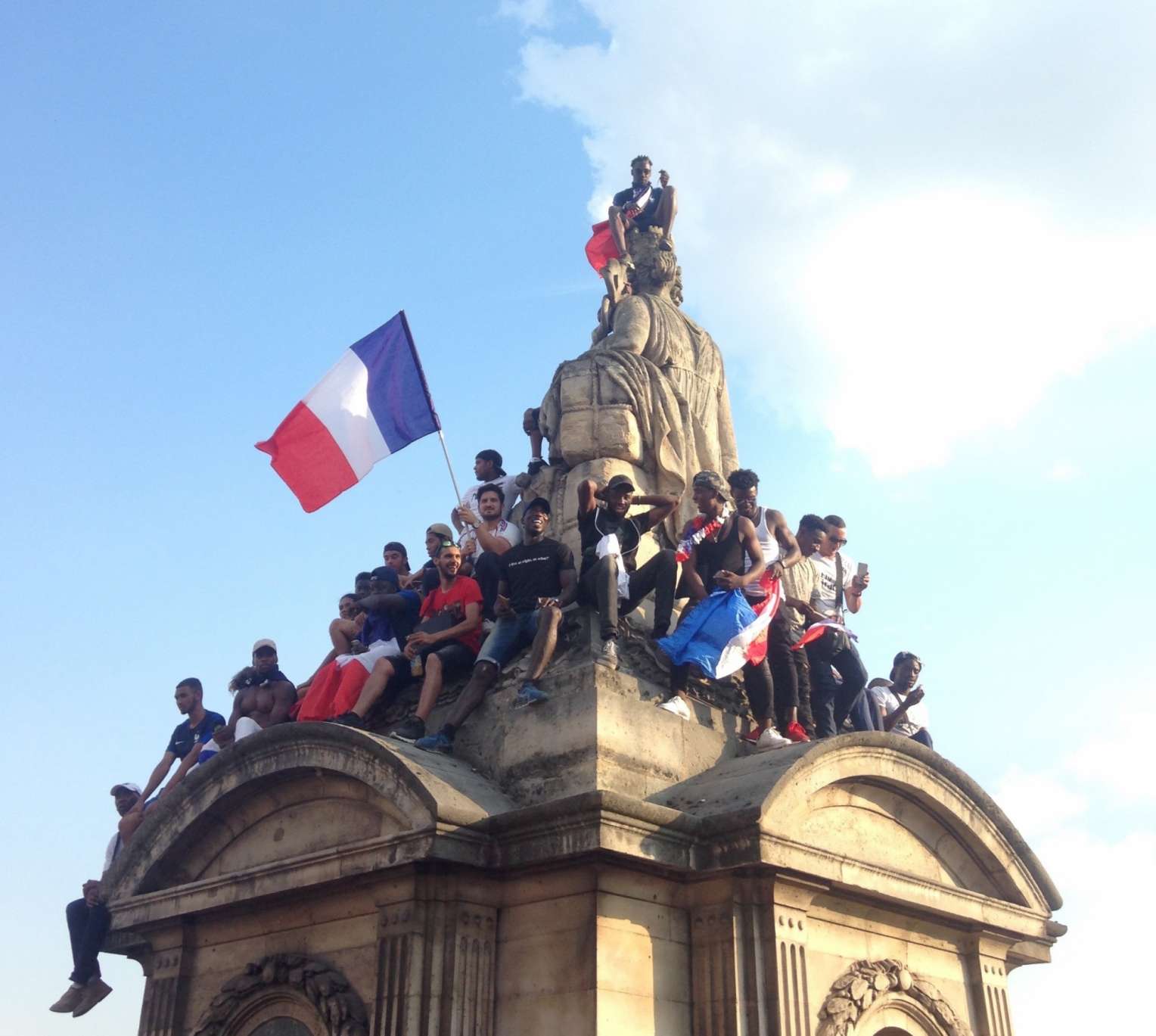 I entered into the 2018 World Cup season with a long-held and far-fetched personal desire: that France would win the World Cup for a second time, following their initial victory in 1998. In 2006, when they made it to the final, I flew to Paris ready to celebrate a victory, and instead ended up having to write a whole book in order to get over what happened (a headbutt by Zinedine Zidane, and a French defeat). I was in South Africa in 2010, a debacle for the French team, and watched the 2014 tournament in Brazil from afar. And I planned my 2018 summer so that I would be in Paris for the final game—hoping.
The tournament unfolded as a series of increasingly elating, perfect surprises. The final was won by France largely thanks to the brilliant play of midfielder Paul Pogba and forward Kylian Mbappé. I watched it in Les Buttes aux Cailles, and danced there for hours afterward. We felt, with some reason, that we were at the center of the world. The following day I went to the Champs-Elysées and waited for hours among an ebullient, lovely crowd to catch a three-second glimpse of the team and their trophy. I took this picture, which captures something of that moment in one burst.
Months later I still feel like I won the World Cup, like I actually have it now, here in my office where I am writing this. To catch hold of the meaning of football in the contemporary world, of its role as a condenser of emotion and symbol and meaning, of its connections to local, national, and global forms of identification, is to multiply a highly personal but also completely social and cultural experience by millions.
Fans know that France's World Cup victory could easily have not happened. Anything could have derailed it: a better game by Messi against France; a defensive error against a brilliant Belgium team in the semi-final; a nearly infinite number of choices made on the pitch that could have unfolded differently. It goes even deeper than that, of course, because the decisions of structures and institutions that regulate the sport and are made over months, years, and decades also shaped the moment and gave it meaning.
You could say that we owe the French 2018 World Cup victory to a man named Mohamed Bekacemi. Affectionately known as "Momo," Bekacemi worked for the French Football Federation as a specialist in what are often called "quartiers"—housing projects in the banlieue, or suburbs of France. These areas have produced most of the greatest French players in recent decades—Zinedine Zidane, Thierry Henry, Lilian Thuram, Paul Pogba, Kylian Mbappé. Today, the belt of banlieue around Paris is one of the greatest generators of football talent in the world. That is because of a combination of social marginalization, which drives young people to seek out sport as a route to social mobility, and heavy state support for sporting infrastructure, including for excellent coaching by staff employed by local municipalities.
For his work, Bekacemi was named to a Knight of the National Order of Merit in 2009. But in late 2010, he found himself increasingly uncomfortable with talk he was hearing at the French Football Federation. In 2010, French players at the South Africa World Cup had revolted against their coach, at one point refusing to practice, and two black players—Patrice Evra and Nicholas Anelka—were singled out as troublemakers. Various FFF officials, including coach Laurent Blanc, began expressing concerns that players who had been trained in state-supported youth academies, including the famed national training academy at Clairefontaine, had double nationality. Since 2004, when FIFA (The Fédération International de Football Association) had made it easier for players who had played for the youth teams of one country to then opt to play for a different country (as long as they did so before they were 21), a number of players born and raised in France had chosen to play for other countries, including Algeria, Morocco, and Senegal.
During a meeting in November of 2010, Blanc declared: "When people wear the jersey of the national team . . . and then after that they go play in North African or African teams, that bothers me a great deal." He lamented they were too "big, strong, powerful" players. "And today, who do we have who are big, strong, and powerful? The blacks. It's that way. It's a fact. And god knows . . . there are lots of them," he said. François Blacquart, the Director of Technical Education, had a proposal: "The idea is to say—but not officially—in any case we're not taking as many kids who might change [i.e., their nationality] in the future. We can mark out, without saying it, a kind of quota. But it can't be said."
It had, however, been said. And Belkacemi, imagining that something like this might well be said, was secretly recording the meeting. Months later, in April of 2011, his recording made its way to a French blog called Mediapart, who published an exposé of the discussions that led to a shake-up at the FFF. The plan was never put into place, and a different coach—Didier Deschamps—was hired. A documentary about the 2018 World Cup shows how Deschamps cultivated a powerful sense of cohesion among a group of players who, like all the teams of the past decade, are largely of African descent and immigrant background. Lilian Thuram, one of the key players of the 1998 French World Cup team who has since become a prominent anti-racist activist, pointed out that French victory in 2018 might not have happened if not for Belkacemi. So maybe it is he—the whistle-blower, recorder of things that should not be said—who was the real MVP of the 2018 World Cup.