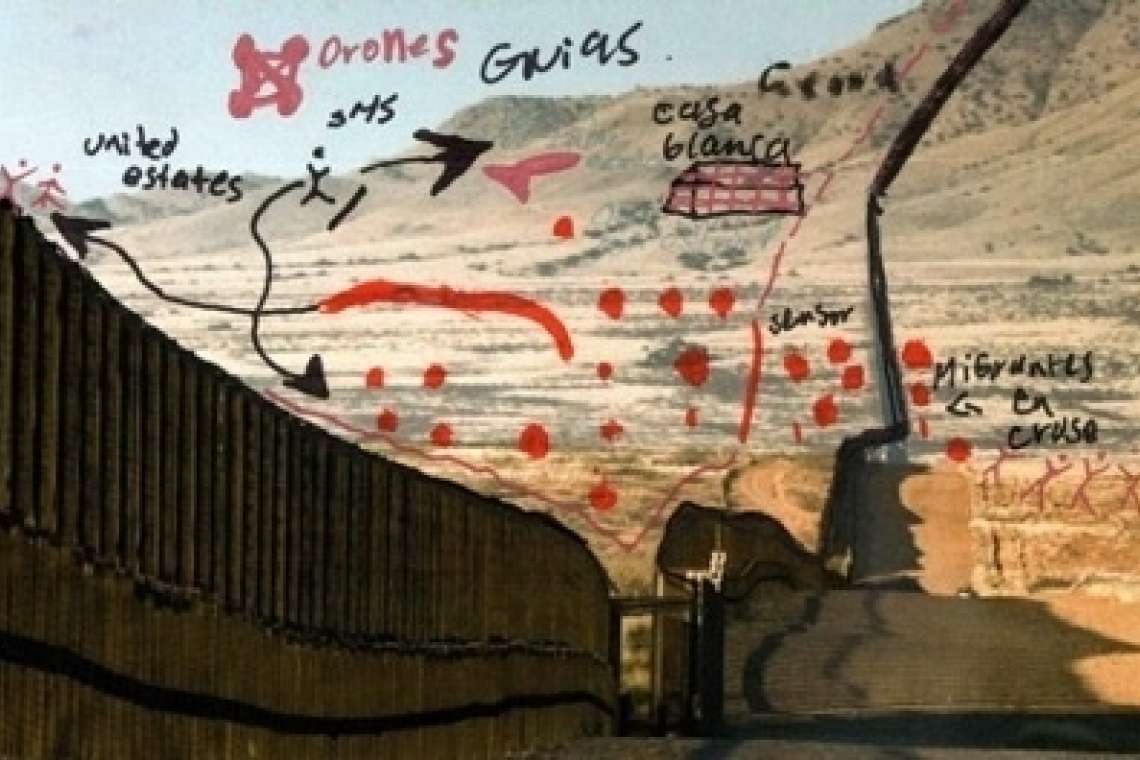 An announcement in 2019 that U.S. Immigration and Customs Enforcement (ICE) planned to open its first holding and transfer facility in Maine prompted a small flurry of distress in activist networks, who tried to drum up anti-ICE support as a moral issue, but without much enduring luck. What caught headlines, instead, was the fact that the ICE facility would be located in the same building as a mental health clinic for military veterans. Mainers expressed concern that vets visiting the building for their appointments would be disturbed by the sight of immigrants in handcuffs and shackles. "The presence of detained individuals at or transiting to the ICE facility could be harmful to veterans diagnosed with trauma-induced mental health disorders," wrote Congresswoman Chellie Pingree to the government agency overseeing the construction of the ICE facility in her district.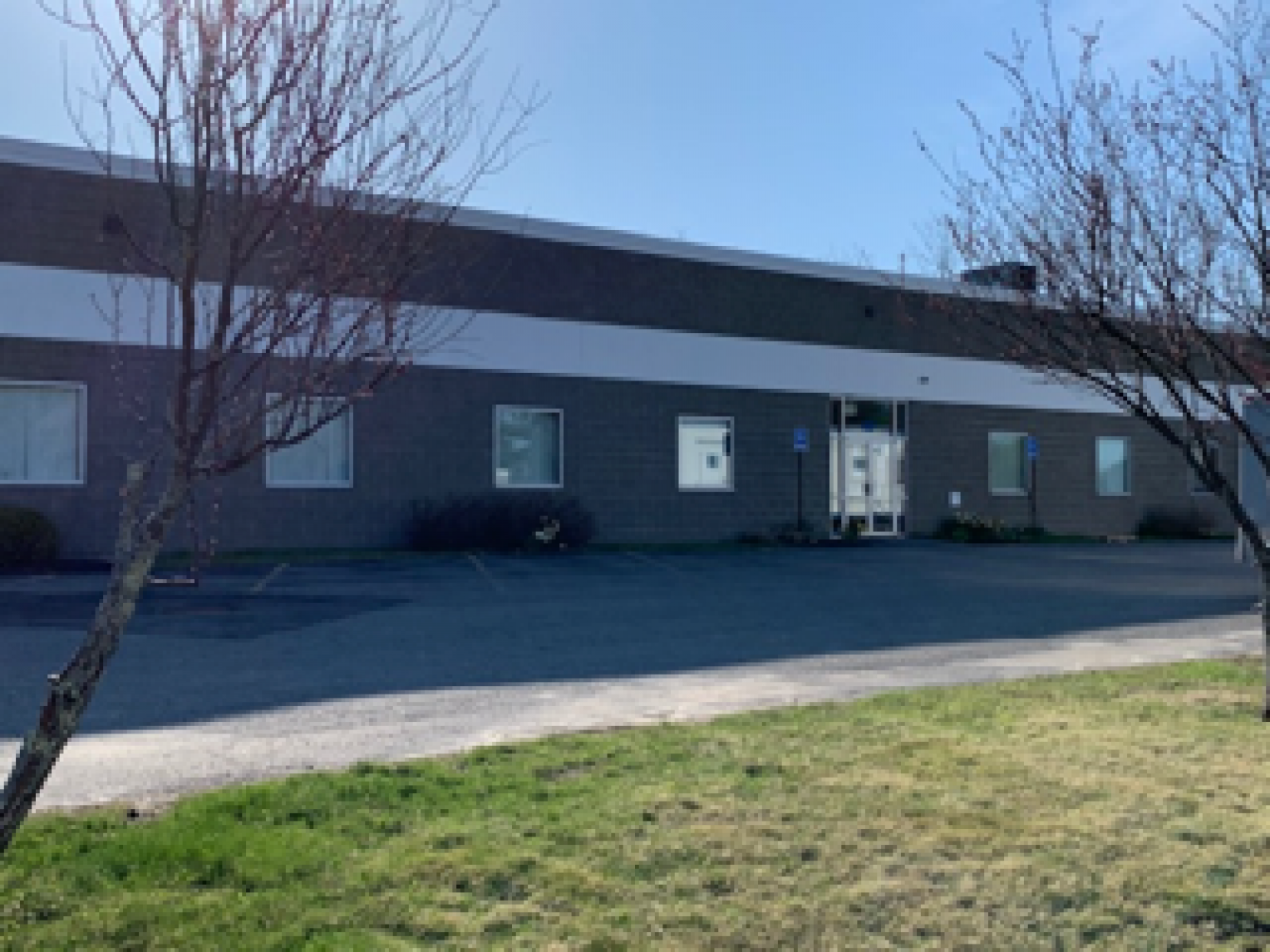 Pause for a moment. The concern was not that immigrants would be subjected to handcuffs and shackles; grabbed from their homes, workplaces, or the Walmart parking lot; secreted away to a detention center where they would be cut off from their loved ones; and, almost certainly, deported, usually on flights departing in the middle of the night. The concern, rather, was that seeing them in handcuffs and shackles, and knowing their likely fate, would be triggering to vets suffering from war-related PTSD. The issue is one of visibility, that those damaged by their role of carrying out the anti-human militaristic work of the state would be faced with having to see, anew, on their home turf and just outside their treatment center, the anti-human militaristic work of the state.
Maine is a rural state with a high poverty rate in areas away from the pricey coastal communities. Nearly 15 percent of Maine's children live in poverty, with higher rates in inland rural counties, such as Washington County, where 18 percent of the population lives in poverty, almost twice the national average. Maine ranks eighteenth among states for the percentage of people who are food insecure, and almost a fifth of Mainers lack health insurance. Maine's deindustrialized former mill towns are similarly hard hit: the poverty rate in Biddeford (home to University of New England) is 17 percent; the capital city of Augusta has a rate of 19 percent; Lewiston and Waterville (home to Bates and Colby Colleges, respectively) have a poverty rate over 21 percent; and Bangor's rate is almost 23 percent. In the face of economic abandonment, the military offers high school graduates who have few other economic prospects a way out of economically depressed rural communities and deindustrialized former mill towns. The school-to-military pipeline is real in rural Maine, and consequently the state ranks fourth in the country for vets per capita.
As a state with an economy dependent on tourism and resource-based harvesting and manufacturing, Maine relies on the labor of immigrant workers to bring in the crops, process the fish, lumber the wood, and clean up after the tourists in the coastal resort towns. Temporary migrant workers flow to Maine seasonally, working their way toward the state from Florida, Texas, and even Washington, as they follow harvest schedules across the country. The small absolute numbers of migrants who come to Maine each year belie their importance to the Maine economy, which could not function without their labor. In addition to migrant workers, Maine has been a receptive state for asylum seekers and refugees, who comprise a significant minority demographic in two of Maine's largest cities, Portland and Lewiston. Since Maine has an aging population that gets smaller every year, the arrival of refugees and asylum seekers has been heralded as a renewal bringing new life and entrepreneurial inspiration to the state.
The military and migrants are thus central to Maine's economy, and the effects of that dependence take on a brutal reality in the fight over the location of a small ICE facility in a rural community. After the Trump administration opened an unofficial war on immigrants, U.S. Customs and Border Patrol began patrolling Maine's highways, bus lines, and Walmart parking lots much more aggressively and targeting for removal immigrants with minor drug or traffic infractions. ICE subcontracted with Cumberland County Jail, located in Portland, to house detainees from Maine and other New England states before their transfer to ICE facilities outside the state. Presumably, the new ICE facility would end those contracts, which brought almost $300,000 to the Cumberland County Jail between 2015 and 2019, and allowed the jail, according to the Sheriff, to "square" its budget. In other words, the ICE deportation regime benefited Maine's taxpayers.
The proposed ICE facility, then, would bring those damaged by U.S. imperialist wars and those targeted by Trump's war on immigrants into the same rural parking lot. These are wars that prey on the poor to finance the state, capital, consumption, and political ideology. One could be outraged that traumatized war vets might be forced to confront traumatized immigrants outside the building where the former seek care and the latter are disappeared. But the real outrage is the damages to both caused by militaristic carcerality and imperialism.