Impact of Covid-19 on Hijras, a Third-Gender Community in India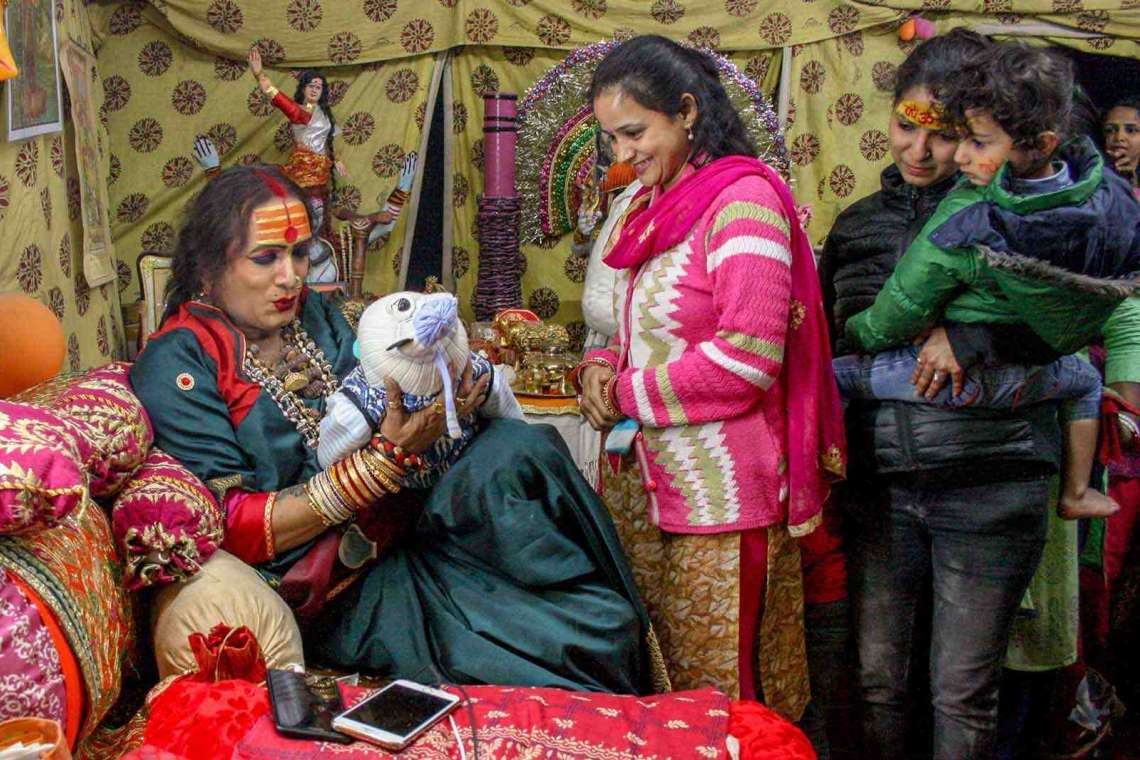 On Tuesday, March 24, 2020, Prime Minister Narendra Modi announced on the telly that India will put its population of 1.38 billion under lockdown to curb community transmission of Covid-19. This order would take effect on Wednesday at 12:01 AM, giving a little under four hours' notice. Obviously, everyone panicked. With no clue whatsoever how to secure groceries, medicines, and other necessities, people started emptying their local grocery stores in New Delhi, where I am doing my fieldwork. A couple of days later, images splashed on news screens of hungry migrant workers walking with their children and their belongings for hundreds of kilometers to return home in what has been called the greatest exodus since 1947 partition. This sudden announcement was not taken well by many vulnerable groups, including migrant workers, daily wagers including sex workers, and the hijras, a third-gender community in India. As an anthropologist who has been working with the hijra communities in India for almost ten years, there are specific cultural and social implications of the Covid-19 lockdown that need to be monitored.
Members of the hijra community typically earn money by asking for voluntary donations in exchange for their blessings. Most hijras undergo castration, and the absence of penis and testicles is believed to give them the power to confer fertility. Newlywed couples and pregnant women often seek hijras' blessings, which they bestow during flamboyant performances of singing and dancing at public functions like weddings and baby showers. Some hijras also beg at traffic intersections and on public transportation, or solicit sex in public cruising areas. These ways of self-employment are the opposite of "social distancing," a public hygiene practice the Indian government has adopted in its fight against the global pandemic. Performing at weddings, begging, and engaging in sex work are now no longer available to the hijras as primary sources of livelihood.
Compounding this predicament is the requirement to present an identity document validated by the Indian government in order to receive public distribution of food to the poor. For several reasons, most of those who belong to the hijra community do not have this necessary documentation and cannot obtain it. Two critical reasons stand out here. The individual hijra's histories of internal migration mean that they no longer have links to the former address associated with their government-approved ID card, while the registration details on their ID cards refer to their previous gender identity and record their deadnames.
Those from the hijra community who have valid identity documentation find the food supplied is not enough to feed those whom they support. This is primarily because they have a complex order of ritual kinship and care requiring the patronage of a hijra guru, organized along discipleship lines, and legitimized by internal councils. However, these networks are not recognized by Indian law and state bureaucracies, which distribute assistance in support of a heteronormative family ideal.
Members of the hijra community who depend on hormonal medication and antiretroviral drugs find it difficult to access and secure necessary medical supplies during the lockdown because there is no public transportation available. Beyond the lack of such basic amenities, the police have been reported to strike with lathi (riot batons) anyone who seems to be breaking the curfew laws by walking the long distance from their residences to the nearest hospital or to queue at a pharmacy. Moreover, little attention is being paid to the "essential" health needs of the hijra community in an overburdened public health system where doctors and nurses are relying on bin liners and raincoats to make DIY protective gear for themselves.
Finally, as fear becomes a breeding ground for hate, there has been an increase in transphobic misinformation and "fake news" targeting the hijra community. Recently, posters were stuck near a metro station in Hyderabad, inciting violence against hijras by calling them "Corona Virus Hizras" (issued by unknown sources). Such hate crimes against hijras during the pandemic brand them as carriers of the coronavirus, including public calls to beat them, not let them near shopping areas, and not have sex with them.
These are some of the significant social and cultural implications of the Covid-19 pandemic lockdown on historically marginalized hijra communities. Considering these issues, Amnesty International India has also released a call for help. Some state governments, activists, and organizations are also taking steps in the field to ensure that the basic food requirements of the hijra community can be met. While these isolated interventions are useful, they are not enough to prevent dangerous violations of hijras' human rights.
Despite these troubling circumstances, some hijras have found ways to reaffirm their positive contributions to the wider society. Videos circulating on social media, often from small Indian towns, feature hijras distributing food and face masks to the public. Senior gurus in the videos explain that these hijras are giving back to the people who are responsible for feeding them. As a community that continues to thrive on donations and gifts from people, the hijras believe that it is their moral duty to take care of their caretakers. This reciprocity both fulfills societal needs at a moment of crisis and reasserts the presence of the hijra community in the broader society.
Such actions allow hijras to make themselves visible as members of a community larger than that of their own dera (hijra habitus—more than their spatial encampments). Through these practices, hijras cross boundaries and move beyond the liminal spaces to which they are usually consigned, while at the same time challenging the naturalness of the hierarchies that structure society and their place in it. What becomes of these actions at the other end of this global crisis remains to be seen.
Nonetheless, the hijra ways of giving back to society during the Covid-19 pandemic have destabilized notions of their inwardness as a community. Being on the ground during this time is one of the most unusual and hard lessons in ethnographic empathy as a fieldworker, where any anthropology I engage in is anthropology that breaks my heart.