Inhabiting Ocular Ground: Kinshasa's Future in the Light of Congo's Spectral Urban Politics: Supplemental Material
Editorial Overview
In the May 2011 issue of Cultural Anthropology, Filip De Boeck examines the Congolese government's plans for the future of Kinshasa in light of the history of the expansion of the city from the colonial era to today. De Boeck describes colonial Kinshasa as a city characterized by industrialization and rapid population growth. In order to house the large number of Congolese from the rural hinterlands who were needed in Kinshasa as a source of cheap labor, labor camps and "indigenous" living areas were built, leading to a segregated city with the European population living in the center, in La Ville, and a peripheral African city growing quickly around it, commonly called La Cité. Kinshasa continued to expand in the postcolonial period, and De Boeck makes special note of the unplanned and chaotic nature of much of this expansion. In these new areas, the city's residents, "giving little or no credence to the claims of official urban planning and its related matters of the map, have started to re-territorialize and reclaim the urban space" (6). One such example is Malebo Pool, where inhabitants are converting water into arable land. Though De Boeck recognizes the precariousness and hardships of functioning outside of official government plans, he also sees agency and possibilities in these forms.
It is within this history and context that De Boeck then contrasts the current elaborate city plans of the Congolese government, many of which will end up destroying the informal networks that had previously thrived. In the past two years, billboards illustrating a new, modern, and spectacular, though speculative, Kinshasa have proliferated in the urban landscape. These billboards include representations of elaborate new conference centers, hotels, skyscrapers and a new, elite development called Cité du Fleuve. Although most residents of Kinshasa will never have access to these new developments, De Boeck shows that the longing and dream for a better future in these representations is irresistible even to those whom the developments would exclude. Indeed, De Boeck argues that it does not seem to matter if the new city ever takes physical form, for it is in the language, "the architecture of words," where new urban orders are being created.
Editorial Footnotes
Cultural Anthropology has published a number of essays on African cities, including Danny Hoffman's "The City as Barracks: Freetown, Monrovia, and the Organization of Violence in Postcolonial African Cities" (2007), William Cunningham Bissell's "Engaging Colonial Nostalgia" (2005), Brad Weiss' "Thug Realism: Inhabiting Fantasy in Urban Tanzania" (2002), and Timothy Maliqalim Simone's "Metropolitan Africans: Reading Incapacity, the Incapacity of Reading" (1990).
Multimedia
Images from the Essay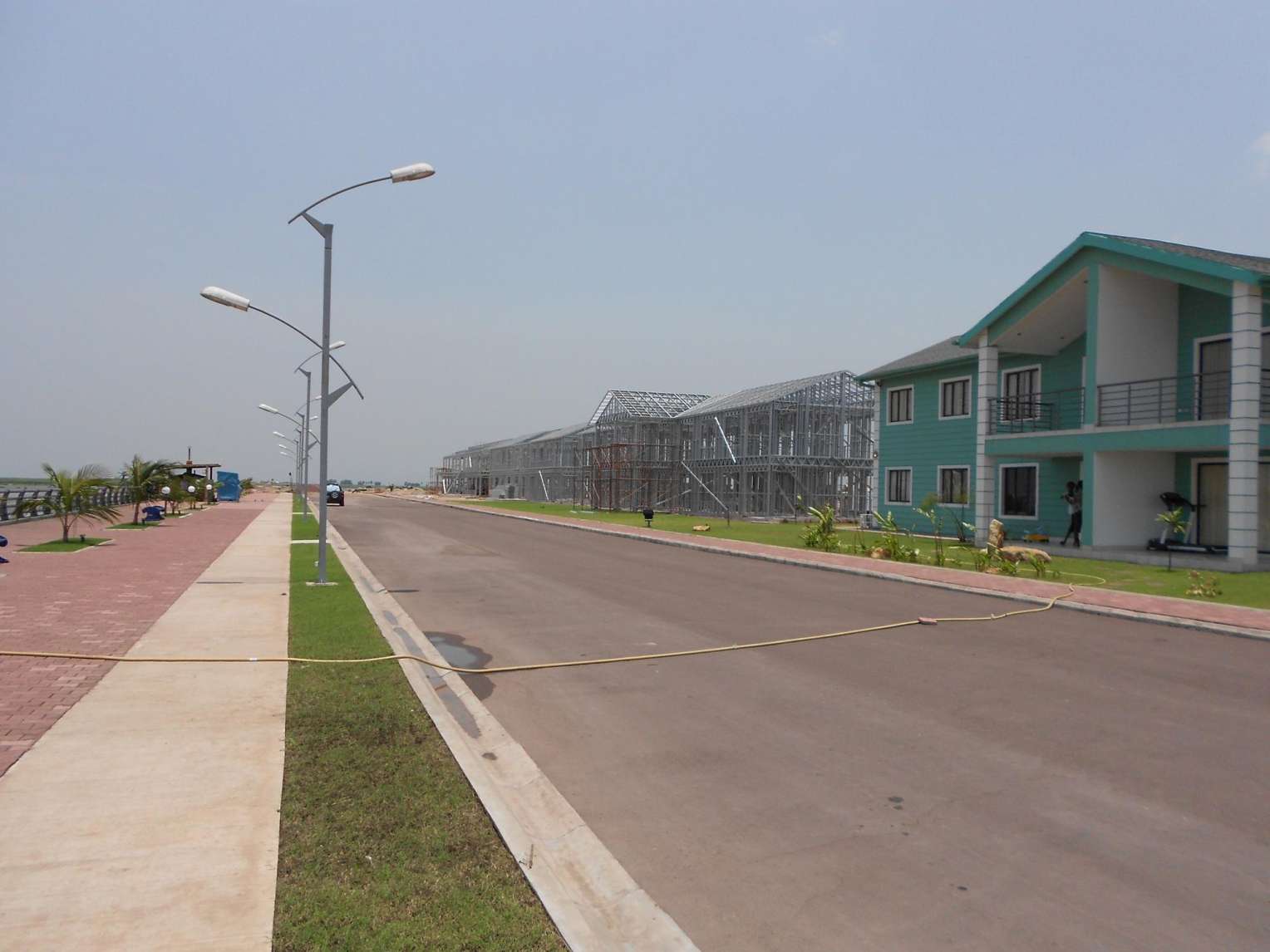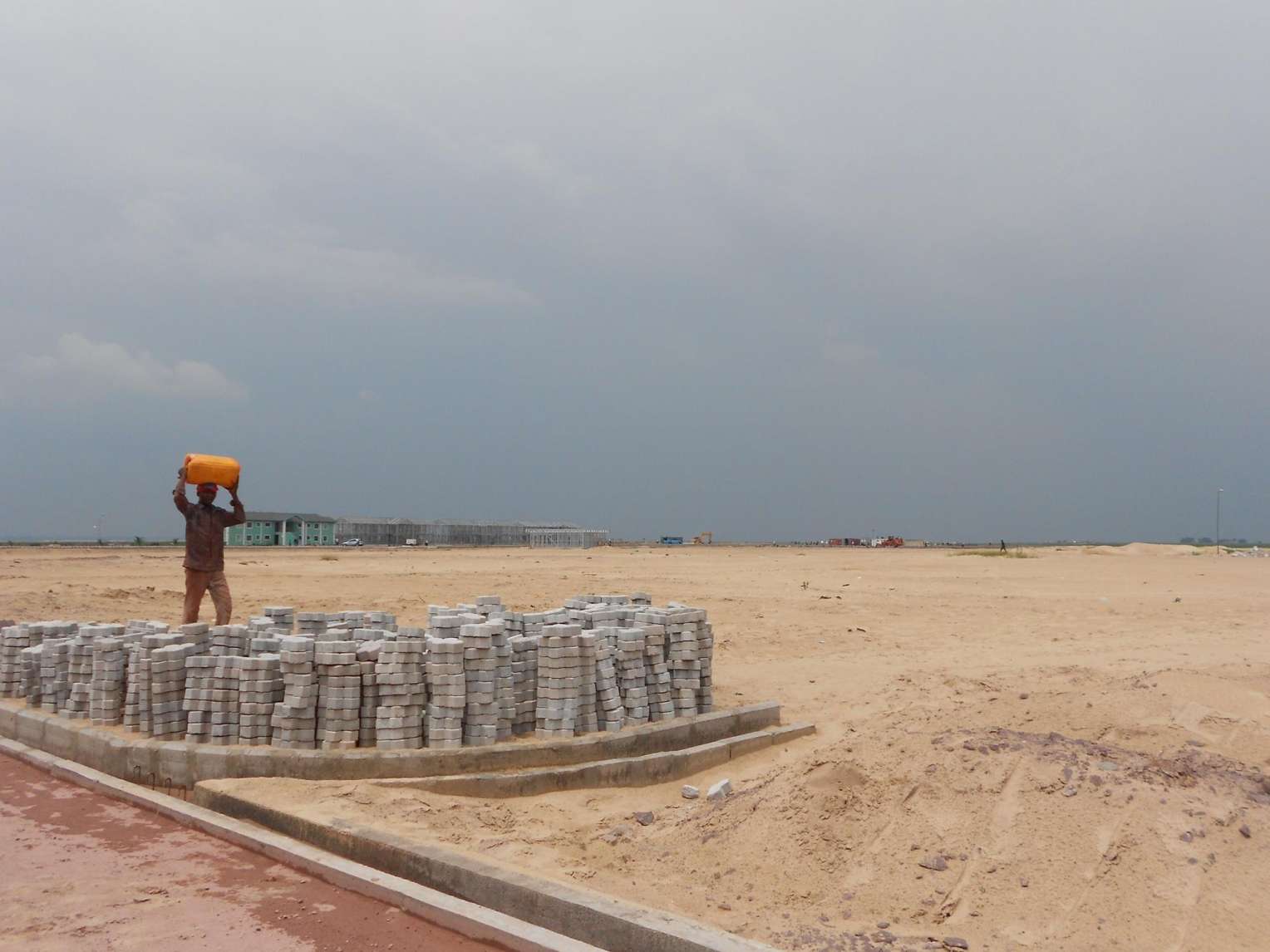 The following images are referenced in the print essay: