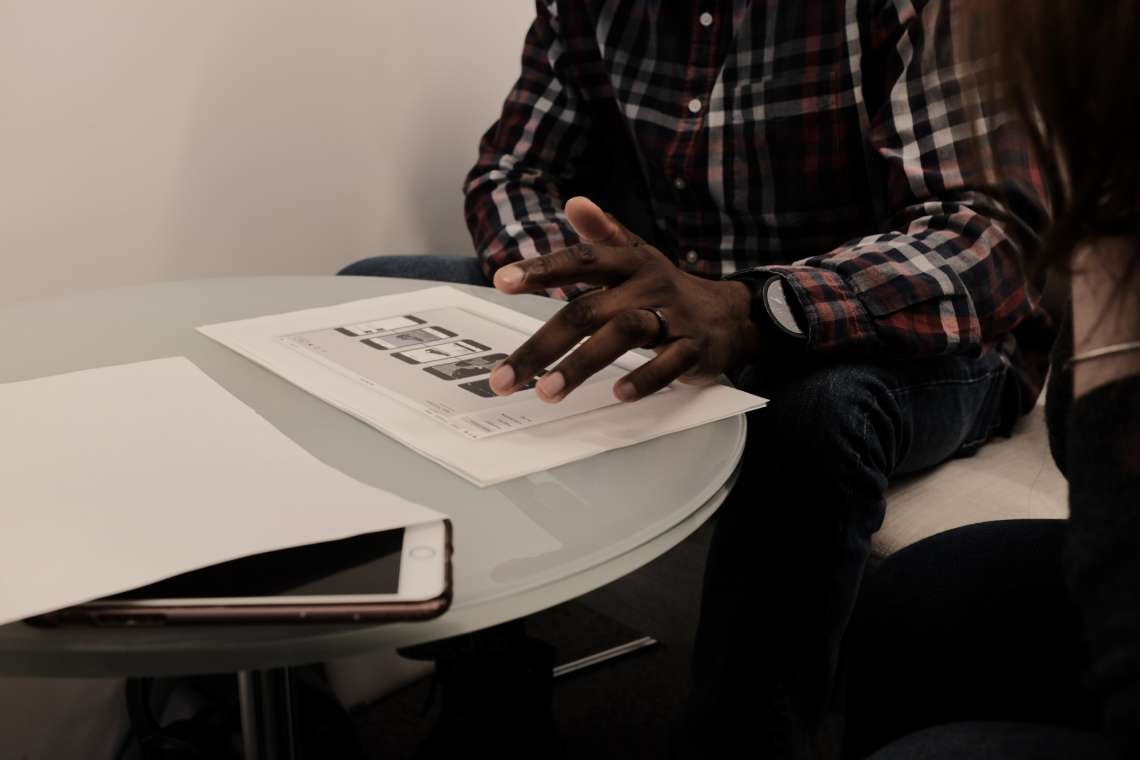 Anthropologists argue that our discipline trains people to see the world critically, to be aware of the arbitrariness of conventions and norms, to understand the organization of systems, and to be attuned to the workings of power, relationships, identities, and inequalities. However, as a young anthropologist, I was counseled that "the only reason to get a PhD in anthropology is to become a professor of anthropology." The implication has been that these ways of thinking and knowing have little value outside of academic institutions. And yet, as earlier essays and series on Fieldsights have suggested, there is a crisis of precarity that has deeply affected academic anthropology, one that has only intensified during the current pandemic. Concurrently, there has been a recognition in the tech industry that these same skills and perspectives can be of great value to understanding design and innovation. Of course, pathbreaking anthropologists like Lucy Suchman, Genevieve Bell, and others have worked with corporations since the 1980s. Still, over the past five years, there has been a growing trend to integrate anthropological perspectives in UX (user experience) research as it has matured as a field with a focus on "empathy" and "human-centered design."
By human-centered design we mean a methodology that tries to focus on the needs of current and possible users of a product or service during the product development process, rather than emphasizing business imperatives. This has been central to much of current product development, and the ability to do ethnography—as defined as observation and interviewing people engaged in their everyday life—has become a vital skill in accomplishing this. However, anthropologists and anthropology itself have not participated as actively in the conversations about UX as psychology and business professionals. In order to emphasize the theoretical, analytic, and explicitly "academic" dimensions of their work, anthropologists in tech have created venues such as the EPIC conference to provide an opportunity to interact with one another and raise the profile of the discipline. However, over the past year, anthropologists at companies grappling with the broad social upheavals of the COVID-19 pandemic and coming to grips with the Black Lives Matter movement have taken advantage of new opportunities to put their skills to work in their own communities. They are finding and creating space to mobilize the theoretical tools and practices of anthropology in order to better understand the social lives and histories of the technologies they make and the values that they reflect.
In this series, we ask anthropologists working in tech to reflect on the place of anthropology in their quotidian practices and professional lives. We used the design convention of the "how might we" question to ask, how might we use anthropology in design to affect not only technological but organizational change in the service of radically reimagined more inclusive, equitable, and livable futures? How might we read and engage with critical theorists both explicitly focused on technology and in adjacent fields who are thinking with an anthropologically informed lens about the problems we confront every day?
The contributors are practitioners working in user research, consulting, management, design, and creative leadership at a range of levels and companies and across the world. Not all of the writers self-identify as anthropologists, but all of them bring anthropological concepts to their work and are inspired by theories and knowledge from the discipline. Each essay shows a glimpse of anthropology in practice during a moment of cultural upheaval and changing technological innovation. Torin Jones writes about his experience navigating Blackness during his journey into a UX research internship near the end of his PhD program. Molly Bloom and Laura Herman from Adobe draw on their experiences bringing disability into design work to write about what tech should learn from crip futurity. Ovetta Sampson writes about decolonizing design practice. Nadine Levin from Facebook discusses her experiences designing with and for underserved communities. Teruko Vida Mitsuhara writes on thinking with concepts of utopia in market research from her experience as a consultant. Jamie Sherman discusses how "deep play" informed research into preventing harassment and abuse in gaming. Hayley Yudelman, Aakanksha Parameshwar, and Arunima Kashyap write on their experience using design ethnography to inform enterprise research at Google. Afra Chen shares her experience understanding the medicalization of healthcare during the COVID-19 pandemic in China as an anthropologist embedded within a design agency in China. Finally, from my position as a research manager at Adobe, I reflect on how anthropological lenses shape the frameworks created by the researchers I work with to influence our organization.
We hope that our collection will spark conversations that expand the scope of how we think about the impact and possibilities of anthropology in practice. This is a moment in which careers in tech and research are becoming viable choices for increasing numbers of anthropologists, and companies are actively recruiting ethnographers. It is crucial to move beyond a model of "transferable skills" such as interviewing and ethnography, to recognition of the importance of "transferable theory" for understanding and designing for our increasingly volatile world. Bringing theoretically informed perspectives into our daily practice pushes those of us working on imaginative and future-facing projects in the tech industry to also think about how we can authoritatively speak to issues of justice and equity. It gives us the opportunity to build frameworks that can meaningfully change how organizations think and create.
Editor's Note
August 11, 2021—this essay has been edited to recognized Ovetta Sampson's contribution to the series.