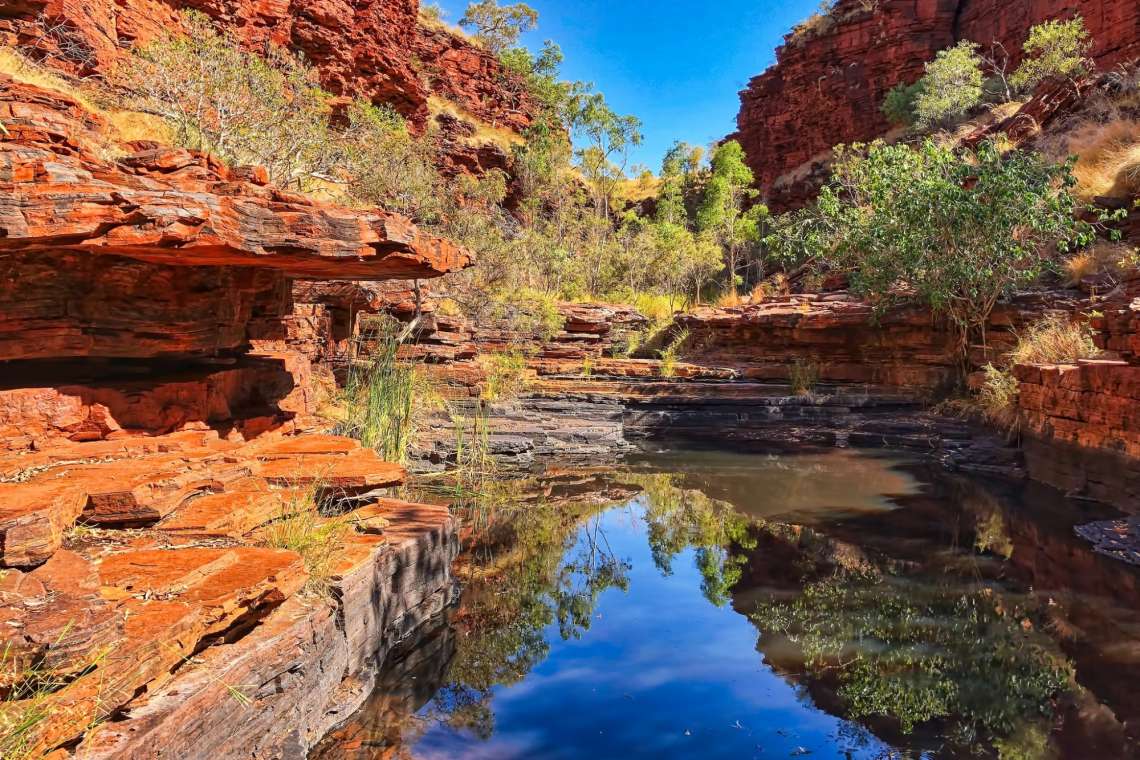 The remote and fragile Pilbara region of Western Australia contains some of Australia's greatest mineral wealth, as well as some of its richest, most globally significant Aboriginal heritage. In November 2014 the largest mining rush in the nation's history abruptly ended, coinciding with the shock announcement that government support for remote Aboriginal communities would be withdrawn as of 2016. The mining rush began in 2005, involving the construction of massive infrastructure but also prompting transnational resource companies to pursue corporate social responsibility programs with Indigenous communities, with the aim of obtaining a social license to operate. In 2013 the Pilbara's output reached a peak of almost 60% of Australia's total mineral and petroleum wealth. But in November 2014, the bubble burst when the price for iron ore dipped below A$70 per ton. This correction precisely coincided with the Western Australian government's long-meditated announcement that it would withdraw support for the delivery of essential services, including water and power, from up to 150 remote and thus "unviable" Aboriginal communities—mostly in the northwest of the state, and including the Pilbara (Harrison 2014). Even as the state withdraws services once considered its responsibility, leading transnational corporations to fill the void in order to ensure business certainty, the collapse of the region's economy marks a crisis symptomatic of many Indigenous communities around the globe. The confluence of the drop in iron ore price, which signaled the end of a decade-long, unprecedentedly large mining boom, and a conservative federal government's decision to withdraw support from remote Aboriginal communities has prompted a crisis that will play out for years to come.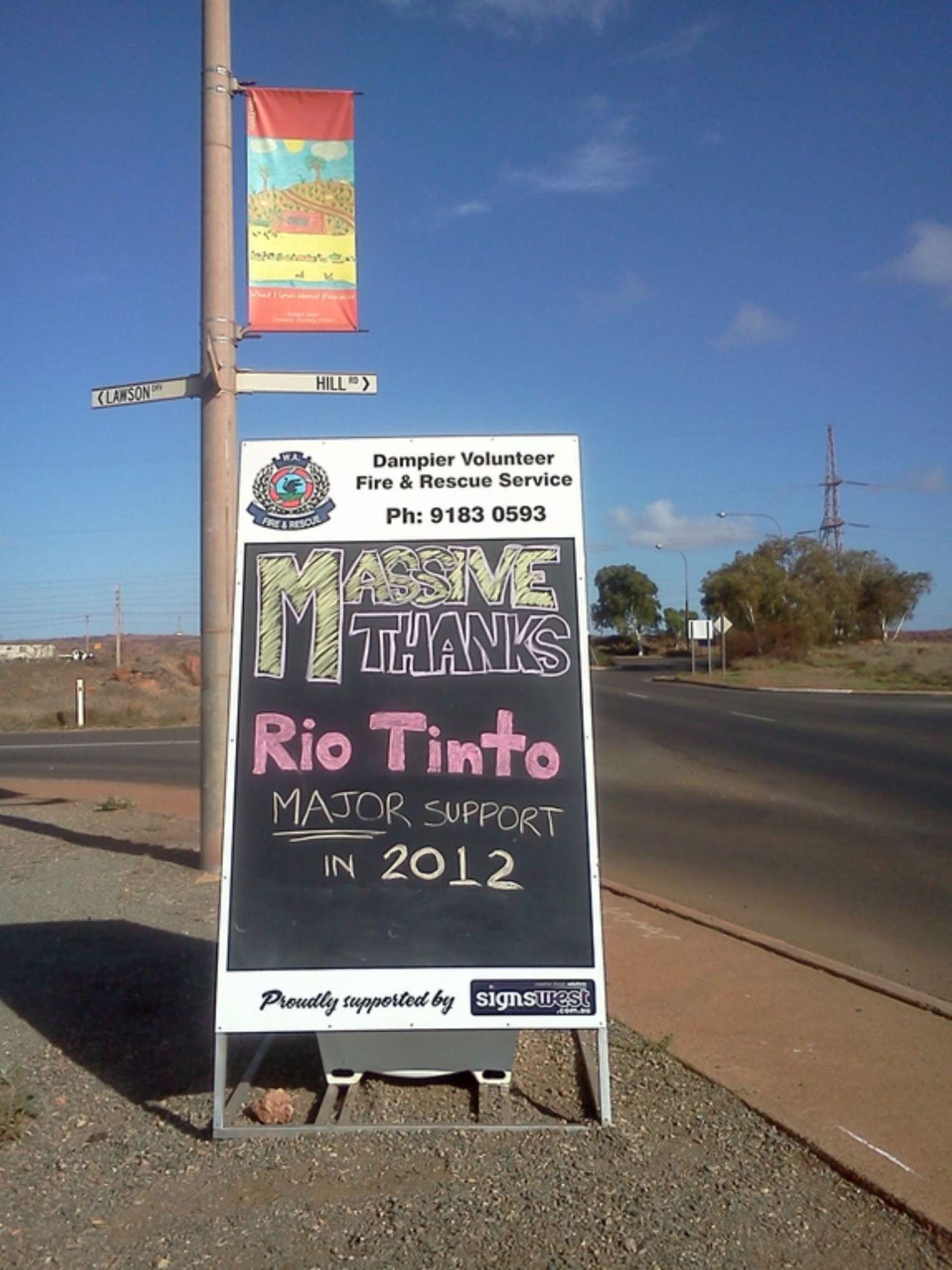 The Pilbara region, covering an area of 502,000 square kilometers, represents what Anna Tsing (2005) and others have called a resource frontier, a term that at once references the activities (i.e., investment, extraction, development, and negotiation) and the people and places within its reach. Thinking in terms of resource frontiers calls attention to the personal and political, intimate and corporate, international and local complexities of resource extraction. The Pilbara is also Country—the term that Aboriginal people use to describe their inherited places, embodying living ancestors who embody the law that guides behavior. A major element of the recent boom was the recognition by transnational resource companies of the need to develop sound relations with Aboriginal communities and to pursue sustainable regional economies involving greater Indigenous participation. However, as Elizabeth Povinelli (2002) and Francesca Merlan (1998) have argued, recognition is never transparently beneficial for Australian Aboriginal people and may require compliance with impossible ideals. To be considered authentically Indigenous, Aboriginal people must be exotic and other, as signs of transformation are perceived as evidence for loss of identity. Yet by the same token, such otherness is often construed as primitivism and incapacity, becoming the rationale for intervention and control. Recognition requires that Aboriginal people assume specific forms of culture and identity that are acceptable to mainstream Australian society.
This Hot Spots series explores key aspects of the Pilbara crisis, including the world heritage significance of Aboriginal places such as Murujuga, also known as the Burrup Peninsula. The Pilbara is unique in its combination of mineral and cultural wealth, and so heritage issues are profoundly imbricated with the current crisis. This series is therefore interdisciplinary, bringing historical and heritage approaches to bear on the crisis. One conclusion that we draw is that the current crisis reiterates and re-enacts processes that have been underway since white invasion in the 1860s. We do not believe that this long-term perspective undermines the topicality of our intervention, but rather that this perspective lends our analysis gravity.
Lifestyle Choice?
The Western Australian government yet to explain its criteria for the closure of communities, nor has the premier, Colin Barnett, accepted Indigenous communities' invitation to meet in order to discuss the move. On March 10, 2015, then-Prime Minister Tony Abbott backed the plan, asserting that taxpayers should not be expected to fund the "lifestyle choices" of Australians living in remote communities. Indigenous leaders and others across Australian society quickly condemned Abbott's statement as an indication of his fundamental ignorance concerning Indigenous people's ancient but vital links to Country, as well as their limited options under colonial and national administrations. Links to Country exceed everyday values of amenity, comfort, or even choice, for as Deborah Bird Rose (1992) has memorably argued, Aboriginal knowledge is land-based: traditional ties to Country stem from the movements of the ancestral powers, or Dreamings, who created and continue to infuse places, people, and culture. In addition, beyond notions of tradition, the suggestion that Aboriginal people have had a free choice to control their lives also overlooks the history of white settlement and the coercive practices of forced movement and assimilation that have undermined links between people and place and, in many instances thwarted more recent attempts to assert claims to native title. The current impasse seemingly pits economic arguments about viability that center on education and employment against culture and history in a high-profile debate that draws on longstanding arguments about heritage, Aboriginality, and environmentalism.
Communities on the front lines struggle to balance cultural and environmental protections with infrastructural development, demographic shifts, and, for some, cultural loss (Kirsch 2001). The scale of change, coupled with escalating losses to environmental and cultural heritage, is a phenomenon that has consequences and costs. The contributors to this Hot Spots series situate their work in relation to the resource frontiers of Western Australia and ask: What are the realities and consequences of rapid development and extraction in Western Australia? What is at stake in the making of the resource frontier? What are the lived experience of communities, impacts on ecosystems, and roles of citizens, the state, and multinational corporations? What are the costs and consequences of development, and what happens when production declines? What strategies do communities draw on to cope with these unprecedented changes?
Resource Frontiers in Western Australia
For more than fifty years, Western Australia has been a site of industry and mining. In recent years, though, the region has experienced unprecedented growth and development. Major resource projects, from iron ore and uranium to liquefied natural gas (LNG), have accelerated construction and development and attracted a global workforce who provide the technologies, bureaucracies, and expertise to build infrastructure, including deep-water ports, railways, and roads. The pace of development raises fundamental questions about labor, environments, and communities, as well as whether the region can sustain itself when production declines. The falling demand for iron ore, related to a slowdown in China's building trades, has had far-reaching impacts: in April 2015, iron ore prices hit their lowest point in seven years, forcing a reconsideration of the proposed benefits of development in Western Australia. In response, the federal government announced that it may pursue structural savings (that is, cuts to health services and welfare) to address the loss of revenue. At the same time, mining giants Rio Tinto and BHP Billiton have consistently refused to slow production, even as they propose cuts in jobs and spending. Smaller companies struggle to compete and some have dropped out of production.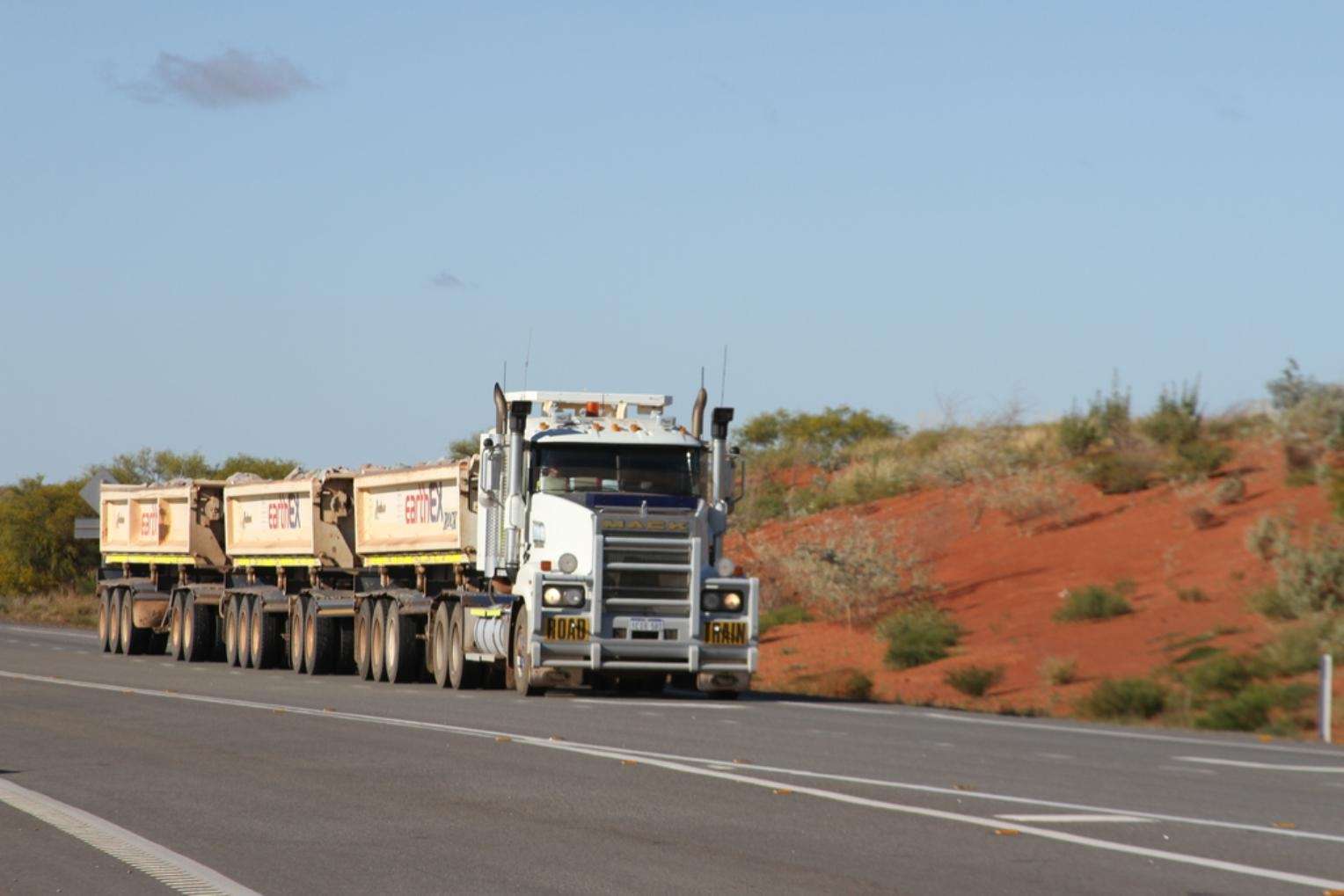 Even communities that benefited from the development rush are at risk. The newly declared city of Karratha transformed itself from a small mining community, emboldened by a seemingly inexhaustible infusion of development dollars, funding from Australia's Pilbara Cities and Royalties for Regions initiatives, and the influx of new businesses and tax revenue related to Woodside's construction of a massive onshore LNG plant. Today, the city struggles with its new identity. While Woodside boasted that it generated 15,000 jobs and made a significant contribution to the Western Australian economy, the shift from construction to production in 2012 was felt widely: housing prices collapsed, businesses shuttered, and town managers scrambled to recruit new industries. In March 2015, Mining Weekly reported that Woodside would make further cuts to "address the impact of the downturn in the commodities market." Karratha mayor Peter Long noted that "we are a resource town and [Western Australia] really is a resource state, so when the industry pulls back we all suffer." What this means in the long term for Western Australian communities is still not clear.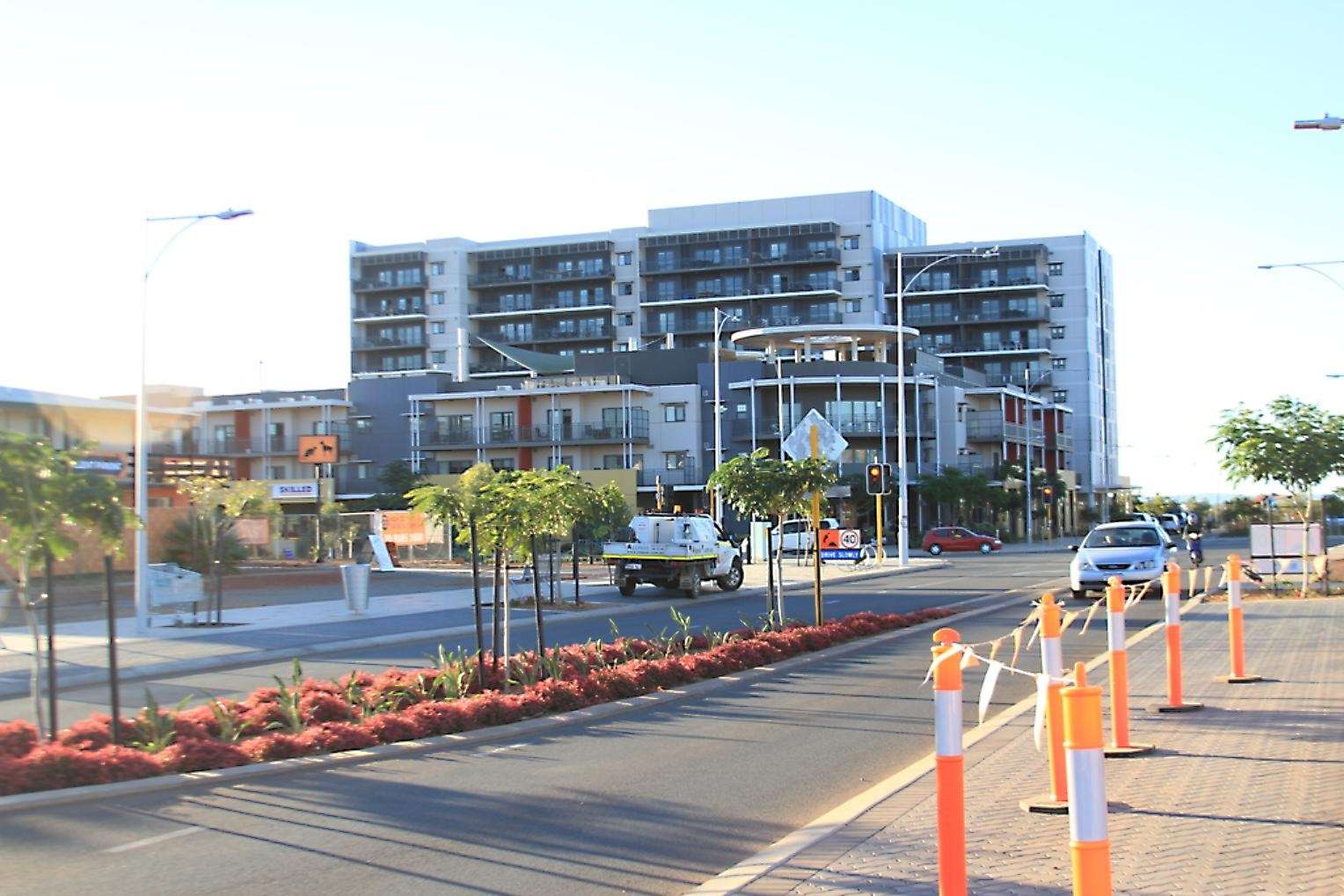 Western Australia requires a new lexicon and grammar to capture these shifts. The Pilbara region provides one example. The region's red dirt, fringed coral reefs, and beaches, its small towns and remote Aboriginal communities, its local councils and shires do not exist in isolation. They are connected to powerful steel companies in China, the boardrooms and offices of mining corporations, and the stock exchanges in London and Sydney. The economies and cultures of the Pilbara rise and fall with the sale and speculation of minerals and gas. Everywhere there are signs of stress. Sales of homes, for example, remain well below peak levels, and foreclosures reached their most critical level this year. Despite this, townspeople in Dampier, Karratha, and Onslow, whom Baird interviewed in 2012 and 2014, remain hopeful. While they spoke of worries about jobs and debt obligations, they also spoke in terms of potential and possibilities. As one laid-off mining engineer explained, "The economy will rebound and the jobs will too."
Drawing from diverse disciplines, experiences, and backgrounds, the contributors to this Hot Spots series examine the extraordinary changes underway in Western Australia. From long-term ethnographic and journalistic projects that seek to capture changes in people's daily lives to the insights from a long-term socioecology project with the Martu people in Australia's Western Desert, the contributors reflect on why resource frontiers matter. What, for example, are the impacts of the transient workforces known as FIFO (fly-in/fly-out) and the towns built to house them? How have changes in the Aboriginal Heritage Act of 1972, labor importation rules, and new cross-sector industry partnerships and investment strategies been prompted by speculation tied to the region's mineral wealth?
The contributors to this series seek to connect events taking place in Western Australia to ongoing and emerging discussions in the domains of development, environment, critical heritage, identity politics, and infrastructure studies. The case of Western Australia, like rapid development projects elsewhere, encompasses complexities of immigration, boom-and-bust cycles, indigenous identities and land rights, and deindustrialization. How, the question remains, does development intersect with environmental and cultural heritage, ecosystems, and culture? What are the lived realities and consequences of rapid development? And what of the flatback sea turtles or migratory wading birds like the Curlew sandpiper, which stops off on the Western Australia coast before they rejoin their flyway? The essays in this series take up these questions and showcase the different kinds of work being done to offer answers.
References
Kirsch, Stuart. 2001. "Lost Worlds: Environmental Disaster, 'Culture Loss,' and the Law." Current Anthropology 42, no. 2: 167–98.
Merlan, Francesca. 1998. Caging the Rainbow: Places, Politics, and Aborigines in a North Australian Town. Honolulu: University of Hawai'i Press.
Povinelli, Elizabeth. 2002. The Cunning of Recognition: Indigenous Alterities and the Making of Australian Multiculturalism. Durham, N.C.: Duke University Press.
Rose, Deborah Bird. 1992. Dingo Makes Us Human: Life and Land in an Aboriginal Australian Culture. Cambridge: Cambridge University Press.
Tsing, Anna. 2005. Friction: An Ethnography of Global Connection. Princeton, N.J.: Princeton University Press.