Making Art from Uncertainty: Magic and Its Politics in South African Rugby: Supplemental Material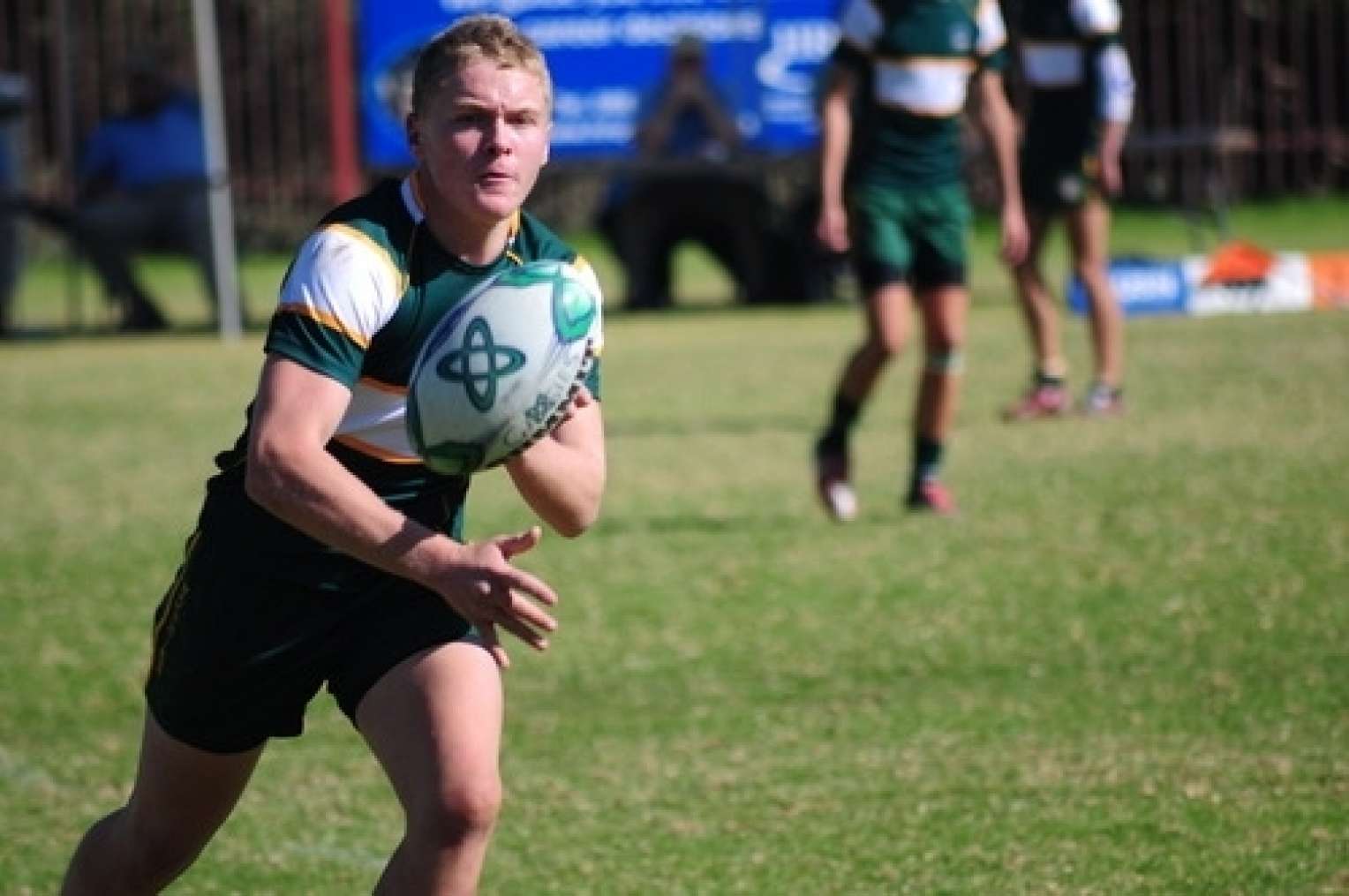 About the Author
Joshua Rubin is a visiting lecturer at Bates College teaching in the Anthropology, African American Studies, and American Cultural Studies programs. He received his PhD in socio-cultural anthropology from Yale University in 2013. His work examines the interaction between state power and popular cultural forms in South and southern Africa. Rubin is currently preparing a monograph that uses rugby and aesthetic theory to explore the practical legacies of white supremacy in South Africa's contemporary political terrain.
Other Work by Joshua Rubin
2013. "Searching for Certainty: Rugby and Judgment in a Former Model C School" Safundi: The Journal of South African and American Studies 14, no. 2: 135–60.
2013. Book review of "Fields of Play" by Noel Dyck, Anthropological Quarterly 86, no. 2: 657–61.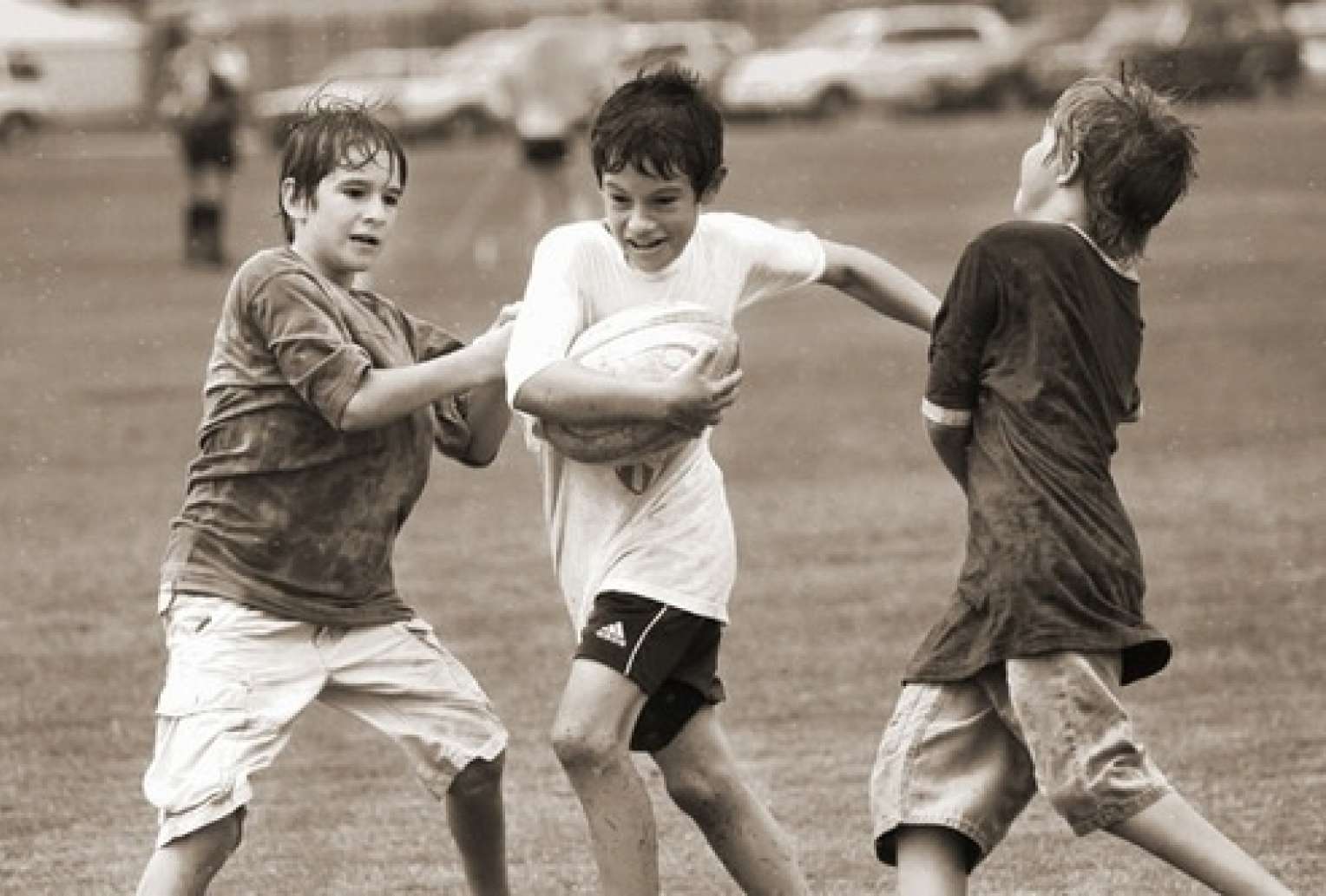 Interview with Joshua Rubin
Nicola Bulled: In your article, you investigate a link made between South African politics and South African rugby. You discuss two primary issues with regards to this link: (1) similar strategies and (2) a shared crisis.
With regards to the first link, would you say the strategies for playing games are influenced by the political/social climate rather than just a representation of it? If so, would we see similar differences in game strategies employed by professional sports teams elsewhere in South Africa and the world, as you describe between the maak vas strategy of the professional Bulls in the conservative north, the more spontaneous and free approach of the non-professional team in the more liberal Western Cape?
Joshua Rubin: I would agree with the statement that you pose. Although we can rarely draw a hard line between the representation of politics and the enactment of politics in any kind of social activity, I think sports are particularly interesting because they are performances that unfold in unpredictable ways and toward unpredictable results. By focusing on the openness of any sporting event, I try to highlight just how thoroughly sports are shaped by the political and social climate in which they are played. I would not be surprised if other styles in other places map onto existing and imagined political formations. What appeals to me about South African rugby is that many South Africans make the same connections that I make in my essay. One former anti-apartheid rugby player, for example, refused to watch the current South African national team because he found its style of play too brutal and reminiscent of apartheid. Observations like this one raise very interesting questions about the relationship between sports and nationalism as well as the ways that South Africans might communicate with one another about politics in the language of style. At the very least, though, I hope that readers who are interested in exploring the sort of question you pose will consider using ethnographic methods to seek out answers. In my experience, ideas about sporting uncertainty do seem to meet up with ideas about political uncertainty, and they meet in particular places and conversations. If we want to know why a team approaches sporting uncertainty the way that it does, it is incumbent on us to attend to the conversations (and debates, practices, drills, video sessions, etc.) in which those meetings occur. Athletes and coaches are accomplished, everyday practical theorists of sports, and we risk falling into crude essentialisms if we ignore the ways that they prepare themselves for the openness of their sporting performances.
NB: Regarding the crisis in rugby that you identify, the uncertainty and spontaneity inherent in the game, you argue that the strategy of the Bulls is to quash the unknown through rigorous training and drilling. However, the team acknowledges that spontaneous moments continue to occur in the game, which they refer to as "magic." Give the links you make to politics, and this approach to the conservative, unimaginative, stampkar, of apartheid strategies, how might you regard post-apartheid, democratic politics with reference to dealing with uncertainty and the unknown?
JR: This is a complicated question. What I find particularly interesting in the case of rugby is the fact that the post-apartheid government has paid comparatively little attention to the social conditions that give the sport its South African shape. The Springbok logo has been a matter of on-going concern, as have the racial demographics of the country's national and professional teams, but many passionate fans of color—including the former player mentioned just above—believe that the problems in South Africa's rugby run far deeper. In addition to expressing dissatisfaction with teams that use styles that favor order and physical dominance (and, in doing so, marginalize players of color who grow up playing more free-flowing forms), they point out that South Africa's elite (which is to say, largely white and, for many families, impossibly expensive) high schools are better equipped to develop the skills and bodies of young players than are the country's less-privileged institutions. The present situation becomes yet more complicated at the professional level. Teams recruit many more junior players than they will hire to senior contracts and the competition for roster spots can be quite fierce. Those players who are better prepared for the rigors of professional life will generally succeed, and that preparation needs to begin at a young age. Because most players of color receive far less attention from their high schools than their white peers, they are also more likely to break down, get injured, and wash out of professional rugby at a younger age. These former players further contend that players of color, once hired, are paid less than their white counterparts, though this claim was impossible to corroborate. While the veracity of these accusations undoubtedly varies according to team, situation, and the experience of each individual player, an underlying theme is apparent: Many of the players who politicized rugby during apartheid feel that the post-apartheid era has betrayed both them and their children. They argue that, while the jerseys and faces have started to change at the sport's highest levels, the structures through which rugby passes to reach those levels have not. These structures, more than the national team's contentious emblem, perpetuate historical inequalities. In my experience, these critiques, and the frustrations that accompany them, are hardly unique to South Africa's rugby.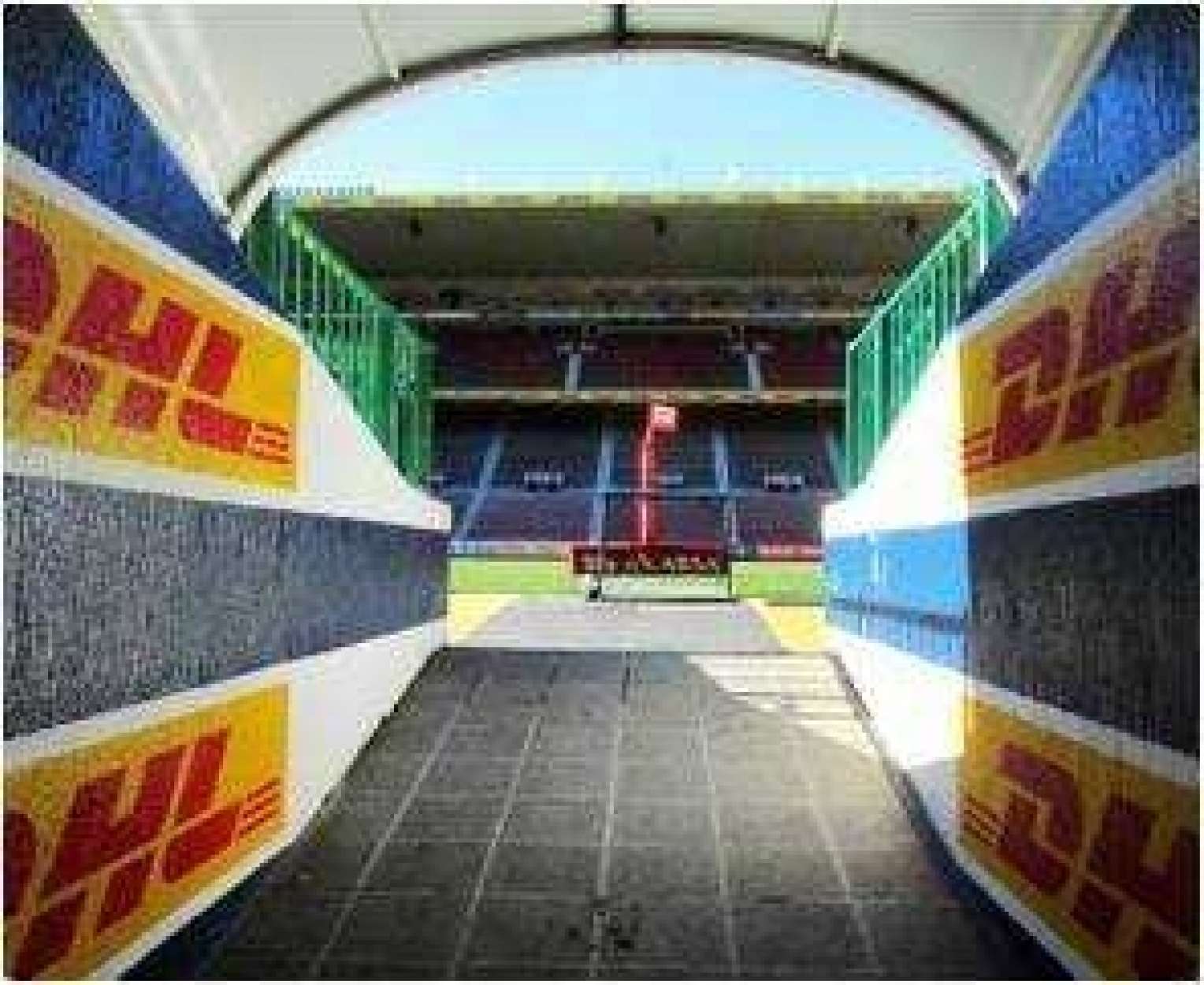 NB: In the article, you briefly mention some of the contemporary history of South African rugby. Could you provide more details on rugby being used as a political tool, specifically the banning of South African teams from international competition as protest against apartheid and the 1995 World Cup Event held in South Africa (which was won by South Africa) as a moment signifying both the world's recognition of the end of apartheid and the unification of South Africans under a new flag and the Nelson Mandela presidency.
JR: Rugby has been a political tool from the moment it took shape as a discrete social form. It was a tool for teachers to discipline their pupils in elite British schools, a vehicle for imperial superiority and bourgeois masculinity in Britain's colonies, a performance of a nascent white, male Afrikaner identity in the early twentieth century, and an expression of the apartheid state and its ideology in the decades that followed. Other forms of political expression challenged these dominant perspectives. Protesters frequently sought to interrupt South Africa's rugby tours during apartheid. In 1981, for example, an airplane circled the field during a match between South Africa and New Zealand and dropped sacks of flour onto the field. Many devoted rugby followers objected to this action, on the grounds that it injected politics where it did not belong. In fact, such actions demonstrated that rugby was a political matter in apartheid South Africa because everything in apartheid South Africa was a political matter. Some players of color who played with and against white teams in the 1980s, incidentally, argue now that their decisions were motivated by a desire to call attention to the politics of sport in a similar way. Other politically committed athletes, however, held the opinion that the government could not be permitted to desegregate sports until it agreed to formally desegregate all aspects of South African life. This political position, long associated with the sporting boycott of South Africa and the phrase, "No Normal Sport in an Abnormal Society," might also be described as "more apartheid than the apartheid state," because these players refused to acknowledge the state's small conciliatory gestures so long as the large crime of apartheid remained in effect. These political contestations undoubtedly reached their largest international audience during the years of the sporting boycott, the demise of apartheid, the democratic election of Nelson Mandela, and South Africa's triumph in the 1995 Rugby World Cup. Rugby, however, remains a vital locus of political debate because its styles and institutions call attention to the ways that colonialism and apartheid continue to shape the country's post-apartheid present.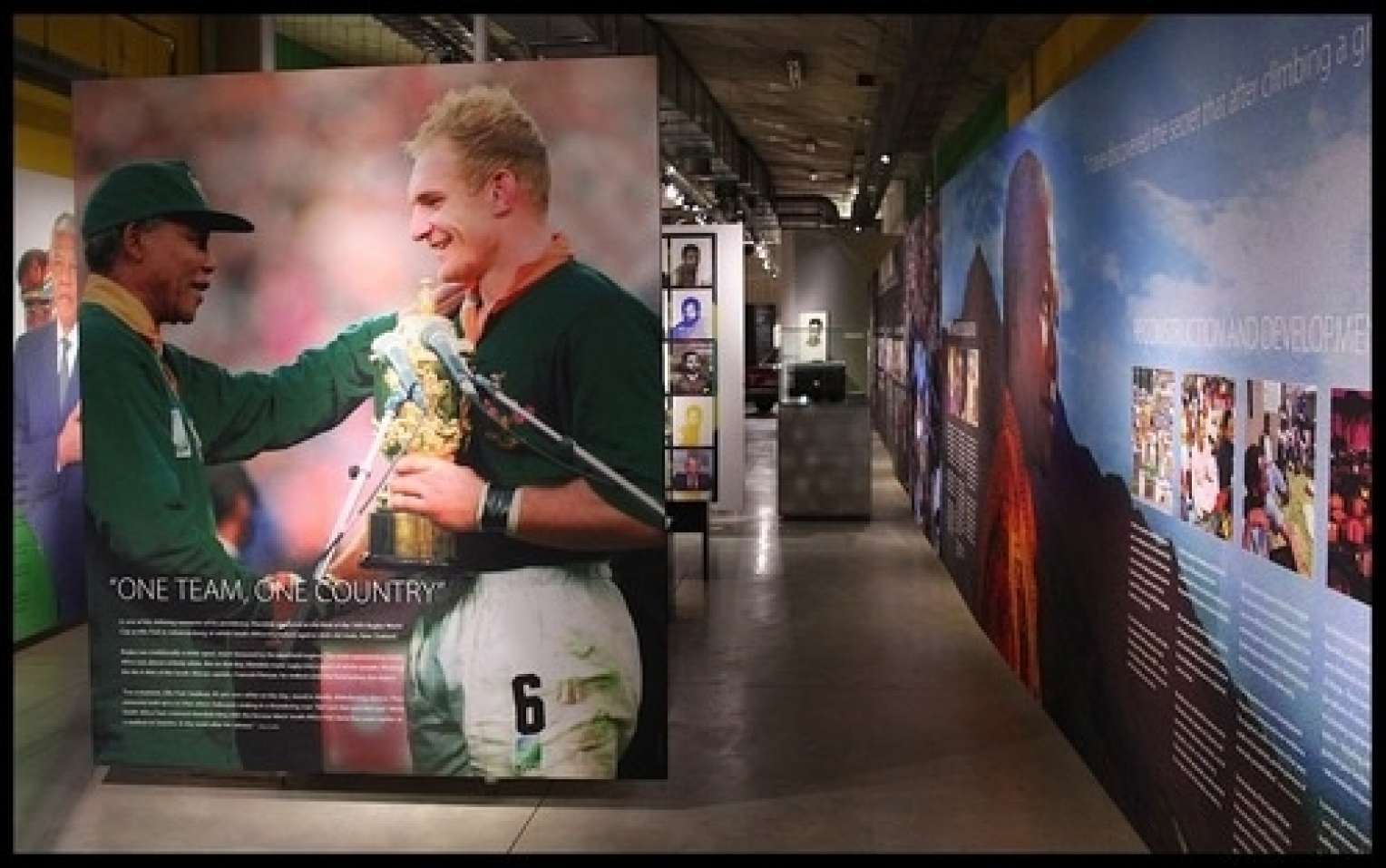 Further Reading
Alegi, Peter. 2010. Laduma! Soccer, Politics and Society in South Africa, from Its Origins to 2010. Durban: University of KwaZulu-Natal Press.
Alegi, Peter. 2010. African Soccerscapes: How a Continent Changed the World's Game. Athens: Ohio University Press.
Alegi, Peter, and Chris Bolsmann, eds. 2013. Africa's World Cup Critical Reflections on Play, Patriotism, Spectatorship, and Space. Ann Arbor: University of Michigan Press.
Alegi, Peter and Chris Bolsmann, eds. 2012. South Africa and the Global Game: Football, Apartheid and Beyond. http://www.routledge.com/books/details/9780415469319/ New York: Routledge.
Farred, Grant. 2008. Long Distance Love: A Passion for Football. Philadelphia: Temple University Press.
Booth, Douglas. 1995. "Ambiguities in Pleasure and Discipline: The Development of Competitive Surfing." Journal of Sport History 22, no. 3: 189–206.
Booth, Douglas. 1996. "Surfing Movies and Videos: Adolescent Fun, Alternative Lifestyle, Adventure Industry." Journal of Sport History 23, no. 3: 313–27.
Booth, Douglas. 2001. Australian Beach Cultures: The History of Sun, Sand, and Surf. London: Frank Cass.
Grundlingh, Albert, and Scarlett Cornelissen, eds. 2011. Sport Past and Present in South Africa: (Trans)Forming the Nation. New York: Routledge.
Nauright, John, and David K. Wiggins. 2014. "Sport and Revolutionaries: Reclaiming the Historical Role of Sport in Social and Political Activism." International Journal of the History of Sport 31, no. 7: 693–95.
Nauright, John. 2011. "New Directions in South African Sports History." International Journal of the History of Sport 28, no. 1: 181–85.
Nauright, John. 2010. Long Run to Freedom: Sport, Cultures and Identities in South Africa. Morgantown: Fitness Information Technology Press.
Nauright, John. 1997. "Masculinity, Muscular Islam and Popular Culture: 'Coloured' Rugby's Cultural Symbolism in Working‐Class Cape Town c.1930–70." International Journal of the History of Sport 14, no. 1: 184–90.
Related Multi-media
Rugby's Freedom Fighters, Sports Illustrated, July 2011.
Super Rugby 2014: Sharks vs Bulls.