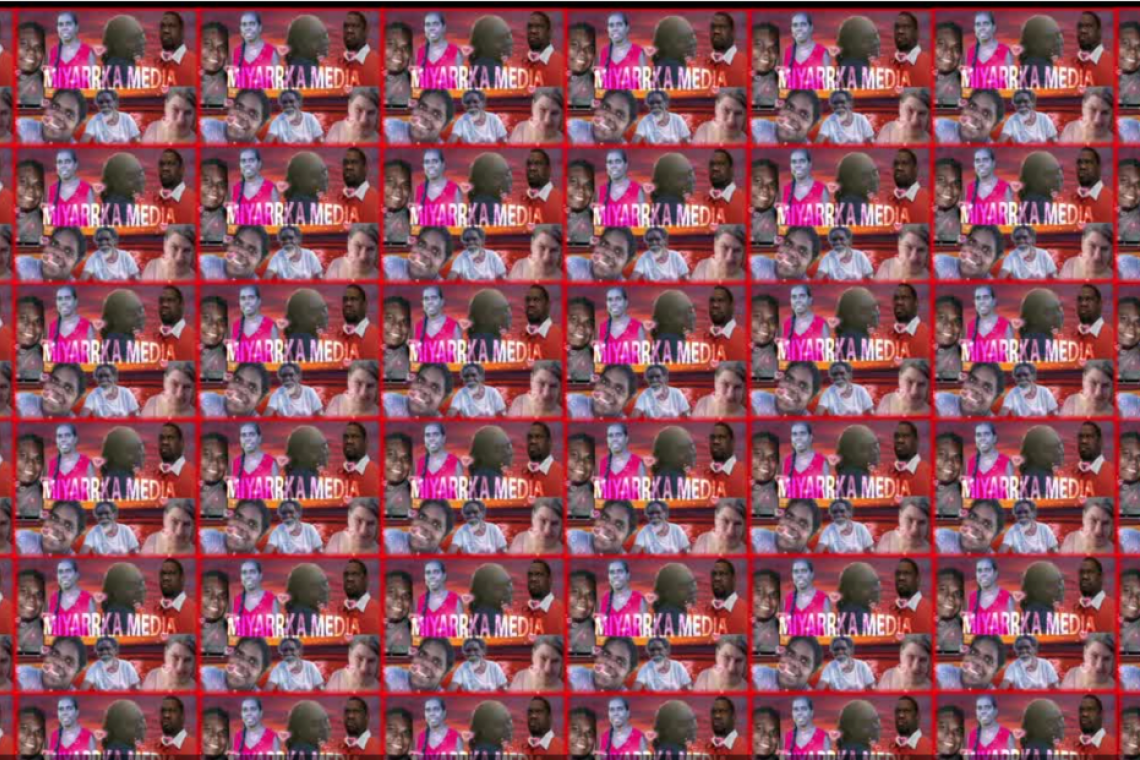 This post offers additional materials to complement one of the keynotes, "Miyarrka Media: Making Worlds Otherwise · Hacer mundos de otra manera," presented at Distribute2020, the biannual multimodal conference presented by the Society for Cultural Anthropology (SCA) and the Society for Visual Anthropology (SVA) in May of 2020.
Miyarrka Media is an arts collective in northern Australia, led by Dhalwangu elder Paul Gurrumuruwuy and visual anthropologist Jennifer Deger. The collective's Distribute keynote invites you to participate in a Yolŋu art of connection. We assembled this little film during lockdown, remixing material from our phones, our exhibitions, and our documentary films to renew our call for a yuta, or new, anthropology: an anthropology that uses images, sounds, and stories to draw very different worlds into a relationship. There's something powerful here, if you are open. We call it dhäkay-ŋänhawuy rom, the law of feeling.

Yuta anthropology models an urgent yet playful method of collaboration and recombination; a mode of creative and specifically located worldmaking through which emerge new openings, patterns, and connections.
Maybe you teach media, or Indigenous cultures, or art, or photography, or ethnographic methods. Maybe like us, you want to urgently rethink anthropology's role in responding to the challenges of contemporary life. Take a look. You might find something interesting here. You might get ideas for your own yuta anthropology.
There's something powerful here, if you are open. We call it dhäkay-ŋänhawuy rom, the law of feeling.
Further Readings
Archibald, Jo-Ann, Jenny Lee Morgan, and Jason de Santolo, eds. 2019. Decolonizing Research, Indigenous Storywork as Methodology. London: Zed Books.
Bell, Joshua A., and Joel C. Kuipers, eds. 2018. The Linguistic and Material Intimacies of Cell Phones. New York: Routledge.
Christensen, Julia, Christopher Cox, and Lisa Szabo-Jones, eds. 2018. Activating the Heart: Storytelling, Knowledge Sharing and Relationship. Indigenous Studies Series. Waterloo, Ontario, Canada: Wilfrid Laurier University Press.
Deger, Jennifer. 2016. "Thick Photography." Journal of Material Culture 21, no. 1: 111–32.
Morphy, Howard. 2007. Becoming Art: Exploring Cross-cultural Categories. New York: Routledge.
Pinchbeck, Cara. 2013. Yirrkala Drawings. Sydney: Art Gallery of New South Wales in association with the University of Western Australia.
Simpson, Audra. 2018. "'Tell me why, why, why': A Critical Commentary on the Visuality of Settler Expectation." Visual Anthropology Review 34, no. 1: 60–66.