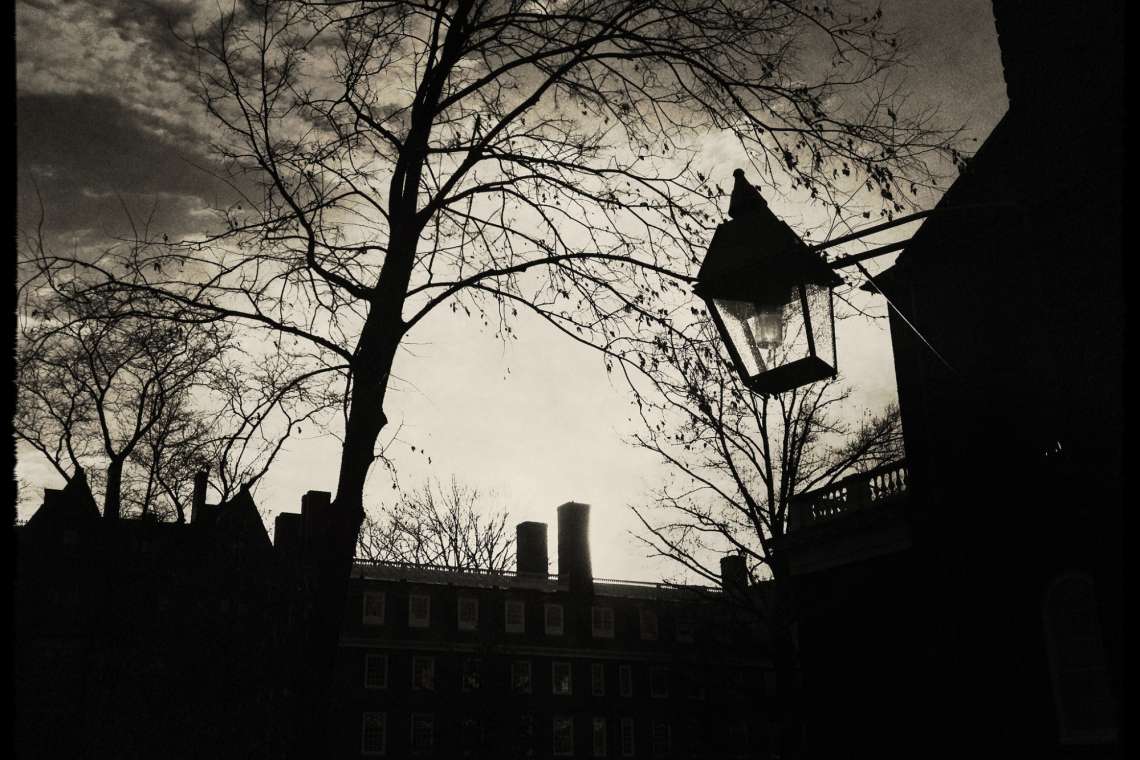 Recently, there has been a great deal of concern regarding both the place of anthropology in the university curriculum and the fate of graduate students who will have to simultaneously define, fit into, and negotiate that place. Precarity has become a term used not only to conceptually frame the realities we encounter as we study, but also the position of study itself. What kind of scholarly world can we therefore expect to inhabit as we move further into the twenty-first century? For what sorts of careers are we preparing undergraduate and graduate students? In what ways, where, how, and when does anthropology "matter?"1
David Platzer and Anne Allison's essay takes on some of these questions, particularly those related to the ethics of preparing graduate students for careers that may not materialize. It is, on this score, a critically important essay—presenting a statistical lay of the land with respect to the academic anthropology labor market for those with PhDs, thinking through the pros (and cons) of alternative career paths, and providing a number of useful provocations designed to mitigate some of the current issues with the job market and, more broadly, the effects of corporatization within the university. As an interrogation of the practice of anthropology within the academy, the essay develops a number of significant interventions and presents some heartbreaking accounts, such as that of the student who felt that faculty members considered anthropological careers outside of academia as "personal betrayal," evidence of "moral turpitude," or a "lack of commitment" to the field. Perceptions like these fuel what I have experienced over the past eight to ten years (most of which I spent as my department's graduate chair) as an incredible intensification of anxiety among graduate students. It should go without saying that the cultivation of an environment in which such perceptions exist is profoundly unethical.
Before I say more, let me position myself a bit, since I am someone who sits comfortably at an elite R1 university but who came to graduate school quite circuitously. Having been a professional dancer for many years with a company that employed a research-to-performance methodology and that developed a program of using dance and music as tools to promote social awareness, analysis, and change, I was interested in how the performing arts were being mobilized at various scales to serve political ends. Knowing nothing about what it meant to get a PhD (and even less about anthropology as a discipline), I applied to two graduate programs in American studies, got into one, and then transferred into an master's program in Latin American and Caribbean studies. My thought, at the time, was that a PhD would be useful for fundraising when I opened a community arts center in Brooklyn, which was my goal at the time. In my first semester at New York University, I encountered anthropology and got hooked, in part because for me it was a familiar way of working. My professor and soon-to-be advisor Connie Sutton taught me everything I didn't know (and much more, of course). It wasn't until my second year, when I overheard another student in the elevator talking about wanting to teach in a university, that I discovered that most of the other graduate students ultimately imagined themselves as professors, and that in fact this was a normative expectation.
At the time, few of us had anything resembling funding packages, although a handful of lucky ones were awarded three-year rides. We gratefully accepted (but were not guaranteed) TA or RA positions that paid approximately $5,000 a semester, plus fellowships that covered tuition expenses and fees. All of us worked at least one additional job, and classes started at 6 p.m. to accommodate this. Many people who began did not finish and went into other fields, and several went on to work in the film industry after an additional year of training. The switch at many universities to four-, five-, or six-year funding packages with stipends changed this scene considerably. Now students could focus exclusively (or at least primarily) on their coursework, complete the PhD more quickly, and be more competitive on the job market. At the same time, the divide between elite and nonelite institutions deepened, fewer students were admitted to PhD programs, and faculty became less likely to take a chance on an interesting, but potentially risky candidate (like myself). The current situation seems to call for other kinds of changes.
Since the University of Pennsylvania's Department of Anthropology has a resolutely four-field focus, many of our graduate students do take nonacademic positions upon graduation. Several of our archaeology students work in cultural resource management, for example, and one biological (forensic) anthropology student found work in a police department. The majority of our students, however, still seek tenure-track positions at research universities, and we did identify helping them to do so within five years of graduating as a primary goal during our last external review. To this end, we have been working toward implementing a number of the proposals offered by Platzer and Allison, including a methods course, various forms of professionalization including advising by representatives from Career Services, and listing placements as well as career alternatives on our website. The university as a whole has also attempted to reduce the dependence on adjunct instructors within the School of Arts and Sciences.
While many of Platzer and Allison's suggestions should seem like no-brainers, there are two that I think deserve additional debate and reflection. The first has to do with the perpetuation of a divide between applied and academic anthropological practice. If it is our conviction that anthropology is the field that offers the most holistic insight into the human condition globally— that it is a broad approach and not just a set of empirical facts—then we must be open to providing those insights in whatever corners our specific research addresses or impacts. There is nothing wrong with struggling to "solve" a theoretical problem, just as there is nothing wrong with art for art's sake. These endeavors push the boundaries of form and epistemology, and they are is important. However, I agree with Platzer and Allison that our procedures for training graduate students must shift considerably to accommodate and embrace broader applications, which means dismantling a particular version of the ivory-tower mentality.
Secondly, and relatedly, the fetishization of new theoretical "turns" often has underinterrogated effects, including the (continued) marginalization of scholars of color within the field and the dismissal of their research concerns as activist (and identity-oriented) rather than theoretical (and therefore, somehow, universal) within a paradigm that understands these as oppositional, rather than relational terms. Decolonizing academic anthropology and the university writ large will require a broader and more sustained engagement with those scholars—within and beyond the United States—who have taken up these issues.
Note
1. That "Anthropology Matters" was the theme of the 2017 annual meeting of the American Anthropological Association should also give a sense of how the discipline at large imagines the stakes of our public and academic roles.