Race-ing Fargo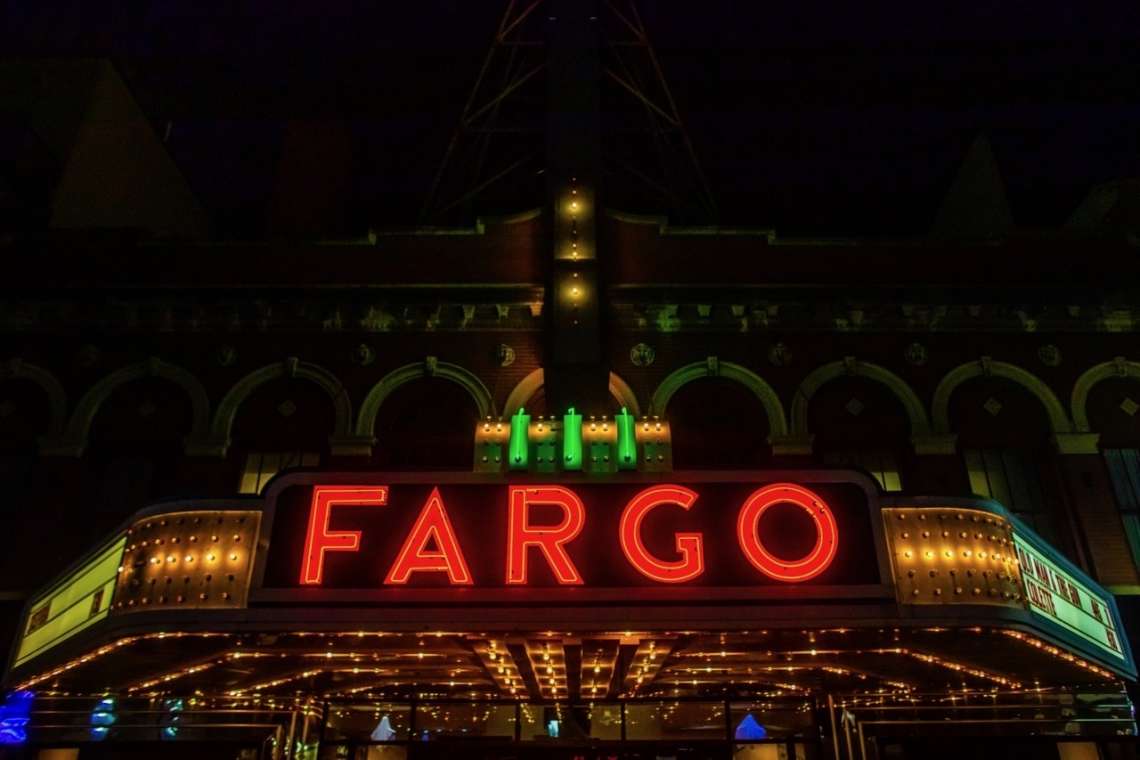 On July 25, 2017, what started as a parking dispute in Fargo, North Dakota turned into a verbal altercation between Amber Hensley, a white woman from the small town of Mapleton, and three Somali-American women, sisters Sarah and Leyla Hassan and Rowda Soyan. Personal insults about one another's appearance were hurled and then things escalated as Amber warned, "We're gonna kill all of ya. We're going to kill every one of you [expletive] Muslims." Twenty-one-year-old Sarah Hassan recorded the incident and posted it online. The accounting firm where Hensley worked reported hundreds of calls to complain about her behavior, which resulted in her termination. Amber subsequently apologized on Facebook, and then Fargo police chief David Todd facilitated a reconciliation meeting between Hensley and the Hassan sisters. During that meeting, Hensley learned that the Hassans endure ongoing prejudice based on their dress (both wear hijabs) and their home country, while the Hassans learned that Amber's father was killed in Iraq. The women accepted Amber's apology and they embraced. Now the Hassans and local civil rights activist Hukun Abdullahi of the Afro American Development Association are trying to help Amber get her job back.
While the viral video of the original altercation in the parking lot gained an unusual degree of visibility, this was not an isolated incident. Rather, it symbolizes transformations that have been occurring in this small city and throughout the United States over the past twenty-five years. A headline in the Fargo Forum claimed that the incident "thrusts Fargo into nation's culture debate." From 2012 to 2017, though, the Fargo Police Department reported forty-eight hate crimes with five already in 2017, including alt-right white power posters being stapled to telephone poles back in April. North Dakota Human Rights Commissioner Barry Nelson reported that North Dakota has the second highest rate of hate crimes, per capita, in the nation.
In 2014, Dominique Martinez bit off the nose of Makruun Hagar, a Somali cab driver who intervened in a domestic dispute taking place in his West Fargo cab. In December 2015, arsonists set fire to a Somali-owned cafe in the nearby city of Grand Forks, causing $90,000 worth of damage. Within days, though, more than five hundred people donated nearly $25,000 to help the owners rebuild. In August 2015, Damon Ouradnik started a petition calling on political leaders to end refugee resettlement in the region. More than three thousand people signed it, although many were not from North Dakota. A counterpetition was then created to advocate bringing more refugees to the region, which was signed a smaller number of mostly local people.
North Dakota has been resettling refugees since 1946, but it was not until the 1990s that the faith-based nonprofit Lutheran Social Services began resettling significant numbers of refugees, who stayed in the region rather than migrating out as previous waves had done. In 1990, more than 97 percent of Fargo's population was white. In 2015, 89 percent of Fargo was white alone. Between 1997 and 2015, North Dakota became home to an average of four hundred refugees per year, not including secondary migrants like the Hassans. More than fifty different languages and dialects are spoken in Fargo and West Fargo schools today. The largest groups of New Americans in the region are Somalis, Bosnians, Southern Sudanese, and Bhutanese.
From the late nineteenth century—upon the decimation and forced removal of American Indians from the region—until the 1990s, migration to Fargo mostly came in the form of white people from smaller towns in the Upper Midwest. Throughout the twentieth century, whites in Fargo believed themselves to be especially friendly, modest, hard-working Americans, capable of withstanding the region's climate. These ideas were, however, bound up with unexamined ideas about whiteness. Fargo's status as an economically thriving, if small city with one of the lowest unemployment rates in the country, a healthy industrial sector, and an increasingly diverse economy bolstered this idea of the productivity of white labor and the forms of sociality that it supported, like "North Dakota nice." As more refugees arrived and stayed in the region, though, they began to complicate locals' understandings of citizenship. Race began to more clearly shape perceptions about belonging, work, and friendliness, forms of sociality that would serve to categorize and monitor racial minorities, New Americans, and other outsiders. For example, Amber Hensley was heard telling the young Somali women: "I'm an American; you're not." What, then, does it mean to be American today?
Refugee resettlement engages and divides residents of Fargo. Stories like this one from BBC News, which explores the creation of radical empathy through personal storytelling by people from different backgrounds, quickly become fodder for contentious local discussions about diversity, race, community, citizenship, fiscal responsibility, and terrorism. For instance, conservative columnist and blogger Rob Port argues that "one ugly incident in a Walmart parking lot is not by itself indicative of race relations in our region." I agree with him. I know many people in Fargo who work tirelessly to support refugees and to combat prejudice and discrimination. Rob Port is, however, not one of them. Albeit in different ways, he, City Commissioner Dave Piepkorn (who has railed against refugee resettlement for years), and a handful of ratings-hungry reporters who drum up misleading stories about refugees all tend to frame refugee resettlement in terms of fiscal responsibility and safety. Any mention of race or of hate crimes is dismissed as left-wing propaganda. Yet I also agree that the reason this incident gained so much visbility is that it fits what Port calls "a political narrative." My job as an anthropologist is to explain why and how this story symbolizes so much to so many, including the ways in which political narratives are often about race.
As I have conducted ethnographic fieldwork in Fargo from 2007 to 2008 and intermittently since then, I have charted the history and development of refugee resettlement to Fargo and have come to believe that Fargo can serve as a case study for the state of resettlement in the nation as a whole. I am presently finishing a book manuscript, Race-ing Fargo: Refugees, Citizenship, and the Transformation of Small Cities, that presents this research in detail. In my book, I compare staff and programs at different human service organizations and across different groups of New Americans, primarily Bosnians and Southern Sudanese. I examine their approaches to and experiences with refugee resettlement and how race, ethnicity, language, religion, and everyday life in Fargo shape these experiences.
The case of Hensley and the Hassans shows that refugees, immigrants, and people of color are often charged with the responsibility of educating the white majority about their culture. The story also showed that when someone like Chief Todd facilitates a cross-cultural dialogue, instead of stirring up so-called culture wars, we can build alliances. Anthropologists are trained to facilitate understanding among seemingly divergent groups by making the strange familiar and the familiar strange. Anthropology has the tools to chart transformations in global social structures, such as refugee resettlement, while explaining the ways in which those transformations take hold in particular places. We can thus analyze support for and opposition to resettlement in explaining how New as well as "Old" Americans experience social change. Anthropologists, in Fargo and elsewhere, should therefore be at the forefront of our "nation's culture debate."