Race, Sovereignty, and Civil Rights: Understanding the Cherokee Freedmen Controversy: Supplemental Material
Editorial Footnotes
Cultural Anthropology has published numerous articles on race, sovereignty, settler colonialism, and citizenship, including Kristina Jacobsen-Bia's "Radmilla's Voice: Music Genre, Blood Quantum, and Belonging on the Navajo Nation" (2014); Jessica Cattelino's "The Double Bind of American Indian Need-Based Sovereignty" (2010); Orin Starn's "Here Come the Anthros (Again): The Strange Marriage of Anthropology and Native America" (2011); Pauline Turner Strong and Barrik Van Winkle's " 'Indian Blood': Reflections on the Reckoning and Refiguring of Native North American Identity" (1996); and Amade M'charek's "Beyond Fact or Fiction: On the Materiality of Race in Practice" (2013).
About the Author
Circe Sturm is an associate professor of anthropology at the University of Texas at Austin. She received her PhD in anthropology with a designated emphasis in Native American studies from the University of California at Davis. She is the author of two books, Becoming Indian: The Struggle Over Cherokee Identity in the Twentieth Century (School for Advanced Research, 2011) and Blood Politics: Race, Culture, and Identity in the Cherokee Nation of Oklahoma (University of California Press, 2002). Dr. Sturm research areas include: race, sovereignty, citizenship, comparative colonialisms, race and indignity, dominance, resistance, and subjectivity. She focuses on Native North America, Central America, and Europe.
For more information on Professor Strum, see her faculty webpage.
Multimedia Links
Examples of media coverage that Sturm's article touches on:
"Cherokee Nation Faces Scrutiny For Expelling Blacks," by Alex Kellog, National Public Radio, September 19, 2011.
"Black Cherokees Exercise Hard-Won Right to Vote," by John Stremlau, CNN, October 19, 2011.
"The Cherokees: One nation, Divisible? Judge Will Decide If Black Members Can Be Expelled," by Courtland Milloy, Washington Post, May 6, 2014.
Online Exhibition: "Indivisible: African-Native American Lives in the Americas," Smithsonian National Museum of the American Indian.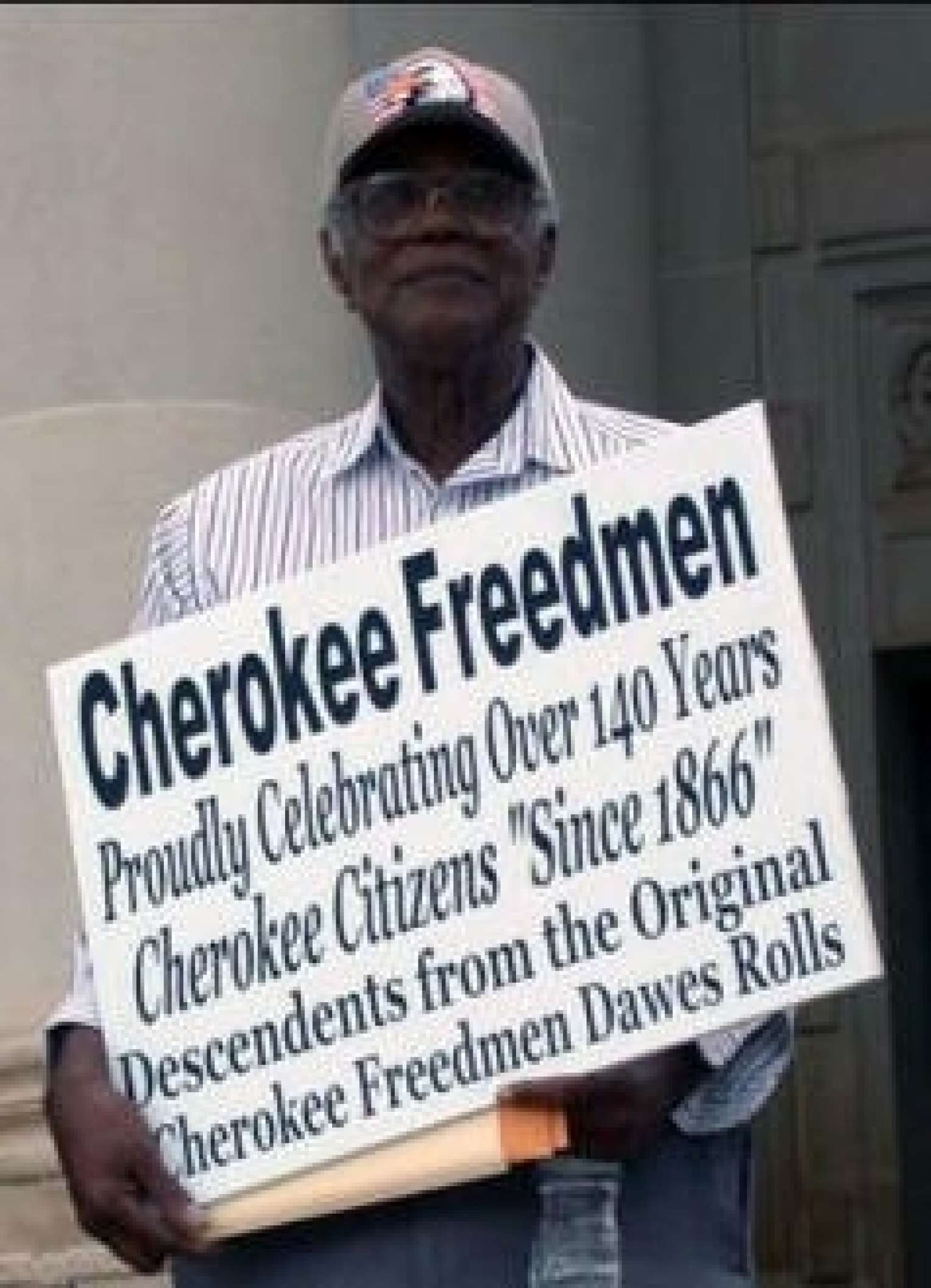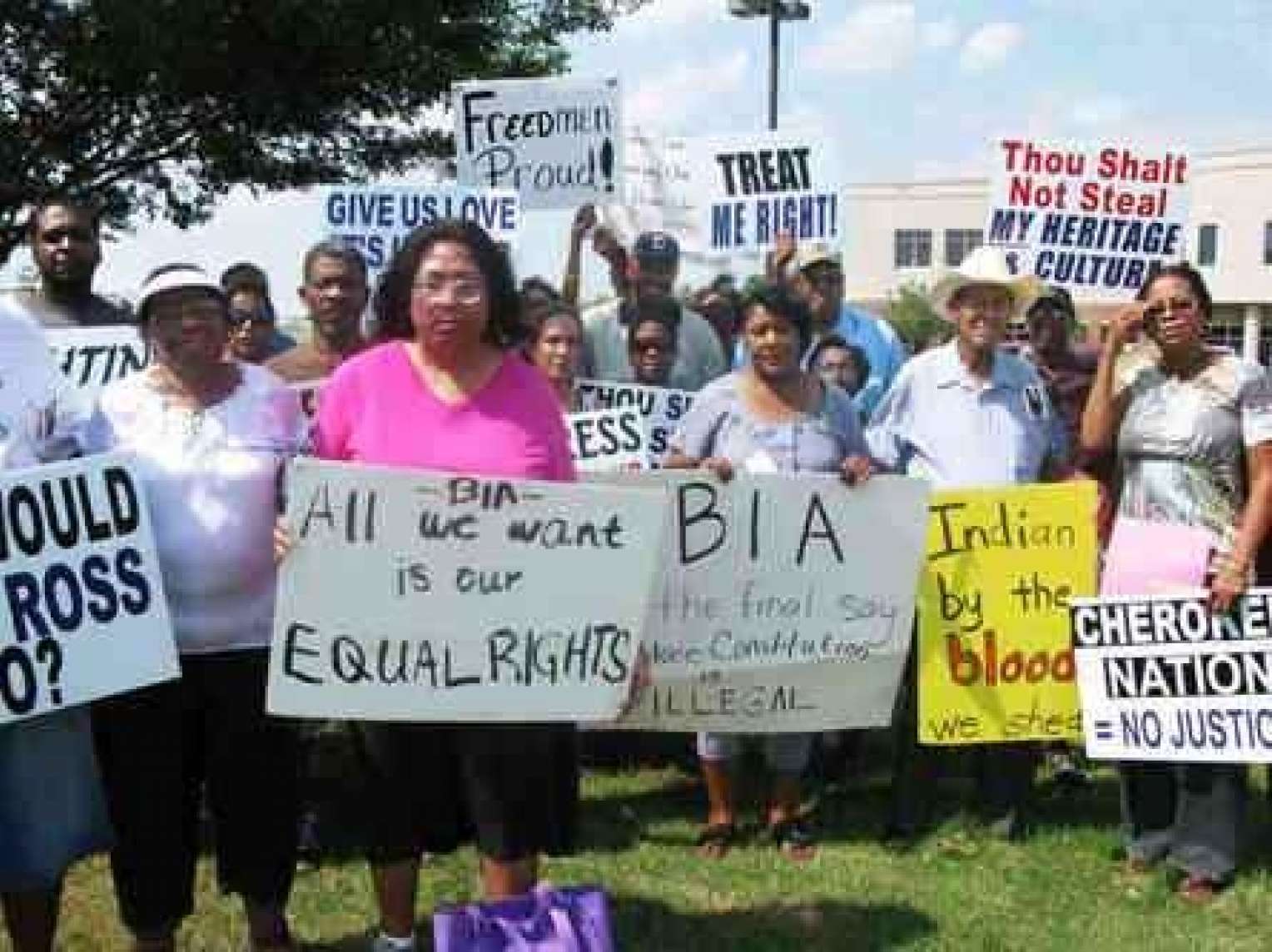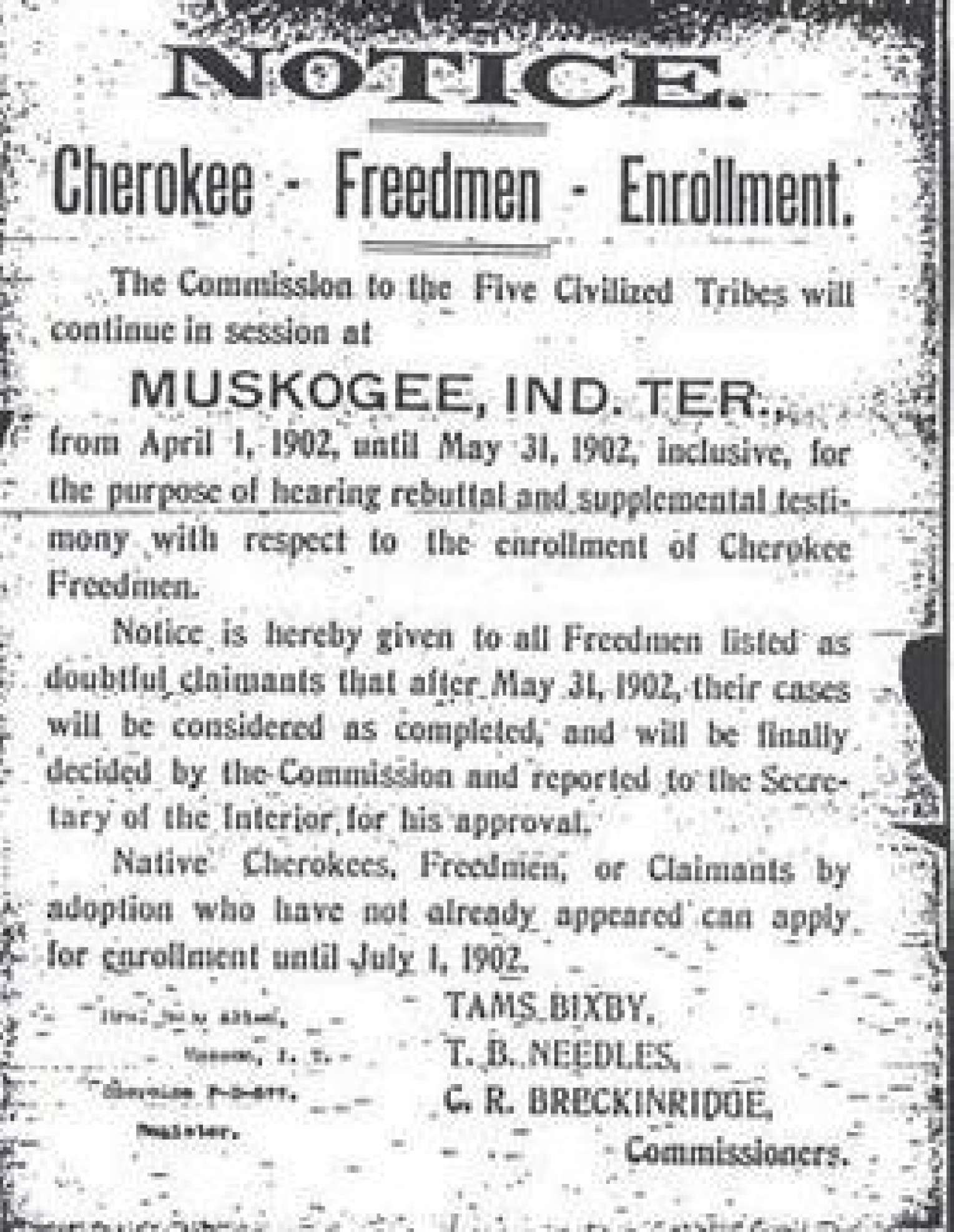 Relevant Links
Descendants of the Freedmen of the Five Civilized Tribes
Blog post by Celia Naylor, "History Lost in the Cherokee Freedmen Controversy," First Peoples: New Directions in Indigenous Studies blog, October 5, 2011.
Questions for Classroom Discussion
1. How are the concepts of race and sovereignty used in this article? How does Sturm parse through various notions of race as they relate to indigenous communities? How does each notion of race translate to a different understanding of the position of Cherokee Freedmen inside or outside the Cherokee nation?
2. What is the argument made in the article about the juxtaposition of civil rights versus tribal sovereignty? How have these concepts become intertwined in this case throughout its history and how does the author extricate their various meanings to offer a more complex understanding? What role does kinship play in the historical context of Cherokee Indians and their understandings of race and sovereignty?
3. How does settler colonialism further complicate understandings of race as they relate to indigenous communities in North America?
4. Take Sturm's argument in her conclusion about being more attentive to the ways in which race troubles forms of sovereignty based on mutual recognition: what would such a scenario look like? Think through and present a scenario in which notions of civil rights, tribal sovereignty, and race lead to the potential of mutual recognition, rather than against.
Further Reading
Byrd, Jodi A. 2011 "'Been to the Nation, Lord, But I Couldn't Stay There': American Indian Sovereignty, Cherokee Freedmen, and the Incommensurability of the Internal." Interventions 13, no. 1: 31–52.
Cattelino, Jessica. 2008. High Stakes: Florida Seminole Gaming and Sovereignty. Durham, N.C.: Duke University Press.
Kauanui, J. Kēhaulani. 2008. "Colonialism in Equality: Hawaiian Sovereignty and the Question of U.S. Civil Rights." South Atlantic Quarterly 107, no. 4: 635–50.
Klopotek, Brian. 2011. Recognition Odysseys: Indigeneity, Race, and Federal Tribal Recognition Policy in Three Louisiana Communities. Durham, N.C.: Duke University Press.
Naylor, Celia. 2008. African Cherokees in Indian Territory: From Chattel to Citizens. Chapel Hill: University of North Carolina Press.
Sturm, Circe. 2002. Blood Politics: Race, Culture, and Identity in the Cherokee Nation of Oklahoma. Berkeley: University of California Press.
Strum, Circe. 2011. Becoming Indian: The Struggle over Cherokee Identity in the Twenty-first Century. Santa Fe, N.M.: School for Advanced Research Press.