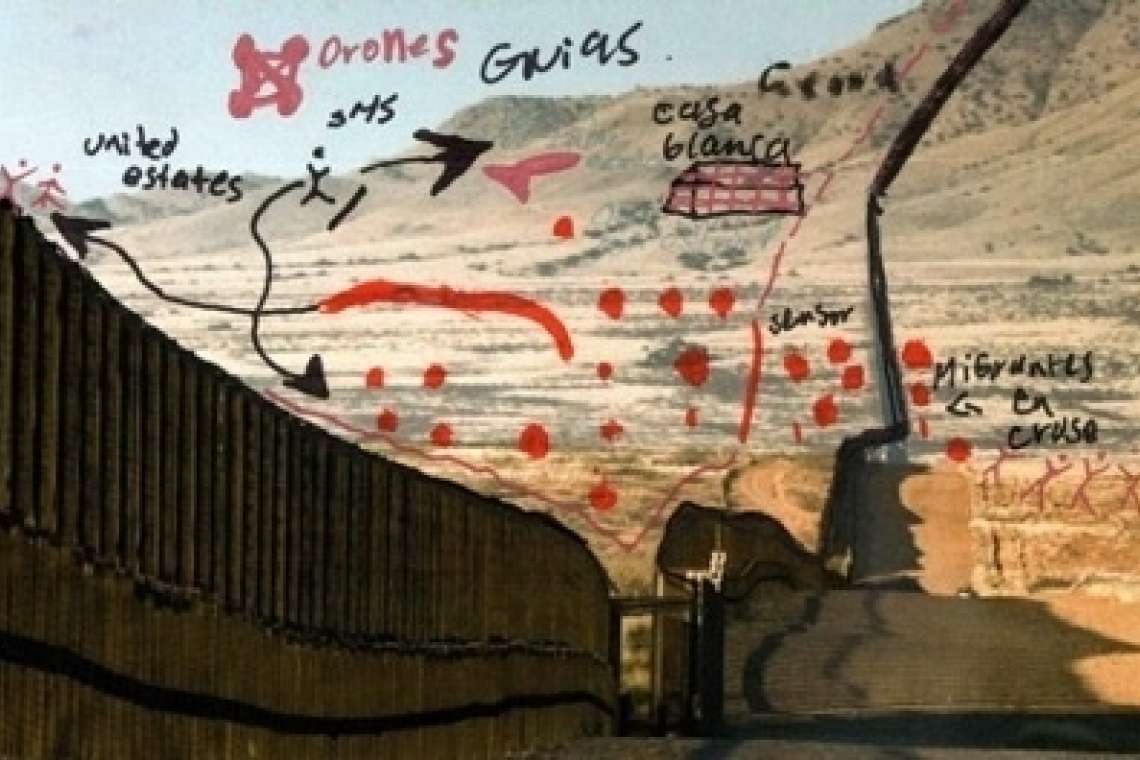 From its inception, the Trump administration was hyper-focused on immigration and enforcement. During his campaign, Trump described Mexican migrants as rapists and drug mules and pledged to deport all the undocumented. The Obama administration had also targeted migrants, ushering in record levels of detention and deportation; by the end of his administration, Obama had deported over three million immigrants. And yet there were critical departures in the rhetoric and arc of enforcement policies across these administrations. By tracing a set of continuities and departures across the Obama and Trump administrations, this essay links the production of "illegality" via law and policy (De Genova 2002), and its reconfiguration across administrations, to an expanding immigration enforcement apparatus. In centering continuities alongside departures, and the ways activists have navigated the differing social positions of migrants in challenging immigration restrictions, this essay sets a foundation for assessing the current Biden administration.
Continuities of Enforcement
Inheriting a robust enforcement apparatus, both the Obama and the Trump administrations began their tenures by expanding and reshaping that enforcement. In keeping with his moniker, Deporter-in-Chief, Obama escalated deportations every year until his final two years in office, with a historic high of 432,228 deportations in 2013. Trump reversed the downward trend in deportations; between 2017 and 2019 deportations increased 25 percent, reaching a high of 395,885 in 2019 (https://www.dhs.gov/immigration-statistics/yearbook/2019/table39).
Central to the Obama administration's capacity to target, detain, and deport migrants was the expansion of enforcement into the interior of the nation. The use of the 287(g) provision of the 1996 Illegal Immigration Reform and Immigrant Responsibility Act allowed local law enforcement to be trained and deputized to enforce federal immigration laws through a partnership with Immigration and Customs Enforcement (ICE). Even more far-reaching, Secure Communities (S-Comm) gave immigration officials a technological presence in prisons and jails throughout the country and made the policing of immigrants easier and less subject to case-by-case discretion (see Abrego et al. 2017). In 2014 things changed, due in part to the resistance of activists, advocates, states, and localities; the administration narrowed interior enforcement by limiting the grounds for deportation, allowing for more discretion, and replacing S-Comm with the Priority Enforcement Program. The Trump administration attempted to resurrect Obama's earlier enforcement successes by increasing 287(g), re-instating S-Comm, and resuming high-profile raids paired with escalations in border enforcement. His efforts to expand interior enforcement were mitigated by the mounting resistance of "sanctuary" states and localities that refused to cooperate with federal enforcement efforts to varying degrees (see Coutin, this series).
Departures: The Legal Parsing and Flattening of the Undocumented
The Trump and Obama administrations departed from one another in whom they targeted for protection and enforcement. Over the course of the Obama administration, the undocumented were legally parsed into the exceptional and the criminal. Three key moments set this legal foundation: the Morton Memos (2010, 2011) reiterated and clarified enforcement priorities and prosecutorial discretion for ICE officials; Deferred Action for Childhood Arrivals (DACA) ensured substantial protections against deportation for qualifying DREAMers (the DREAM Act is a legislative proposal that would provide a pathway to citizenship for immigrants who arrived in the United States as children); and the Johnson Memo (2014) further narrowed enforcement priorities and shifted enforcement to the U.S.-Mexico border and to recent border crossers. It was "felons, not families. Criminals, not children. Gang members, not a mom who's working hard to provide for her kids," Obama assured the public, that would be subject to the full weight of enforcement.
In contrast, Trump legally flattened migrants across a range of statuses by rendering them "illegal." This was done in two moves. First, the legal parsing among the undocumented was undone through executive orders that prioritized all the undocumented for enforcement and by efforts to rescind DACA. Second, illegality was extended to migrants across a range of legalities through efforts to expel them or to restrict their access to the interior of the nation. Examples include efforts to rescind Temporary Protected Status (TPS) for migrants from countries like Haiti and El Salvador, executive orders that restricted the entry of would-be migrants from predominately Muslim countries ("Muslim ban"), and actions that restricted entry to asylum seekers through DHS's Migrant Protection Protocols ("Remain in Mexico"). Through these and other efforts, the Trump administration systematically racialized, criminalized, and targeted migrants irrespective of legal status.
Contesting Enforcement and Illegality
Activists and advocates contested the continuities in enforcement and the departures in the legal reconfiguration of illegality across administrations. Under Obama, activists targeted the legal parsing among the undocumented and the rise in detention in deportation. This was exemplified by the #Not1More campaign that called for an end to all deportations, and by the transgressive activism of "exceptional" undocumented youth who challenged S-Comm and 287(g) through civil disobedience, and detention and deportation through ICE infiltrations and re-entry campaigns (Heredia 2015). Activists and advocates also targeted Trump's efforts to flatten and illegalize migrants by challenging each high-profile effort to reconfigure illegality; from lawyers and activists protesting and offering aid at airports in the aftermath of the "Muslim ban" to campaigns challenging the rescinding of TPS. In addition, Trump's attempts to strengthen the enforcement apparatus have also been challenged with calls to abolish ICE intensifying across multiple activist organizations and becoming more mainstream.
Across administrations, activism has also centered vulnerable populations, highlighting the impacts of enforcement on these groups and amplifying calls to end enforcement. For example, organizations like La Familia: Trans Queer Liberation Movement have highlighted and campaigned for an end to trans detention (see Luibhéid and Chávez 2020). Activists have also challenged the detention of unaccompanied minors and family separations. These campaigns have roots in the Obama administration but were intensified under the Trump administration and have continued into the Biden administration. Activists, then, have been attuned in their activism to the continuities and departures in enforcement across administrations. What they seek is an alternative policy field that supersedes previous administrations in upending enforcement, in acknowledging state complicity in producing and benefiting from illegality, and in upholding the dignity and livelihoods of all migrants.
References
Abrego, Leisy, Mat Coleman, Daniel E. Martinez, Cecilia Menjívar, and Jeremy Slack. 2017. "Making Immigrants into Criminals: Legal Processes of Criminalization in the Post-IIRIRA Era." Journal of Migration and Human Security 5, no. 3: 694–715.
De Genova, Nicholas P. 2002. "Migrant 'Illegality' and Deportability in Everyday Life." Annual Review of Anthropology 31: 419–447.
Heredia, Luisa Laura. 2015. "Of Radicals and DREAMers: Harnessing Exceptionality to Challenge Immigration Control." Special issue, Complicating the Politics of Deservingness: A Critical Look at Latina/o Undocumented Migrant Youth, Association of Mexican American Educators Journal 9, no. 3: 74–85.
Luibhéid, Eithne, and Karma R. Chávez, eds. 2020. Queer and Trans Migrations: Dynamics of Illegalization, Detention, and Deportation. Urbana: University of Illinois Press.