Screening Room: Bad Friday: Rastafari After Coral Gardens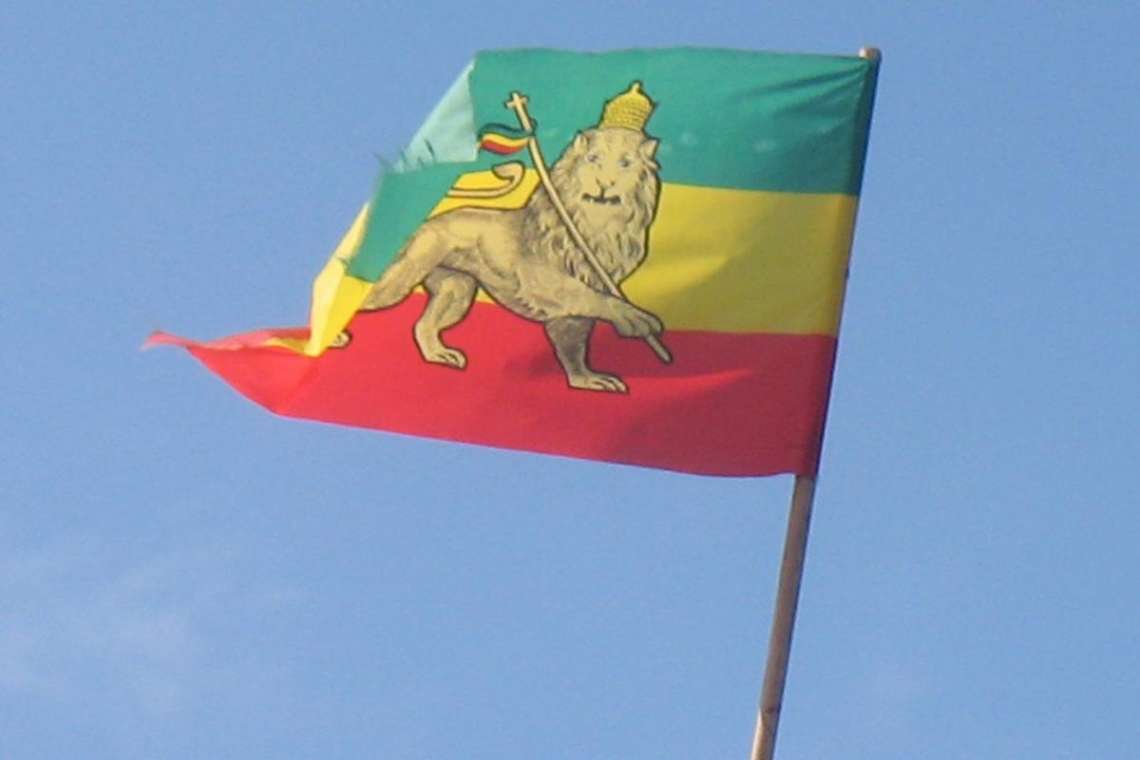 Once again, thanks for taking part in our Screening Room series. We hope you were able to enjoy the film! Bad Friday: Rastafari after Coral Gardens has been taken down, but this page will be up with the filmmaker interview and other teaching resources.
We are excited to present the film Bad Friday: Rastafari after Coral Gardens by anthropologists and filmmakers Deborah A. Thomas and John L. Jackson Jr, and Junior "Gabu" Wedderburn." The documentary delves into the history and aftermath of the 1963 Coral Gardens "incident" when the government, shortly after Jamaica's independence, violently persecuted the Rastafari community. The film explores this history through a juxtaposition of archival material with testimonials and recollections of Rastafari elders about their experiences of violence leading into, during, and in the aftermath of Coral Gardens. Bad Friday delves into the ways in which violence, poverty, and beliefs are entangled in post-colonial national politics. Through their memories of trauma and attempts at reparations the film explores how recollections of violent histories become part of a community's present and the futures they imagine.
Accompanying the film is an interview with anthropologist and filmmaker Deborah A. Thomas, as well as a study guide with additional classroom resources.
Synopsis
For many around the world, Jamaica conjures up images of pristine beach vacations with a pulsating reggae soundtrack. The country, however, also has one of the highest per capita murder rates in the world, and the population is actively grappling with legacies of Western imperialism, racial slavery, and political nationalism—the historical foundations of contemporary violence in Jamaica and throughout the Americas. Bad Friday focuses on a community of Rastafarians in western Jamaica who annually commemorate the 1963 Coral Gardens "incident," a moment just after independence when the Jamaican government rounded up, jailed, and tortured hundreds of Rastafarians. It chronicles the history of violence in Jamaica through the eyes of its most iconic community and shows how people use their recollections of past traumas to imagine new possibilities for a collective future.
Biography
Deborah A. Thomas, Director, is Professor and Chair of the Graduate Group in the Department of Anthropology at the University of Pennsylvania. She is the author of Modern Blackness: Nationalism, Globalization, and The Politics of Culture in Jamaica, Exceptional Violence: Embodied Citizenship in Transnational Jamaica, and co-editor of the volume Globalization and Race: Transformations in the Cultural Production of Blackness. Thomas has published two article in Cultural Anthropology, "Racial Situations: Nationalist Vindication and Radical Deconstructionism" (2013), and "Democratizing Dance: Institutional Transformation and Hegemonic Re-Ordering in Postcolonial Jamaica" (2002). Prior to her life as an academic, she was a professional dancer with the New York-based Urban Bush Women.
John L. Jackson Jr., Director, is Richard Perry University Professor of Communication and Anthropology at the University of Pennsylvania. He has produced several fiction and non-fiction films, features, and shorts. He is the author of Harlemworld: Doing Race and Class in Contemporary Black America, Real Black: Adventures in Racial Sincerity, and Racial Paranoia: The Unintended Consequences of Political Correctness. Jackson's essay, "Black Israelites: DNA and then Some," is in the August 2013 issue of Cultural Anthropology.
Junior "Gabu" Wedderburn, Producer and Music Director. Wedderburn is an accomplished percussionist who has performed and recorded with a variety of well-known reggae artistes, and who has also composed percussive scores for dance. His own percussion group, Ancient Vibrations, was founded in 1986 and presents the Afro-Jamaican drumming forms that are foundational to contemporary reggae music in Jamaica. Wedderburn has played with The Lion King on Broadway since it began development in 1997.
Interview with Deborah A. Thomas
Patricia Alvarez: After doing extensive fieldwork and research in Jamaica, how did the decision to make a film on an aspect of your research come about? Why did you decide to focus on the Coral Gardens incident?
Deborah A. Thomas: I was working on the book about violence in Jamaica and I knew that I wanted to do a chapter about state violence against members of the Rastafari community, and specifically about the Coral Gardens incident of 1963, which I had known about but which wasn't really part of a more general collective national memory. I felt that this would help to demonstrate how the boundaries of citizenship had been delineated over time, and to remind people that while Jamaica is known all over the world because of Rastafari and reggae music, the brethren and sistren were primarily understood – by the government and citizens alike – as a threat to social and political order. All year during 2007, there were events organized to commemorate the bicentenary of the abolition of the slave trade, and one day I saw a notice in the Gleaner, one of the daily newspapers, that that there was going to be a commemoration of the Coral Gardens incident as part of the events celebrating the bicentenary of the abolition of the slave trade in 1807. I went down for the commemoration with my old friend Junior Wedderburn (who became one of the producers and the music composer/director for the film), a Ras originally from Port Antonio, Jamaica who migrated to the US in the 1980s, and who is currently the lead percussionist for the Lion King on Broadway. Junior was interested in going because he had never heard about Coral Gardens, despite being a Ras himself. While there, we connected with several elders who told us their stories about what had happened to them in 1963. We went back to visit one of them several months later, and I asked him whether he would mind retracing his steps with us from those days, show us in the landscape where it was that his neighbors came to apprehend him, where they chained him to another Rasta, where they threw them in the back of a truck, where they took them to the police station, and so on. He said he'd be happy to do that, "but wouldn't it be better on film?" I laughed, and said "of course," because though Junior and I hadn't worked in film before, John is a filmmaker, and so we figured this was something we could do to help the community get the word out, and to provide support in whatever ways for their efforts toward reparations.
Patricia Alvarez: In what ways was fieldwork central to the filmmaking process? As an anthropologist how do you see filmmaking and ethnographic work intersecting or complimentary to each other?
Deborah A. Thomas: The process of making the film was no different, really, from the process of conducting ethnographic research. It was definitely detective work over a long time – Junior and I probably were going five or six times a year for 3 years to track down both the people and the story. Because so many of the elders who went through the persecution that resulted from the original land dispute at Coral Gardens were not from that area and didn't know the principles, they did not themselves (at the time) have a good understanding of why they were being jailed, beaten, tortured. Finding people who could share insights regarding Rudolph Franklin and his friends, as well as anything related to what was happening in and around Montego Bay at the time, was difficult. In part this is because people have passed on, or because the focus of the commemoration isn't really the original event but the aftermath of that event (the government round-up of Rastafari all over Jamaica). But it's also because there are those who were closer to the events of April 11, 1963 who were unwilling to talk on camera (or tape recorder) because politically it is still a somewhat unresolved issue – the people who owned the land in 1963 still own the bulk of land in St. James parish, and the family is still involved in politics in the area. So there was a lot of digging we had to do, and that took time. It also took time to build a trust in the story, and with the community who had the most at stake with the film, which was the Rastafari Coral Gardens Committee. We were lucky in that the chairperson of that committee when we started working on the film contacted us and worked with us, hand in hand, side by side. Sadly, he passed before the film was finished, and another Ras took over in that capacity who was also incredibly supportive. This was something the community wanted, something they had been trying to do with other filmmakers who, for one reason or another, were just unable to follow through. Because we had some resources, and because we could make time for it, and because we were interested, we happened to be at the right place at the right time. And to me, though the work on it was episodic rather than continuous (which in the end was better for the film), it felt no different from any previous ethnographic pursuit. Of course film brought another dimension to the interactions, both in the moment and in the negotiation, with members of broader organized bodies of Rastafari, of what film can and cannot do. These are issues I take up a little in the last chapter of Exceptional Violence, which is about Coral Gardens but also attempts to think through the larger sphere of which the commemoration is only a small part.
Patricia Alvarez: Through the film you present a complex and layered narrative that explores the ways in which violence, poverty and belief are intertwined in Jamaica through the experiences of the Rastafarian community. In order to create this complex narrative you combine the use of archival material alongside with the oral histories of survivors. Can you discuss the process of working with archival material and oral histories as a way of creating such a layered film structure?
Deborah A. Thomas: The film is really just a part of a much broader story of violence, poverty, notions of development, and processes of state formation – and it's this broader story I try to tell in Exceptional Violence. Dealing with Coral Gardens was a way to think through how Rastafari marked the boundaries of respectable citizenship, but this story is completely imbricated within the bigger picture of violence in Jamaica. For example, another traumatic event occurred for Rastafari during the 1960s, which was the 1966 bulldozing of "Back O'Wall," the shantytown community in West Kingston that was home to recently arrived rural migrants and poor city dwellers, including the largest concentration of Rastafari since Howell's commune at Pinnacle was demolished by the government in 1954. Once these dwellings were razed, a new community was built by the then Member of Parliament for the area, Edward Seaga. This community was called Tivoli Gardens, and some readers probably know that it is this community that is considered the most notorious "garrison" in Kingston, and it is from this community that Christopher "Dudus" Coke was extradited to the U.S. to face federal charges. In other words, these stories are all connected, and in a way this is what was also made clear by sifting through so much archival material. There are two brilliant archivists we worked with at the National Library and the Gleaner – Jason Smith and Sheree Rhoden, respectively. They sat with me for hours and hours showing footage or images, and in Sheree's case looking for articles that would give additional insight into the period. Other Rastafari also had their own versions of archives to share, and here I'm thinking principally of Philmore Alvaranga, one of the founders of the Mystic Revelation of Rastafari. He has books upon books upon books chronicling his understanding of the history of Jamaica in the world and especially of Rastafari. People's own oral histories of what they experienced are exactly that, their own oral histories, which means that often they do not correspond to other histories of the events, or they don't necessarily have a sense of the bigger picture. Again, this is because so many of these brethren were not from the area in Montego Bay where the events originally happened, and they had no understanding of what was happening to them, in many cases, until they were already in jail and able to communicate withother brethren about what was going on. We wanted to show these gaps, to not privilege one account of the events, and to allow the discrepancies to emerge without having to authorize them in one way or another. Sometimes people ask me afterwards what "really" happened, but we really wanted to allow people to feel how they must have felt at the time – a little unclear on the particulars but outraged at the effects.
Patricia Alvarez: It was really powerful to see the official history of these events, the perspective of the survivors and of the policeman persecuting the Rastamen. How was the process of engaging with the violent and traumatic memories from the Rastamen that underwent these experiences?
Deborah A. Thomas: The elders were so ready and willing to share their stories. I wasn't sure what it would be like to show up with cameras and start filming and was ready for various levels of suspicion, but instead most times they started talking before we were even done getting the mics hooked up properly. We went around with Junior Manning, then chairperson of the Coral Gardens Committee, which helped to open a way for us, but generally the elders were just very present to the project and generous with their insights. Angry still, but resolved. And because it was so long ago, and because it was just one incident within a longer history of persecution against Rastafari, they were not still living in their trauma. It was really inspiring, actually, to work with them and then to watch them watching themselves on screen at the commemoration when we first showed the film in 2011.
Patricia Alvarez: Could you speak to your engagement with the police officer in discussing the events and interviewing him?
Deborah A. Thomas: It was amazing finding him, actually. We had been asking around for policemen, and a friend of mine who is from MoBay was trying to help because her father had been a policeman, but no one was willing to talk (and many of the police who were deployed that day had already died). One day, while I was in Beloit, Wisconsin visiting a friend, a book came up on my Amazon preferences called Rastafari Uprising at Coral Gardens by Selbourne Reid. I immediately ordered it and read it cover to cover when it arrived. It was not at all what I would have expected from a police officer. In many ways it was a very sympathetic account of the events and the context within which the events occurred, as well as an explanation of how Rastafari were viewed at the time by Jamaicans generally and the police specifically. The book was self-published through a Christian press, so I contacted the press and left a message for him. He called back, saying that he receives lots of queries that he usually doesn't respond to, but that there was something in my voice that made him want to call back. And indeed, it's that kind of serendipity that occurred throughout the process of making the film. At any rate, we spoke on the phone – I told him how impressed I was with his book, and how moved I had been by particular passages. Eventually, I asked if we could interview him for the film, and he agreed. He now lives in Florida, so we flew down to spend time with him and put him on camera. He also came to a screening we did in Miami that was organized by members of the Rastafari community there. After the screening, we had a discussion with myself, Junior, Ras Iyah V (chairperson of the Coral Gardens Committee, whom we had brought up for the event), and Mr. Reid. He was amazing – audience members were excoriating him to the extent that each one of us had to defend him on one occasion or another, and to commend him for even having the courage and principle to come forward now (especially since others who could have shed some important light on the incident refused to do so publicly). Eventually someone noticed that we were all on stage together – police and Rasta and interested third parties – and that this was a feat in itself.
Patricia Alvarez: It seems that the Coral Garden events are not spoken about much outside the Rastafari community. What are the politics of memory at play in Jamaica?
Deborah A. Thomas: In fact, these events are also largely unknown within the Rastafari community. In part, as I explain in the book, this is because Rastafari doesn't chronicle its history like this; it doesn't rely on histories of suffering to consolidate community. But it's also something that families, even working class families, wouldn't have necessarily discussed with their children for fear of driving them sympathetically to Rastafari at a time when that community was seen as the epitome of everything backward, radical, and fearful. So it has been pretty amazing to watch audiences of Jamaicans at screenings come to discover a new aspect of their own history, and to watch younger Rastafari in particular develop a newfound respect for their elders. It has also opened conversations among generations in diaspora that have been phenomenal to watch. But one of the reasons this is only recently becoming a known event in Jamaican history is because it does not fit into the triumphalist narrative of nationalism. Jamaica became independent in 1962, the year before Coral Gardens, and around that time there was significant agitation against local leadership, which many saw as having taking over workers' struggles without providing a real alternative to colonial hierarchies of rule. Any kid in Jamaica learns that there was a rebellion against slavery in 1831, that there was a rebellion against land dispossession and arbitrary colonial terror in 1865, that there were workers' rebellions throughout the late 1930s, and that then we became independent. To then be confronted with a government unleashing its forces against members of its own population doesn't work within that teleology. There are other incidents like this, and like Coral Gardens, they're only now becoming part of a more general national "memory," as well as a process of questioning of what independence has meant.
Patricia Alvarez: In the film we meet one Rastafari women and hear her account of how she helped hide her husband from the police. What was the role of women during these violent times?
Deborah A. Thomas: One of the things we've heard from women, and especially feminist Rastafari, is that they'd like to see more women's stories. Generally, this would also be my position. But in this case, it really is an incident in which men were targeted. To my knowledge, there was only one woman who was herself arrested with her husband, and she died over a decade ago. I have also heard the testimony of another woman (audiotape), but since she also passed before we started working on the film we never had the opportunity to interview her directly. This meant that we had to incorporate women's voices in other ways. One is by using Empress Enid's story,which has become iconic within the community. But we also used a song called the "Elder's Song" as a touchstone in the film, and this was composed by a Jamaican woman Rastafari, who is now living in Brooklyn. We chose her song over another, written by a man that deals explicitly with Coral Gardens, because we wanted her voice. We also asked a friend who is well known on radio and within civil society activist circles in Jamaica to do the narration. And where we can we incorporate women's and girls' voices. Less explicitly, I feel the feminist impulse in the film is also embedded in the commitment to keeping the story open, in not having a plethora of expert talking heads, and in refusing to authorize a dominant version of events.
Patricia Alvarez: As the Rastafari community grows globally and has become an icon of Jamaican culture, how has their role and perception within the nation changed? Is this acommunity still struggling with poverty and violence?
Deborah A. Thomas: The position of Rastafari vis-à-vis the Jamaican state is much changed since theearly 1960s. As I mentioned earlier, during the early years of independence, Rastafari were seen as a threat to the consolidation of the new nation because they did not accept the authority of the Jamaican political leadership (instead seeing Africa as "home"); they did not subscribe to capitalist economic and social development models; and they attempted to turn the normalized hierarchies of color and class on their heads through both linguistic and ideological reconstruction. Now, Jamaica is known all over the world because of Rastafari and reggae music, and though some Rastafari maintain an opposition to political participation, newer organized groups have sought to create relationships with the state in order to advocate for their interests within the Jamaican polity via both local and transnational institutional fora. The scale of Rastafari's impact and critical intervention, therefore, both locally and transnationally, has intensified to the extent that elements of the community's language, worldview, and day-to-day practice have become part of the nation's performance of itself. It is Rastafari, in other words, that is largely responsible for the growth of black pride and consciousness in Jamaica, and that has put Jamaica on the map globally, and particularly throughout the post-colonial world. Coral Gardens has also been able to capture sympathetic public attention because we are now fifty years on from the incident – most of the police who were directly involved have either passed on or "repented" in one way or another; and while some of the families who were influential in the persecution of Rastafari in that area at that time are still active in the community, the general will of the population has changed. What I mean to say is that it has been possible to create this archive now because while the question of racial equality remains open-ended, significant transformations have occurred globally that no longer render Rastafari a threat to citizenship and nationalist integrity. That said, the conditions in which many of the elders live are quite terrible, and the original breaks with their families (due to their faith) have meant that even where they could, family members do not necessarily feel a responsibility for them. For instance, one of the elders we interviewed for the film died before we were able to give him a copy of the film and his own interview, and we found out that he died from dehydration, despite the fact that his own daughter lived not even a stone's throw from him. This is another reason it was important for us to do this film, to support the elders financially. All the proceeds from the film go back to them through the Rastafari Coral Gardens Committee and though it's never a ton of money, every little bit helps.
Patricia Alvarez: The film ends discussing reparations within the Rastafari community in Jamaica and their claims on indigeneity. There is a wider conversation among scholars about the relationship between blackness and indigeneity, and how these are not mutually exclusive categories. Can you expand on how the claims of indigeneity within the Rastafari community come about? In what ways is indigeneity a useful category for the community and to obtain reparations?
Deborah A. Thomas: Yes, there is an excellent and emergent literature on this, primarily within Latin American contexts. And there is an older literature within Caribbean Studies thinking through what it means to be "indigenous" in the New World, with Sylvia Wynter proposing that it is the process of creolization, and making use of land, that marks Caribbean populations as indigenous. Rastafari who work through this rubric generally argue that it is their connection to land (and their role of caretakers of the environment) as well as their development of the only original New World religion that marks them as indigenous. What this innovation does is provide them with another scale within which to explore notions of sovereignty and autonomy, a scale beyond the state. This, I think, is productive.

Related Multimedia
Oral Testimonies and Memories of Trauma