Hengdian Dreaming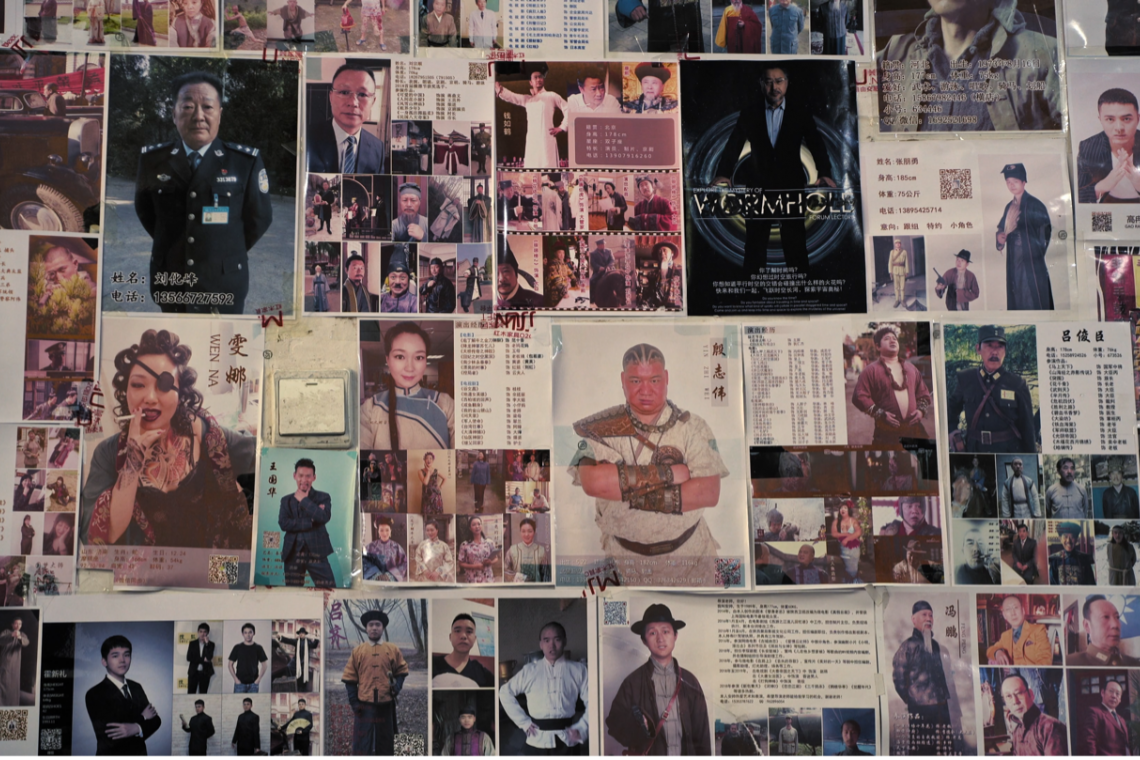 "Another astounding merit of the cinematograph is that it multiplies and immensely softens the play of temporal perspective, training the mind for a gymnastics that isn't always easy: switching from an inveterate absolute to unstable conditionals." — Jean Epstein, The Intelligence of a Machine (2014, 18)
Vapors ascend during the opening titles to suggest that what seems to be is not what truly is. The prosumer camera then gradually intersects with Chinese mobile content creation—the stress here rests on mobile. From the start, Momin's sober, participative, and thoroughly informed camerawork immerses the viewer in Hengdian's multifaceted layering of media worlds, with its shifting re-enactments of Chinese life past and present, all the while punctuated by the skillful calligraphy of one of his participants. Located to the Southwest of Shanghai, Hengdian is home to thousands of people seeking to fulfill their dreams in China's largest film and television production studio—also one of the largest worldwide, easily identifiable due to its replica of the imperial-era Old Summer Palace—as actors and actresses. However, available work on set rarely yields more than background acting in narrative films rife with historical dramatizations. This seems to matter little to labor-seeking newcomers as they become integral to the city's downtown nightly cost-effective entertainment banquet. These aspiring actors and actresses, in their roles as hengpiao ("Hengdian drifter"), stream their festive and leisure activities on Chinese platforms like douyin (known as TikTok to the rest of the world) and kuaishou. The tables then turn as the hengpiao enlist audience members as temporary workers to partake on their entrepreneurial production of media. This dynamic atmosphere is deftly captured by Momin's on-camera and screen-recordings, opening multiple avenues of interpretation instead of offering judgements or ready-made answers. Do hengpiao deserve the condescending attitudes so-called precarious labor is generally met with? Are we witnessing the resocialization or reappropriation of platform capitalism? Are historical reenactments of a glorious Chinese imperial past being displaced by the bourgeoning mediated frenzy of live-streamed performance, perhaps contra national prerogatives? Hengdian Dreaming (2021) acts as a theory-laden media intervention that reveals arising modalities and attitudes towards work in a digital age, as well as exposing how these forms of labor are posing a challenge to state-sponsored reifications of the model worker in China (maybe also elsewhere).
Produced under the tutelage of NYU's social anthropology and cinema studies joint Culture & Media graduate certificate program, Hengdian Dreaming had its debut at the Royal Anthropological Institute Film Festival 2021 and received an honorable mention for the Society for East Asian Anthropology's 2022 David Plath Media award.
We welcome you back to the SCA's Screening Room. Hengdian Dreaming will be publicly available to our viewers for four weeks from publication date.
References
Epstein, Jean. 2014 [1946]. The Intelligence of a Machine. Minneapolis: Univocal Publishing.
Momin, Shayan, dir. Hengdian Dreaming. 2021. 56 min.
Posts in This Series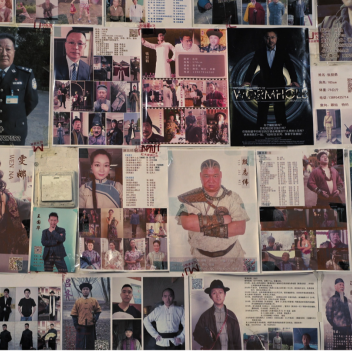 Hengdian Dreaming (2021) will be available on The Screening Room for four weeks from publication date. For more information, please email the filmmaker. ... More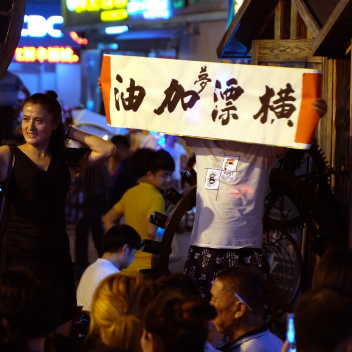 Shayan Momin's Hengdian Dreaming (2021) is many things at once: a visual collage of daily life in one of China's filmmaking centers, an examination of the chang... More