States of Camouflage: Supplemental Material
This post builds on the research article "States of Camouflage," which was published in the February 2015 issue of the Society's peer-reviewed journal, Cultural Anthropology.
Editorial Footnotes
Cultural Anthropology has published other articles dealing with crime and the state, including Donna Perry's "Fathers, Sons and the State: Discipline and Punishment in a Wolof Hinterland" (2009), and Chris Garces's "The Cross Politics of Ecuador's Penal State" (2010), as well as contraband and the state, such as Kedron Thomas's "Brand 'Piracy' and Postwar Statecraft in Guatemala" (2013), and Alexander S. Dent's "Piracy, Circulatory Legitimacy, and Neoliberal Subjectivity in Brazil" (2012).
Cultural Anthropology has also published articles looking at borders, including Rihan Yeh's "Two Publics in a Mexican Border City" (2012), and Karolina Szmagalska-Follis's "Repossession: Notes on Restoration and Redemption in Ukraine's Western Borderland" (2008).
See also Tiana Bakić Hayden's Field Notes on illegality (2014), with contributions by Daniel M. Goldstein (Provocation), Vibhuti Ramachandran (Translation), Daniella Gandolfo (Deviation), and Daniel M. Goldstein (Integration).
About the Author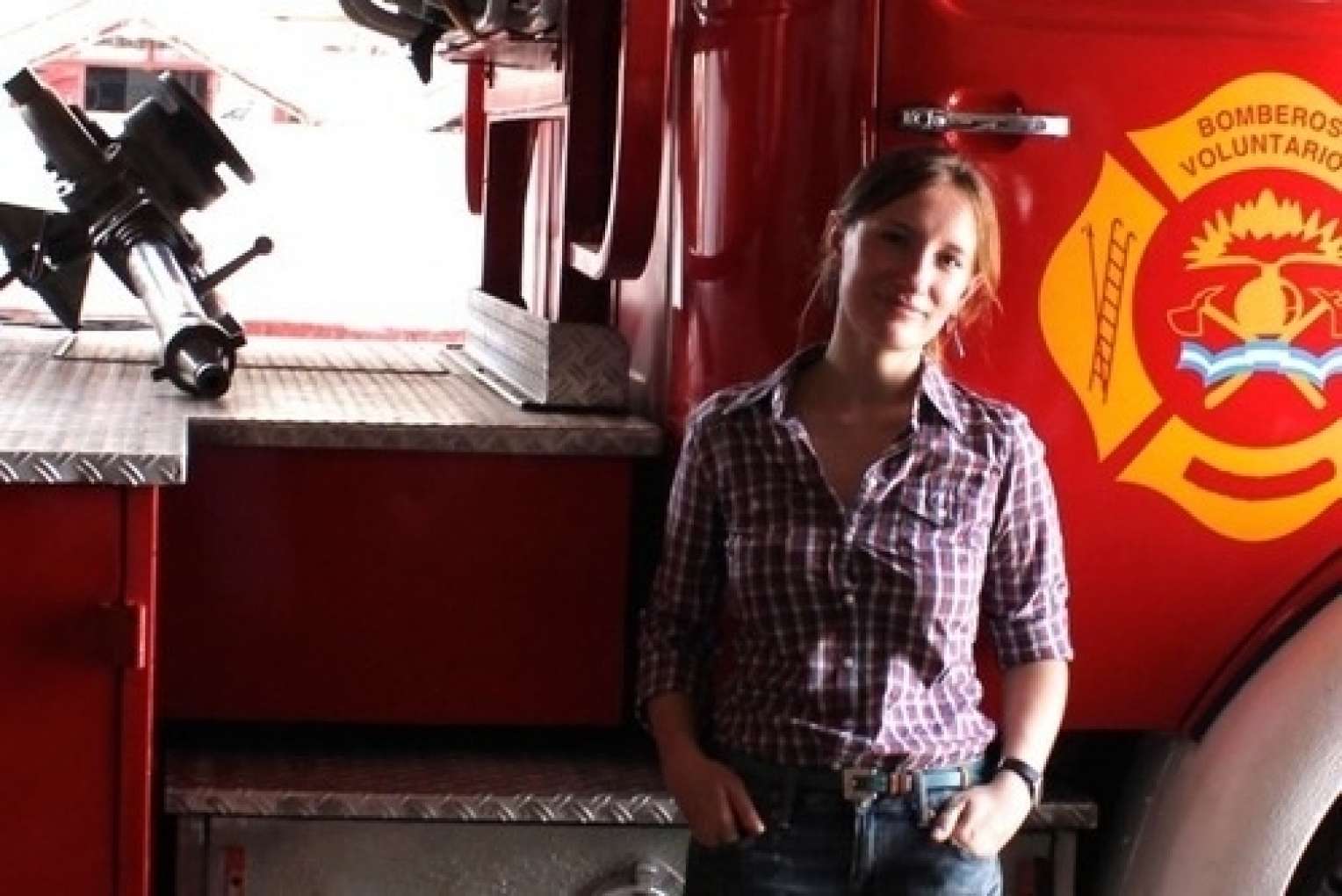 Ieva Jusionyte is an assistant professor in the Department of Anthropology and the Center for Latin American Studies at the University of Florida, where she directs the Crime, Law, and Governance in the Americas program. Since 2008, Jusionyte has been conducting ethnographic research on security, crime, and news media on the borders of Argentina, Brazil, and Paraguay. Based on this work, her first book, Savage Frontier: Making News and Security on the Argentine Border (forthcoming from the University of California Press in 2015) examines how journalists in an allegedly violent South American region draw from their experiences of crime and state terror, and their knowledge of local norms, to contest global and national security discourses and practices. While doing fieldwork in Argentina, Jusionyte has co-produced an investigative television program, "Proximidad: Periodismo de investigación" (Proximity: Investigative Journalism), and made a documentary film, "Bomberos," about volunteer firefighters. With a background in news journalism, Jusionyte frequently comments on Latin American topics for the Lithuanian National Radio. For more on Jusionyte's work, visit her faculty page.
Interview with Ieva Jusionyte
Hilary Agro: What motivated you to do an ethnographic study of news journalism in Iguazú?
Ieva Jusionyte: Before I came to the United States to study anthropology, I worked as a journalist in my home country, Lithuania. Although much media coverage followed the agenda of the government and focused on the events of the day, I noticed how reporters and news editors were making critical decisions on what became part of the story and what was being left out. I was intrigued by how, despite evident differences in editorial policies and political affiliations, news organizations and journalists tacitly agreed on what belonged to the domain of public information and what fell into the category of public secrets, drawing a boundary that could not be explained by the political economy of the mass media alone.
This experience of being a journalist motivated my interest in how news media produces knowledge. It is particularly relevant in situations where the truth is contested and those who wield economic and political power and engage in violence can determine the content of the news. Unfortunately, this happens in many places around the world. I turned my attention to the so-called Triple Frontera (triple frontier, or tri-border area) of Argentina, Brazil, and Paraguay. Like the U.S.-Mexico border, this area has been portrayed as a frontera caliente (hot border) in mainstream media—a haven of international organized crime, including contraband, drug trafficking, human smuggling, money laundering, and even the financing of terrorism. But when I traveled to the region for the first time in 2008, I did not find it anything like what I had read in the press. Puerto Iguazú was a rapidly expanding town in a peripheral border province in northeast Argentina, where the local media, rather than covering crime and violence, focused on the daily issues faced by its residents: shortages of water, power outages, school anniversaries, construction of new hotels, and tourism to the Iguazú Falls. This discrepancy between mass media coverage of the border area and topics raised by local reporters became the basis of my research.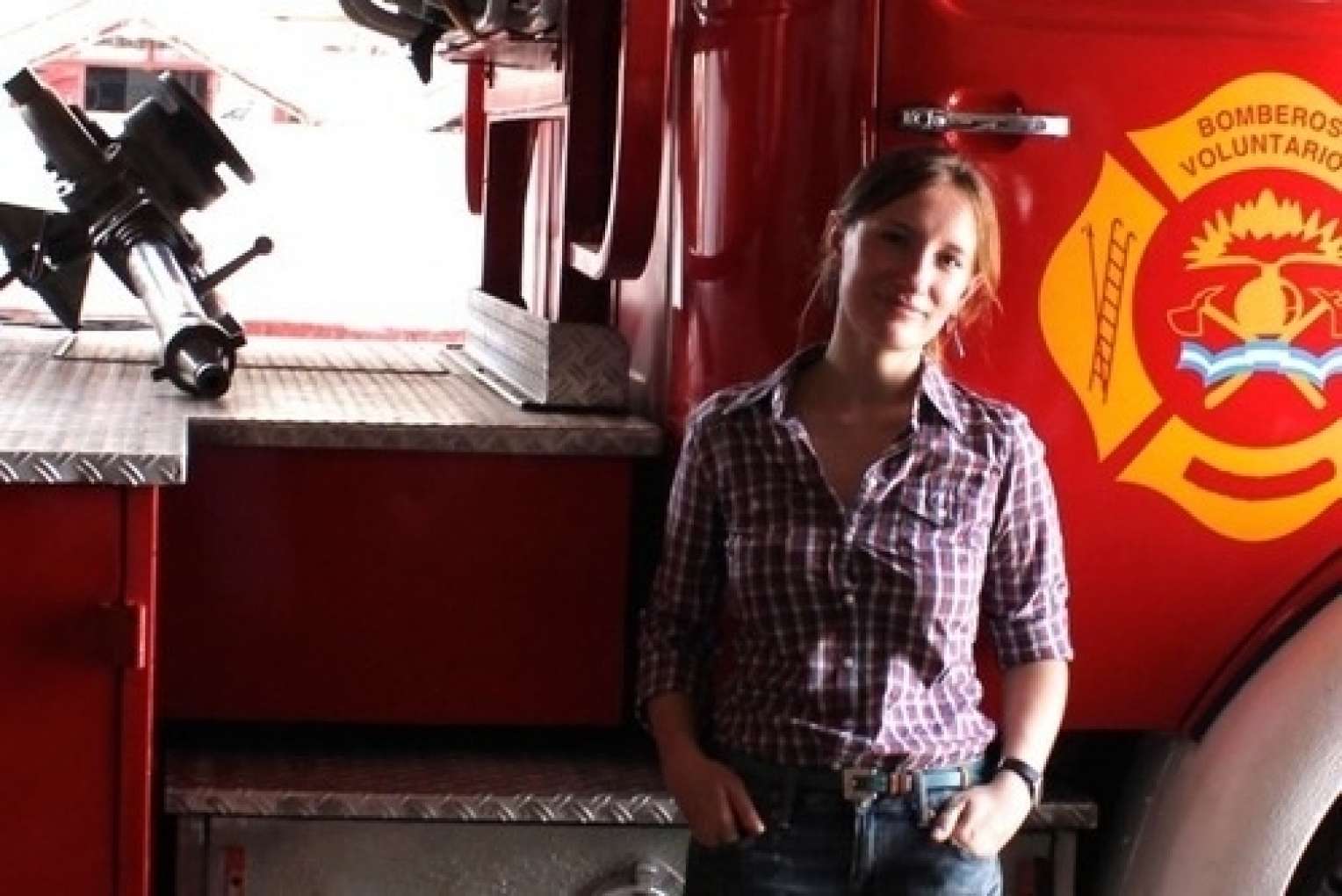 I returned to Iguazú in 2009 and then stayed there for a year in 2010–2011, working alongside local journalists. The more time I spent in the Triple Frontier, the better I understood how news-making is intricately tied to security. What journalists report on and what they leave "off the record" depends as much on their agenda to promote Iguazú as a safe destination for tourists as on their intimate experiences of structural violence, state terror, encounters with urban crime, and on local norms of complicity, which I briefly address in this article. My ethnographic book, Savage Frontier: Making News and Security on the Argentine Border, examines these relationships between security, news-making, and public secrecy in more detail.
HA: Can you elaborate on some of the challenges you faced during the filming of your documentary (Bomberos)? How did the dynamics of competing local interests affect what you were able to produce?
IJ: The filming of the documentary provides a good example of practically maneuvering the boundary between public knowledge and public secret, or information that can go "on the record" (sometimes even staged "for the record") and what must remain "off the record." While spending many hours for many days at the Iguazú fire station and accompanying volunteer firefighters on emergency calls, I heard and saw how some senior officers abused their position for financial or other personal gain. This not only raised suspicion and mistrust of the fire department among the town's residents but sometimes directly hurt rank-and-file volunteers, who had no means of holding their officers accountable and were forced to choose between being complicit with their activities or being dismissed from the service that they identified with. These incidents usually happened behind closed doors but they were common knowledge and I could have found ways to address them in the documentary. After thinking about it carefully, I chose not to.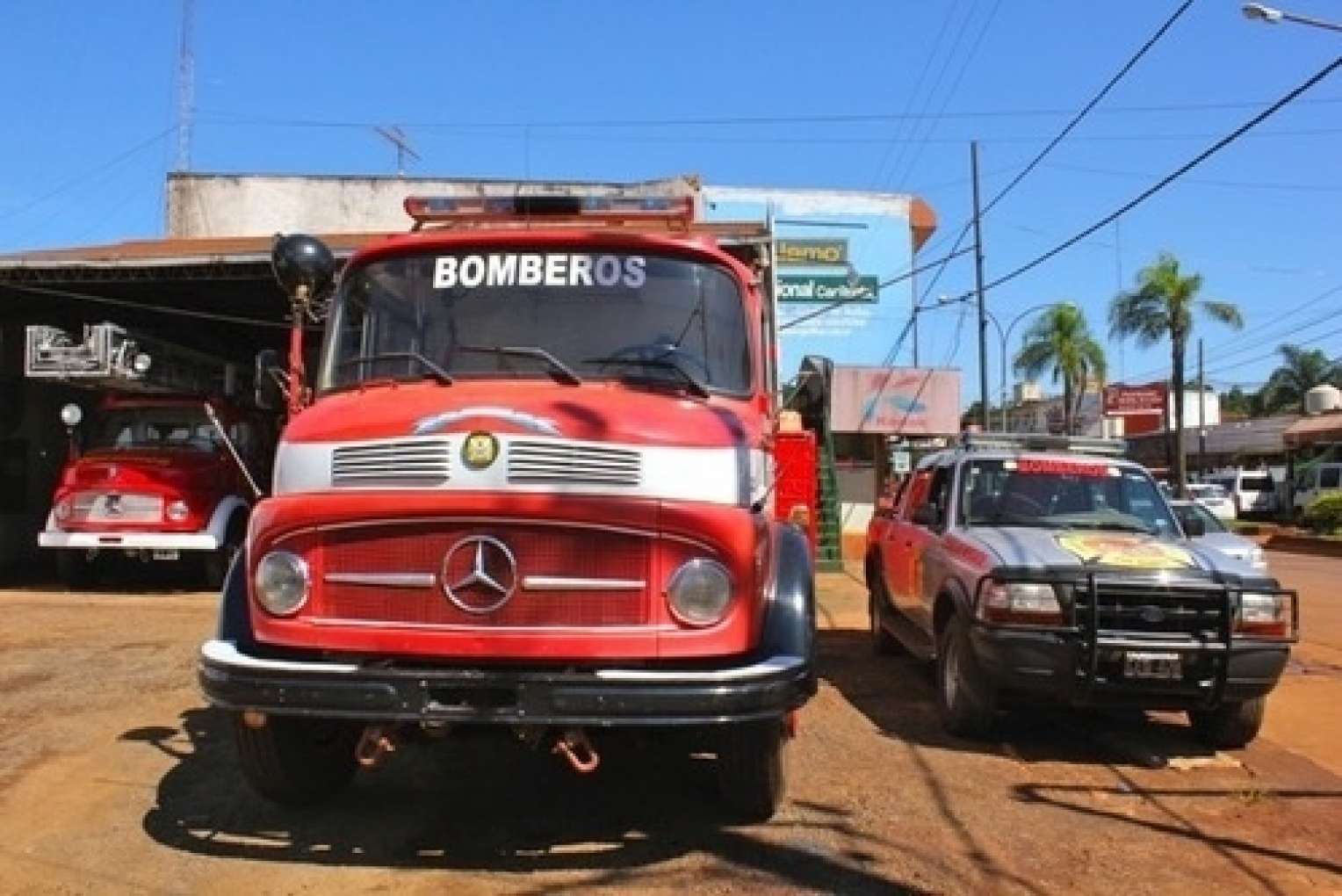 The documentary does not include any scandalous stories. Instead, it depicts the everyday life of firefighters to the extent that they wanted to make it public. This narrative is far from a promotional video—it includes volunteers' complaints that they don't have enough flashlights and protective gear, and that there are leaks in the roof of the firehouse—but, unlike an investigative program, it does not expose "dirty secrets." The purpose of the documentary was not to discredit corrupt or incompetent authorities. Rather, it was my contribution to the fire service and, like the firefighters who appear in it, I hoped that it would improve their working conditions. The chief and other officers planned to use the film to solicit donations of used equipment from fire departments in Europe and the United States. Therefore, to be effective, the film had to tell a partial story—a story that was true but that left some inconvenient details in the blind spots.
My experience of having to choose where to focus the camera and what to leave out of focus when making this film taught me more about knowledge production than I would have learned from observing and interviewing local journalists alone. I understand that my choices about what to exclude followed the rules of complicity that were protecting those who abused their position and had the power to silence dissent. However, obeying these tacitly agreed-upon norms was the only way to ensure the safety of those volunteer firefighters who, in the process of filming, became my close friends. The making of this documentary was an important lesson in the local grammar of self-censorship. In my ethnographic texts, in contrast, I could trespass the boundaries of the locally permissible discourse without hurting the people portrayed. These two genres of knowledge production—documentary filmmaking and ethnographic narrative—entail different ethics and politics of representation.
HA: You state, "It was not easy to distinguish illegalized yet socially legitimate practices, such as small-scale contraband for personal consumption, and unlawful illicit flows, like drug trafficking." Did you get a sense of how Iguazúenses themselves navigate this distinction?
IJ: The state has the authority to define what things or practices are "legal," and what falls within the realm of the "illegal": that is, what activities or goods are prohibited or criminalized. Although this official boundary between the lawful and the outlawed makes a significant impact on people's everyday lives—it regulates their behavior and punishes those who violate the established rules—it does not necessarily correspond to the way society distinguishes acceptable and justified acts from what it considers to be wrongdoing. For example, music or film piracy, despite being a violation of the law, is widespread and often seen as socially legitimate. People also recognize that governments act arbitrarily when deciding which substances—alcohol, drugs, cigarettes—are legal (and for what categories of citizens) and which are criminalized, because these prohibitions change historically and they differ across state borders. The width of the gap between legalized/illegalized and legitimate/illegitimate practices varies and certainly there are situations where these distinctions overlap so that the government and the people agree on the division between the right and the wrong. Nevertheless, discrepancies between legality and illegality determined by the state, and social legitimacy and illicitness as understood by the people, are common in all societies.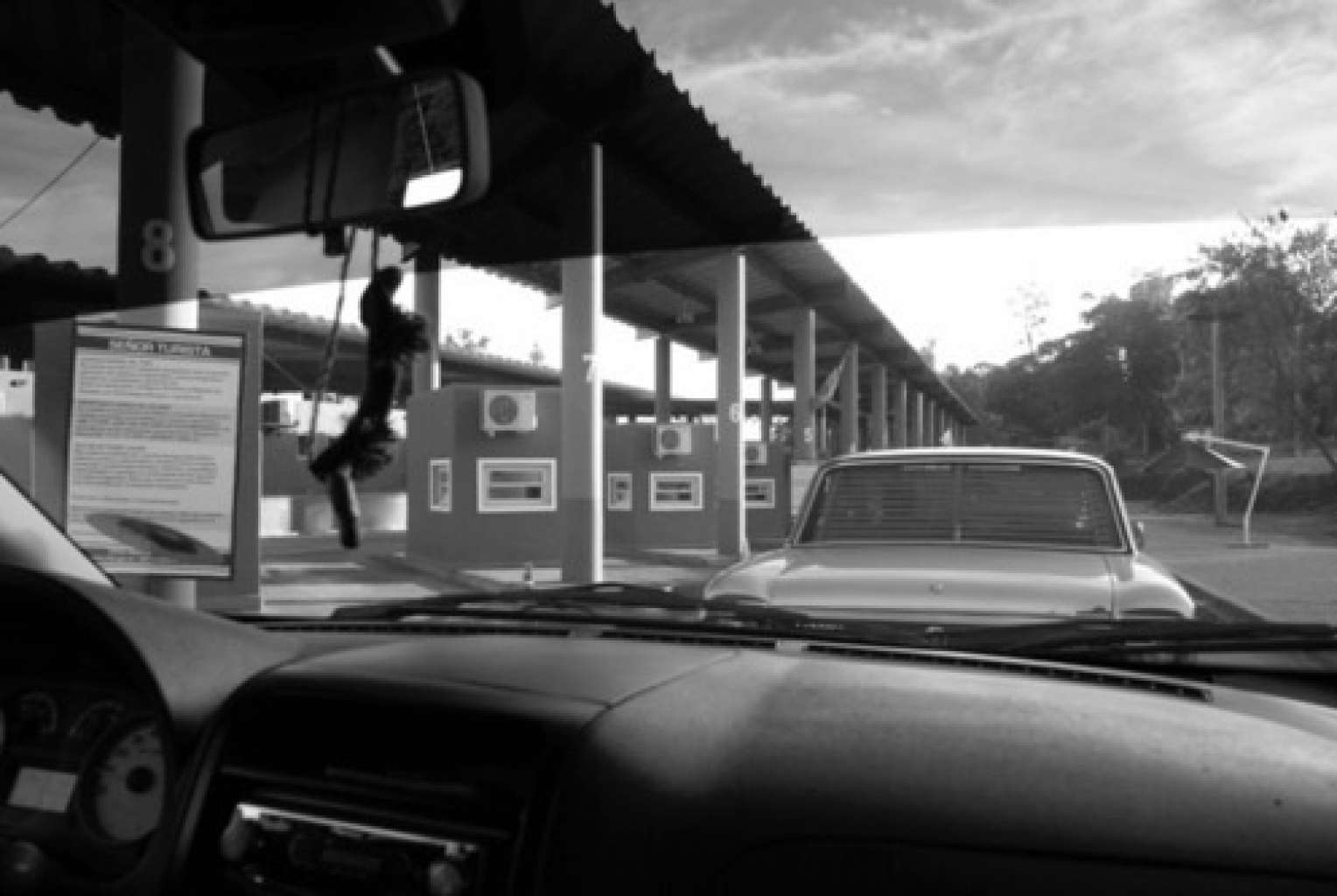 In the tri-border area of Argentina, Brazil, and Paraguay, residents have been accustomed to taking advantage of price differences in the three countries. For decades, toward the end of the twentieth century, many Argentines and Brazilians crossed the border to purchase electronics, domestic appliances, and luxury items in Paraguay because the tax rate there was considerably lower. When, in the 1990s and early 2000s, Argentina and Paraguay adopted new border-trade policies to protect their internal markets from cheaper Paraguayan goods and began more rigorous customs inspection at international checkpoints, residents did not automatically accept these rules. Local vendors were content because Iguazúenses were forced to buy from them and some inflated the prices of goods, which here cost much more than in other parts of Argentina. Defiant of these new norms, many residents continue going to Paraguay for shopping, even if it means hiding the merchandize from customs authorities at the border. It is also popular to purchase cheaper fruit and vegetables from Paraguayan vendors who bring the produce across the river by canoe, bypassing the regulations that prohibit the import of perishable foodstuffs. Iguazúenses justify such evasion of the law by pointing out that the federal government in Buenos Aires passes legislation that impinges on their everyday practices without any consideration for local needs and realities. In a way, their engagement in criminalized activities is a response to the state's political and economic abandonment and structural violence in this peripheral border region.
Iguazúenses justify what they call "common sense" living in a border area, which includes engaging in such activities as the limited smuggling of electronics or food for their own households. However, contraband is only legitimate as long as it benefits the local community. Residents are openly critical of large-scale smuggling of contraband across the border, such as when cell phones, photo cameras, computer games, and other goods are smuggled across the border to Iguazú and are then taken for resale in Argentina's urban centers. Many also oppose drug trafficking. Although Iguazú remains a minor transit point for marijuana and cocaine destined for the major Argentine cities, drug addiction has recently become a local problem. Some residents support the legalization of marijuana in Argentina, applauding Uruguay's recent legislation, yet most people are adamant about the danger of drug trafficking and drug addiction, which they consider both illegal and illicit.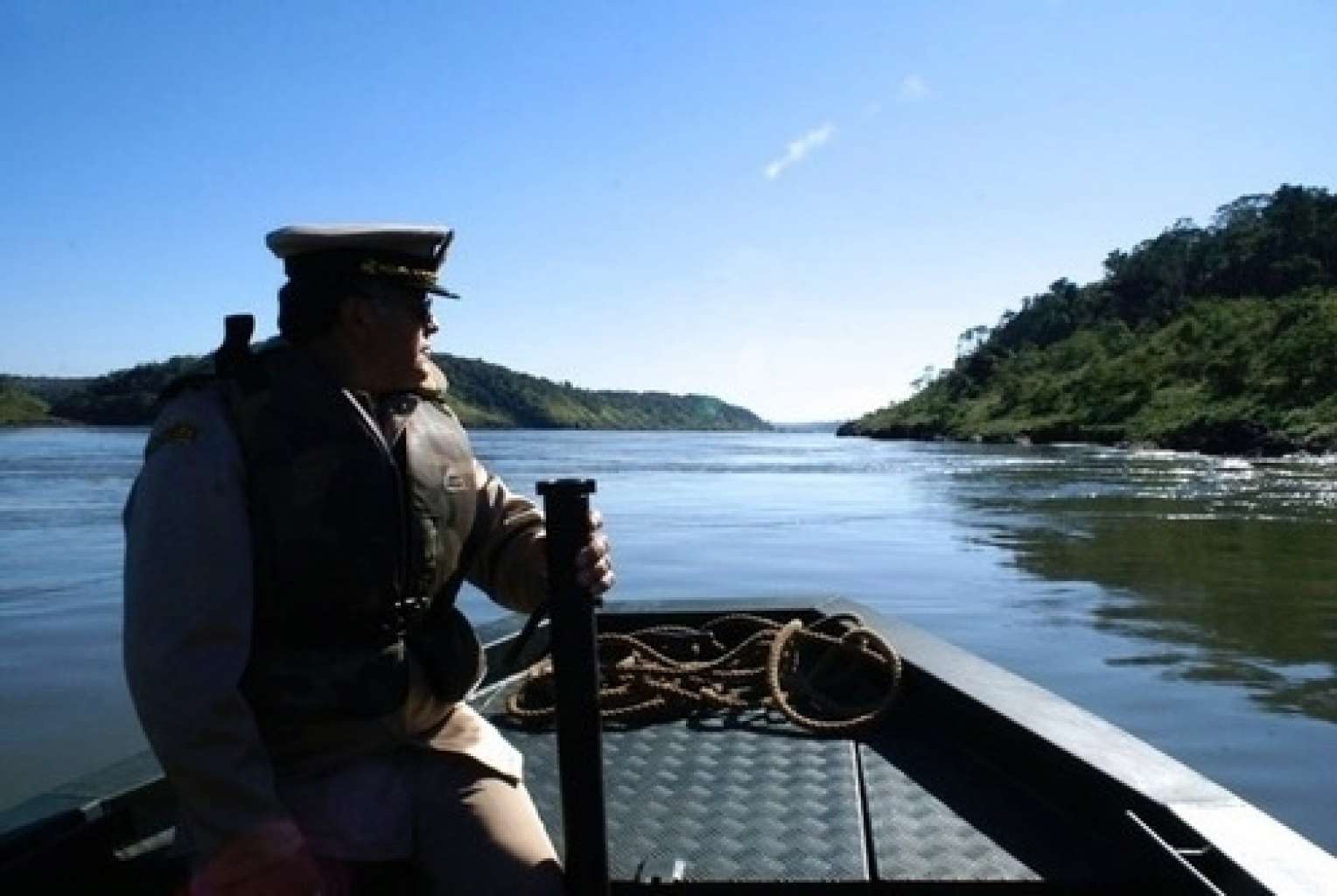 This is a very brief sketch of how local norms distinguish illegalized, yet socially legitimate, practices from those that are both unlawful and socially illegitimate. In practice, however, the flows of contraband often overlap, making them difficult to tell apart. For example, women who bring cheaper bananas from Paraguay to sell in the neighborhoods of Iguazú are sometimes coerced to also smuggle a package of drugs as a payment for the owner of the canoe or, other times, they end up taking the same canoe that also transports contraband cigarettes. For Iguazúenses, these products have different degrees of legitimacy: bananas are welcome, drugs are not, and cigarettes fall somewhere in the middle of this illegality–illegitimacy continuum. But these flows are so intertwined in practice that the separation is only possible on a conceptual level.
HA: What areas of focus do you have in mind for future ethnographic research in Iguazú?
IJ: My next project takes me to the U.S.-Mexico border, where I will study security policies in post-9/11 United States through the lived experiences of emergency medical responders. But in the future, I plan to return to Iguazú and to the border area of Argentina, Brazil, and Paraguay. One of the issues that I would like to explore is emergency preparedness and management between the three countries. Located a few miles upstream of Iguazú on the Paraná River, the Itaipú Hydroelectric Dam is among the largest facilities in the world and a potential source of danger to the region's population. It could submerge Iguazú and the nearby towns. I am interested in this topic as a nodal point to examine critical questions about energy infrastructure, security, and preparedness for "future bads" at the intersection of three states. Even as I shift my focus to these new areas of inquiry, I will do follow-up research on news media, crime, policing, and statecraft in Iguazú. Locals like to say that if you drink the water of the Cataratas—the Iguazú Falls—you will be attached to this place forever. It must have happened to me because every time I leave I always want to go back.
Other works by Ieva Jusionyte
2015. Savage Frontier: Making News and Security on the Argentine Border. Berkeley: University of California Press.
2014. "For Social Emergencies 'We Are 9-1-1': How Journalists Perform the State in an Argentine Border Town." Anthropological Quarterly 87, no. 1: 151–82.
2013. "On and Off the Record: The Production of Legitimacy in an Argentine Border Town." PoLAR: Political and Legal Anthropology Review 36, no. 2: 231–48.
Multimedia
Bomberos [Firefighters]. DVD. Directed by Ieva Jusionyte. Puerto Iguazú, Argentina, 2011. Spanish with English subtitles.
Part 1: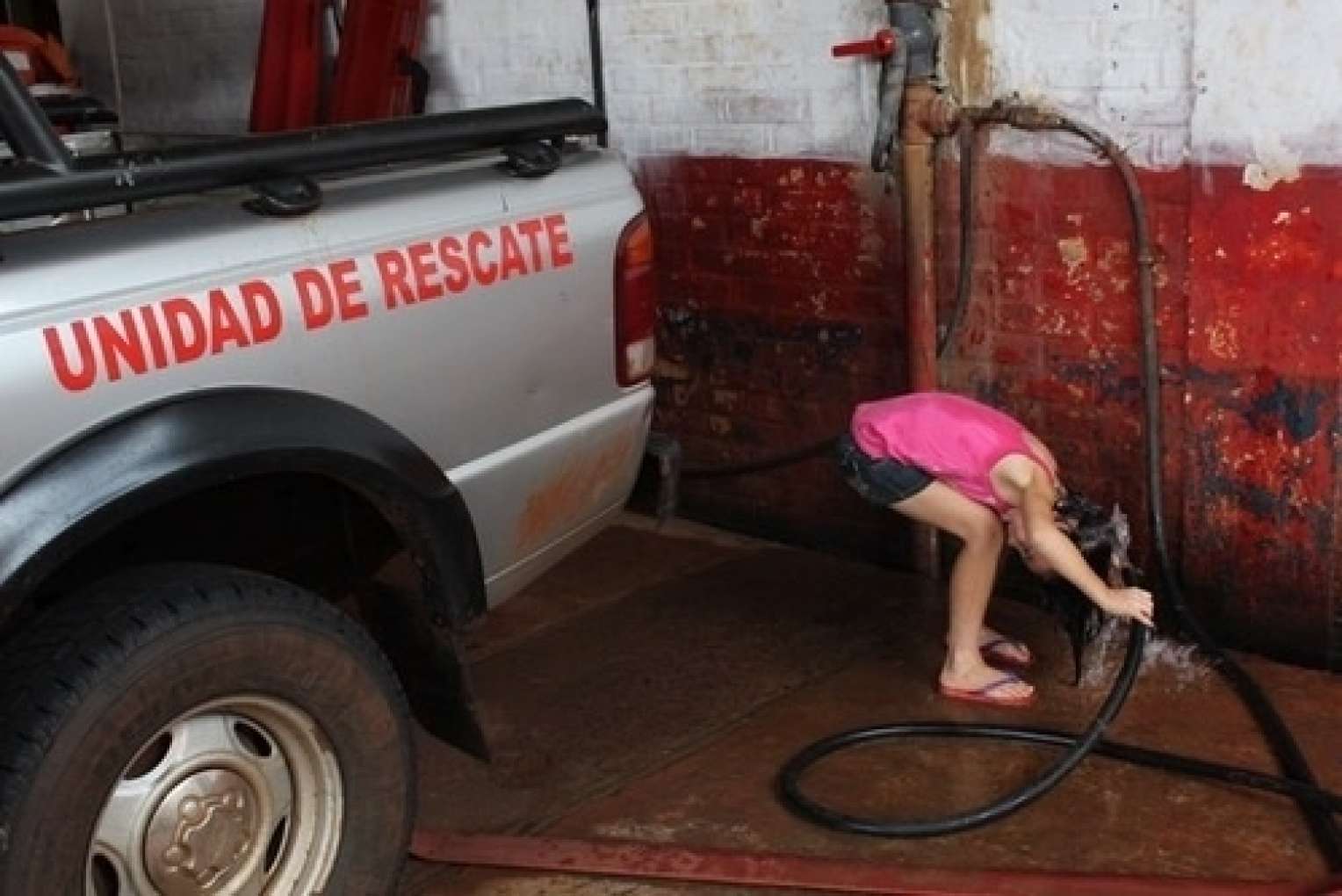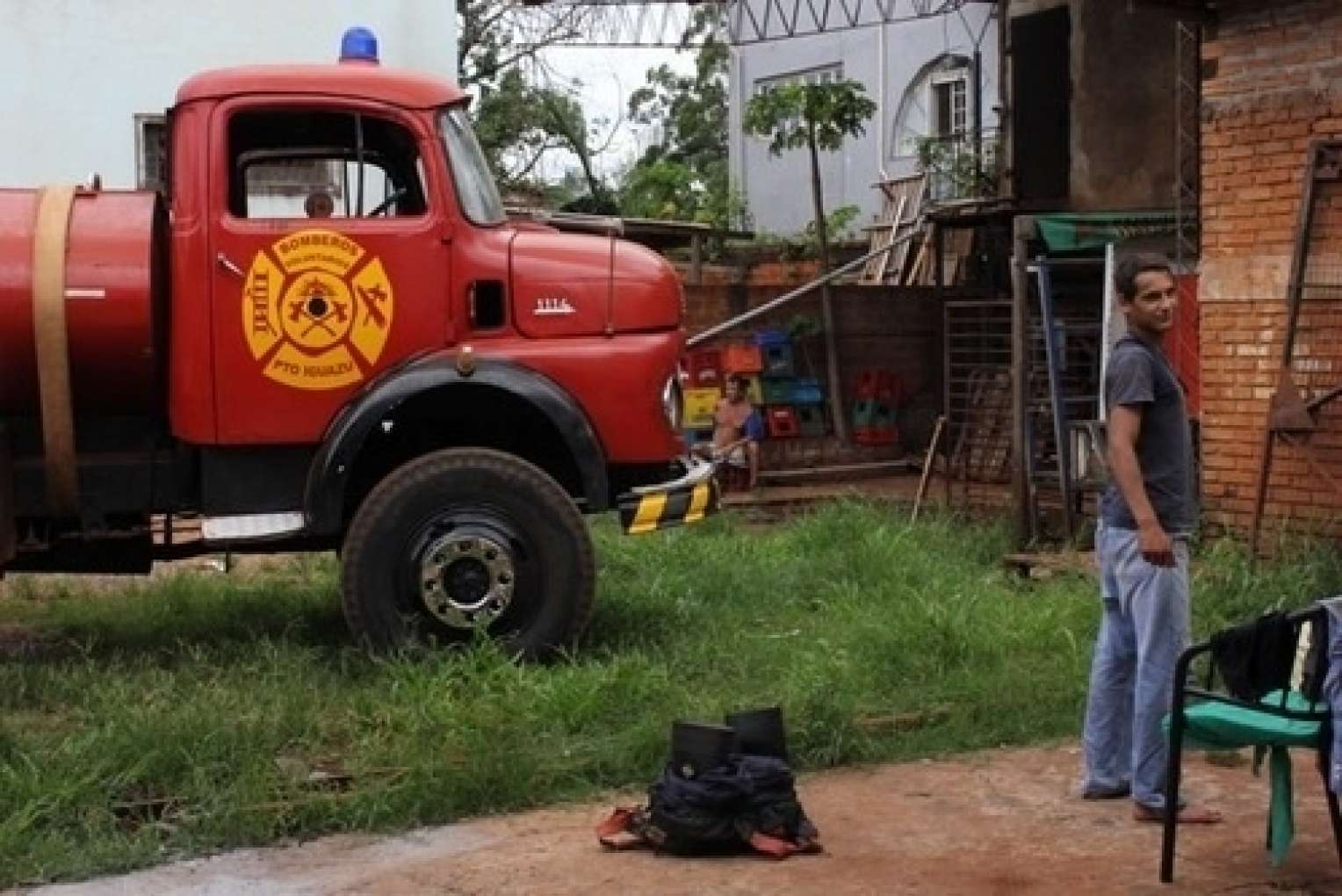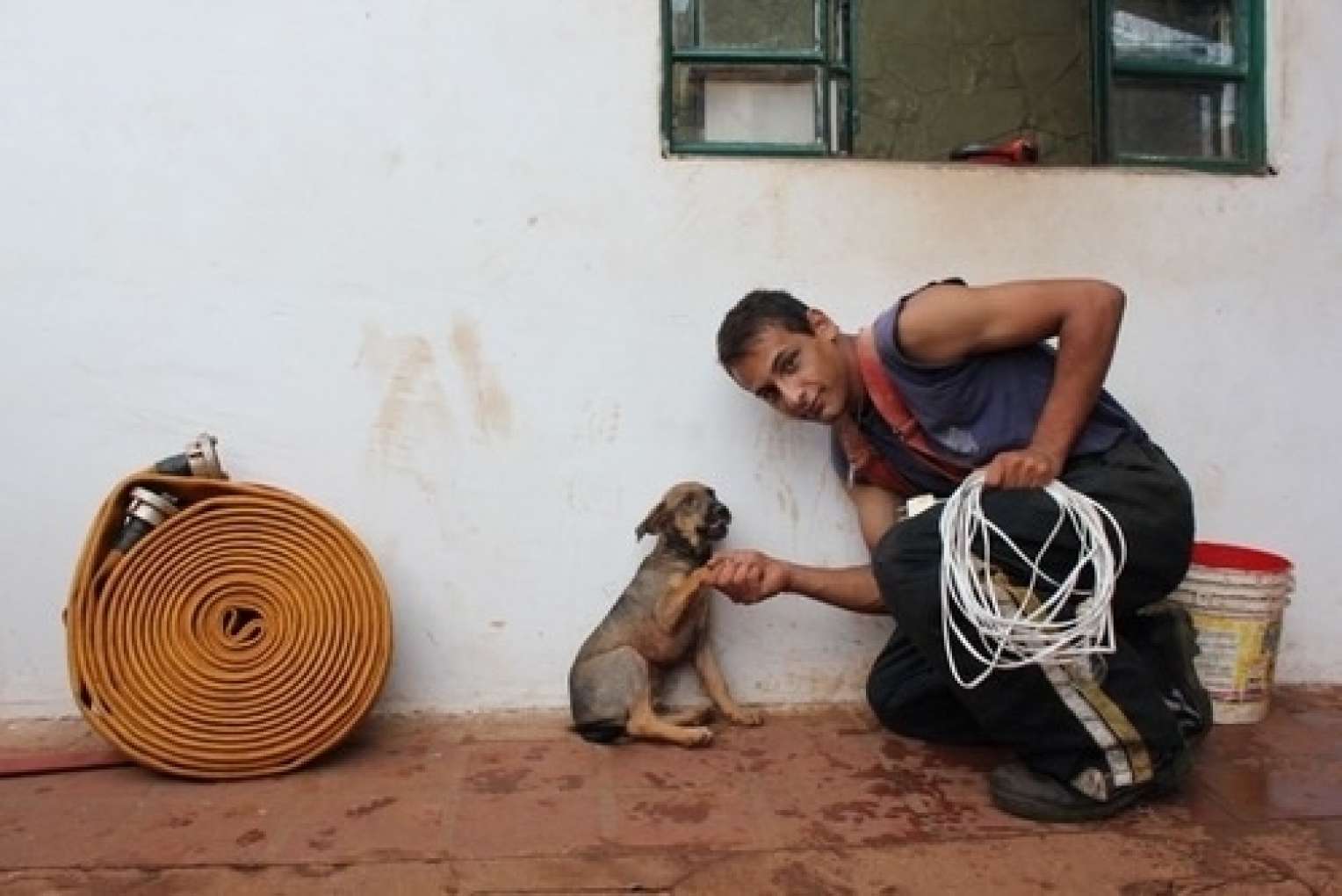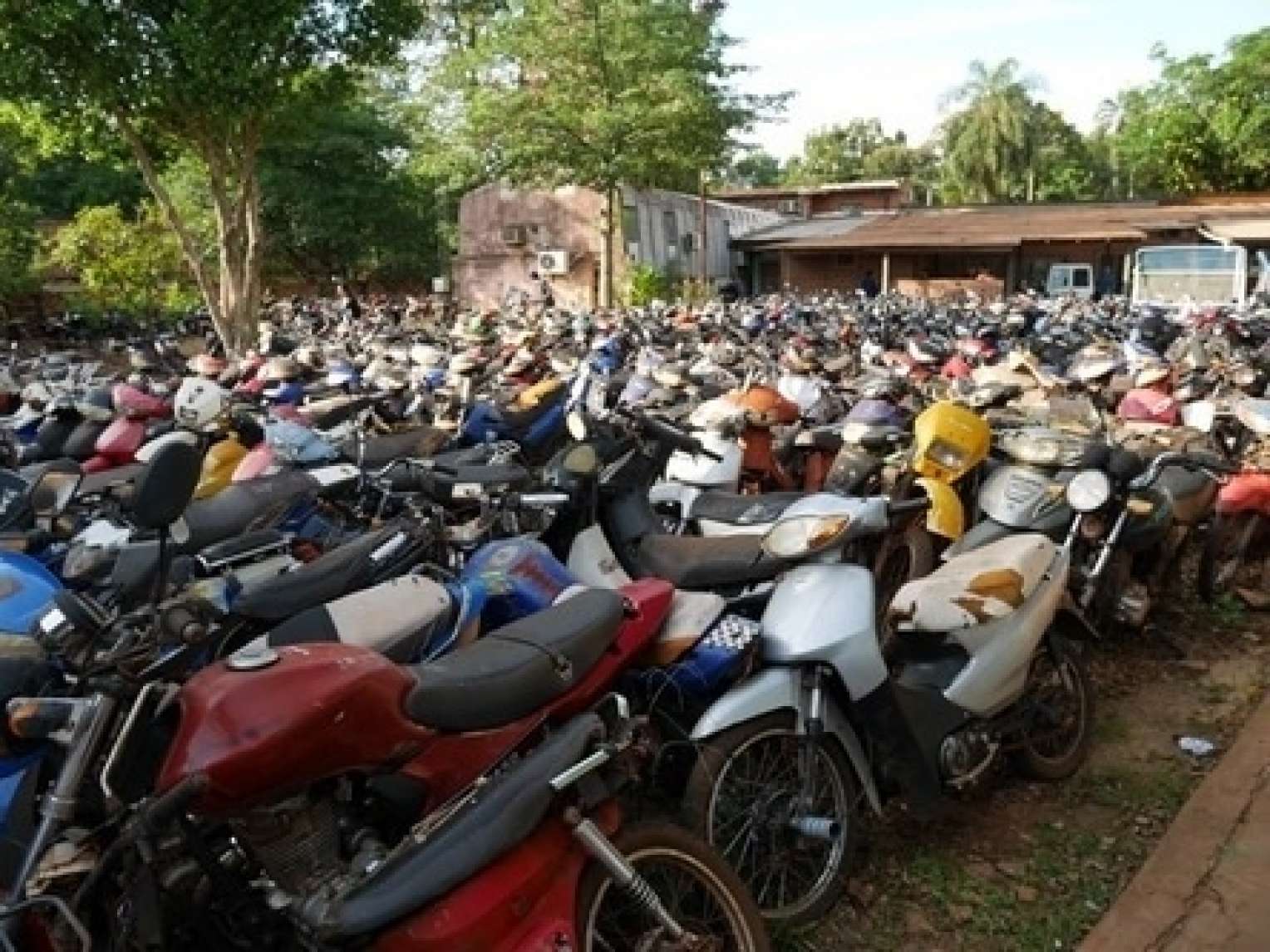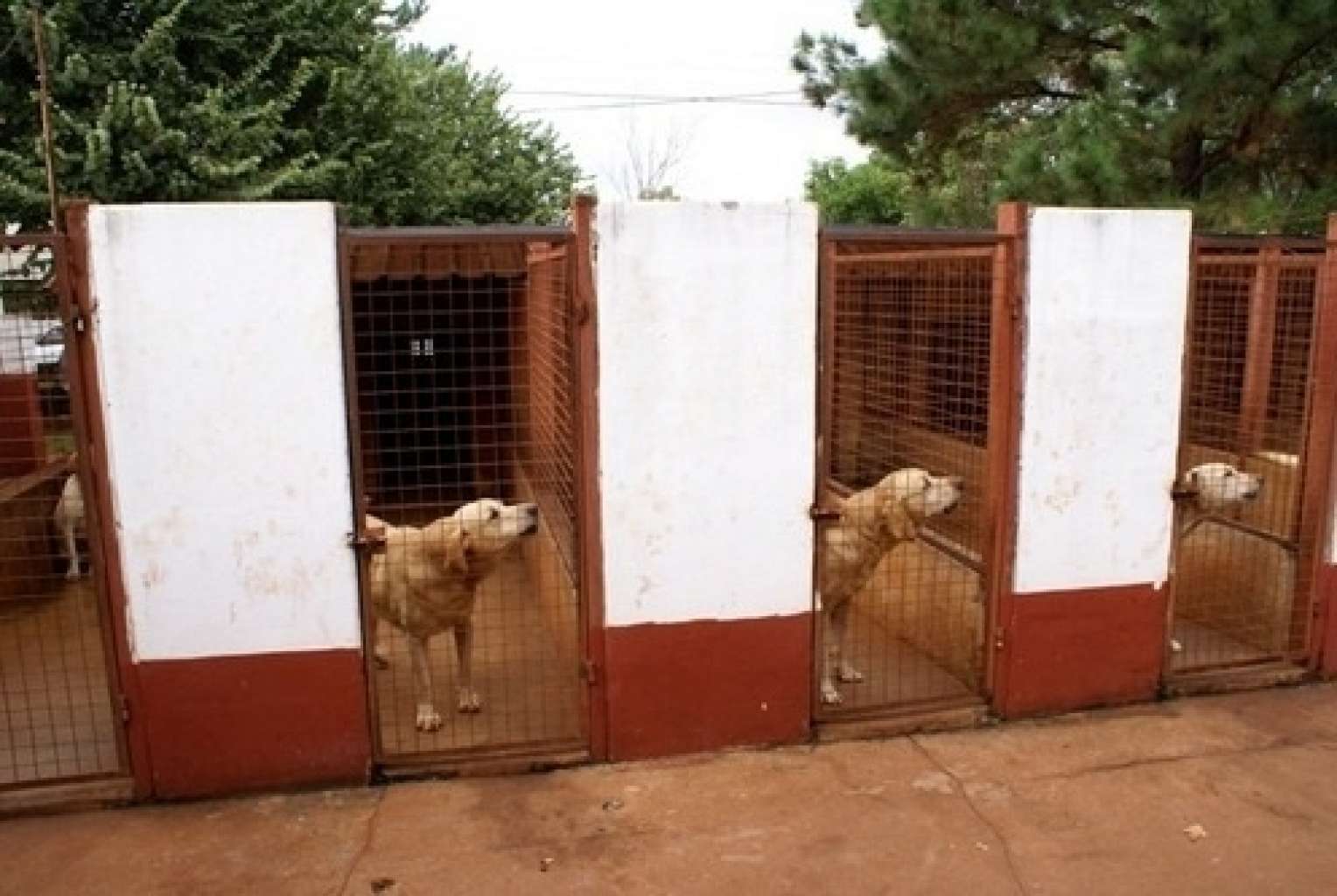 News Media
"Ex bombero voluntario detenido en Corrientes con 300 kilos de marihuana" [Volunteer firefighter arrested in Corrientes with 300 kilograms of marijuana], Radio Cataratas, April 30, 2013.
"Gendarmeria Nacional incauto droga en la casa del ex bombero" [National gendarmerie found drugs in the house of former firefighter], CVI Noticias, May 7, 2013.
"Corrientes: secuestran unos 240 kilos de marihuana y éxtasis dentro de una ambulancia de bomberos" [Corrientes: some 240 kilos of marijuana and ecstasis confiscated from a firefighter ambulance], TELAM, April 30, 2013.
Further Reading
Comaroff, Jean, and John L. Comaroff, eds. 2006. Law and Disorder in the Postcolony. Chicago: University of Chicago Press.
Heyman, Josiah, ed. 1999. States and Illegal Practices. Oxford: Berg.
Nuijten, Monique, and Gerhard Anders, eds. 2007. Corruption and the Secret of Law: A Legal Anthropological Perspective. Burlington, Vt.: Ashgate.
Reeves, Madeleine. 2014. Border Work: Spatial Lives of the State in Rural Central Asia. Ithaca, N.Y.: Cornell University Press.
Smith, Daniel Jordan. 2007. A Culture of Corruption: Everyday Deception and Popular Discontent in Nigeria. Princeton, N.J.: Princeton University Press.