"Survival is Your Business": Engineering Ruins and Affect in Nuclear America: Supplemental Material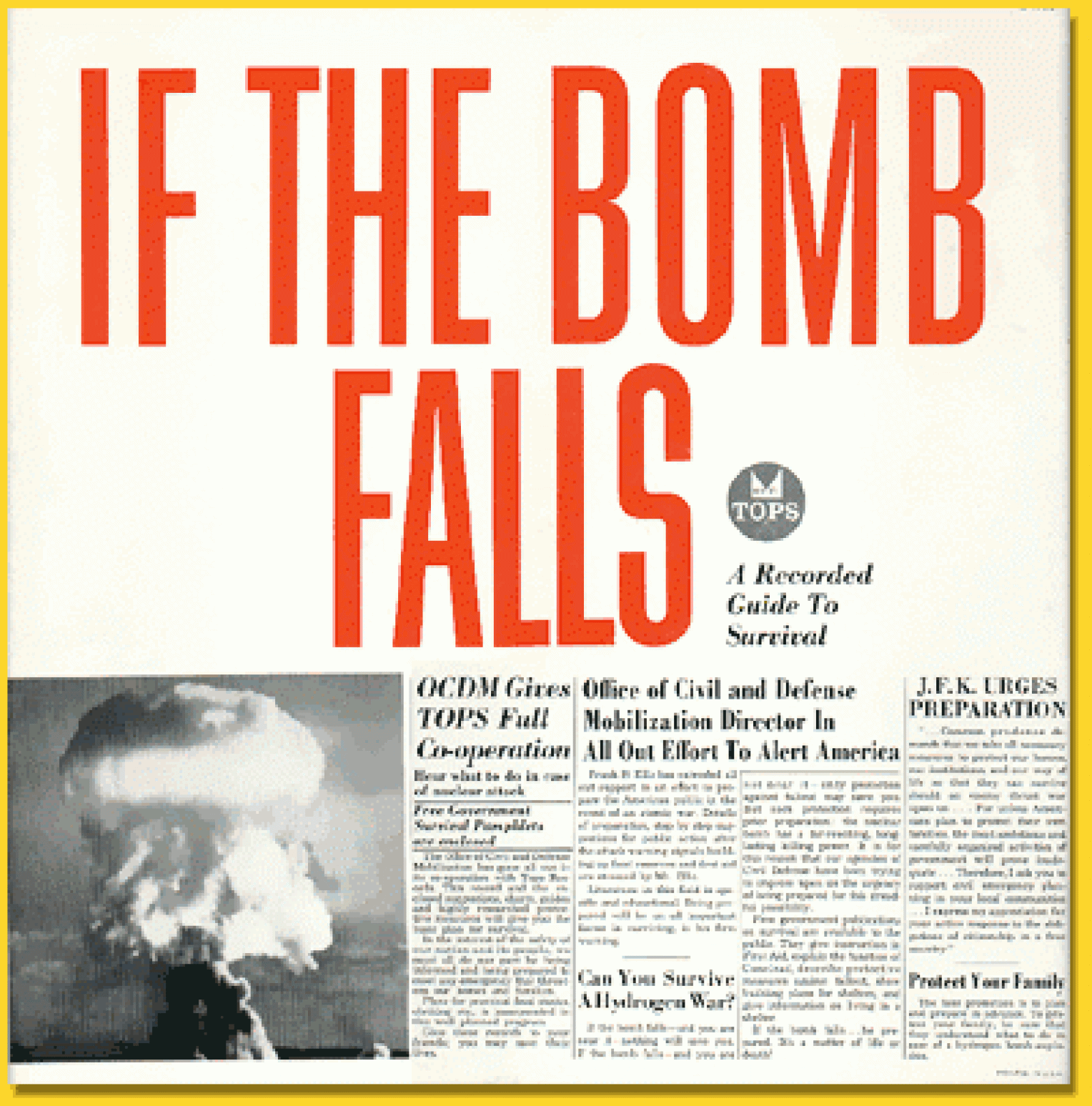 Editorial Footnotes
Cultural Anthropology has published many essays on American culture and politics. See, for example, George Lipsitz's 2006 essay "Learning from New Orleans: The Social Warrant of Hostile Privatism and Competitive Consumer Citizenship" and also his 1986 essay "The Meaning of Memory: Family, Class, and Ethnicity in Early Network Television Programs." Also see Joseph Masco's 2006 essay, "Mutant Ecologies: Radioactive Life in Post-Cold War New Mexico."
Cultural Anthropology has also published extensively on media, culture and politics. See, for example, Charles Brigg's recent essay "Mediating Infanticide: Theorizing Relations between Narrative and Violence" (2007), Paul Manning's "Rose-Colored Glasses? Color Revolutions and Cartoon Chaos in Postsocialist Georgia" (2007) and Laura Kunreuther's "Technologies of the Voice: FM Radio, Telephone and Nepali Diaspora in Kathmandu" (2006).
Related Readings
Garrison, Dee. Bracing for Armageddon: Why Civil Defense Never Worked. Oxford: Oxford University Press, 2006.
Orr, Jackie. Panic Diaries: A Genealogy of Panic Disorder. Durham, NC: Duke University Press, 2006.
Masco, Joseph. (2004) "Mutant Ecologies: Radioactive Life in Post–Cold War New Mexico." Cultural Anthropology 19(4):517–550.
Robb, David L. Operation Hollywood: How the Pentagon Shapes and Censors the Movies. Amherst: Prometheus Books, 2004.
Scheiback, Michael. Atomic Narratives and American Youth: Coming of Age with the Atom, 1945–1955. Jefferson, NC: McFarland, 2003.
Vanderbilt, Tom. Survival City: Adventures among the Ruins of Atomic America. New York: Princeton Architectural Press, 2002.
Grossman, Andrew. Neither Dead nor Red: Civilian Defense and American Political Development During the Early Cold War. New York: Routledge, 2001.
FitzGerald, Frances. Way Out There in the Blue: Reagan, Star Wars, and the End of the Cold War. New York: Simon & Schuster, 2000.
McEnaney, Laura. Civil Defense Begins at Home: Militarization Meets Everyday Life in the Fifties. Princeton: Princeton University Press, 2000.
In Class Activity
Have students reflect on and discuss how the Cold War nuclear arms race has affected them personally, focusing on images, movies, or other cultural representations that may stand out from childhood. Are they paired with key political events or moments? Are "ruins" present? Use these remembered images to create a class timeline that documents how these representations have changed over recent years, illustrating continuity between the Cold War and today's culture from student memory.
In small groups, have students envision and write-up alternative forms of "civil defense". How could we shift the meaning of civil defense using media? What kinds of representations and messages would you use to promote civil defense, on television, in movies, the radio, elsewhere? What should "civil defense" mean? Should we throw out the term or remediate it, and if so, how could it be replaced or transformed?