Teaching Podcasts in the Anthropology Classroom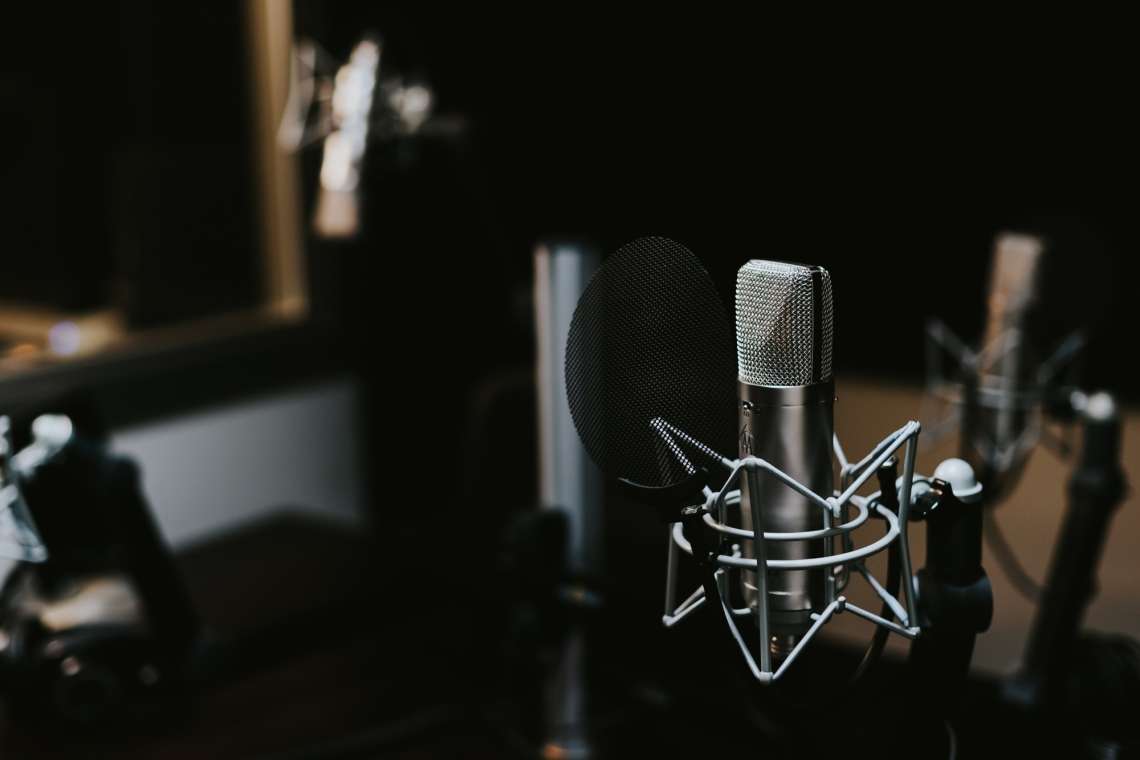 In a recent episode of AnthroPod, I interviewed Angela Jenks, Assistant Teaching Professor at the University of California, Irvine and former Scholar-in-Residence at the Teaching Tools section of the Cultural Anthropology website, about the pedagogical value of using podcasts and audio media in the anthropology classroom. In this Teaching Tools post, I reflect on my own experiences of integrating audio media into my teaching, as well as providing resources for instructors who are considering this strategy themselves.
Over the summer of 2016, I had an opportunity to design and teach a three-week introduction to cultural anthropology course for high-school students spending their summers taking college-level courses through Brown University's Pre-College Programs. Given my interest in the potential affinities between anthropology and podcasting as genre, I was excited to experiment with incorporating audio-based assignments into my syllabus and lesson plans. As I selected readings for each of the course's themes, I also looked for podcast episodes that spoke to those themes and considered how I could invite students to record themselves or even create their own mini-podcasts by the end of term.
Because I was trying to pack an entire semester's worth of material into three short weeks, I was faced with logistical constraints that would have made it difficult for students to produce substantive audio material within the allotted timeframe (especially given my own, still-developing expertise with the technical aspects of audio recording). Therefore, as a first-time experiment, I decided to incorporate podcasts into my course in two ways.
First, podcasts were assigned as a supplemental addition to reading material. The assigned episodes came from a mix of anthropological and popular podcasts, including This American Life, Another Round, and AnthroPod. For this course, I chose episodes and series that I thought would lend themselves to teaching particular concepts and ideas. For example, as Angela Jenks noted in our interview, This American Life has a long history of reporting stories that are anthropological in nature, and I wanted students to get a sense of what this kind of storytelling looks and sounds like. In other cases, I chose specific episodes that related to course themes and topics. At the bottom of this post, I've included a link to both anthropology and general podcasts that may be useful as teaching resources. Which series or episode you choose to assign will depend on what you are trying to convey, whether in reference to storytelling, method, or topical concepts.
Each of the episodes I assigned varied in format and storytelling technique. For example, in the This American Life episode "Pimp Anthropology"—which I paired with other readings on anthropological method—the story is built around a biography of a former pimp who explains "the rules of the game" among pimps and prostitutes in 1970s Oakland. The Another Round episode "I Got Indian in My Family" takes a different approach by interweaving the host's attempts to learn about her roots through DNA tests with interviews and testimony from scholarly experts (including anthropologists) on the historical relationship between black and Native Americans and the sociocultural implications of DNA testing. I also assigned two episodes produced by AnthroPod. For instance, as part of a unit on the anthropology of space and place, I asked students to listen to "Socializing through Technology: Pokemon Go in Downtown Detroit," in which David Leins ethnographically captures the impact of Pokémon GO on digital and physical communities in Detroit through interviews with individuals who use the augmented-reality app as well as local scholars of technology and culture.
At the beginning of each class meeting, a group of students presented on the previous night's reading and listening material. In their presentations, students were asked to summarize the main argument of each assigned material and to draw connections between them. I found that students focused primarily on the content of the assigned podcast episodes, and were less attuned to formal questions that might help to distinguish narrative-based journalism from ethnography. In the future, I would factor in additional time to discuss questions of form and to lay the groundwork for drawing connections between narratives and anthropological ideas.
In addition to the course's final ethnographic writing assignment, I also asked students to record a five-to-seven-minute audio reflection on a single theme, topic, or question that had resonated with them during the course. This idea developed from audio blog–style assignments that I had seen on other syllabi, which asked students to record spoken responses to course readings in lieu of a written response paper or in-class presentation. In some courses, professors make the audio blogs publicly available so that students can listen to each other's reflections in advance of class. After hearing both TAs and undergraduate students say that they saw limited value in this form of reading response, though, I settled on a modified assignment that was primarily meant for me as the instructor to see how students related course materials to their everyday lives and experiences.
Reflection
As with any pedagogical experiment, this experience left me with numerous thoughts and ideas about what worked, what did not, and what I might want to do differently next time.
Although there is great potential for using narrative-based podcasts in the anthropology classroom, as with any kind of teaching material—whether it is innovative or well-worn—instructors must lay a foundation for students that guides them through the process of engaging with different types of materials. Several students lamented that they found engaged listening difficult and, on days when podcasts were assigned, most students resisted presenting on the listening material. This may have been because engaged listening is unfamiliar to students—we often have music or the radio on in the background while we tend to other tasks, but rarely do we sit down just to listen. It also may have been because students interpreted these assignments as supplemental or optional, rather than required. When I mentioned this challenge to Angela Jenks during our interview, she noted that this phenomenon is not necessarily peculiar to audio content. She talked about encountering similar disengagement when showing video clips in class, and suggested strategies like asking students to produce guided reflections either in writing, in small discussion groups, or by creating their own media files in which they respond to key issues and themes of the assigned material.
Similarly, when it came time for students to record their audio reflections, many were self-conscious about their voices and about interfacing with recording devices. Despite their reluctance (two students asked for alternative assignments), though, this assignment turned out beautifully. In the original assignment, I had asked students to speak without a prepared script, but several students asked whether it would be acceptable to write out their thoughts before recording. In the recordings it was evident that even students who had prepared scripts also inserted off-the-cuff commentary, making insightful connections between course themes and their own lives and experiences. At times, their extemporaneous observations also allowed their reflections to take unexpected directions. For example, one student started her reflection with what she had found valuable about the course's in-class dynamics and then transitioned into a discussion about the relationship between space, place, and language. "It's kind of ironic," she reflected, "that I'm talking about space and I live in New York and I have none." She went on to discuss her experiences of living in and hearing people talk about public housing, and how the words people use to describe public housing relate to the perceptions they have about it.
My interview with Angela Jenks expanded my thinking about how to use audio content as a teaching resource. Like me, Jenks is relatively new to incorporating podcasts and audio-based assignments into her teaching. But her preliminary forays into this realm, paired with her commitment to anthropological pedagogy, offered valuable insights. She was careful to highlight the importance of thinking about our audiences—undergraduate students, fellow anthropologists, the public—when we design syllabi, make lesson plans, or produce films and podcasts. One of the most surprising topics that emerged from our conversation concerned using podcasts not only in undergraduate teaching, but also in graduate instruction. As one of several end-of-term assignments, Jenks gives graduate students the option of creating podcasts as a way to encourage them to think about communicating their research to a number of different audiences. In this sense, how we think about pedagogy is not only about how we teach anthropology to students, but how we might communicate ethnographically with different kinds of publics (see Fassin 2013).
As a listener, I am most compelled by podcasts that almost recreate ethnography in aural form by stitching interviews together with the creator's own observations and analyses. Of course, this structure is familiar to many of us in the form of the ethnographic film. So what are the particular qualities of aural media—not only in a theoretical sense, as has been discussed in fields like linguistic anthropology, ethnomusicology, and even radio studies—but also in terms of the way we learn, teach, and share our discipline? I don't have an answer to this question, but it is one that I am invested in thinking more about.
Suggested Readings

The blog Teaching Culture published a 2016 series on anthropology, podcasting, and pedagogy, with posts by anthropologist Lindsey Bell and This Anthro Life podcaster Adam Gamwell. The posts included "Life in America," "Podcast Pedagogy," "Talking Anthropology: Podcasting for the Public," and "Talking Anthropology: Podcasting and Its Potential for the Discipline."
Suggested Podcasts
Anthropology Podcasts
More anthropology podcasts can be found through the American Anthropological Association's Podcast Library.
General Podcasts