The Legacies of Writing Culture and the Near Future of the Ethnographic Form: A Sketch: Supplemental Material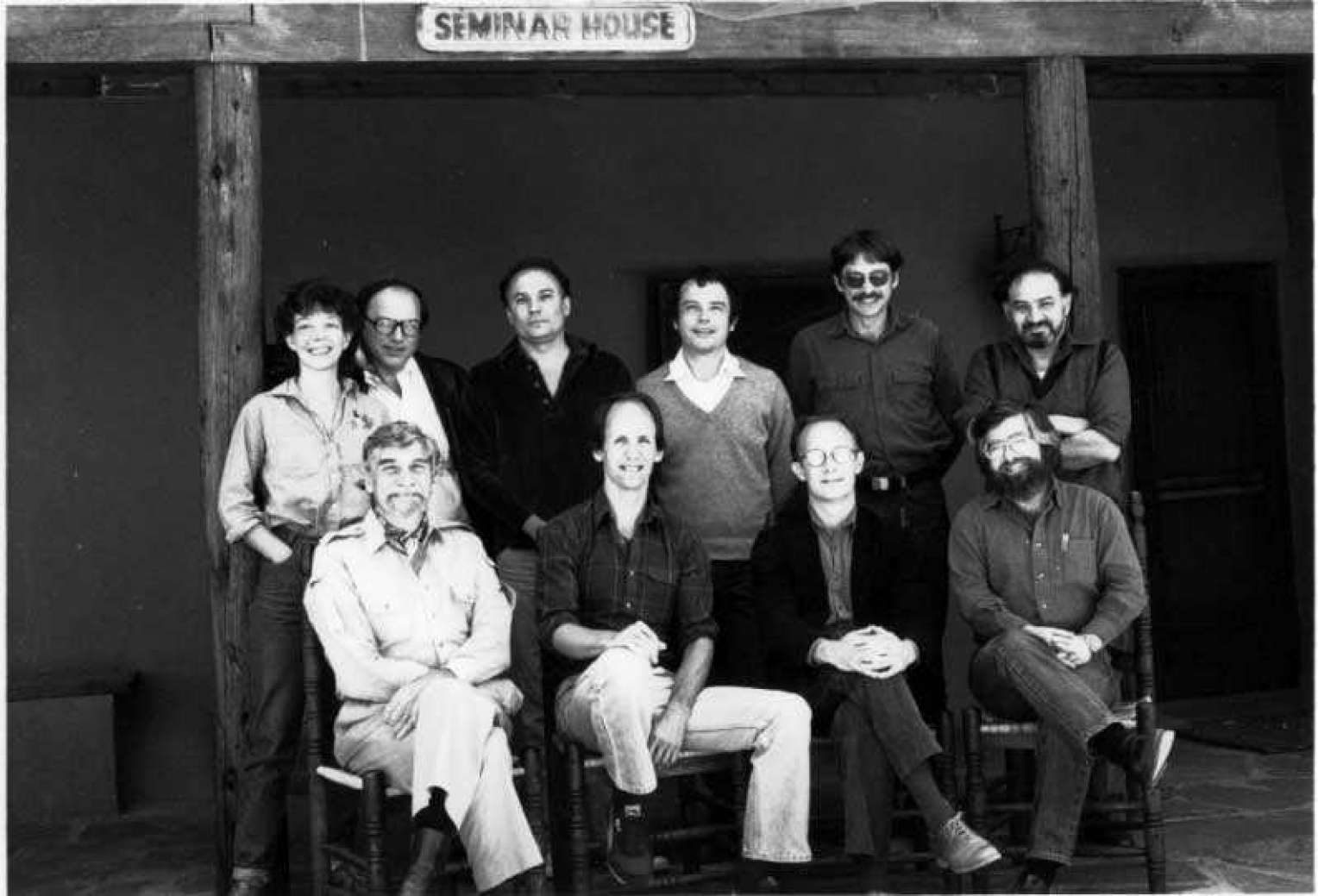 Related Reading
Fischer, Michael M. J. 2009. Anthropological Futures. Durham, NC: Duke University Press.
Matsutake Worlds Research Group. 2009. "A New Form of Collaboration in Cultural Anthropology." American Ethnologist. 36(2):380–403.
Marcus, George. 2008. "Collaborative Options and Pedagogical Experiment in Anthropological, Research on Experts and Policy Processes."
Anthropology in Action. 15(2):47–57.
Ong, Aihwa, and Stephen Collier. 2005. Global Assemblages: Technology, Politics, and Ethics as Anthropological. Problems. Oxford: Blackwell.
Strathern, Marilyn. 2004. Commons and Borderlands: Working Papers on Interdisciplinarity, Accountability, and the Flow of Knowledge. Oxford:Sean Kingston.
Taussig, Michael. 1993. Mimesis and Alterity: A Particular History of the Senses. New York: Routledge.
Links
The Institute for Money, Technology and Financial Inclusion
Ethics, Law, and Social Implication Research Program
Matsutake Worlds Research Group
Savage Minds, Writing Culture at 25
Cultural Anthropology YouTube Channel: Writing Culture at 25
Discussion Questions
1. What are some examples of the merging of ethnographic research and methodologies with digital technologies, as discussed and defined by Marcus? How would you compare these to previous ethnographies where digital media was not present or available?
2. What do you think of Marcus' assertion that ethnography has become "circumstantially activist"? Do you think this is a central aspect of ethnography and how should ethnographers grapple with it and resulting issues of reflexivity and objectivity?
3. Marcus defines three exemplars of the "third space" - dynamic archiving; studios, labs, para-sites; and projects within or alongside other projects. Can you give any other exemplars of this third space or of the new forms and practices of ethnography taking place in the digital age?