On the morning of March 22, 2012, Malians tuning into state television saw images of young soldiers crowding into the broadcasting studio. A lieutenant announced the suspension of Mali's 1992 constitution and state institutions, saying that the army had ended the "incompetent and disavowed regime" of Amadou Toumani Touré, the retired army general who had ruled Mali since winning presidential elections in 2002. Next, a soldier with a hoarse voice called on Malians to remain calm and declared a curfew in effect until further notice; a caption identified him as "Captain Amadou Haya Sanogo, President of the National Committee for Recovering Democracy and Restoring the State." [1] This marked the first national media appearance by the head putschiste, the boss of Mali's new junta.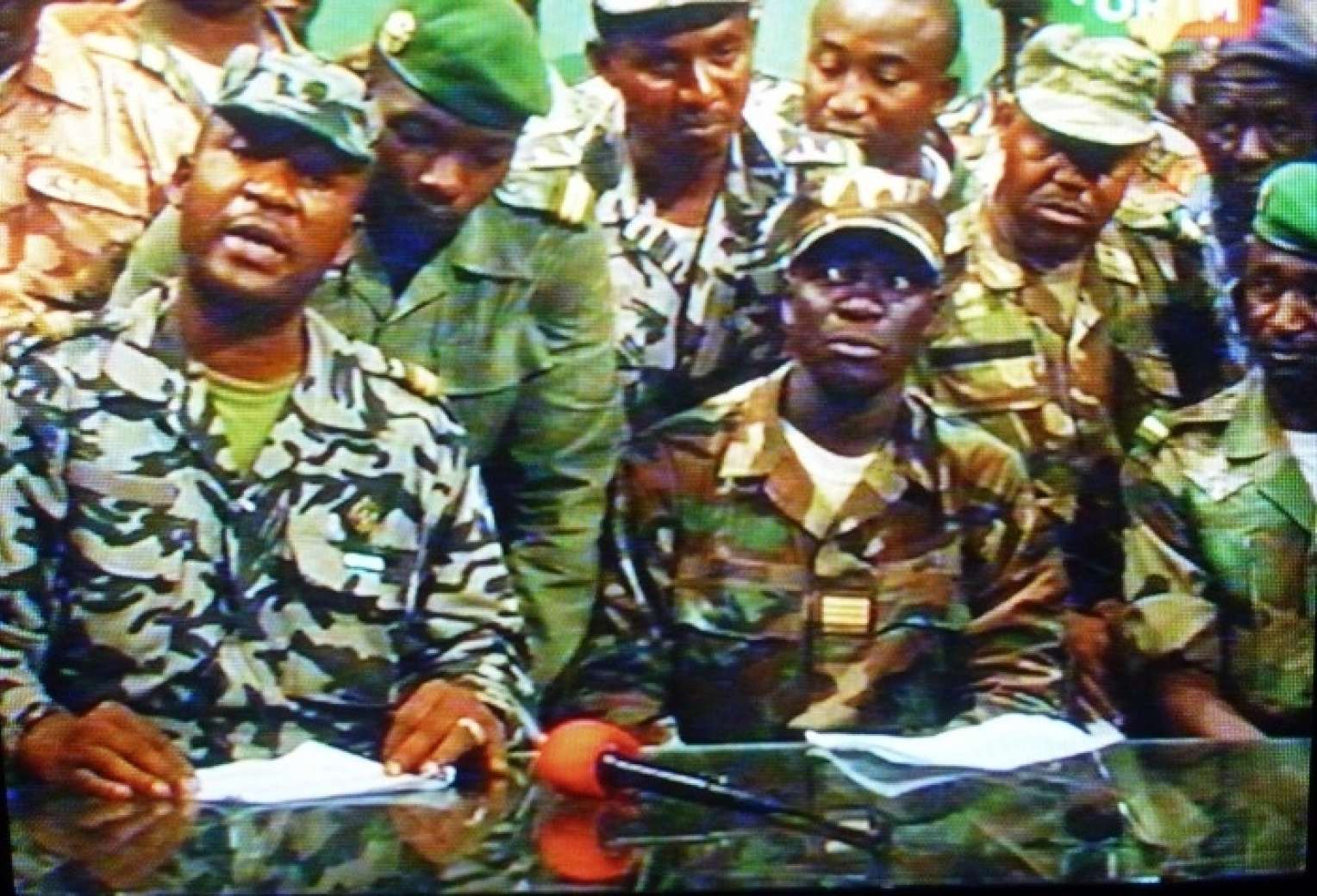 Captain Sanogo had been working as an English instructor at a military base in Kati (just outside Bamako) when a mutiny began there on March 21, ultimately leading to President Touré's overthrow. Like many members of the Malian armed forces, Sanogo had received training from the U.S. Department of Defense, including no less than five courses in the United States since 1998. More importantly, however, he was a charismatic individual who knew how to tap into rank-and-file troops' discontent with their military and civilian leaders (especially President Touré), whom they blamed for a recent string of defeats at the hands of northern rebels. He was also a skilled communicator with a knack for manipulating the symbols of both state authority and warrior heroism to broaden his appeal with the Malian public. [2]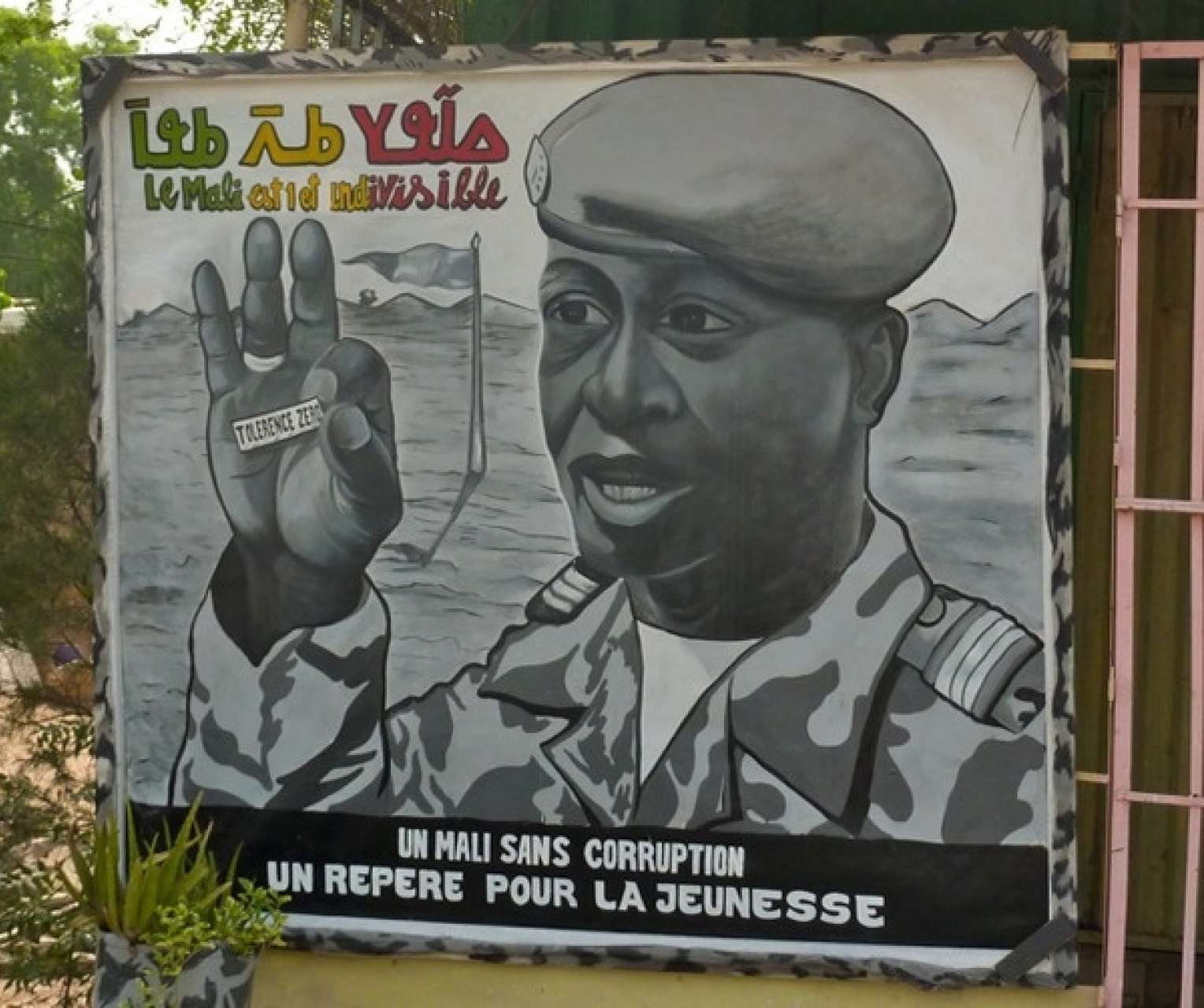 In a series of televised interviews and addresses, Sanogo excoriated the corruption and incompetence of the ousted regime. His critique of Mali's political "old guard" resonated with ordinary Malians, enabling the junta to shift public discourse in Bamako from the illegality of the coup to the failings of the previous administration. Although Sanogo officially handed the reins to an interim civilian government just three weeks after the putsch, he never fully gave up power—as he proved by forcing the interim prime minister to resign some eight months later. [3]
Following French military intervention in mid-January 2013, Sanogo's public profile diminished somewhat, as the Malian army took a backseat to troops from France, Chad, and Niger in combat operations against jihadist rebels occupying northern Mali. Yet he and his junta have continued to flex their muscles in Bamako, arresting journalists who criticize them and putting their allies in positions of power within the security services. Despite recurring rumors that the captain would go into exile in another West African country, he is still in Mali. His support remains strong in Kati, where the base's school was recently renamed after him, and where officials refer to him as "his excellency." [4]
With new elections scheduled for July 2013, and old guard candidates the best positioned to dominate them, the complaints aired by Captain Sanogo after the 2012 coup remain as relevant as ever. The application of ostensibly liberal democracy in Mali over the past two decades has disproportionately benefited a tiny elite, while the state has grown increasingly unable to carry out some of its most basic functions (notably with respect to education and law enforcement). Many Malians are hoping desperately for a fresh start, which the current process of political transition seems unlikely to deliver. If the electoral process falters, or ensconces an ally of President Touré in power, Malians may well see a charismatic outsider like Sanogo try to shake up the system once again.
Bruce Whitehouse is Assistant Professor in the Department of Sociology and Anthropology at Lehigh University.