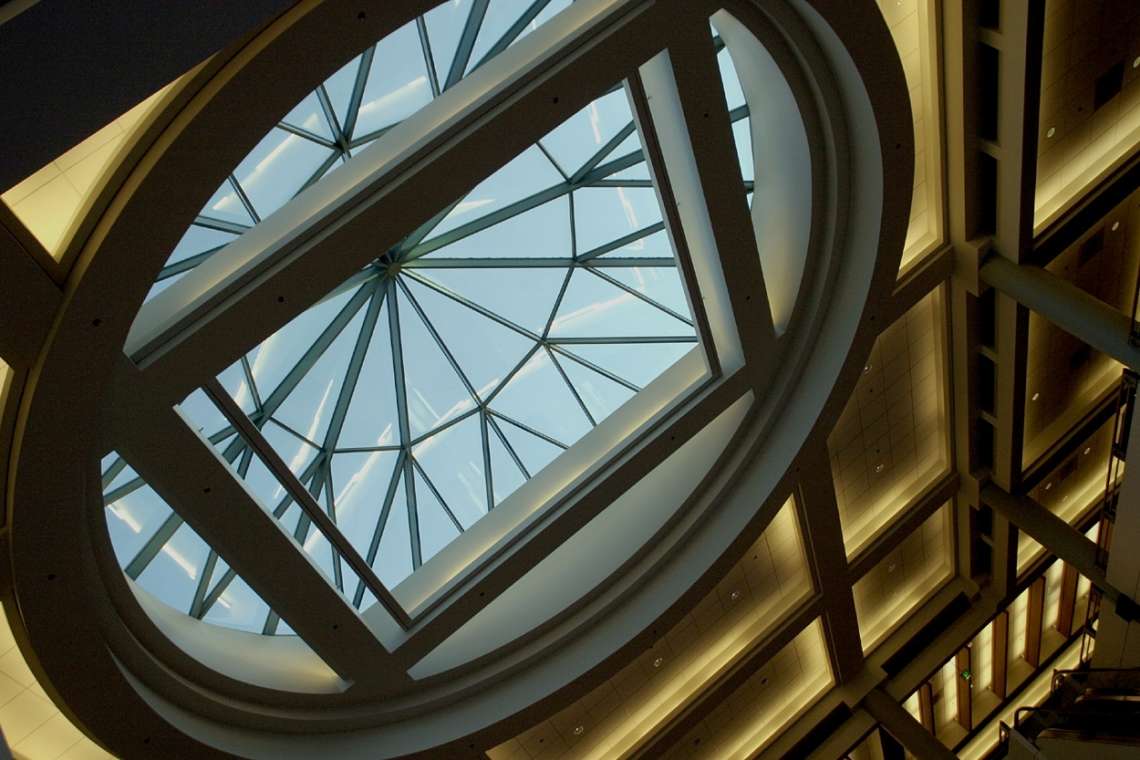 Late last year, I initiated a petition at the University of Pennsylvania asking the university administration to "collectively condemn the increasingly dangerous Islamophobic discourses and actions that are targeting Muslims in the United States." Most of us are quite familiar with the divisive election rhetoric of the past two years and many privately express dismay and disappointment at the antiblack, anti-Mexican, anti-Muslim, sexist discourse that has circulated in the news and social media. Yet, too often, the alarm has remained private and is expressed only in one-on-one conversations with trusted interlocutors. This petition, receiving a meager two hundred or so signatures, tried to make the case that our colleges and universities needed to proactively respond to the hate-filled discourse of the Donald Trump campaign. Even though it seemed like a moral imperative to say something, anything, I was disappointed that many colleagues continued to privately express their concerns but to stop short of doing so publicly, explicitly, immediately.
Fast forward to November 9. A rich reality TV star is going to be America's forty-fifth president and all of a sudden, it seemed, people were eager to bring those private conversations into the public sphere. That Wednesday, my institution (like many others) organized a community meeting for students, staff, and faculty to collectively process the election results. Seeing the tears, frustration, and heavy sighs, it was clear that people wanted to talk openly about what Trump had been saying for months. Now was the time to collectively mourn how this turn of events will affect the everyday lives of citizens.
My reaction to this about-face moment, where the private and public had become linked, at least temporarily, was to be suspicious. Why now? Why not before, when Trump's campaign rhetoric had been fueling hate crimes for months? According to FBI statistics, hate crimes against Muslims in the United States increased by 67 percent in 2015, reaching their highest levels since the aftermath of the 9/11 attacks (247 reported incidents, compared to 154 in 2014). This was all before Trump was elected president. And putting Trump aside for a moment, America's elected officials have been critiqued for years by social justice movements about the lack of accountability for police brutality, environmental contamination of resources for impoverished communities, inadequate educational institutions for immigrant and low-income families, and so on.
Preparing for the annual meeting of the American Anthropological Association (AAA) in Minneapolis, I wondered how these emerging private/public conversations would mix with scholarly conduct in a professional conference setting. Would we confront our own and our discipline's measured complicity in not speaking more, in not doing more earlier? Had the time (finally) come for an anthropology that truly reckons with its own history and its collective responsibility to respond deliberately and conscientiously to the sociopolitical climate in which we find ourselves?
As I boarded my flight, I learned that a panel co-organized by Arjun Shankar and John Jackson on the anthropology of storytelling had lost one of its presenters and the organizers were looking for someone to fill in. They asked if I could do so, and I agreed. On the heels of November 9, this seemed like a plum opportunity to talk about the election. Settling into my hotel room, I began to fervently type my contribution, which began with a description of Homa Hoodfar, the Canadian-Iranian anthropologist who was imprisoned in Iran earlier this year. Here is a short excerpt, which can be read in its entirety here:
In an interview with The Guardian, Homa Hoodfar, a Canadian-Iranian anthropologist, said she survived her time in an Iranian prison by studying her captors. She would lie on the floor and use the end of her toothbrush to scratch observations on the walls.

Through participant-observation at a prison, Hoodfar wrote fieldnotes about the interrogations she endured and conversations with other prisoners. When the interrogators screamed at her, she analyzed their word choice. When they hurled threats at her, she considered the power dynamics at play. In all this, being an anthropologist allowed her to tell stories to herself, to reassure herself, to survive through the telling of a story.

In the interview, she bravely explains: "I decided, I'm an anthropologist and I'm here, so I can use this as a method of doing anthropological fieldwork. It wasn't fieldwork that I had chosen, it was not a project I wanted to write, but there I was."
I read these words to a packed room at the Hilton, full of anthropologists, and I felt my voice trembling with the knowledge of Hoodfar's suffering but also of her resolve. As an anthropologist, she had been trained to observe social life and to analyze social processes as they unfold, even as she lay in a prison thousands of miles away from her family and home. That is the power of our discipline and its (largely unrealized) potential: to bridge the personal and political through our practice and scholarship.
As others have written in this Dialogues series, I also found spaces of collaborative energy that reinvigorated me about our still-emerging discipline. Perhaps it is a reflection of the times, but I stumbled into passing conversations with anthropologists of color in which we shared our incredulity with how freely the term white supremacy was being used this year (even if the speakers were not always fully cognizant that discussion of this phenomenon is a fundamental critique of institutionalized white-dominant academic spaces, including many AAA panels and social spaces). At a sports bar close to the convention center, I animatedly agreed with colleagues that we must do more to amplify each other in predominantly white spaces. At the restaurant Salsa a La Salsa, I candidly discussed the limitations of scholarship that does not adequately consider gender. And in one of my favorite events at the conference, the meeting of the Committee on Language and Social Justice, I observed participants collaboratively strategize about how can we better integrate a critical understanding of power into linguistic anthropology courses and, more broadly, into our institutions through more engaged anthropological work.
We are experiencing a period of immense conflict, violence, and oppression around the world. I need not catalog the challenges faced by marginalized populations the world over. Nor will I list the number of private heart-to-hearts in which researchers express their disenchantment with the status quo, and yet do not weave these sentiments into their research, writing, and pedagogical projects. If ever there was a moment to dismantle the division between our private condemnations of inequality and our public-facing research and teaching personas, the time is now.