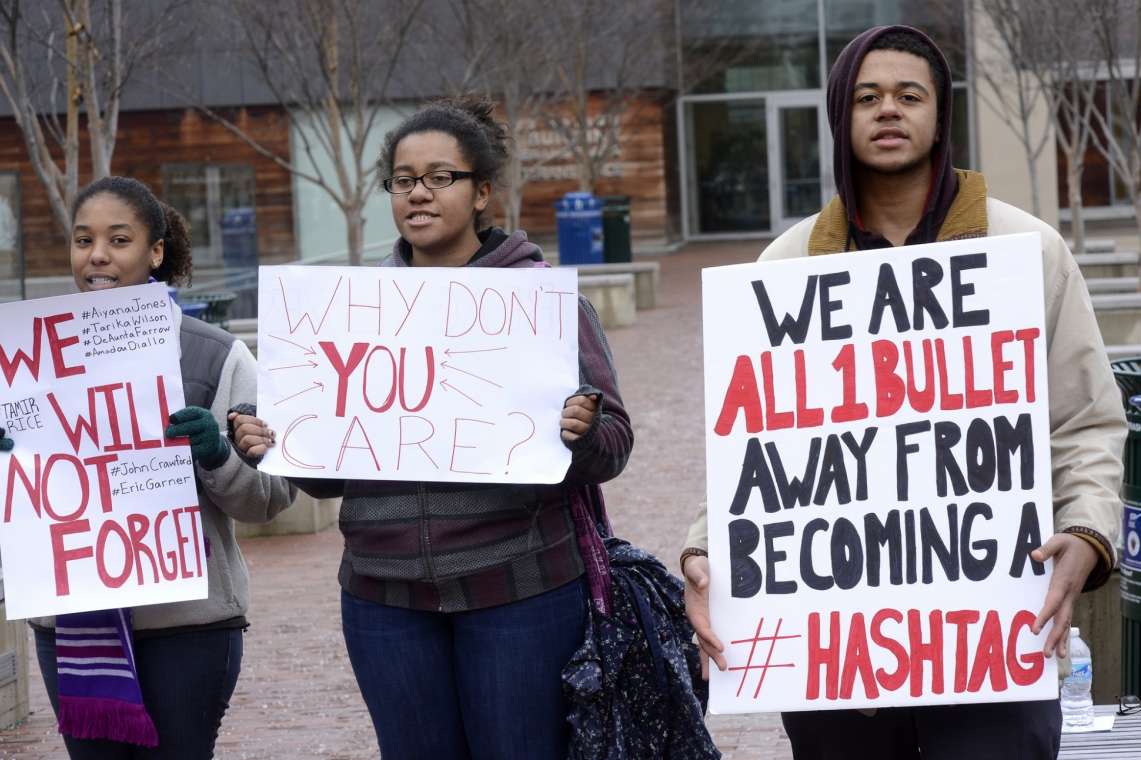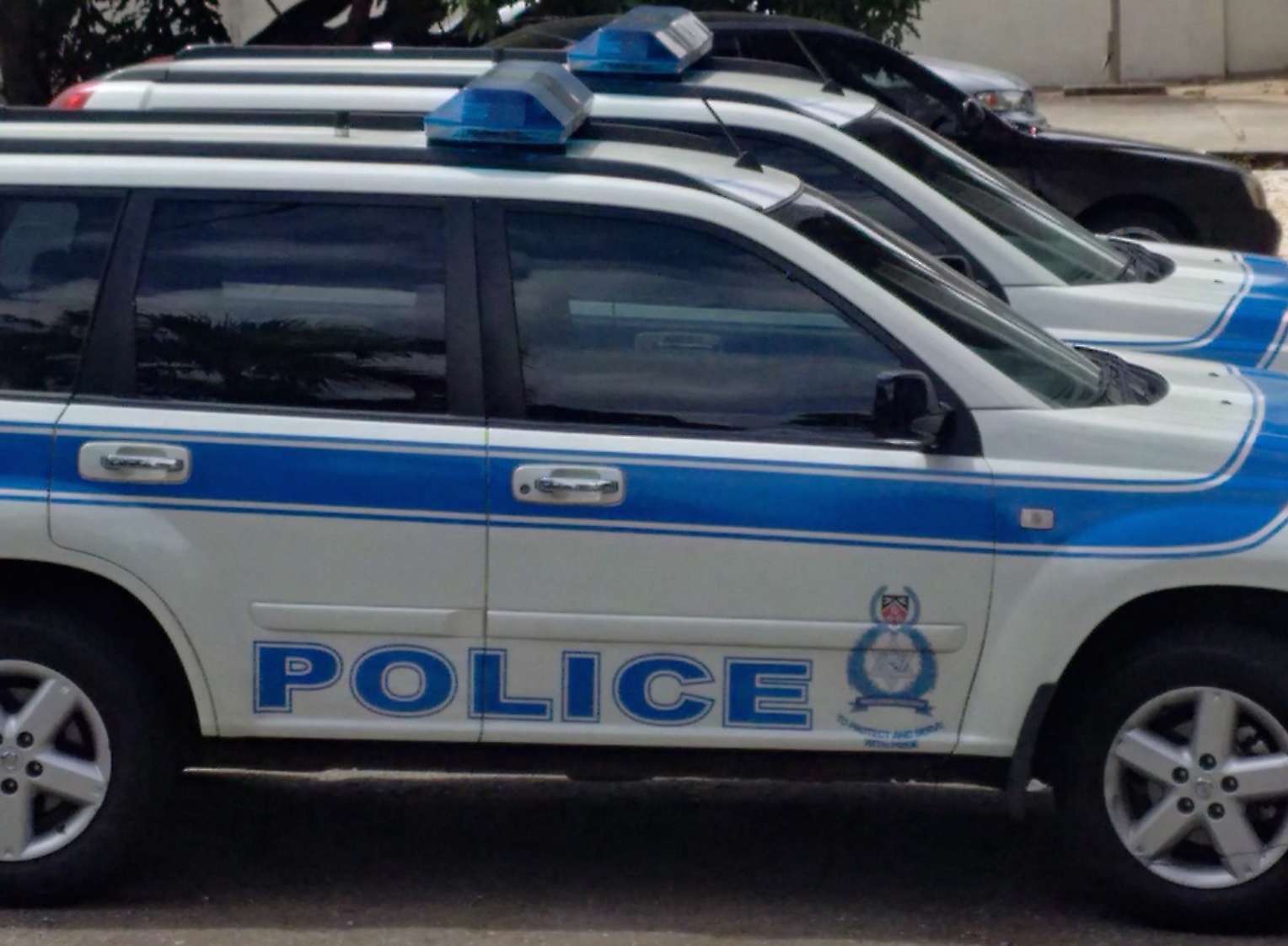 The recent explosion in protests against anti-black racism and state violence in many U.S. urban centers has parallels with realities in the historically black, working-class, and underdeveloped areas of the capital of Trinidad and Tobago, Port of Spain. These parallels suggest a transnational dimension to current events extending beyond North America to ex-colonies in the Caribbean and their Afro-populations.
To many outsiders, Trinidad is known for its carnival, calypso, and multiculturalism. However, there's also a violent side to everyday life here. In the 2013 United Nations Global Study on Homicide, Trinidad and Tobago, a small, energy-rich state comprised of two islands and a population of 1.3 million, was ranked the twelfth-most-murderous nation in the world with a murder rate of 28.3 per 100,000 people.
In an ethnically diverse nation like Trinidad and Tobago—the three main demographic groups are Indo-Trinidadian (37.6%), Afro-Trinidadian (36.3%) and Mixed-Trinidadian (24.2%)—ethnic political parties have rotated in and out of the government in each election since the mid-1990s. Yet each government has blamed the same group for the nation's murderous violence, continuing a tradition begun under colonialism. The current People's Partnership Government is no exception, with Prime Minister Kamla Bissessar singling out "marauding groups of thugs bent on creating havoc in our society" (Hutchinson-Jafar 2011).
In the transnational language of anti-black racism, these "groups of thugs" are a euphemism for young, Afro-Trinidadian, working-class males from historically impoverished areas of Port of Spain. Responding to allegations of racial profiling back in 2011, then-minister of national security John Sandy explained that the majority of crimes in Trinidad and Tobago are committed by Afro-Trinidadians against other Afro-Trinidadians, adding that this race also comprises the majority of the prison population. Without any acknowledgment of the ways that cumulative advantages and disadvantages overlap with race and class in Trinidad and Tobago, Sandy went on to offer five years of police statistics showing that 1,668, or 72.3 percent, of the 2,307 persons murdered in Trinidad were of African descent.
Just as it was in colonial times, Trinidad and Tobago's political elite disseminates an uncomplicated image of crime that links criminality with poor, urban, opportunistic Afro-Trinidadian males who kill each other. Rarely are any other groups in society implicated. This is an irony not lost on many locals, since Trinidad and Tobago is well-known for a never-ending list of white-collar crimes that are rarely punished in the courts.
Having marked poor, black, inner-city males and the areas in which they live as the targets for intervention, Prime Minister Bissessar told the nation that she was committed to unleashing "the dogs of war" on criminals (Matroo 2014). Likewise, Deputy Police Commissioner Mervyn Richardson let the public know that "this is a war and we will win" (Trinidad Express 2013). Recent interventions in predominately poor and black areas are numerous and have included declaring a 2011 state of emergency, putting the police and army together on joint patrols, attempting (unsuccessfully) to pass a bill giving the policing wing of the army the power to arrest civilians, and implementing a rapid-response strategy. Millions of U.S. dollars have been lost on failed sports programs supposedly able to solve the crime problem, and the full embrace of the United States–led war on drugs has continued, accompanied both by economic aid and militarization.
In response to media reports that police officers had shot two Afro-Trinidadian teen brothers in the back, then-minister of national security Gary Griffith, a soldier by training, left little doubt about what happens in poor black neighborhoods when they are policed as war zones. "I think it will be inappropriate to state that the police are abusing their power," Griffith told the press. "They are in a war and they need to protect themselves and protect us" (Trinidad Express 2014).
Does the government of Trinidad and Tobago understand the significance of declaring war on its own citizens? And who is the "us" that Griffith intends to protect? After all, the official designation of a state of affairs as a war is far more than semantics. Naming crime or a political problem a war indicates that those with political power see some of their own citizens as collateral damage and not as equal citizens. For low-income, black, working-class men and their families in urban Trinidad, this usage suggests they have been racialized into a monolithic enemy of the state, which violent state resources must defeat.
At the highest levels, there is no mention of the historical realities of colonialism and how it patterned the present, or of the structural obstacles that individuals might face due to their racialization and/or class position. Those in power avoid tackling the realities behind present-day inequalities and corruption. They fail to consider why certain sorts of criminal behavior might be on the rise. Instead, the response of successive governments has been to establish and develop a war against an urban, black, and relatively poor segment of Trinidad and Tobago's population.
The omission of the multiple causes of violence is, as Michel Foucault might stress, a function of power standing in for truth. For if the government ever did inquire into these multiple causes, the research of a vast array of scholars would reveal intersecting phenomena including: high unemployment in violence-prone areas, low minimum wages, lack of opportunities for self-development, the shipment of drugs, government financial support to urban gangs, lack of public trust in the police, poor police tactics, heavy-handed soldiers, corruption, poverty, legacies of colonialism and imperialism, the impact of structural adjustments, family issues, and more.
The government of Trinidad and Tobago has, like many other ex-colonial governments around the world, fomented a war against poor black men from economically deprived urban areas. Events in Port of Spain can thus be read as a reflection of historical global racism. They are marked by many of the same cultural logics, such as militarization, poverty, and anti-black racism, that are being dramatically revealed across the United States in acts of police aggression against black populations.
Dylan Kerrigan is Lecturer in Anthropology and Political Sociology at the University of the West Indies, St. Augustine Campus.