Verse Journal of the Kashmir Siege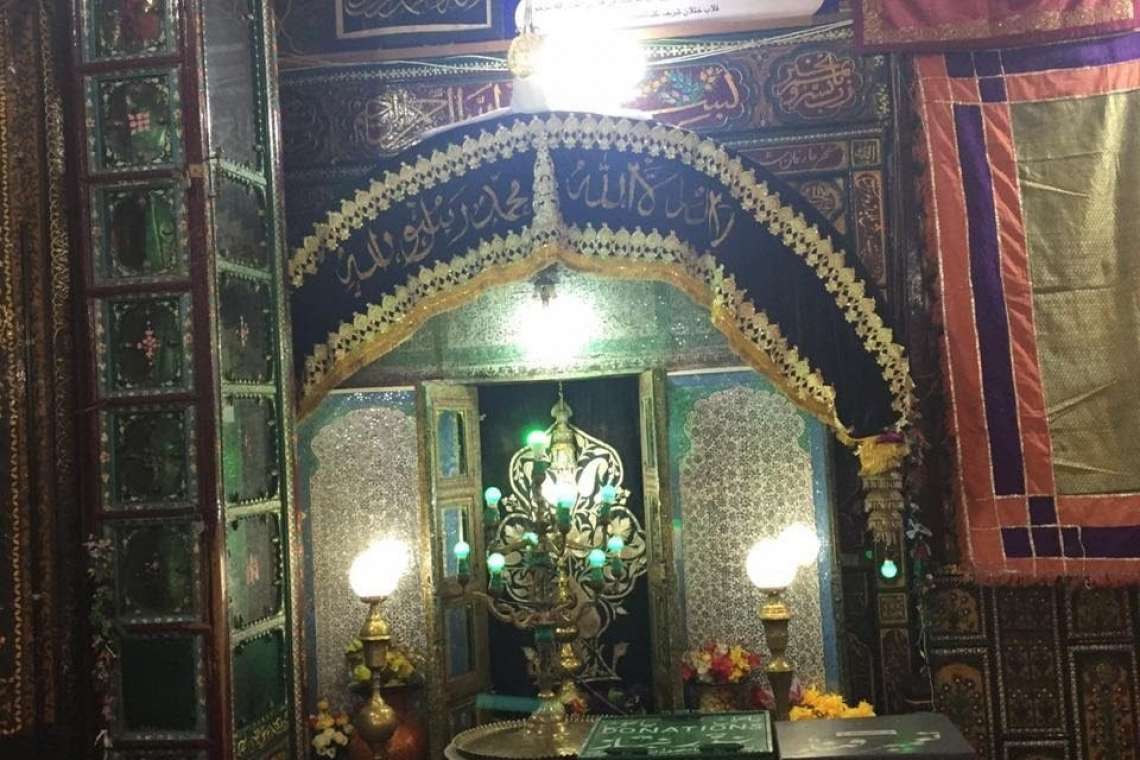 On August 4, 2019, my Whatsapp lit with a luminous photograph of the shrine of medieval era Muslim saint Hazrat Amir Kabir. Popularly called Khankah, the shrine is located in the old historic Srinagar city of the Indian administered Kashmir. My parents wanted to share with me their visit to the shrine, which is an enduring symbol of the spiritual, political, and cultural independence of Kashmir. They were planning to visit the shrine for seven continuous days, a pledge that devotees often take for their spiritual salvation; but they could only make day one. The photograph became the last contact I had with my parents. Soon after the Indian government laid a siege on the Kashmir valley. Since August 5, eight million Kashmiris have been imprisoned in their homes under a curfew and communication lockdown. The Indian government revoked Article 370, which enshrined Kashmir's quasi-autonomous status. Kashmir has since 1947 demanded its right to self-determination and independence, which India has curbed by indirect and direct military violence.
The verse-journal encapsulates highlights from the days of the siege, starting day four including August 4, when it all came to head. The fateful day when my parents visited the shrine praying for peace and knowing very well they lived in an undeclared war. The Indian government had flown in 48,000 plus troops on top of the 700,000 already present in the region. Kashmir, already known as the world largest open-air prison has since been in a "curfewed" information black hole. Even though Kashmiris are not new to living under siege this lockdown is unprecedented because all forms of communication including phones, landlines, and basic cable have been completely shut down. Toward the end of August, some restrictions were eased but only to be tightened again.
The siege is fast unraveling as a humanitarian crisis. The lack of communication is exacerbating the scarcity of essential supplies and medicines. Kashmiris are restive and caged. From time to time people are demonstrating and pelting stones at the Indian forces. They also remain indoors to counter curfew relaxations by doing hartal, which is a form of civil disobedience to express their disapproval of the Indian regime's policies and highlight their demands for self-determination and Independence.
The recurrence of the image of the shrine of Hazrat Amir Kabir with each different verse reiterates the fact that the independent spiritual nature of Kashmiris remains steadfast, unchanging, prayerful, and refuses to be subjugated by the protracted repression from the Indian military occupation. Kashmir resists, to exist.

August
when i asked if there will be a war, they replied "did it ever end?" and continued their song.
8/4/19, the siege begins next day
*
our hearts are sinking, but our prayers are rising, Azadi, Azadi, Azadi
4th day of the Kashmir siege, 8/8/19
*
my sister assures me over and over, everything is fine here, over a glitch connection, and this tells the worst
5th day of the Kashmir siege, 8/9/19
*
communication is cut but our ties are strong. we hear war cries of a battle ready people.
6th day of the Kashmir siege, 8/10/19
*

the heart of eid is sacrifice. in kashmir eid is everyday.
7th day of the Kashmir siege, 8/11/19
*

"don't go out into the street, you will get shot!" "one can hope" the lover of freedom shot back.
8th day of the Kashmir siege, 8/12/19
*
eid passed peacefully through checkpoints, razor wires, and children that know how to stay still
9th day of the Kashmir siege, 8/13/19
*
a passionate assembly, seeking rights as a nation, your tv screen brands a law and order situation
10th day of the Kashmir siege, 8/14/19
*
August in Kashmir is a siege on steroids, India wrapped in saffron, Pakistan awash in green, Kashmir as always, soaks in blood, red of its old and young, those being born and those not yet
11th day of the Kashmir siege, 8/15/19
*
mother the world's largest democracy is afraid of your small voice
12th day of Kashmir siege, 8/16/19
*
mother, google search brought "kashmir dispute" ahead of "kashmiri shawls."
13th day of the Kashmir siege, 8/17/19
*
mother, you know things are worse when a medical journal writes a political report
14th day of the Kashmir siege, 8/18/19
*
add to the handicrafts of kashmir: how to extract metal pellets from kashmiri flesh. "if you live here, you have to know how to do it," they say wincing, paisleys soaked red
15th day of the Kashmir siege, 8/19/19
*
mother, jails are overflowing with lovers old and young, wounded and maimed, blinded and blindsided. you may have to offer your home as a prison.
16th day of the Kashmir siege, 8/20/19
*
mother, men are baying for your daughters as if spoils of war and they name it integration
17th day of the Kashmir siege, 8/21/19
*
mother, indians are making their children write letters, thanking their country for stripping Kashmir of its free will, early teaching of how consent does not matter–
18th day of the Kashmir siege, 8/22/19
*
moji, zulm. bas.
mother, tyranny. enough
19th day of the Kashmir siege, 8/23/19
*
mother, the highest civilian award goes to those who stoop low
20th day of the Kashmir siege, 8/24/19
*
mother, the police says protests are on, a few killings, no big violence, we used to arrest people for stone pelting in the past and we are apprehending them now too, its nothing special, its quite normal. the situation is completely peaceful.
21st day of the Kashmir siege, 8/25/19
*
mother, the unborn are dying, the dying are killed, the killed destined to live forever in the living made undead; in this endless cycle of death we are told "situation is improving"
22nd day of the Kashmir siege, 8/26/19
*
mother, in the wounded homeland with its veins slashed heart cut open, i reach you only in prayer.
23rd day of the Kashmir siege, 8/27/19
*
mother, sowurr does not sleep at night nor rest during the day; the people are adamant facing bullets as if correcting a historical wrong; today the miracle name written on each summer leaf is Azadi, Azadi, Azadi.
24th day of the Kashmir siege, 8/28/19
*

the soldier shouted: we didn't beat you, did we?" deep purple welts across their back and legs, eyes swollen with little lead pellets, the kashmiris nodded vigorously, in one voice said: no sir, you didn't."
25th day of the Kashmir siege, 8/29/19
*
between unimaginable betrayal, and tv ticker messages, kashmiris ask "even prisoners have the right to communicate."
26th day of the Kashmir siege, 8/30/19
*

there is a room for freedom in our eyes.
empty. smelling of fresh color. a comforting yellow of an old nargis pressed between the pages of grandfather's diary written under curfew. each page begins with 786 and ends with Azadi Azadi Azadi.
27th day of siege, 8/31/19
*
September
"we people know how to prepare for long winters when snow forces us indoors. Kashmiris know how to wait for the spring."
28th day of the Kashmir siege, 9/1/19
*
"moving out is too risky. the soldiers lie waiting. they may have the guns, but fight is about patience, too."
29th day of the Kashmir siege, 9/2/19
*
the instruments of torture include cables, rods, car batteries, plumbing pipes, chilli, pepper and phones. each home is a prison.
30th day of the Kashmir siege, 9/3/19
*
mother, you can never say again i do not call home. i have proof.
31st day of the Kashmir siege, 9/4/19
*
Here is a link to the continuation of the verse-journal on Ather Zia's Instagram: https://www.instagram.com/aziakashmir/