Violence, Just in Time: War and Work in Contemporary West Africa: Supplemental Material
Editorial Overview
In this issue of Cultural Anthropology, Danny Hoffman once again draws our attention to the particularities and intimacies of war and violence in Sierra Leone and Liberia. In "Violence, Just In Time: War and Work in Contemporary West Africa," Hoffman challenges us to imagine the labor of war as labor and violence as a mode of post-Fordist production. For young men in Liberia and Sierra Leone, Hoffman shows how opportunism, innovation, and movement — across, social, material, and political boundaries — become necessary to work, whether in the diamond pits, tapping rubber, or as soldiers. This is the political economy of dreg, where social life becomes increasingly about innovating and preparing for the next job opportunity, to the point where work-life becomes perpetual. The boundary between the domains of social and work life become blurred, and compensation for work is at best unpredictable. Although not a perfect fit, Hoffman illustrates how the life for young men in Sierra Leone and Liberia bears striking resemblance to traditional descriptions and analyses of post-Fordist factory life. This way of understanding war as a mode of labor sheds light onto the fungibility of violence itself, where the performance of violence is undertaken by a floating pool of available young men — the real fighters in the growing industrial-commercial complex in West Africa.
As a form of just-in-time production, violence in the context of the Mano River War, is not merely the outcome or shaping of identitarian politics. Indeed, as Hoffman stresses, to see militarization in terms of how groups constitute themselves along ethnic lines elides how fighters see themselves and their conditions of possibilities for work — to perform violence as labor. Violence is neither innate nor a predisposition. In this moving article, Danny Hoffman illustrates how young men must navigate this political economy of dreg in the context of the Mano River war: they must be flexible, innovative, and willing to exchange violence on the market.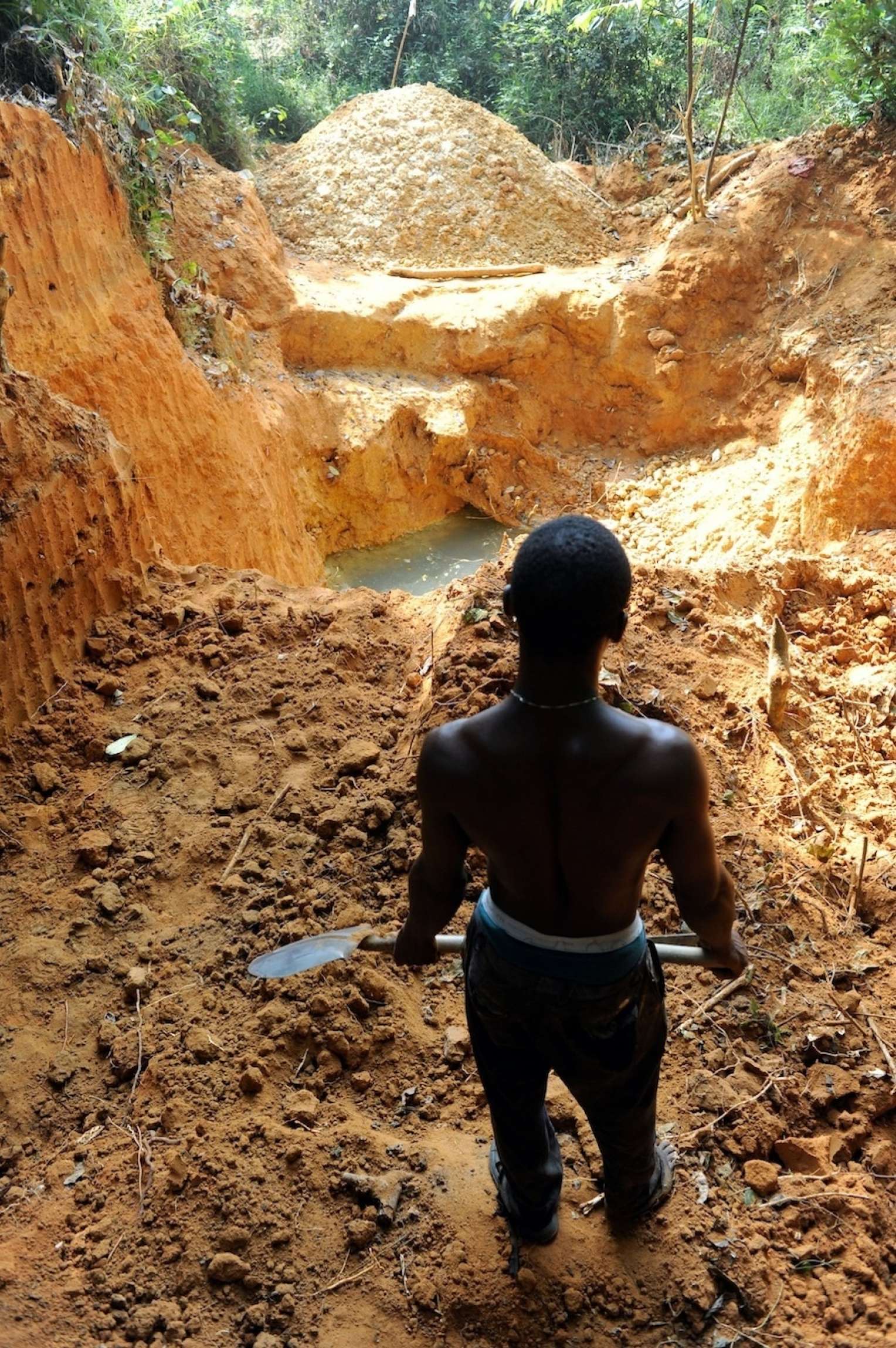 Editorial Footnotes
Cultural Anthropology has published a number of articles on war zones in Africa, including Danny Hoffman's "The City as Barracks: Freetown, Monrovia, and the Organization of Violence in Postcolonial African Cities" (2008), Nancy Rose Hunt's "An Acoustic Register, Tenacious Images, and Congolese Scenes of Rape and Repetition" (2008), and Rosalind Shaw's "Displacing Violence: Making Pentecostal Memory in Postwar Sierra Leone" (2007).
Cultural Anthropology has also published a number of articles on labor. See for example, Peter Benson's "El Campo: Faciality and Structural Violence in Farm Labor Camps" (2008), Shao Jing's "Fluid Labor and Blood Money: The Economy of HIV/AIDS in Rural Central China" (2006), Adeline Masquelier's "Of Headhunters and Cannibals: Migrancy, Labor, and Consumption in the Mawri Imagination" (2000).
Questions for Classroom Discussion
1. What are the characteristics of a post-Fordist mode of production?
2. What specific examples does the author give to show that the life of young men in Sierra Leone and Liberia reflects life in a post-Fordist mode of production?
3. In the article, how does the author describe the relationship between ethnic identity and violence in the context of war in Africa? What does the author find "troubling" about this relationship and way of understanding violence and conflict?
4. What examples does the author give in this article that suggest another way to understand the production of violence?
5. What is the political economy of dreg? How does it relate to ideas about post-Fordist production?
6. Violence is, obviously, a very sensitive and complex topic. In the documentary CRY FREETOWN, the BBC deemed some footage "too violent" to be shown to the public. What is too violent? Watch the news or other media. What about movies and films and videogames? Can violence be perpetuated through the media? By anthropologists? How can address the topic of violence carefully? What kind of effort does Hoffman do to understand violence in this piece?