(W)Rap on: Race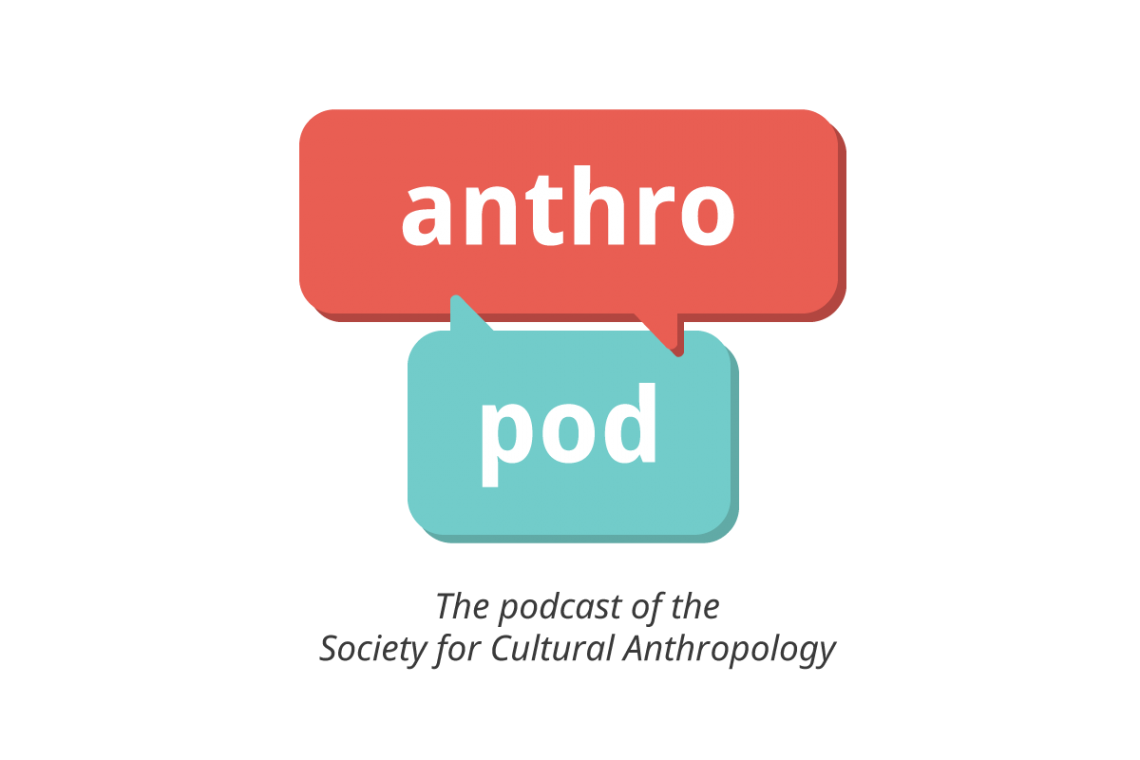 "(W) Rap On: Race" is the inaugural episode of the new (W) Rap On series at AnthroPod, which brings anthropologists into conversation with artists, activists, and scholars from other disciplines and perspectives. The series is loosely inspired by James Baldwin and Margaret Mead's 1971 conversation Rap on Race. Yet the format attempts to identify and confront some of the inherent problems that this conversation embodied and only further crystallized, such as white fragility, difficulties with confronting complicity in larger power structures, and struggles to create space for different groups to speak openly (instead of being spoken over or spoken for).
Our goal for this series is to provide a platform for thoughtful and incisive discussions that highlight solidarities and shared commitments but also, and perhaps more importantly, highlight where frictions might emerge between anthropological approaches and those of different disciplines or of work outside the academy.
In this episode, anthropologist Shalini Shankar discusses race, social activism, and pedagogy with Black Lives Matter activist DeRay McKesson. Christien Tompkins moderates the conversation.
Resources
Credits
Thanks to Shalini Shankar, DeRay McKesson, Christien Tompkins, Hilary Leathem, and Jara Carrington for their contributions this episode.
AnthroPod features interviews with anthropologists about their work, current events, and their experiences in the field. You can find AnthroPod at SoundCloud, subscribe to it on iTunes, or use our RSS feed. If you have suggestions for future episodes or feedback on this episode, please leave us a comment to the right, or get in touch via Facebook or Twitter.
Music: All the Colors in the World, by Podington Bear.
References
Baker, Lee D. 1998. From Savage to Negro: Anthropology and the Construction of Race. Berkeley: University of California Press.
Brulotte, Ronda. 2009. "'Yo soy nativo de aquí': The Ambiguities of Race and Indigeneity in Oaxacan Craft Tourism." Journal of Latin American and Caribbean Anthropology 14, no. 2: 457–82.
Cox, Aimee Meredith. 2015. Shapeshifters: Black Girls and the Choreography of Citizenship. Durham, N.C.: Duke University Press.
Crenshaw, Kimberlé. 1991. "Mapping the Margins: Intersectionality, Identity Politics, and Violence Against Women of Color." Stanford Law Review 43, no. 6: 1241–99.
Davis, Angela Y. 2016. Freedom is a Constant Struggle: Ferguson, Palestine, and the Foundations of a Movement. Edited by Frank Barat. Chicago: Haymarket Books.
Lorde, Audre. 1984. Sister Outsider: Essays and Speeches. New York: Crossing Press.
Moraga, Cherrie, and Gloria Anzaldúa, eds. 2015. This Bridge Called My Back: Writings by Radical Women of Color. 4th edition. Albany: State University of New York Press.
Navarro, Tami, Bianca C. Williams, and Attiya Ahmad. 2013. "Sitting at the Kitchen Table: Fieldnotes from Women of Color in Anthropology." Cultural Anthropology 28, no. 3: 443–63.
Nguyen, Mimi Thi. 2015. "The Hoodie as Sign, Screen, Expectation, and Force." Signs 40, no. 4: 791–816.
Ralph, Laurence. 2014. Renegade Dreams: Living through Injury in Gangland Chicago. Chicago: University of Chicago Press.
Raschig, Megan. 2017. "Triggering Change: Police Homicides, Community Healing, and the Emergent Eventfulness of the New Civil Rights." Cultural Anthropology 32, no. 3: 399–423.
Scott, David. 2013. Omens of Adversity: Tragedy, Time, Memory, Justice. Durham, N.C.: Duke University Press.