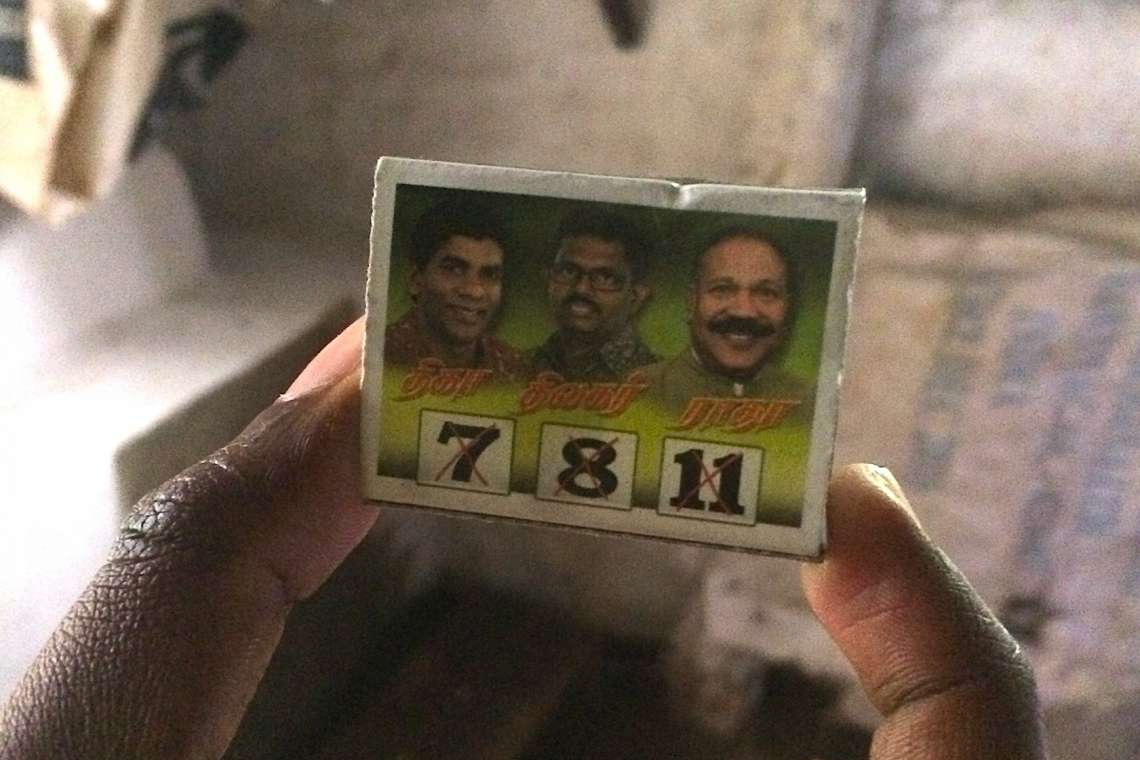 Moments after recalling how nine small Muslim-owned shops were burned down in the Maulviganj mohalla of Lucknow following the infamous 1992 demolition of the Babri Masjid in Ayodhyay, Sultana Ishtiaq (name changed), a Sunni school administrator, was quick to clarify: "But we have Ganga Jamuni Tehzeeb here. What happened in Maulviganj was an unfortunate aberration."1
Sultana's appeal to Ganga Jamuni Tehzeeb is in keeping with its frequent invocation by Muslims across intersectional identity affiliations in Lucknow. Many middle-class members of the community assert that the ethos of Ganga Jamuni Tehzeeb—a culture of religious and cultural cosmopolitanism reflected in harmonious ties between the city's Muslim and Hindu inhabitants—has stood as a bedrock of Lucknawi life and culture since the precolonial era.
While Sultana had suggested that the Ganga Jamuni Tehzeeb was more characteristic of the Muslim experience in Lucknow than episodes of anti-Muslim violence, I argue that constant appeals to cosmopolitanism exemplified by Ganga Jamuni Tehzeeb powerfully illustrate the tenuous place of Muslims as a minority within the sociopolitical context of Lucknow. To do so, I turn to the space of the mohalla—the neighborhood—which, I suggest, provides material testimony of everyday experiences of peace and violence among Muslims. What might a socio-spatial history of charred buildings and the lack of basic civic amenities in Sultana's mohalla add to her account of Hindu-Muslim relations in Lucknow?
I agree with Justin Jones's (2015) contention that the mythologization of "the cosmopolitan tehzeeb of Lucknow" should be read as a strategy that Muslims in Lucknow employ to gain "respite from a hostile present." However, Jones's claim that this represents a "distinctly Islamic interpretation of modern religious pluralisms" invites further thought. In the course of my research, it became abundantly clear that Muslim participants (across a wide cross-sectional demography) who espoused the maxim were not deploying it as a "distinctly Islamicate" terminology. Despite the fact that their local mohallas served as emblems of the city's rich Islamicate cultural heritage, an assertion of "Muslimness" as a strategy in a region like Uttar Pradesh, which has witnessed so much anti-Muslim violence, was not a particularly safe prospect. This was especially true for middle-class Muslims who had managed to retain some level of capital—be it economic, cultural, or socially imagined.
Take, for example, a 2016 interview with Nilofer Hasan (name changed), a middle-class Shia housewife from a previously aristocratic background who resides in the mohalla of Hussainabad. Sitting in a once-grandiose building that now houses multiple families, Nilofer remembered how a popular mosque in her neighborhood was blown up in early 1993, following the demolition of Babri Masjid, in what was widely suspected to be an attack by emboldened Hindu nationalists.2 Despite this open secret, Nilofer recalled that local police used the incident as a pretext to surveil and harass young Muslim men. The police are seen as sympathetic to Hindus, a fact that Nilofer sought to establish by observing how common it is to find temples attached to police stations.
Yet like Sultana, Nilofer also insisted that Lucknow had Ganga Jamuni Tehzeeb. When asked about the discrepancy between her assertion of Ganga Jamuni Tehzeeb and her memories of the massacre in the mosque, Hasan said, "Why call it a massacre, or openly accuse Hindu nationalists in the city, and make it become real?"3 The fear and fragility that lurked under the surface of Nilofer Hasan's invocation of Ganga Jamuni Tehzeeb cannot be overstated. Harkening back to a legacy where violence is not the central or "real" feature of religious-ethnic fissures in the city, the repeated emphasis on Ganga Jamuni Tehzeeb by Muslims across class, caste, sect, and gender in Lucknow demonstrates the fragile conditions for peace. While cities such as Lucknow have consistently avoided mass violence, their relative proximity to historical (and ongoing) sites of Muslim massacre nonetheless facilitates a palpable vulnerability. Notably, several Old Lucknow Muslim heritage sites have been renamed after Hindu nationalist leaders or Hindu gods or goddesses over the years. The multiple contradictions between discursive repetitions of the city as a hub of Hindu-Muslim synchrony and the pressure of Hindu nationalist governance in structurally neglected Muslim-dominant mohallas highlights how Lucknow's supposed peace hangs by a fraying thread. In post-Partition Lucknow, the politically disenfranchised Muslim community in Lucknow thus consistently invokes the discourse not as an assertion of their Islamicate past, but rather as a shared cultural discourse that connects Hindus and Muslims as Lucknawi.
By articulating this shared history of Ganga Jamuni Tehzeeb, middle-class Muslims, in effect, were implicitly beseeching Hindus not to engage in acts of violence against them. Indeed, the stakes of reminding Hindus of a common culture are unimaginably high. In 1992, many of the mohallas I worked in witnessed marches by Hindu nationalists who reminded Muslims of their nebulous place in the Indian nation, shouting slogans such as "Musalmaano ke do sthan, Pakistan ya Kabristan" (Two places for Muslims: Pakistan or the graveyard).
Thus, "ethnographic oral histories" enable scholars to scrutinize not just how silence is produced by precarious minorities (especially in narratives that distance themselves from imminent violence), but to also uncover the complex mechanisms behind why certain local cultural discourses stand in seeming contradiction with the material lived realities of the spaces these communities inhabit. In the process such an analysis goes beyond the interpolation of a community's relationship with state structures or how they fashion themselves in vernacular discourses, to a community's complicated local negotiations of peace or assurance with the dominant group and majoritarianism, more generally.
Notes

1. Interview, December 11, 2017. The burning down of Muslim owned shops in Maulviganj mohalla of Lucknow during the Babri Masjid crisis in 1992 has also been verified and recorded in the personal diaries and meeting minutes of veteran activists from Lucknow.

2. The bombing of Barafkhana Wali Masjid, popularly known as "Teelae Waali Masjid" in 1993 resulted in the deaths of eight Muslims (see Pioneer 1993).
3. Emphasis added. Interview, March 24, 2016.

Editor's Note
In note 2, the name of the mosque has been corrected to Barafkhana Wali Masjid.