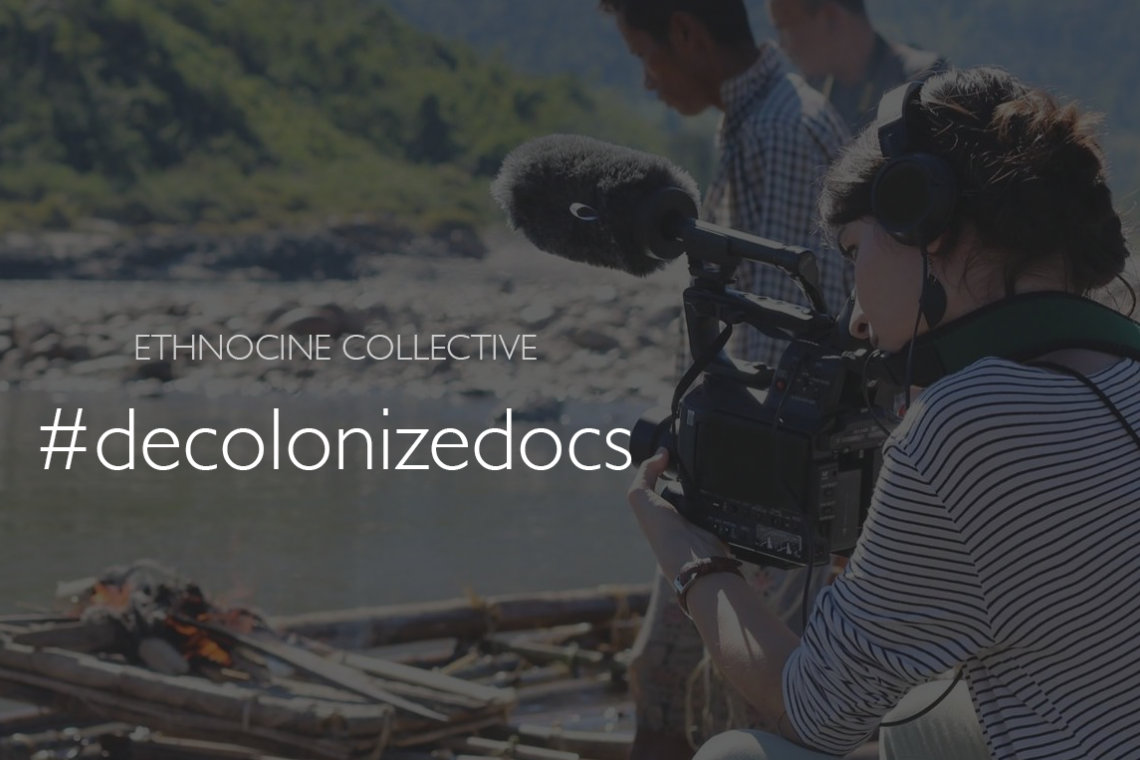 What does it mean to decolonize film, not just in theory, but in practice? For the artists and visual anthropologists behind the podcast Bad Feminists Making Films (BFMF), there are no easy answers. Embracing the term bad feminist by Roxanne Gay, BFMF instead finds pleasure and reward in mining processes that are messy, complicated, and still unfolding.
Structured around an episodic format of audio interviews with filmmakers, the concerns of BFMF go broad and deep: What is the political capacity and argumentative power of images? How do we recognize and resist exploitation in our own practices? How do we learn to look and listen to a community beyond our own gaze as outsiders? How do we embrace difference without exoticization? What does meaningful collaboration look like?
BFMF engages with these questions with a collaborative and intersectional approach, where artists, activists, and academics are all given a voice at the table. This radically inclusive approach also spans disciplines and embraces queer and marginalized voices to question and unpack the categories that we take for granted. Similarly, by including the voices of freelancers and women-owned businesses, BFMF explores how feminist makers are using work-for-hire models in subversive ways to work towards their own visions of social justice and impact ("Embracing Abundance in Business" with Reaa Puri).
In our current moment, the Black Lives Matter movement has reminded us of the power of images to anger, inspire and mobilize, while the circulation of hashtags like #DecolonizeDocs have made ethnographic filmmaking questions like "who has the right to tell whose story?" part of our daily lexicon. At the same time, BFMF reminds us that however deep our commitment to social justice is, the history of documentary filmmaking is still rooted in an anthropology that sought to study, understand, and represent "the other," often in problematic and reductive ways. "It wasn't until very recently that that's been challenged and problematized," says podcast co-host Emily Hong in "A Case Study in Decolonial Documentary, Call Her Ganda" with PJ Raval. "The more colonial the history of your craft is, the more you need to 'do the work.'"
By creating a space where feminist filmmakers can speak to each other honestly and vulnerably across disciplines, BFMF are "doing the work" to not only break down opaque and oppressive walls across our industries, disciplines, and communities but also to reimagine the art of filmmaking in new and more liberatory ways.