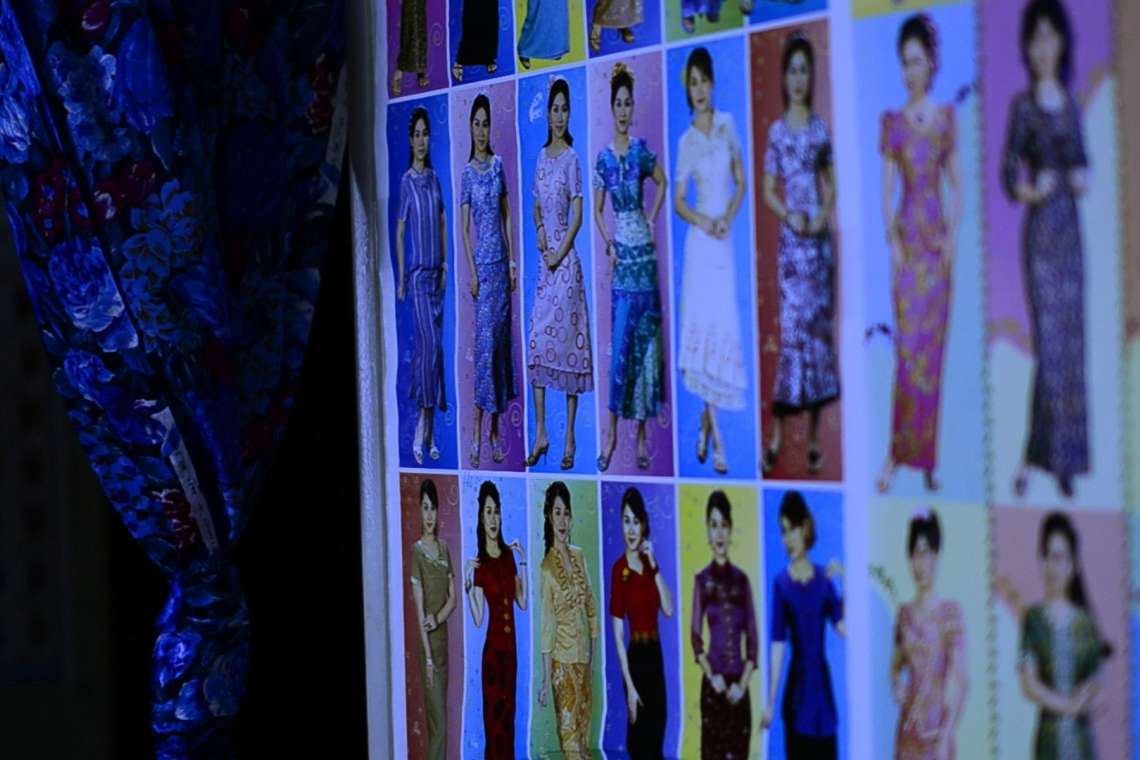 Transnational feminist ethnographic film collective, Ethnocine, comprising Emily Hong, Mariangela Mihai, Miasarah Lai, and others, creates a compelling time capsule that deftly weaves between feminist oral history, the ethno-fictive, and touches of the cinematic avant grade, in their short film, Nobel Nok Dah (2015). The film is succinctly named for three Karen women refugees from Myanmar and reflects these women's stories after their encampment at the Myanmar–Thai border, and subsequent resettlement in the central upstate New York; journeys that also precede Myanmar's first civilian government elected in 2015 after decades of military rule.1
During the initial years of this ongoing political transition, international aid for refugees and displaced ethnic minority communities in encampments on the Thai–Myanmar border was surreptitiously cut with the rationale that it would be safer for refugees to return to homes from which they fled military violence. However, as noted in the Asia Times, as of April 2019, many Karen refugees and internationally displaced people who returned in post-election years have struggled to re-establish livelihoods amid continued land grabs. In 2019, armed conflict in southeastern Myanmar has also increased, forcing thousands of those recently returned to flee their homes once more. Additionally, international ire around ongoing massacres of Rohingya peoples in Myanmar has cast further doubt on the country's claims to political transition.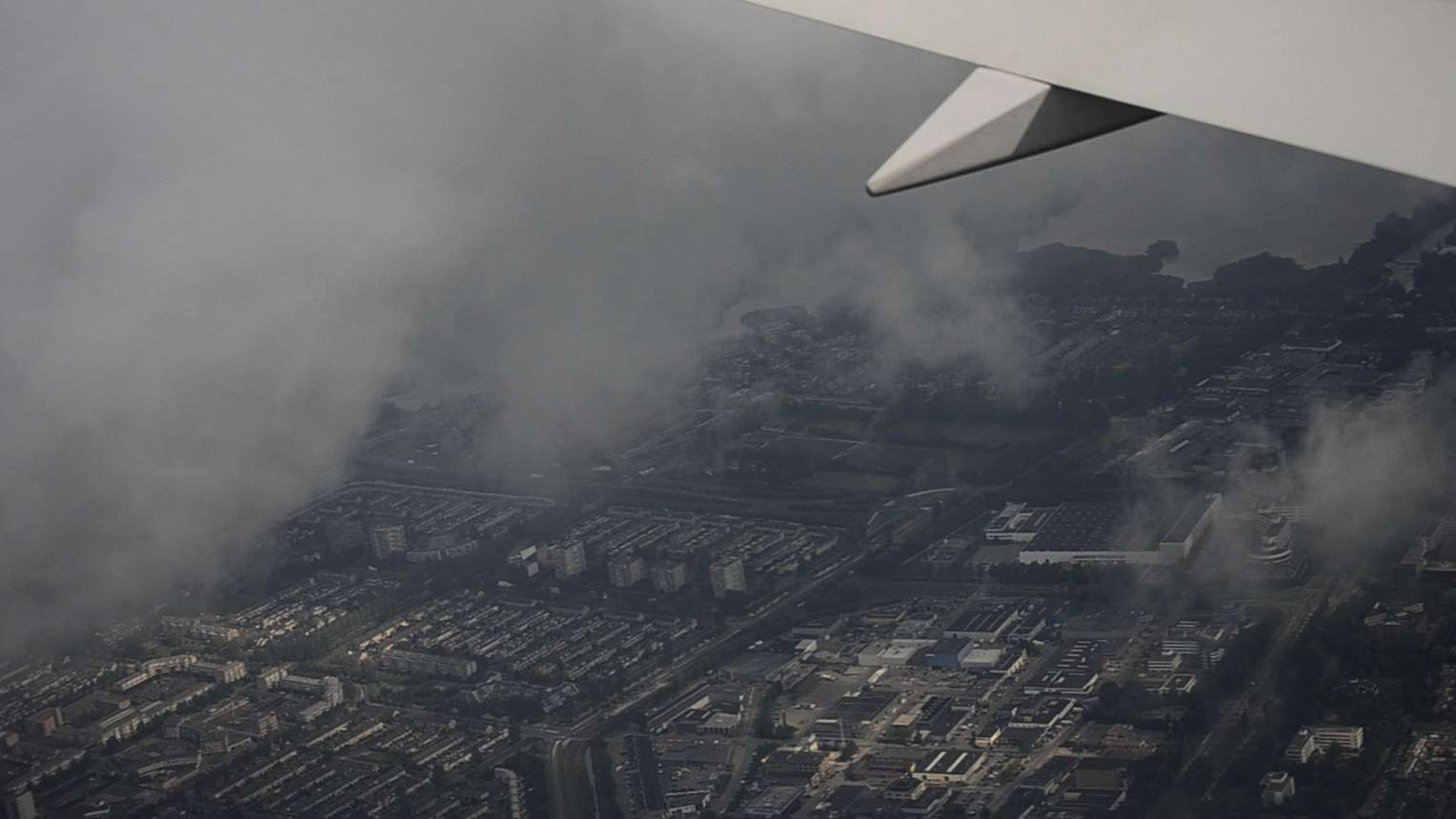 Amid these upheavals, the filmmakers have shed a distinct light onto the microcosmic ways in which cataclysmic world and regional events have shaped recent refugee migrations. Ethnocine necessarily intervenes into topics and approaches not often covered or integrated into films about Southeast Asian communities for U.S. audiences.
Recent global film culture around women from Myanmar that Ethnocine contends with often equates women from Myanmar as endangered by state surveillance, censorship, and illicit informal economies in the region. While these are not exhaustive accounts, two recent examples of English-language documentaries that have come to acclaim include They Call It Myanmar (2012, dir. Robert H. Lieberman), a clandestinely filmed documentary about daily life under Myanmar's military regime that coincides with the period just before the official political transition, a film in which women are not so present, and Kayan Beauties (2012, dir. Aung Ko Latt), a film about human trafficking of ethnic minority Kayan women across the Myanmar–Thai border.
By and large, these documentaries represent spectacular and mundane violence of repressive state military regimes and their ongoing legacies as key to their messages of human rights awareness. Yet in these works, these representations sometimes reinforce patterns in some international festivals and educational contexts that can gloss over women and feminine-identified subjects as possessed of resurgent agency under constraint.2
Ethnocine's contributions do not cleave to likely patterns. Instead, Nobel Nok Dah focuses on often-eclipsed narratives in memories held by Nobel, Nok, and Dah who each fled military violence years prior, dealing with various types of family separation, in addition to refugee encampment and resettlement. Stylistically, the filmmakers co-invite their audiences to ruminate on performativity, not necessarily on visibility and speech, as barometers of how human rights are "realized," thus nuancing representations of those femininities, in part, shaped by military initiatives of both the Burmese state pre-2015 and more intrusive human rights projects.
Through this mode, the storytelling focuses on these close textured moments of Nobel, Nok, and Dah in their daily lives, reflecting on separation from their own parents in their childhoods, of feelings of estrangement in times of uprooting in transit to the United States, and in the United States still.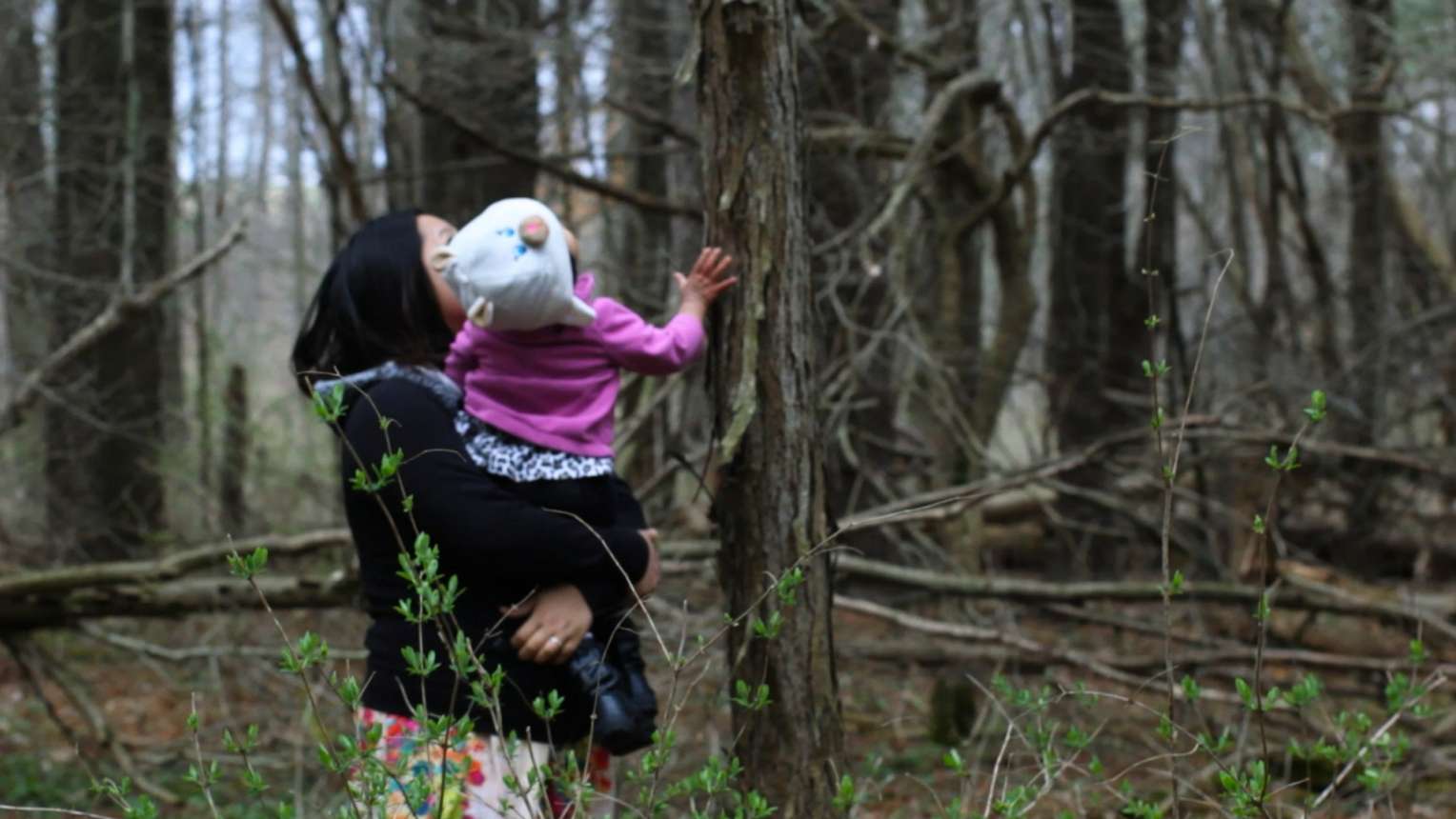 The film starts with a definitive rustling and intentionally unfocused lens, giving way to a baby's voice gurgling in between excited breaths. As the camera pulls away, audiences recognize the close-up of a baby's neck dressed in pink layered clothes in anticipation of autumn as rust-hued leaves wait in the background.
Child and mother in the woods follow each other and explore at leisure. We later learn that we have just met one of the main interviewees of the film, playing with their child in the United States after resettlement in upstate New York in a community with other Karen refugees. Following this scene. there are snippets of dialogue in these women's voices enmeshed over each other in English as well as subtitles.
Throughout the film, the audience is privy to Nobel, Nok, and Dah's reflections in medias res, beginning with a part of a face, an eye, a lip, or hands in which the person's full visage is partly blurred at first, as the audience is slowly drawn into full focus over time as they get to know interviewees' stories better. Yet instead of "breaking up" the body in a scopophilic way, that may rehearse potential intrusion on women's bodies on film, this type of cinematography demands an attuned deep listening and witnessing on the part of audiences.
In refusing to invite a passive glance, Ethnocine's approach to the lens considers the iterative bearing of the past on the present as well and inquires about the futures of these resettled lives both before and after initial migrations. In doing so the collective offers a decolonial praxis that follows the contours of both large- and small-scale movements of refugee life, requires attunement to sounds of daily encounters (in this case playing in the woods, the babbling of brooks, getting ready for work as university staff and as students of continuing education, mothering, the pulling in of buses, the takeoff of planes).
These ephemeral moments are not just the freedom of the visual encounter realized nor the "settled" version of a perpetually indebted American life. These juxtaposed stories do not simply reflect on either the Myanmar or the United States as distinct spaces of pre- or post-encampment, respectively, but instead parses out threads of connection between multiple displacements and micro-movements that sometimes link these lives together.
Authors of critical refugee studies such as Cathy Schlund-Vials (2012), Ma Vang (2016), Eric Tang (2015), Mimi Thi Nguyen (2012), Yen Le Espiritu (2014), and others have argued that global contemporary refugee-making processes figure "the refugee" as someone necessarily ingratiated by debt upon their arrival to various sites of re-settlement. Ethnocine forwards the notion that those subjects often represented as indebted need not return the gaze in a prescribed way and illuminates practices of storytelling from its storytellers. Tang (2015) notes that forty years after wars in Southeast Asia, not limited to the Vietnam War, some refugee communities are still racialized as having "refugee" status in the United States, potentially in perpetuity.3
The historical U.S. race-making processes around who counts as a "good refugee," as both Tang (2015) and Espiritu (2014) have put it, often exceptionalizes those who are considered the most easily assimilable subjects into the U.S. projects of liberalism in the latter half of the twentieth century.
In a parallel sense, what Ethnocine offers is a counter-discourse, in these uncertain times of global xenophobia and upticks in state fascism, bringing into the sharp relief how to witness other trajectories—ones that don't simply link escaping military violence to seamless unspecific freedoms upon migration to the global North.
Ethnocine challenges the assumptions of monolithic and linear experiences of displacement both within refugee camps and the United States as Nobel Nok Dah creates space for multiple, and non-linear "unsettlings" in the unfinished process of resettlement. As the filmmakers reject representations of feminized human rights victimhood in the face of post-authoritarian transition, this short film also broadens the scope of transnationally sited ethnographies of refugee resettlement, embraces unexpected diasporic geographies from Southeast Asia, and even shifts the discourse surrounding more recent arrivals with Asian American histories.
At the same time, they challenge historically produced representations of vulnerability, indigeneity, migration, and unmitigated triumph around refugee subjects who continue to face the long-lasting legacies of militarization and displacement.

Notes

1. The Republic of the Union of Myanmar, or Myanmar, is the official designation of the country also known as Burma. While the name Myanmar recognizes the region's precolonial history, its use has been historically contested because of its association with previously official military governance.
2. Nobel Nok Dah precedes Ethnocine's film, For My Art (2016), about Burmese women performance artists working in Yangon, Myanmar's formal capital. While filmed in upstate New York and Yangon, respectively, significantly, Ethnocine's growing oeuvre has circulated within international film festival circuits in Thailand, various cities in Southeast Asia, as well as in New York and California in the United States, circulating in ways that films made in Burma by artists from there do not often have the capacity to do without substantial financial and international political support.
3. In a parallel fashion, Tang (2015) has studied the economic and geographic structures that shape Cambodian refugee communities' lives living in the Bronx, who resettled in contested areas of neglected city housing in the United States after experiences of surviving the Khmer Rouge genocide and refugee camps and war zones in the aftermath of the 1970s wars in Southeast Asia.
References
Espiritu, Yen Le. 2014. Body Counts: The Vietnam War and Militarized Refugees. Berkeley: University of California Press.
Latt, Aung Ko, dir. 2012. Kayan Beauties. 93 min.
Lieberman, Robert H. 2012. They Call It Myanmar: Lifting the Curtain. 84 min.

Nguyen, Mimi Thi. 2012. The Gift of Freedom: War, Debt, and Other Refugee Passages. Durham, N.C.: Duke University Press.
Schlund-Vials, Cathy J. 2012. War, Genocide, and Justice: Cambodian American Memory Work. Minneapolis: University of Minnesota Press.
Tang, Eric. 2015. Unsettled: Cambodian Refugees in the New York City Hyperghetto. Philadelphia, Penn.: Temple University Press.

Vang, Ma. 2016. "Writing on the Run: Hmong American Literary Formations and the Deterritorialized Subject." MELUS: Multi-Ethnic Literature of the United States, 41, no. 3: 89–111.