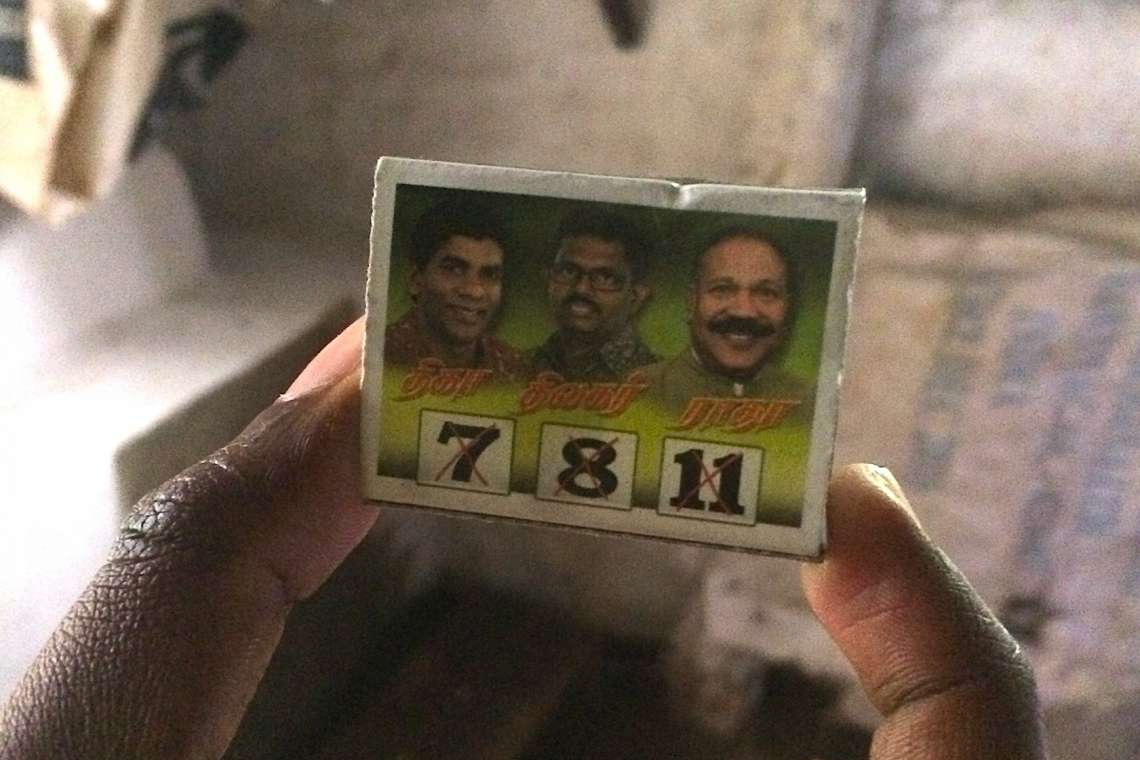 When conducting fieldwork on indigenous migrants and the hospitality sector in India in 2015, I witnessed an encounter that, in retrospect, illuminates how majoritarian politics in India acquires force and meaning through ordinary, everyday acts of racialization and racism. A customer, sitting across from my table at a restaurant in New Delhi, shouted, "Oi Nepali," at one of the waitstaff with evident anger. Many people, embarrassed and uncomfortable, looked away. The waiter was not, in fact, Nepali, but a migrant from Tuensang, a district in eastern Nagaland that shares an international border with Myanmar. However, migrants from Northeast India are accustomed to such routinized racial slurs that homogenize the diversity of their identity and belonging into a single category of racial difference predicated on a visual "otherness": sometimes "Nepali," sometimes "Chinky." Such categories of "racial difference," which are constructed through everyday acts of racialization like the one described above, can have fatal effects, as in the case of Nido Taniam, a twenty-year-old student from Arunachal Pradesh who, in a hate crime, was murdered by a group of people in New Delhi on account of his "East Asian" looks. Being attentive to the long histories of race and racism in India allows us to see how such deeply embedded, ordinary racialized regimes play an important part in fueling majoritation politics.
In this essay, I am interested not only in situating contemporary majoritarianism in India within longer histories of racialization, but also in understanding how majoritarian nationalism can be theorized "from the field," that is, from my own embodied experiences of racism. My parents came from Tsungiki village in the Wokha district of Nagaland and eventually settled down in Dimapur, the only destination for all flights and trains entering the state of Nagaland. I stopped being a Naga when I arrived in Delhi for my undergraduate studies at eighteen and came to be known by other names, including Scheduled Tribe, Adivasi, and "Ching Chong / Ping Pong." These categories relied on appraisals of my "visual difference." In 1994, shopkeepers and pedestrians in New Delhi greeted tribal women from Northeast India, like me, with the racist slur "Hello Chinky." "Chinky" instantly evokes tribalness, otherness, violence, and hatred. Recognizing its violence, the Indian government, in 2011, declared Chinky a racist term; anyone harassing people like me by calling us "Chinky" could be charged under the Scheduled Castes and Tribes (Prevention of Atrocities) Act 1989 and imprisoned for up to five years. Yet the law did not extinguish these everyday acts of racism, as many people I interviewed for my research on indigenous migrants in India attested (Kikon and Karlsson 2019). Even today, Chinky remains on the lips of many, hateful speech that inscribes itself on our faces, eyes, and the very color of our skin. It haunts our identity and conditions our exclusion from membership in the Indian body-politic. It follows us like a shadow. Indeed, the joyful endurance of Chinky in ordinary life illustrates how powerfully race and racism have shaped majoritarian politics in colonial and postcolonial India.
My ancestors were unclothed, bare-chested Naga women who today are part of coffee table books and colonial monographs. In photographs, their breasts and nipples face the camera, but their faces are turned away, gazing downward, often annoyed. I inherited their shame and their rage. As though this colonial shame required a sibling, postcolonial India birthed a humiliating law called the Armed Forces Special Powers Act (1958) or AFSPA, which gave security forces unofficial license to rape women and burn down villages across Northeast India. The Indian state's legitimization of the repression and dispossession of its own citizens through AFSPA has left a terrifying record of human rights violations (Kikon 2019). This violence relies on a culture of racism and structural violence that extends from the ordinary to the extraordinary and is wielded by patrons at a restaurant as well as soldiers in the Army. In keeping with this logic, Northeast India and its citizens (still called "Chinkies") are deployed in national discourse either to showcase the success of the Hindutva majoritarian project in assimilating this visible Other within Bharat, the idealized Hindu nation, or to justify military activities that unleash disciplinary violence upon recalcitrant citizens whose "traitorous" nature is located in their features. Both these projects rely upon the racialized logics of difference encoded in terms like "Chinky." Hindutva projects of integration are hailed as benevolent and inclusionary for deigning to accord the "Chinky" a place within the Indian nation. Military violence, on the other hand, is celebrated for showing "Chinkies" their subordinate place in the Indian nation.
Given its strategic geopolitical location as well as the decades of armed conflict between insurgents and the Indian army that followed the emergence of several self-determination movements in the region, Northeast India is an important site from which to trace the racist roots of majoritarian populism. Since India's independence, populist politics in India has deployed a visual regime of racial difference to build three dominant narratives of security, nationalism, and desire. First, decades of counter-insurgency operations in Northeast India heightened the racial difference between the insurgents and the Indian security forces. Second, the India-China War of 1962 and the internment of Indian citizens of Chinese origin normalized a racialized hierarchy of citizenship in India. Finally, the body of the "Chinky" woman is exoticized, sexualized, and understood as "available" in quotidian encounters with "Indian" men and women. These tropes—the insurgent, the foreigner, the erotically alluring "loose" woman—form the bulwark of intimate and structural racism.
This history of racism and racial profiling deeply shapes our everyday understanding and experiences of citizenship. Even benevolent narratives of inclusion bear deep traces of racialization as was revealed during the recent pandemic lockdown in India when reports of migrants from Northeast India being denied access to grocery stores (because of their "visual difference") were met with calls to "Indians" to accept people from the Northeast as part of "us." Slipped into ordinary conversations and expressions, these narratives are a powerful reminder of how we might find at least one set of origins for contemporary Indian majoritarianism in the casually racist and deeply familiar, "Hello Chinky."
References
Kikon, Dolly, and Bengt G. Karlsson. 2019. Leaving the Land: Indigenous Migration and Affective Labour in India. Cambridge: Cambridge University Press.
Kikon, Dolly. 2019. Living with Oil and Coal: Resource Politics and Militarization in Northeast India. Seattle: University of Washington Press.