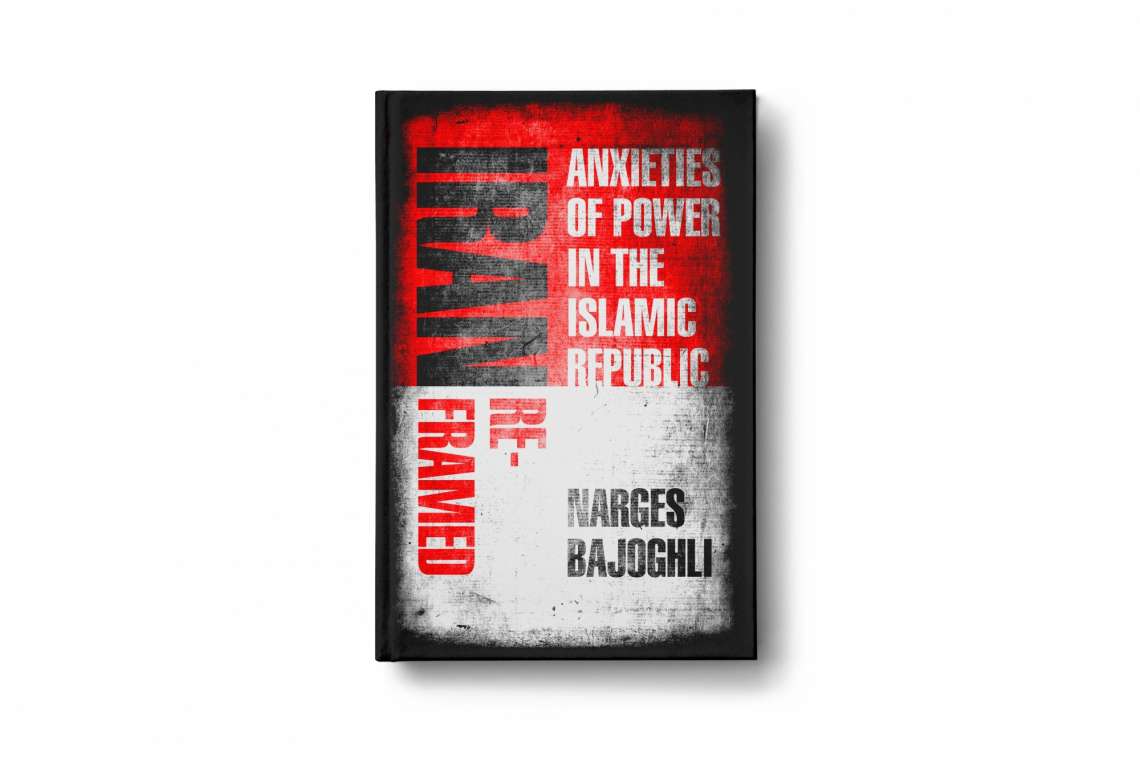 Since researching and writing Iran Reframed, the socio-political landscape in Iran has shifted dramatically, further demonstrating what I tried to highlight in the book: the constant processes of change and becoming that all states, but in particular revolutionary states, undergo in response to domestic and foreign circumstances. During the Trump administration, Iran became the target of the most U.S. sanctions levied against another state in history. In tandem, the U.S. government upped the ante with a multi-million-dollar effort to induce a rhetoric of state failure and polarization, turning Iranians against one another through sustained media campaigns and targeted attacks on television, digital, and social media. Militarily, a series of covert, overt, and cyber-attacks caused mysterious fires at key infrastructure sites across Iran, the U.S. assassinated Iran's top Revolutionary Guard commander, Qassem Soleimani, and the U.S. implemented harsh sanctions against Lebanon and Syria, seeking to further weaken Iran and its allies in those countries. Under attack regionally and under siege economically, Iran began to respond with attacks of its own, demonstrating its missile and drone capabilities to create a tenuous detente. Regional tensions flared between Iran, Saudi Arabia, and Israel, not only consuming the region but extending out to the waters of the Persian Gulf and the Indian Ocean as Israel and Iran exchanged blows on each other's ships. Domestically, Iran's security apparatus turned even more repressive, treating dissenters and protestors as enemies of the state, including shutting off the internet during a nationwide series of protests against a hike in fuel prices and killing scores of demonstrators.
With the Iran nuclear deal (JCPOA), barely holding on for life after the United States unilaterally pulled out of the deal in 2018, the various regime cultural producers I followed for my book upped the narrative wars about the folly of trusting the United States and the West to begin with, and the need to respond to force with force. In their missile strikes against the Ayn al Asad U.S. base in Iraq to retaliate against the killing of General Soleimani in January 2020, the Revolutionary Guards accidentally shot down a passenger airliner, killing all 176 people on board, mostly Iranians living in diaspora. That tragic attack dealt a serious blow against the IRGC's (Islamic Revolutionary Guard Corps) media narratives I outlined in my book that they had painstakingly built over the past decade to regain legitimacy after the crackdowns on the 2009 Green Movement, showing once again how fragile narrative formations can be. Nonetheless, as I write this piece, the politically conservative regime loyalists featured in my book have succeeded in dominating nearly all echelons of Iran's political establishment for the first time in decades—a reality that was far from predictable just a few years ago.
In doing so, they are further restricting the scope of who has the right to determine the revolutionary legacy that Amahl Bishara points to in her incisive response to my book in this forum. As she rightly formulates, "belonging in the revolutionary collective is a topic for contestation rather than a given." Given the lightening speed at which politics and geopolitical formations have unfurled over the past decade in the Middle East, especially since the counter-revolutions to the Arab uprisings, the rising role of Iran, and the American-Israeli responses to losing outright hegemony in the region, Bishara's brilliant question, "what does it mean to encounter families in the field…to see families unfold in the field," helps us further complicate the violent, and dizzying, speed of political developments in the region through the eyes of young fathers and mothers trying to figure out the future of their society/region. In the case of how this issue of kinship has unfolded since the writing of my book, this outlook offers us a lens to ask deeper questions—ones I'm currently contemplating given the shifting discourses among young regime loyalists and their generational cohorts who are politically opposed to them. The younger generation of regime loyalists sweeping into decision-making positions in Iran have come to certain conclusions about their political positionality given their experiences fighting in Syria, fighting ISIS, confronting the Trump "maximum pressure" tactics (which the Biden administration has so far continued), and living under increasingly precarious economic realities given the sanctions. The region they encounter is much more violent and volatile than the one their parents experienced. Iran, as a military force, is much stronger than what their fathers experienced on the battlefields with Iraq in the 1980s. And the U.S. as an imperial power, as well as Israel as a regional power, find themselves on shakier political and military grounds than were a generation ago. On the other hand, young political activists in Iran against these regime loyalists (and indeed their regional counterparts who are up against authoritarian governments in their own countries) contend with the failures of earlier attempts at reforming the revolution, what civil society even means in the face of an increased militarized state, how to fight for rights while living through increased disaster swarms (Bonilla and LeBrón 2019) given economic precarity, climate change, and cyberattacks, and how to both work against American-Israeli aggressions and calls for regime collapse in Iran, with forcing change to their political establishment. Bishara's question, "what do we as anthropologists and people in relation with others in our fieldsites learn from how grown children see their parents and their world?" helps point us to the uncertainty of where politics go from here in a region replete with arms, resources, and contending imperial games.
Hikmet Kocamaner's important questions about why regime filmmakers in Iran do not resort to creating cutting-edge, savvy media products similar to what he points to in Turkey, resonate deeply with me and are the topics of new research articles I'm working on given the newer developments in regime media worlds in Iran since the writing of my book. As Kocamaner rightly points out, the earlier generations of regime filmmakers were more in line with the "hypodermic needle" model of media influences, and there has been a struggle unfolding with younger regime filmmakers who are pushing cultural centers and production studios to turn away from that kind of media production and instead towards a "Hollywood model" of media-making, as they term it, where entertainment reigns supreme. In an odd twist, money made through sanctions-busting from the Revolutionary Guards is funneled into this kind of media-making, which has taken off in recent years and become highly successful for television spy thrillers, for instance, at least as far as garnering audience shares. I look forward to exploring these issues more in subsequent scholarship and appreciate Kocamaner's sharp questions.
Wazhmah Osman's and Rose Wellman's generous comments and reading of my book are deeply appreciated. Given their own important fieldwork in similarly contentious spaces, they demonstrate how important it is for ethnographers to engage with communities they may not always agree with, and how key it is to take an anthropological lens to these spaces. It's deeply encouraging to know of so many anthropologically trained scholars who are doing important work like Osman's in Afghanistan and Wellman's in Iran. No matter where we look, we live in a time of increased polarization, militarization, and inequality. How we research these developments anthropologically will be a question we all carry forward with us wherever we work.
I am deeply grateful for all the scholars in this forum who so generously engaged with my book and offered such incisive and critical readings, and to Andrés Romero and SCA's Fieldsights for this invaluable platform. To be read with such care by such critical scholars is a privilege.
References
Bonilla, Yarimar, and Marisol LeBrón. 2019. Aftershocks of Disaster: Puerto Rico Before and After the Storm. Chicago, IL.: Heymarket Books.