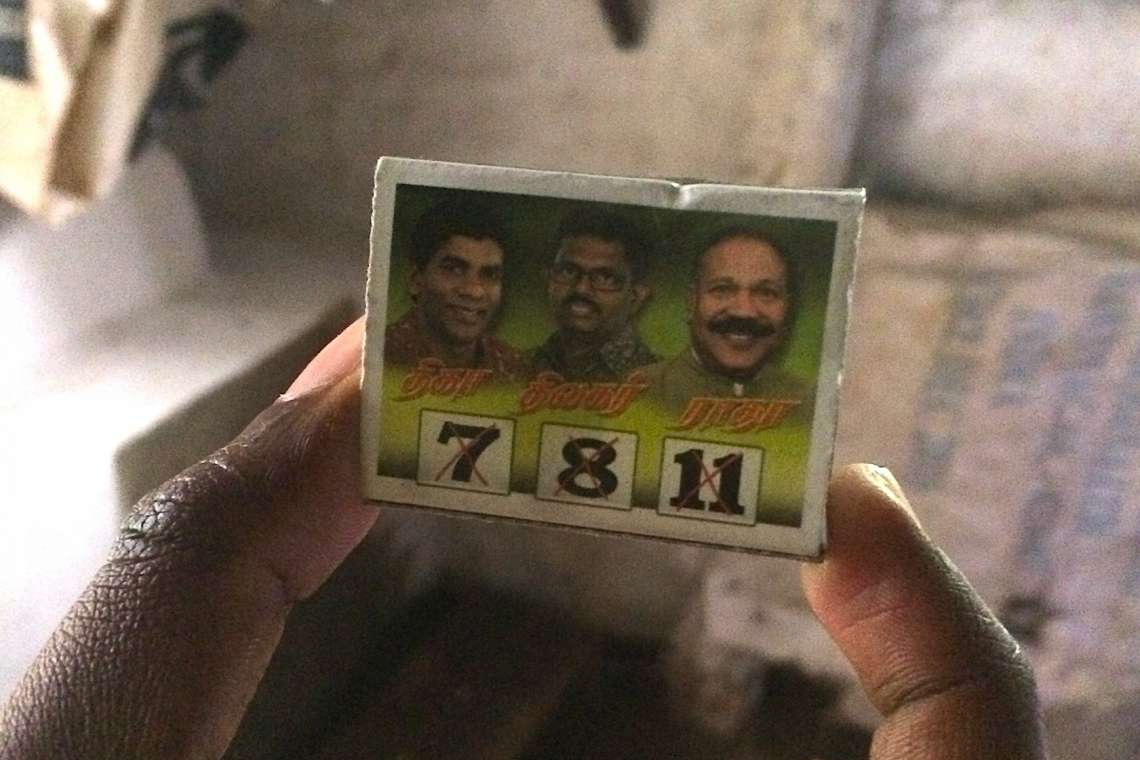 In March 2015, Ayyan Ali, a Pakistani supermodel, was arrested at the Islamabad International Airport for attempting to carry half a million dollars in cash onto a flight to Dubai. Ayyan's arrest quickly became a national sensation once rumors and reports that she was laundering money for prominent politicians and businessmen began to circulate. Public interest and outrage only intensified when the customs officer who had confiscated the money was murdered soon after Ayyan's arrest. The involvement of a glamorous model, foreign currency, political corruption, Dubai (a dreamland of sorts for the majority of Pakistanis), and now murder ensured that the case dominated the news cycle in Pakistan for months on end.
Ayyan's glamorous lifestyle—the parties she attended, the men she dated, the clothes she wore, the brands she endorsed—had been the subject of much discussion in Pakistan even before her arrest. The fact that she was caught carrying so much money thus seemed entirely reasonable (if still scandalous) given the elite social circles of which she was part. This was, many ordinary commentators at the time mused, exactly the kind of salacious affair in which the rich would be involved. The misogynistic media coverage of the case, which focused on Ayyan's body, clothing, tattoos, and makeup, only strengthened ordinary people's conviction that Pakistani elites were dissolute. Ayyan's case became emblematic of what many in Pakistan believed was an ayyash—debauched—society. The Urdu term ayyashi describes a transgressive excess, a hedonism that is thought to defile the very soul. For many ordinary people in Pakistan, Ayyan's ayyash lifestyle and her eventual arrest mirrored the malaise in which the country itself was mired. Ayyan's arrest had only revealed the already fraying moral-ethical boundaries of the nation.
The scandal raked up by Ayyan's arrest played an important role in setting the stage for Imran Khan's victory in the 2018 national election. In speeches leading up to the election, Khan cited Ayyan's case as an example of the deep political and moral corruption that needed to be rooted out in order to build a "naya" or new Pakistan. He laid particular emphasis on Ayyan's alleged links with former Prime Minister Nawaz Sharif, whom he variously called "a mafia don" and "the grandfather of corruption." Indeed, when Ayyan was eventually granted bail, Khan claimed that the judicial decision was the outcome of a "deal" between political rivals Nawaz Sharif and Asif Zardari. Corruption, he seemed to suggest, was the one thing that could smooth over even the most long-standing antagonisms.
It was precisely this shared bond of corruption that Khan vowed to break if elected prime minister. As a start, Khan promised, the PTI (his political party) would bring back the two hundred billion dollars of national wealth that corrupt politicians had supposedly siphoned off and stashed in illegal bank accounts in Switzerland and Panama.1 This promise resonated deeply with many ordinary Pakistanis who viewed corruption as a theft of their dreams and aspirations. What was being stolen by politicians was not just money, but Pakistan's future, its very possibility of becoming a prosperous nation. By the same token, what Khan promised to restore was not just Pakistan's fiscal balance, but also its diminished purity and strength.
Having won the 2018 election, Imran Khan continues to champion the politics of anti-corruption, vowing to absolve the nation from its foreign debt, which the IMF estimates will reach 130 billion dollars by 2023. His speeches hold out the hope that Pakistan will eventually be a fiscally sovereign nation. "This is your money," Khan often tells the ordinary citizens of Pakistan. "This is Pakistan's money. We have to bring it back. You will be (on) my team in this battle." After coming to power, Khan selectively went after his political opponents, especially the previous Prime Minister, Nawaz Sharif, who, after spending months in prison on corruption charges, is now safely living in London. In his short tenure, Khan has made politicians synonymous with corruption, blaming political leaders for the nation's ills. This discourse that targets democratic institutions and elected leaders has only served to strengthen the military junta, which the middle classes, in particular, perceive as the last and final hope for order and sovereignty.
The rise of Imran Khan reveals how an affective and expansive definition of corruption can create fertile ground for authoritarian politics. Corruption is no longer just the financial mismanagement of resources. It is ayyashi, an excessive debauchery that leads to the moral and material rot of the nation. The category of ayyash (the debauched), however, remains fluid and contingent. Khan's political rivals carry the taint of ayyashi wherever they go, while politicians who decide to align with the PTI-military nexus are cleared of corruption charges.
Ayyan Ali, meanwhile, remains an icon of debauchery. After her release on bail, she fled to Dubai while the court in Pakistan continued to issue dates for the hearing of her case. After she failed to appear in forty-five court hearings, the court finally declared her "most wanted" and a "proclaimed offender." Her journey from being awarded Most Beautiful Skin in Pakistan to being declared the most wanted fraudster two years later speaks powerfully to the affective charge of corruption accusations and the space they create for the emergence of authoritarianism.
Notes

1. This massive figure is based on debunked news reports.