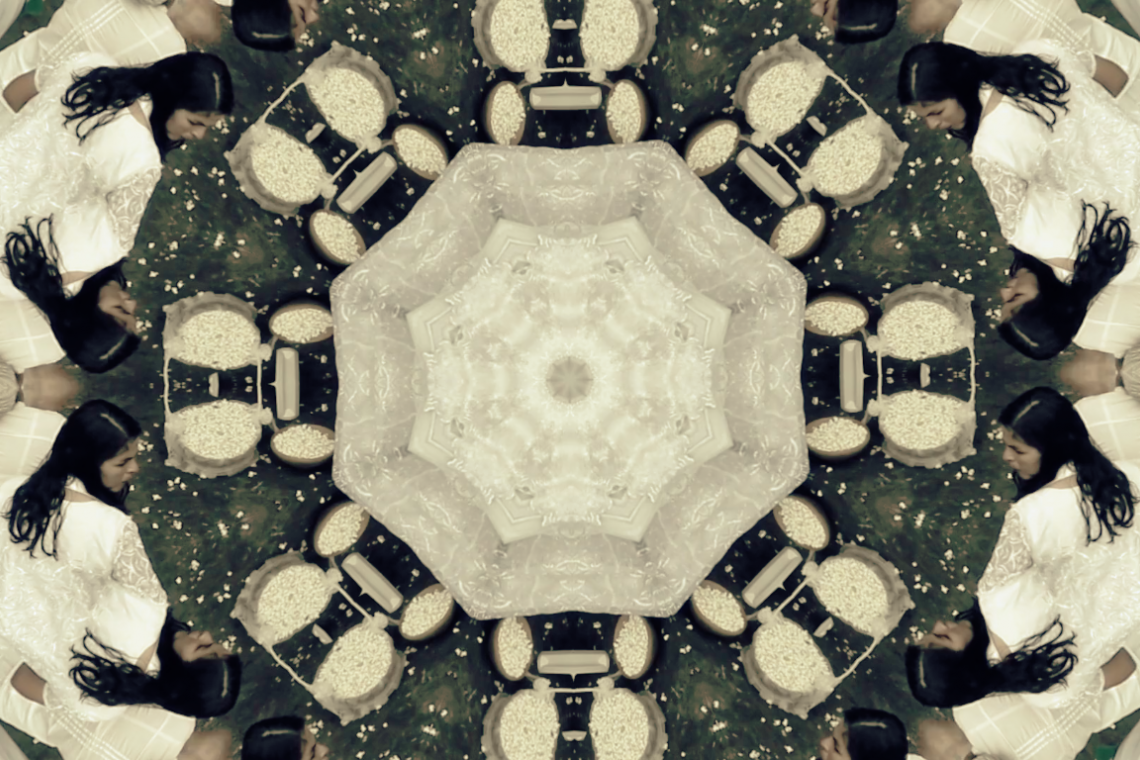 We welcome you to the re-launching of the Society for Cultural Anthropology's film series, The Screening Room. In this new incarnation, we have curated a set of experimental films that fall between contemporary art and anthropology. Guided by an interest in medium and form, we showcase a set of films that play with the boundaries of fiction and documentary, that experiment with creating visual languages for theoretical concepts, and that create stories from origin points outside of the usual centers of knowledge and artistic production.
Each film will be showcased directly on our site for a period of two weeks, free of cost. By providing an open-access viewing platform, we invite viewers to allow the films to affect them, to draw them inside the image, regardless of expertise or training. While we can say that there is no wrong interpretation or way of reckoning with a film, films, like ethnographies, also have citations, but these citations are aesthetic. The style of a film, the composition of an image, the form of a story might make an oblique reference to a Brechtian play, to Italian neorealism, to a scene from Jean Rouch. There are layers of images within images. As viewers, we also may find personal resonances in these films, correspondences and epiphanous elements that draw out our intimate memories and sensory experiences—an archive of citations from our own lives.
Each film will be complemented with supplemental contributions, including academic reviews and/or interviews. In collaboration with SCA's Teaching Tools section, some of the films will also include pedagogically driven posts that will offer guiding questions, provocations, and exercises for online viewers and classroom screenings. In the spirit of providing online access to people across the globe, we hope The Screening Room film series and the Teaching Tools exercises, can help to sustain dialogues virtually about each film. Using the #SCAscreeningroom hashtag, we hope to foster conversations online during the showcasing period of each film.
With films by Alan Klima, the Karrabing Film Collective, Mattijs van de Port, Kesang Tseten, and others, we offer a selection across genres from DYI drone-documentary to cinematic surrealism and improvisational realism. Join us as we delve into worlds of casino ghosts and the materiality of spirits, the mysterious disappearance of the first Nepali anthropologist, satiric time travel as indigenous resistance to colonial violence, and the Colombian armed conflict told through a camera-obscura peephole punched through the back of a truck.
From Kathmandu and Bogotá,
Aidan Seale-Feldman and Andrés Romero
Posts in This Series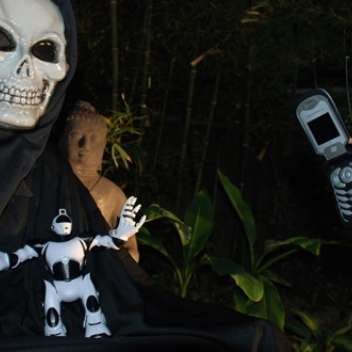 We welcome you to the newest iteration of The Screening Room film series!For our inaugural film we have selected Alan Klima's Ghosts and Numbers, a film that ma... More