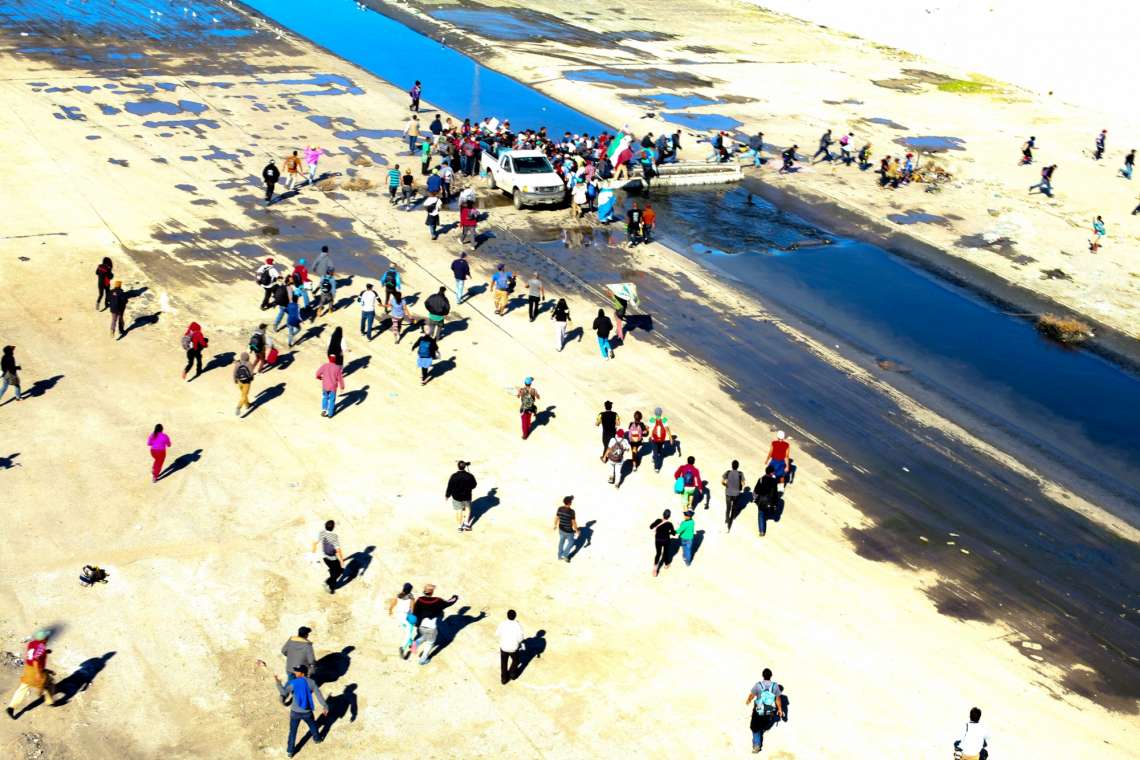 To understand the confluence of transnational and local forces that drive migration from Central America, it is necessary to take stock of the misery wrought by sugar and African palm monocultures.
In the early 1990s, an alliance of plantation owners, international capital, and state security forces—encouraged by the U.S. government and the World Bank—massively expanded export monocrop plantations in Guatemala. The political field had been cleared by a U.S.-backed counterinsurgency against a popular revolution focused on land reform. Planter elites proclaimed monocrop expansion as the ideal path to national development, the optimal use of land to maximize economic growth, and the foundation for multicultural democracy. Sacrificed in the process were maize production, the environment, and indigenous communities.
In the summer of 2018, I traveled to Guatemala's south coast to obtain water samples for testing in a lab at my university and to learn about what it meant to live with agrarian monocultures. My guide, Nicolás Velasquez, a Quiche Mayan environmentalist and water defender who I met at a water-monitoring workshop, wanted to show me how the intensification of export-oriented agriculture has transformed local ecologies and inflicted immense environmental and political suffering on surrounding communities. As a result of revving up the capitalist monocrop economy, indigenous villagers confront a web of dispossession, exploitation, exposure, and harassment—a series of assaults on their existence and dignity, whose periodic intensification pushes them past the breaking point.
Nicolás explained that sugarcane and African palm growers previously rented land to villagers to plant maize for domestic consumption. That stopped when production expanded to meet rising demand due to free-trade agreements and the global market for biofuels, turning villagers into a captive surplus labor force. Scarce cane jobs pay a modest, locally coveted wage. But these jobs are taxing, often extremely unpleasant, and they expose workers to toxins.
In a water-rich ecosystem striated by rivers charged with mountain runoff, water pollution and access are acute concerns for downstream communities. Cane and palm are incredibly thirsty crops, which lower the water table. To extend the growing season, planters divert rivers to irrigate their fields, cutting off downstream communities. Extended drought connected to global warming aggravates water shortages and threatens maize production throughout the region. During the rainy season, waterways are contaminated with agricultural runoff.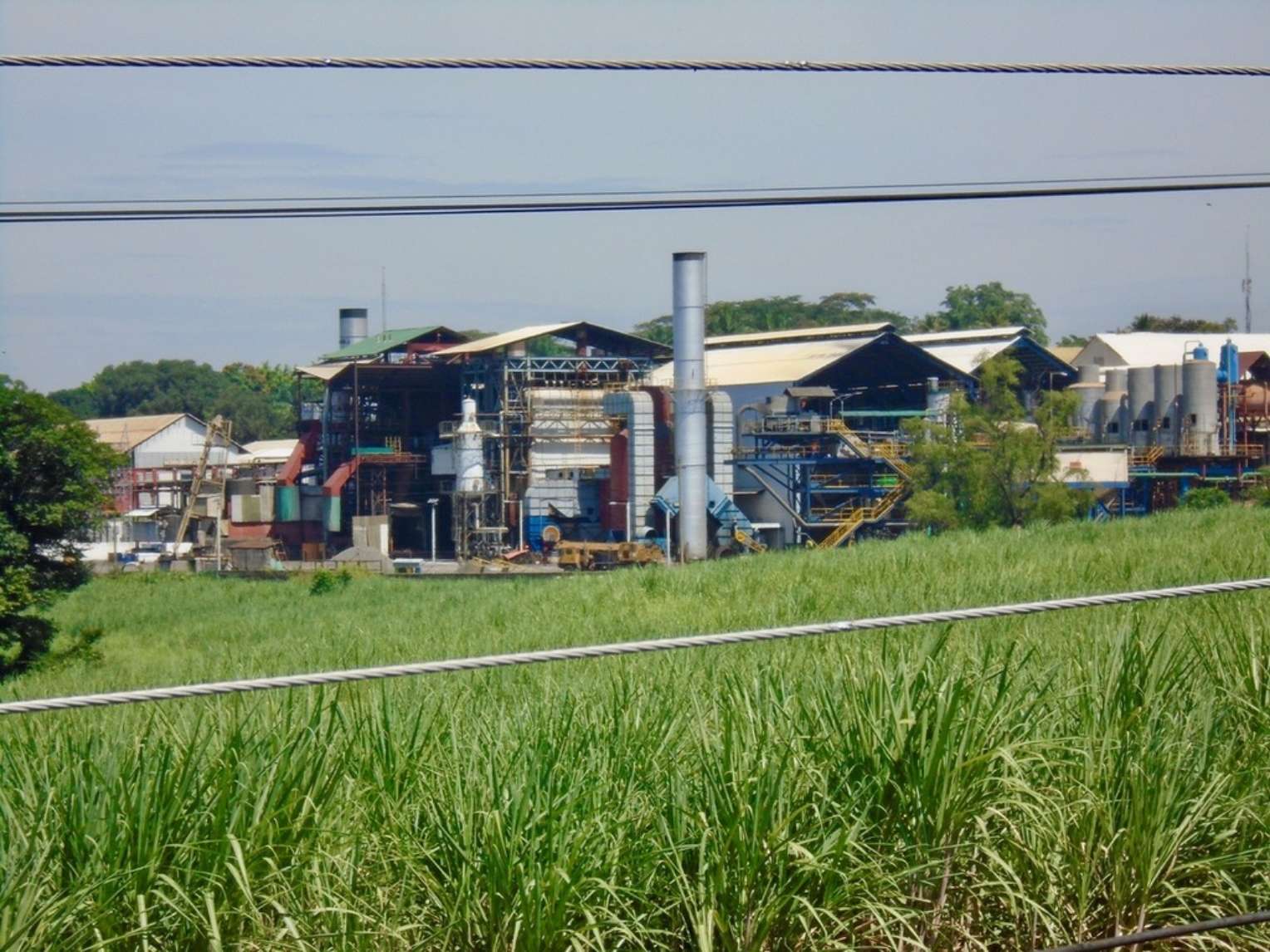 Ingenios (sugar refineries) fertilize cane fields with vinasse, a liquid byproduct of cane alcohol production that is mixed with human and animal waste, as well as chemical fertilizers. They spray with a cocktail of pesticides and maturing agents like CONUR, 4D, and glyphosate.
Nicolás organized meetings in communities surrounding the ingenio Tululá. At one such meeting, a group of villagers told me that the concentrated stench from the vinasse is so piercing that it can wake them from their sleep like a slap in the face. It also attracts swarms of flies and mosquitoes. The operators of ingenios burn the cane fields before harvesting, creating thick clouds of smoke and causing flies to descend into villages. I noticed that local women carry small towels on their laps, which they use to swat away flies and mosquitos. One man showed me a nauseating photo of a bowl of soup on a tabletop, crawling with flies.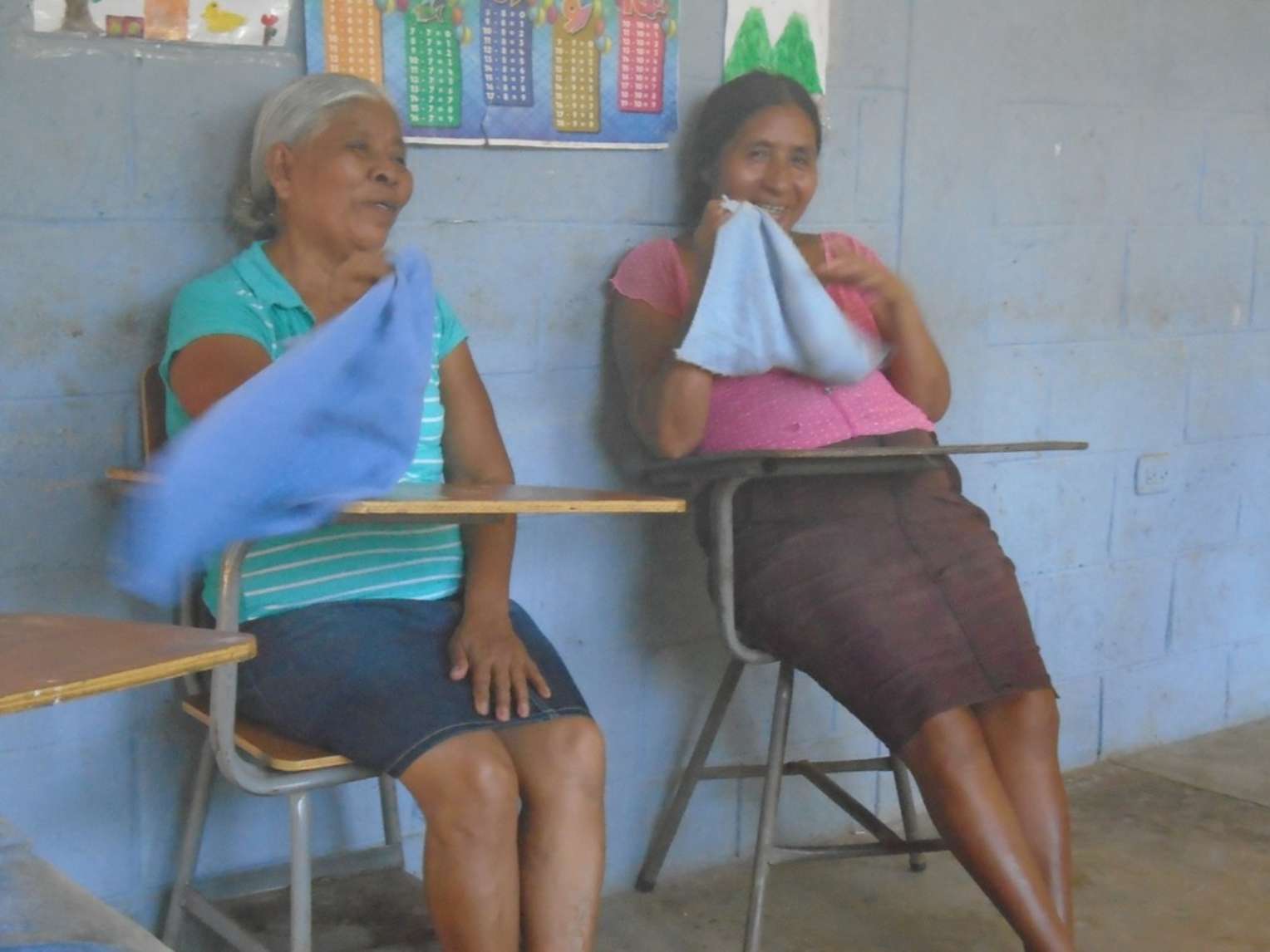 Downstream villagers use dirty river water for laundry and, when desperate, to cook and bathe. It is hard to stop children from playing in the river. A young mother showed me her toddler's torso, covered with a painful rash. Cane workers suffer from chronic kidney disease at high rates, but local health centers withhold the statistics.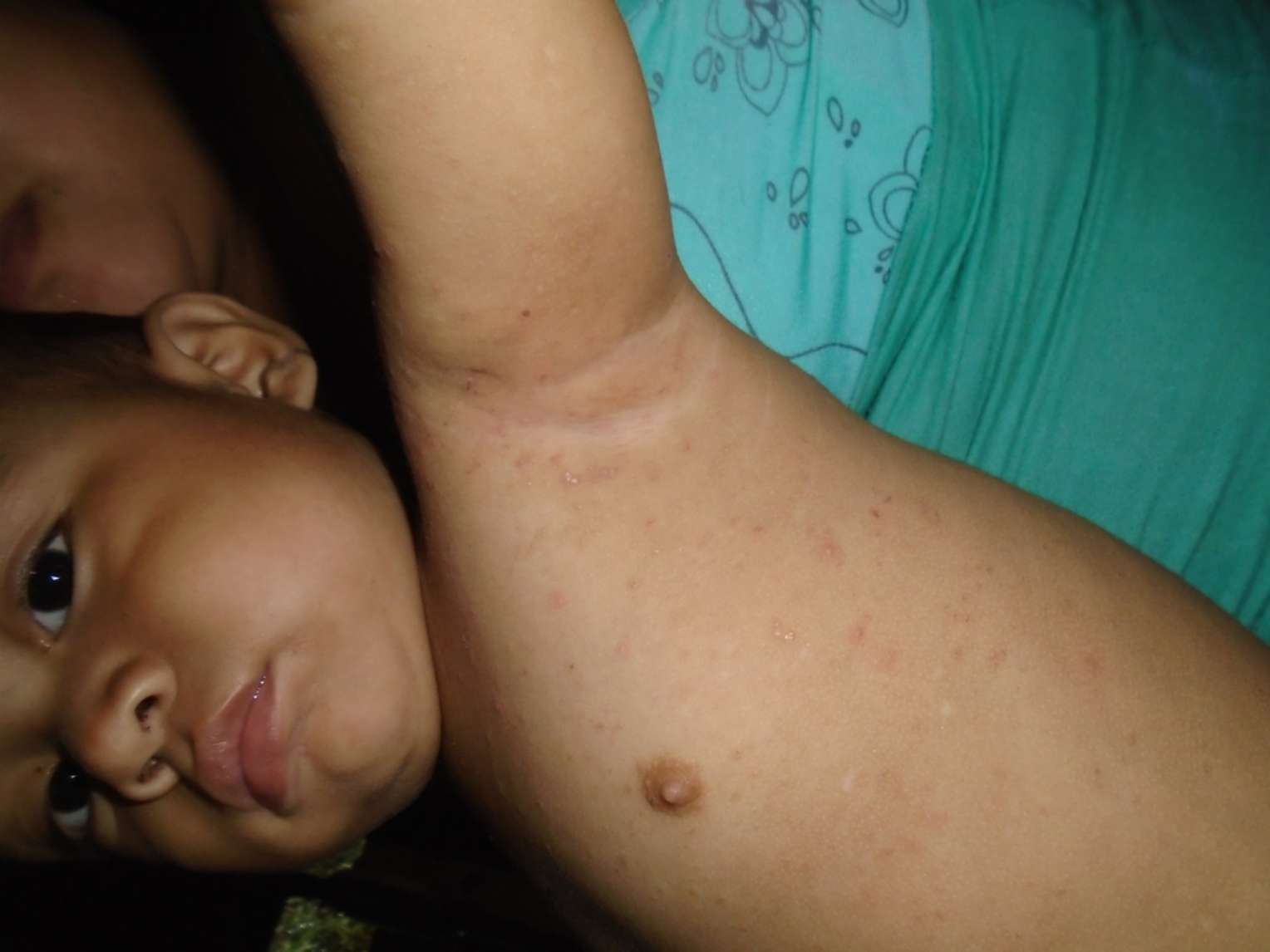 In addition to usurping the place of maize, spraying chokes native fruits. Coconuts grow smaller with a brown ring around the center. Villagers remember rivers teeming with fish, shrimp, and crabs—now completely gone, to the detriment of both nutrition and foodways. Villagers plant trees on nearly every inch of community land for fuel and shade, and to break the monotonous expanse of cane.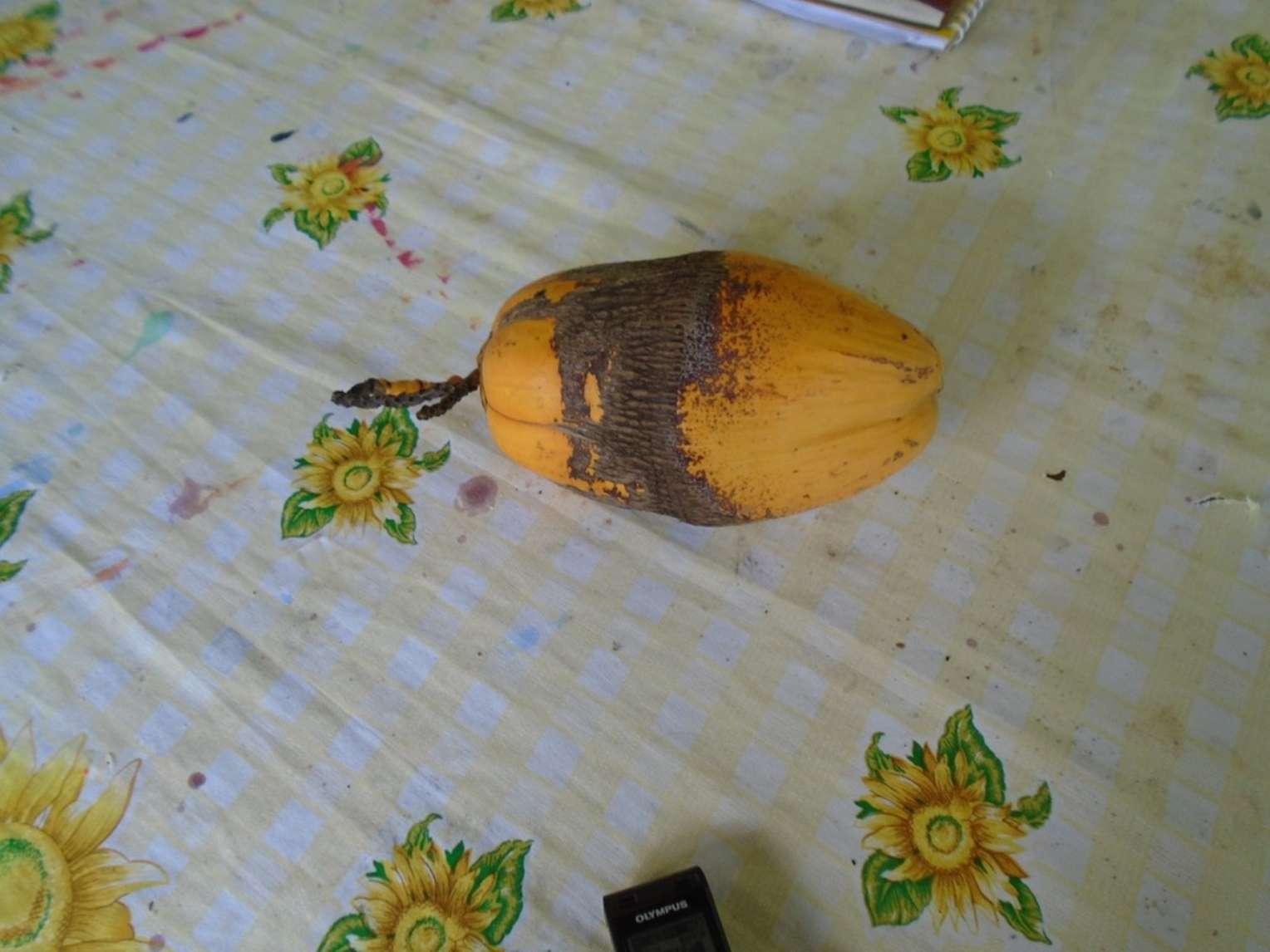 Community complaints trigger aggressive responses. When one village protested the installation of a wastewater ditch, company representatives advised them to form an organization. They did, and the company immediately denounced the leaders for incitement. They were assessed fines and arrest warrants were issued. The ingenio also pressured a neighboring village to restrict the troublemakers' water access to two hours a day, pitting the communities against each other. Nicolás has taught himself relevant legal frameworks and helped to coordinate local complaints as president of the community development council. He testified in The Hague against the direct dumping of vinasse into rivers, forcing companies to install pipes and comply with periodic monitoring. He also helped the Guatemalan leftist political magazine, Plaza Publica, to create a short documentary called Desierto Verde (Green Desert). He has been threatened and defamed for his efforts.
Sugar companies combine threats with public relations campaigns and social programs distributed through their corporate social responsibilty arm, Fundazucar. Meanwhile, they hide their profits in offshore tax havens. Nicolás says that these gifts function as tax write-offs, with the consent of the authorities, who get paid off. Villagers feel powerless up against these entities, which corrupt the state to their own purposes. Leaders who fought to halt Tululá's methane production were blacklisted, bribed by the departmental governor, and threatened. One retired soldier went so far as to accuse the company of counterinsurgency tactics. "The war never ended," he told me.
Villagers inhabit a toxic, filthy, smoky, pestilent landscape that extracts and debases people and nature to benefit fatted elites and their government cronies. This is what some participants in the migrant caravan leave behind. This is why they walk thousands of dangerous miles to the land where Central American elites vacation and hobnob with U.S. officials—and where sugar and palm oil is traded and consumed.
Grassroots organizations throughout Guatemala denounce the excessive and illegal use of water for monocultures and other extractive industries, like mining and hydroelectric dams. They are working to defend indigenous territories and restore traditional food systems to achieve food sovereignty. Thousands joined the March for Water, Mother Earth, Territory, and Life in 2016. If these struggles prevail against the transnational network that oppresses them, as justice demands, they will do so by initiating a radical democratic restructuring from below.
Los Violentos Paisajes del Azúcar y la Palma de Aceite
Para comprender la confluencia de las fuerzas transnacionales y locales que impulsan la migración desde América Central hacia los Estados Unidos, hay que tomar en cuenta la miseria causada por la propagación regional de los monocultivos de azúcar y palma africana.
A principios de la década de 1990, una alianza entre hacendados nacionales, capital internacional y fuerzas de seguridad del Estado, con el aliento del gobierno de los Estados Unidos y el Banco Mundial, expandió masivamente las plantaciones de monocultivos de exportación en Guatemala. El campo político había sido despejado por una contrainsurgencia respaldada por los Estados Unidos contra una revolución popular centrada en la reforma agraria. Las élites plantadoras proclamaron la expansión del monocultivo como el camino ideal para el desarrollo nacional, el uso óptimo de la tierra para maximizar el crecimiento económico y la base de la democracia multicultural. Sacrificados en el proceso fueron la producción de maíz, el medio ambiente y comunidades indígenas.
En el verano de 2018, viajé a la costa sur de Guatemala para obtener muestras de agua para analizarlas en un laboratorio de mi universidad y aprender sobre lo que significaba vivir con monocultivos agrarios. Mi guía, Nicolás Velásquez, un defensor del agua y ambientalista maya quiche quien conocí en un taller de monitoreo del agua, quiso mostrarme cómo la intensificación de estos cultivos ha transformado las ecologías locales y ha infligido un inmenso sufrimiento político y ambiental a las comunidades aledañas. Como resultado inevitable de la revitalización de la economía capitalista de monocultivos, los pobladores indígenas enfrentan una red de despojo, explotación, exposición y hostigamiento—un constante asedio a su existencia y dignidad, cuyas intensificaciones periódicas los empujan más allá del punto de ruptura.
Nicolás explicó que los cultivadores de caña y palma africana previamente alquilaban tierras a los aldeanos para plantar maíz para el consumo doméstico. Se dejaron cuando se expandieron para satisfacer la creciente demanda debido al tratado de libre comercio y el mercado mundial de biocombustibles, convirtiendo a los aldeanos en una fuerza laboral excedente cautiva. Los escasos empleos de caña pagan un salario que es modesto pero codiciado localmente. Los trabajos son físicamente exigentes, a menudo extremadamente desagradables, y exponen a los trabajadores a las toxinas.
En un ecosistema rico en agua estriado por ríos cargados de escorrentía de montañas, contaminación del agua y acceso es una gran preocupación para las comunidades río abajo. La caña y la palma son cultivos increíblemente sedientos, y bajan la capa freática. Para extender la temporada de crecimiento, las plantadoras desvían los ríos para irrigar sus campos, dejando sin agua las comunidades río abajo. La sequía prolongada conectada al calentamiento global agrava la escasez de agua y amenaza la producción de maíz en toda la región. Cuando se liberan durante la temporada de lluvias, las vías de agua están contaminados con escorrentía agrícola.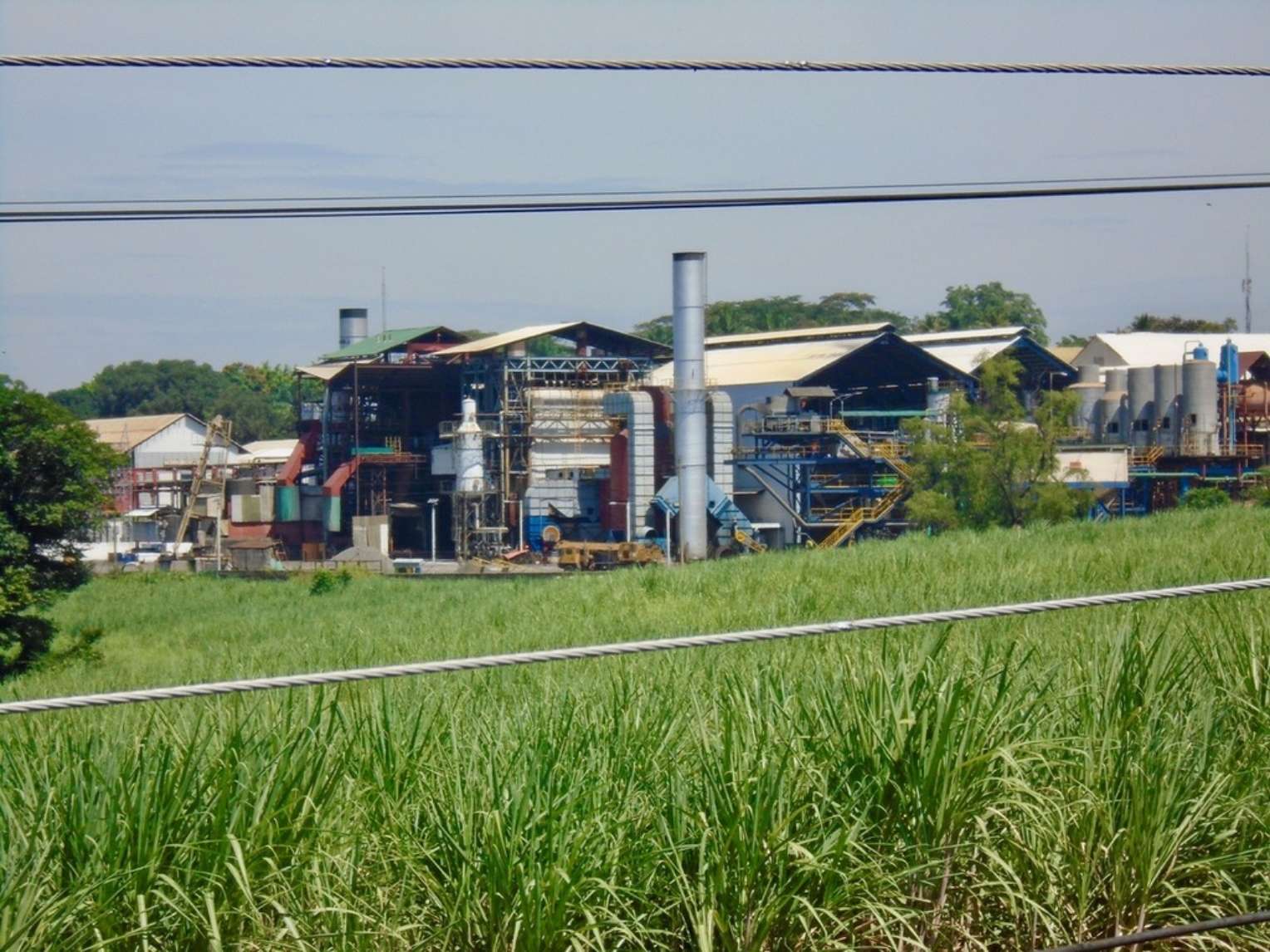 Ingenios, refinerías de azúcar, fertilizan los campos de caña con vinaza, un subproducto líquido de la producción de alcohol de caña, mezclado con desechos humanos y animales, además de fertilizantes químicos, y fumiga con un cóctel de pesticidas y agentes de maduración like CONUR, 4D, y glifosato.
Nicolás organizó reuniones en comunidades aledañas al Ingenio Tululá. En una de esas reuniones, un grupo de aldeanos me dijo que el hedor concentrado de metano es tan penetrante en su aldea que puede despertarlos de su sueño como una bofetada en la cara. También atrae enjambres de moscas y mosquitos. Los operadores de los ingenios queman los campos de caña antes de la cosecha, creando densas nubes de humo y causando que las moscas desciendan a las aldeas. Me di cuenta de que las mujeres locales llevan pequeñas toallas en sus regazos, que usan para aplastar moscas y mosquitos. Un hombre me mostró una foto asquerosa de un plato de sopa sobre una mesa, pululando con moscas.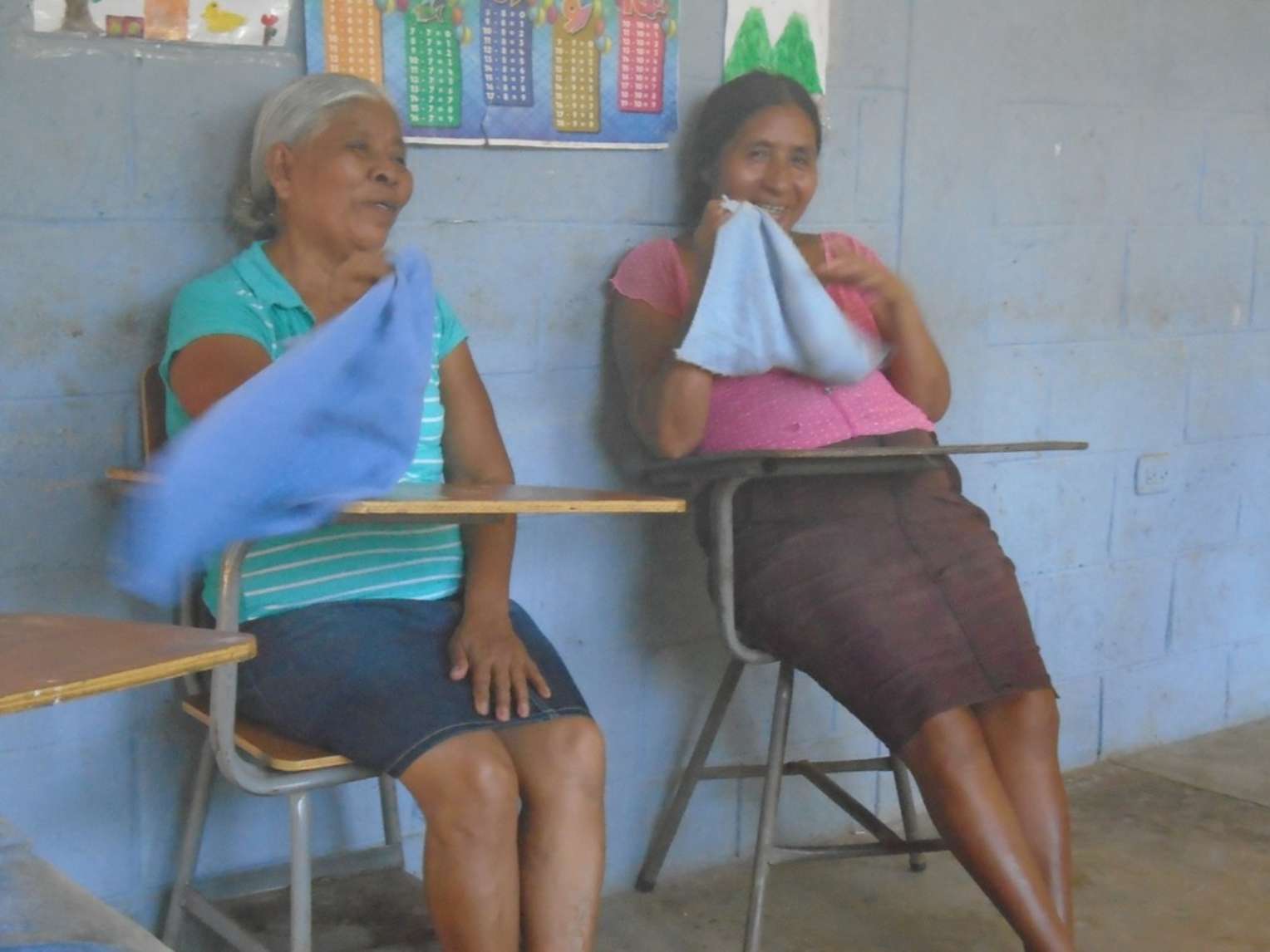 Los aldeanos río abajo usan agua sucia de río para lavar la ropa, y cuando están desesperados, para cocinar y bañarse. Es difícil evitar que los niños jueguen en el río. Una joven madre me mostró el torso de su niño pequeño, que estaba cubierto con una erupción dolorosa. Los trabajadores de la caña sufren una enfermedad renal crónica a tasas elevadas, pero los centros de salud locales retienen las estadísticas.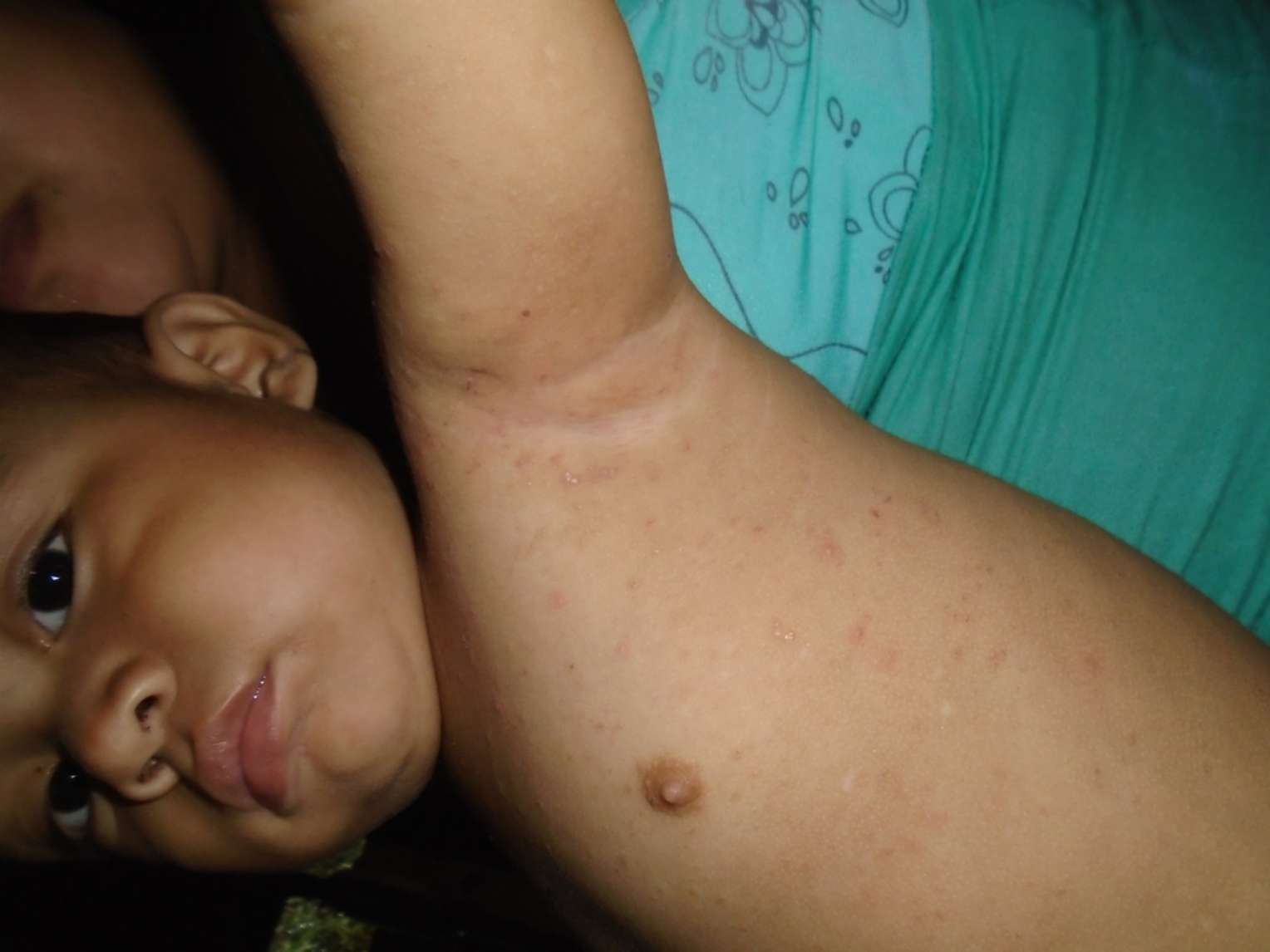 Además de usurpar la cosecha de maíz, la fumigación ahoga las frutas nativas. Los cocos se hacen más pequeños con un anillo marrón alrededor del centro. Los aldeanos recuerdan los árboles cítricos y los ríos repletos de peces, camarones y cangrejos, que ahora se han ido por completo, en detrimento tanto de la nutrición como los alimentos. Los aldeanos siembran árboles en casi cada centímetro de tierra comunitaria para obtener combustible y sombra, y para romper la extensión monótona de la caña.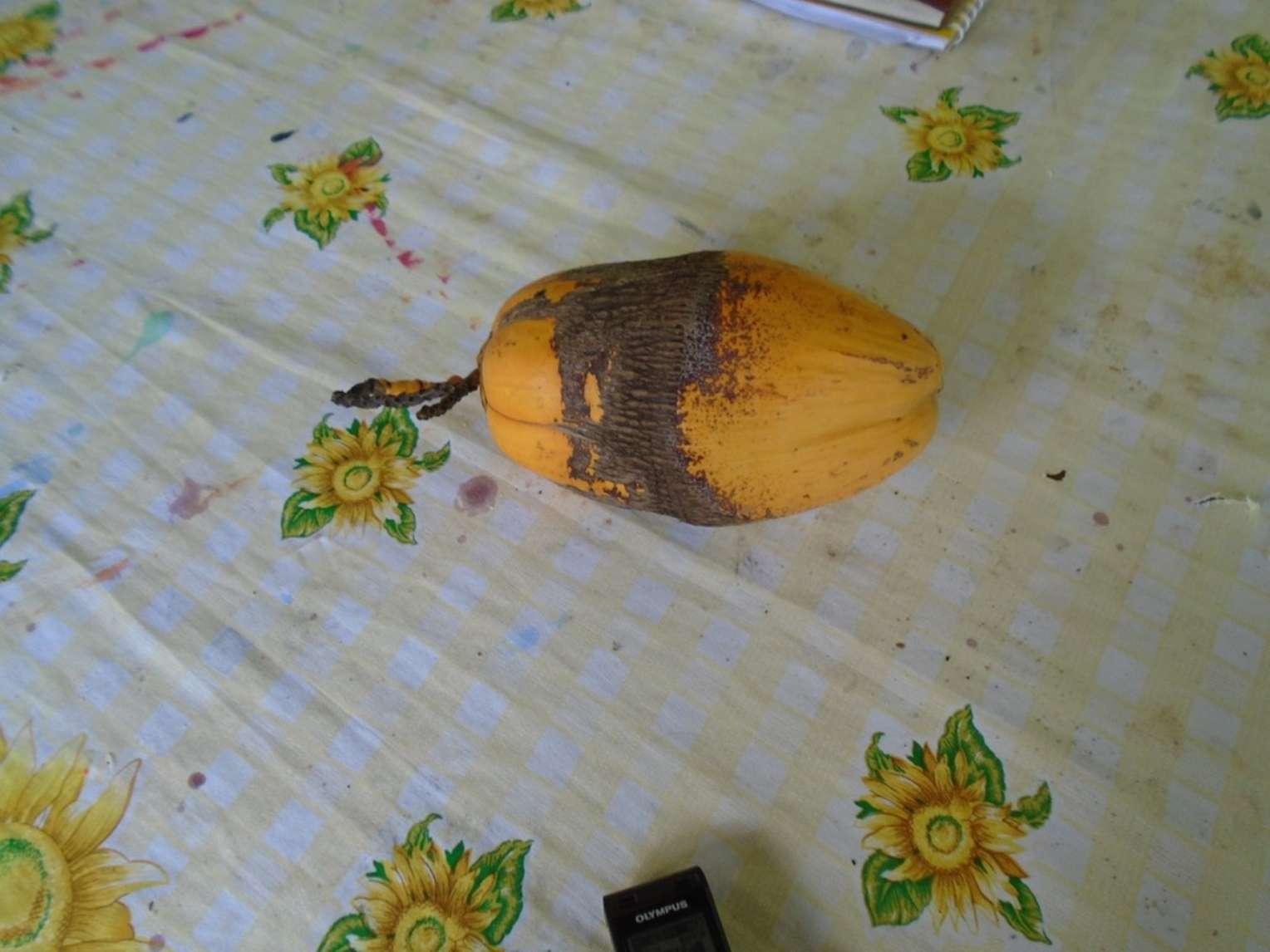 Las quejas de la comunidad provocan respuestas agresivas. Cuando un pueblo protestó por la instalación de una zanja de aguas desechas, los representantes de la empresa les aconsejaron que formaran una organización. Lo hicieron, y la empresa denunció de inmediato a los líderes por incitación. Se impusieron multas y se emitieron órdenes de captura. Mientras tanto, el ingenio presionaba a una aldea vecina para restringir el acceso al agua a dos horas al día, enfrentando a las comunidades entre sí. Nicolás se ha enseñado a sí mismo los marcos legales pertinentes y ha ayudado a coordinar las quejas locales como Presidente del Consejo Comunitario de Desarrollo. Testificó en La Haya contra el vertido directo de vinaza en los ríos, lo que obligó a las empresas a instalar tuberías y aceptar monitoreo periódico. También ayudó a la revista digital política de izquierda guatemalteca, Plaza pública, a crear un corto documental, Desierto verde. Ha sido amenazado y difamado por sus esfuerzos.
Las compañías azucareras combinan amenazas con campañas de relaciones públicas y programas sociales distribuidos a través de su fundación de Responsabilidad Social Corporativa, Fundazucar. Mientras tanto, esconden sus ganancias en paraísos fiscales. Nicolás dice que estas donaciones funcionan como amortizaciones de impuestos, con el consentimiento de las autoridades, a quienes se pagan.
Los aldeanos se sienten impotentes ante estes entes que corrompen el estado para sus propios propósitos. Los líderes que lucharon para detener la producción de metano de Tululá fueron incluidos en la lista negra, sobornados por el gobernador del departamento y amenazados. Un soldado jubilado acusó a la compañía de tácticas de contrainsurgencia. "La guerra nunca terminó," me dijo.
Los aldeanos habitan en un paisaje tóxico, sucio, lleno de humo e infestado de pestes que extrae y degrada a las personas y la naturaleza para beneficiar a las elites engordadas y sus amigotes. Esto es lo que dejan atrás algunos migrantes caravaneros. Esta es la razón por la cual caminan miles de millas peligrosas hacia la tierra donde las elites centroamericanas vacacionan y se codorniz con funcionarios de los Estados Unidos—y donde se intercambia y consume el azúcar y el aceite de palma.
Las organizaciones de base en Guatemala denuncian el desvío ilegal y la contaminación de los ríos y el consumo excesivo de agua subterránea para los monocultivos y otras industrias extractivas, como la minería y las represas hidroeléctricas. Están trabajando para defender los territorios indígenas y restaurar los sistemas alimentarios tradicionales para lograr la soberanía alimentaria. Miles se unieron a la Marcha por el Agua, la Madre Tierra, el Territorio y la Vida en 2016. Si estas luchas prevalecen contra la red transnacional que las oprime, como exige la justicia, lo harán a través de iniciar una reestructuración radical democrático desde abajo.