On March 11, 2011, the largest recorded earthquake in Japan's history rocked the country. Within minutes, a tsunami that reached thirty meters in places was heading toward the northeast coast into Tohoku. Boats, building and whole towns were wiped out in a matter of minutes. More than 23,000 people have been reported dead or are still missing, and as many as 40,000 are displaced, living in shelters or temporary housing. Among the effects is the destabilization of nuclear reactors. Since March, the danger zones have progressively expanded to as far away from the reactor as twenty-five miles, and although new areas are being added even today, many claim that the Japanese government is underestimating the danger. Today, it is unclear if and when broad segments of Tohoku will ever be safe.
The horrific experience of natural crisis has been compounded by political failures—to gather, analyze, and release relevant information; to provide relief response for victims in Tohoku in a timely and effective way; and to ensure that the danger of radiation containment and leakage has been accurately and fully represented. In fact, it has been the threat of radiation that has yielded critiques of the handling of earthquake and tsunami, to see the political expediency and the often grotesque protection of capitalism in the face of people's everyday needs.
These failures have given rise to critique from a citizenry that is often thought of as passive, if not always content. The scope of the disaster in Tohoku and the threat of radiation to the rest of Japan, and even outside of its borders, have provided a platform for many voices and positions to find common ground and to speak in collective voices. Emerging are themes of shared concern such as ecological sustainability, corporate and state responsibility, and the survival of citizens and society in times of increasing precariousness for everyone, not just those in Tohoku. This convergence has brought together Fukushima farmers and Tokyo housewives, schoolchildren and senior citizens from the so-called old Left, leaders from industry and government but also labor unions and activism. At the center are autonomous activists—young, dispersed do-it-yourselfers—who had been dismissed by the country as too inward-looking and self-absorbed: the same young people who have been at the forefront of relief and volunteer efforts. In Japan, a country with a history of leftist fragmentation in the face of a dominant and fully entrenched conservative Right, the range and momentum of this moment is a remarkable turn. That it had to come from such tragedy is as sad as it is surprising.
We solicited writings on these developments now, as events are still unfolding, from those who are at their center. We asked contributors to address some aspect of the unfolding crisis in just 500–700 words. Here, we present those entries that clustered around a common theme: what are the political implications, from international to intimate, of the shifting relationships between nature, culture, and society since 3.11? The entries gathered here document the fear and anger of these past months, but also the hope and possibility that fragile and emergent forms of sociality might lead to a new 3.11 politics in postdisaster Japan.
Posts in This Series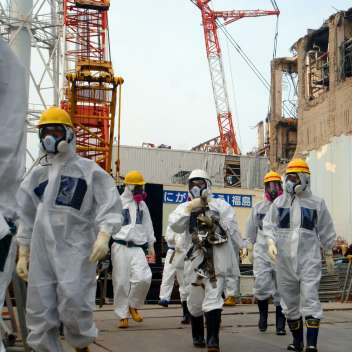 Radiation as a sort of contagion is doing a number of things here in Japan—some old and familiar; others quite new. Ritual pollution is well-known in Japan, poi... More